The Public Sector's Right to Strike Is Left Behind in Biden-Bernie Task Force Compromise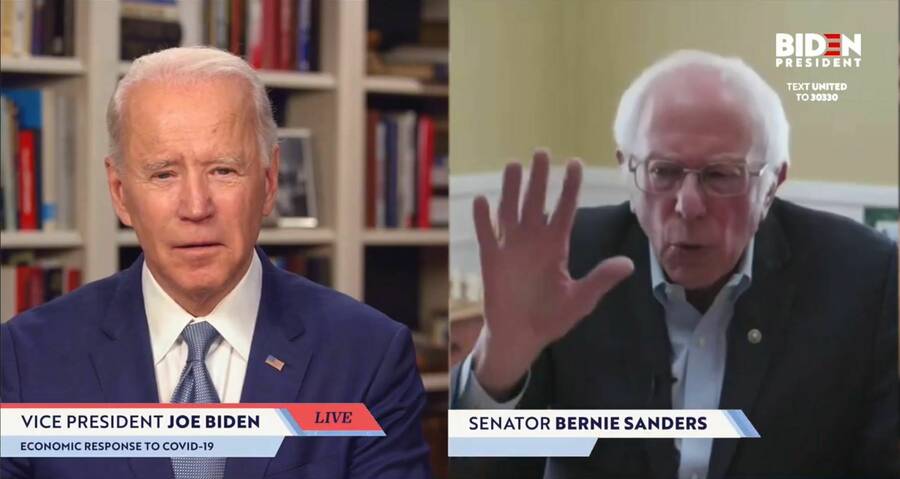 Yesterday's release of the rec­om­men­da­tions of the ​"Uni­ty Task Force" made up of del­e­gates from both the Bernie Sanders and Joe Biden camps marked an unprece­dent­ed attempt to for­mal­ly unite the cen­trist and pro­gres­sive wings of the Demo­c­ra­t­ic Par­ty. But it also crys­tal­lized the depth of their ide­o­log­i­cal dis­agree­ment, includ­ing with­in the world of orga­nized labor.
The task force, made up of 49 sur­ro­gates from both Sanders and Biden, pro­duced a report of more than 100 pages, intend­ed to influ­ence both the Demo­c­ra­t­ic Party's plat­form and Biden's own pol­i­cy pri­or­i­ties. The eight mem­bers of the econ­o­my sec­tion of the task force includ­ed two labor lead­ers: Lee Saun­ders, head of the 1.6 mil­lion-mem­ber pub­lic sec­tor union AFSCME, a Biden del­e­gate; and Sara Nel­son, head of the Asso­ci­a­tion of Flight Atten­dants, a Sanders del­e­gate. Their expe­ri­ences craft­ing the labor pol­i­cy rec­om­men­da­tions are a micro­cosm of the larg­er divide between the more estab­lish­ment and rad­i­cal wings of Amer­i­can unions.
The task force's labor and work­er rights plat­form includes sev­er­al items that are stan­dard on most unions' polit­i­cal wish list: a repeal of ​"right to work" laws that make it more dif­fi­cult to orga­nize; ​"card check" recog­ni­tion that makes it eas­i­er to put new unions in place; a ban on anti-union ​"cap­tive audi­ence meet­ings" and harsh­er penal­ties for employ­ers that vio­late labor laws; and pas­sage of the PRO Act, a strong pro-labor bill that passed the House ear­li­er this year.
Per­haps the most notable part of the plat­form, how­ev­er, is an omis­sion. It asks to ​"ensure that all pri­vate-sec­tor work­ers' right to strike… is vig­or­ous­ly pro­tect­ed." But for pub­lic sec­tor work­ers, it asks only to ​"Pro­vide a fed­er­al guar­an­tee for pub­lic sec­tor employ­ees to bar­gain for bet­ter pay and ben­e­fits and the work­ing con­di­tions they deserve." In oth­er words, despite the fact that the pub­lic sec­tor is much more heav­i­ly union­ized than the pri­vate sec­tor, and has been under legal attack from the right for decades, there is no demand that pub­lic sec­tor work­ers be grant­ed the right to strike — the sin­gle most potent weapon in any union's toolbox.
More remark­able is the fact that Lee Saun­ders, one of America's most pow­er­ful pub­lic sec­tor union lead­ers and an Oba­ma con­fi­dante, rep­re­sents the fac­tion that was not seek­ing to give his own mem­bers the right to strike. ​"In the pub­lic sec­tor, AFSCME has tak­en the posi­tion that… in order to come to a con­clu­sion if there are dif­fi­cult nego­ti­a­tions, we should have bind­ing arbi­tra­tion in place of the right to strike," Saun­ders told In These Times. ​"Pub­lic sec­tor unions believe bind­ing arbi­tra­tion is bet­ter because we pro­vide valu­able pub­lic services."
Saun­ders acknowl­edged that the issue of the pub­lic sector's right to strike was dis­cussed in the task force's nego­ti­a­tions, but his view, unsur­pris­ing­ly, car­ried the day. Sara Nel­son, a left­ist in the labor move­ment who is often men­tioned as a future can­di­date to lead the AFL-CIO, pushed unsuc­cess­ful­ly for pub­lic work­ers to have the same right to strike as their coun­ter­parts in the pri­vate sec­tor. ​"My mind was­n't changed dur­ing this process on any issue we brought for­ward. I fun­da­men­tal­ly believe in the right to strike. The strike is a nec­es­sary com­po­nent of col­lec­tive bar­gain­ing," she told In These Times. ​"If fed­er­al work­ers had the right to strike, there would nev­er be a gov­ern­ment shut­down ever again."
There is no ques­tion that the func­tion of the task force was to pull Biden to the left. It was meant to func­tion as a con­so­la­tion prize for the Sanders wing of the par­ty — which, to be fair, is more than most los­ing pri­ma­ry can­di­dates get. How suc­cess­ful it was in that task is a mat­ter of per­spec­tive. Saun­ders empha­sizes the uni­ty aspect of the process, and believes that its plat­form should help all of orga­nized labor feel sat­is­fied that Biden is a can­di­date who will gen­uine­ly pur­sue their agen­da. ​"The impor­tance of unions was front and cen­ter through­out the entire dis­cus­sions," he said. ​"He under­stands the impor­tance of work­ers… it will be a pri­or­i­ty for him, I'm con­vinced of that."
For Nel­son, the ben­e­fits of the task force are more nuanced. She not­ed sig­nif­i­cant pol­i­cy wins, like a $15 per hour min­i­mum wage and union neu­tral­i­ty require­ment for all fed­er­al con­trac­tors. More broad­ly, she says, imple­men­ta­tion of the entire plat­form would rev­o­lu­tion­ize Amer­i­can labor law for the bet­ter. On a prac­ti­cal lev­el, she thinks that the per­son­al rela­tion­ships forged between mem­bers of the task force will help open doors for more left wing pol­i­cy experts in a Biden admin­is­tra­tion. But she acknowl­edged that pro­gres­sives did not get every­thing they want­ed in the plat­form, point­ing in par­tic­u­lar to the lack of a jobs guarantee.
"What's miss­ing is the approach to the econ­o­my that all work is essen­tial, and that it is cru­el and dis­hon­est that we would cen­ter it around the idea that a cer­tain per­cent­age of peo­ple who want to work should remain unem­ployed to stave off infla­tion. That's absurd," she said. ​"That approach under­mines labor's place at the table, and labor's place in our democracy."
Just as it lacked a jobs guar­an­tee, the task force's rec­om­men­da­tions did not include Medicare for All or the Green New Deal. These omis­sions were prob­a­bly inevitable, giv­en the fact that Biden and not Sanders is the nom­i­nee. The left wing of the labor move­ment can take heart in the exis­tence of the task force, and in some mod­er­ate wins at the nego­ti­at­ing table. Its out­come, how­ev­er, is also proof that progress towards rad­i­cal reforms is made out­side, not inside, of the rooms where the pow­er play­ers huddle.
"We can't look at this as an elec­tion. We have to orga­nize every sin­gle day to build our pow­er. We have to be will­ing to strike for these issues. We have to be will­ing to move to a gen­er­al strike for these issues," Nel­son said. When the left makes pol­i­cy demands, ​"we have to back that up with what we do in the streets."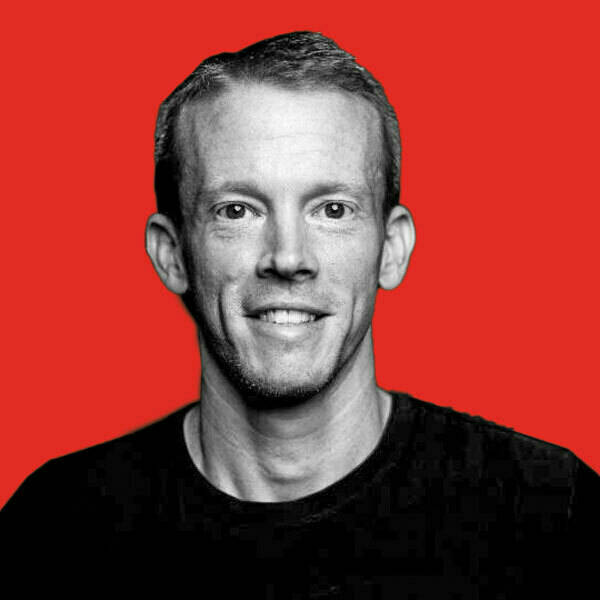 Hamil­ton Nolan is a labor reporter for In These Times. He has spent the past decade writ­ing about labor and pol­i­tics for Gawk­er, Splin­ter, The Guardian, and else­where. You can reach him at Hamilton@​InTheseTimes.​com.