Bernie Has Every Right To Raise Hell at the Democratic Convention
As wise man once said, "Democracy is not always nice and quiet and gentle."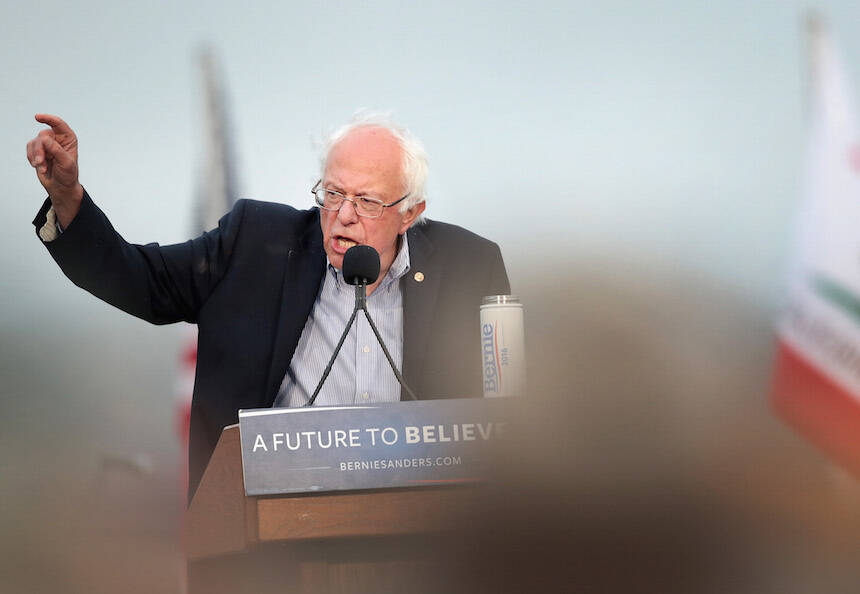 With increas­ing fear and dis­may, the pearl-clutch­ing pun­dits and flacks in the Demo­c­ra­t­ic Par­ty estab­lish­ment have been doing their utmost to scold, bul­ly and shame Bernie Sanders and his Teen Spir­it rev­o­lu­tion­ar­ies into submission.
"If they make the right choice and open the doors to working-class people and young people and create the kind of dynamism that the Democratic Party needs, it's going to be messy." -- Bernie Sanders
They would pre­fer that the Demo­c­ra­t­ic Nation­al Con­ven­tion be a stage-man­aged coro­na­tion, rather than an hon­est and dis­pu­ta­tious con­test over what the Demo­c­ra­t­ic Par­ty should stand for. Con­ven­tion­al Demo­c­ra­t­ic wis­dom goes as fol­lows: Now is the time for all sen­tient Democ­rats to sub­or­di­nate their dif­fer­ences and close ranks against the ter­ri­fy­ing Trump.
Yes, Trump is dan­ger­ous and not to be under­es­ti­mat­ed. Pre­cise­ly for this rea­son estab­lish­ment Democ­rats should wel­come Sanders' sup­port­ers to Philadel­phia. To its cred­it, the Demo­c­ra­t­ic Nation­al Com­mit­tee (DNC) has allowed the Sen­a­tor from Ver­mont a say in the com­po­si­tion of the Plat­form Draft­ing Com­mit­tee, six of whom were cho­sen by Hillary Clin­ton, four by DNC Chair Deb­bie Wasser­man Schultz and five by Sanders.
"With five good mem­bers on the Plat­form Draft­ing Com­mit­tee," Sanders said, ​"we will be in a very strong posi­tion to fight." He then list­ed four planks that he wants in the plat­form: the cre­ation of an econ­o­my that works for all peo­ple, break­ing up the five ​"too-big-to-fail" banks, a car­bon tax to address cli­mate change, and a sin­gle-pay­er health­care system.
Sanders admits that a floor fight over the plat­form could get rau­cous. ​"If they make the right choice and open the doors to work­ing-class peo­ple and young peo­ple and cre­ate the kind of dynamism that the Demo­c­ra­t­ic Par­ty needs, it's going to be messy," he said. ​"Democ­ra­cy is not always nice and qui­et and gentle."
Unfor­tu­nate­ly, rela­tions between Sanders and the par­ty elites again soured when Wasser­man Schultz reject­ed Sanders' peti­tion to, among oth­er things, replace Clin­ton par­ti­san Bar­ney Frank as the co-chair of the DNC's Stand­ing Rules Com­mit­tee, the all-impor­tant body that decides how the con­ven­tion will be con­duct­ed. For instance, will the names of the del­e­gates and how they vot­ed be tal­lied for the pub­lic record?
Recall the 2012 con­ven­tion, when it took three voice votes before the addled con­ven­tion floor chair, L.A. May­or Anto­nio Vil­laraigosa, decid­ed the loud­est cohort were those who endorsed the AIPAC-sup­port­ed vision of an undi­vid­ed Jerusalem as the cap­i­tal of Israel. A roll-call vote would have put the superdel­e­gates, many of them elect­ed office hold­ers, on the record.
Under­stand­ably, Sanders objects to Frank as co-chair of the com­mit­tee. Frank, a paid board mem­ber of Sig­na­ture Bank, which serves high-end clients, has denounced Sanders as ​"out­ra­geous­ly McCarthyite" for talk­ing about Gold­man Sachs pay­ing Clin­ton $675,000 in 2013 for three speeches.
Call them crazy, but the Bernie kids believe that a politician's pro­nounce­ments and promis­es to influ­en­tial indus­tries should be sub­ject to pub­lic scruti­ny. The Rules Com­mit­tee must be trans­par­ent, account­able and respon­sive to rank-and-file mem­bers' con­cerns. The crit­i­cal­ly impor­tant ​"par­ty uni­ty" that estab­lish­ment Dems keep bray­ing about will only be jeop­ar­dized if the Rules Com­mit­tee betrays itself to be an opaque polit­buro com­mit­ted to pro­tect­ing Clin­ton and the party's old-guard nomen­klatu­ra.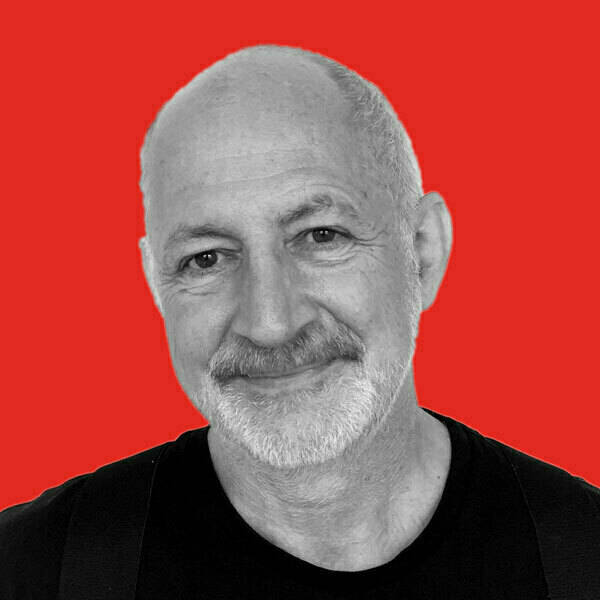 Joel Blei­fuss, a for­mer direc­tor of the Peace Stud­ies Pro­gram at the Uni­ver­si­ty of Mis­souri-Colum­bia, is the edi­tor & pub­lish­er of In These Times, where he has worked since Octo­ber 1986.