As Unions Read the Tea Leaves, Retail Workers Union Locals Rush to Endorse Biden
Joe Biden's stronger-than-expect­ed per­for­mance on Super Tues­day may be tempt­ing some unions that have sat on the side­line through the Demo­c­ra­t­ic pri­ma­ry to fall in behind a can­di­date they now per­ceive to be the like­ly win­ner. This morn­ing, a slew of locals of the Retail, Whole­sale, Depart­ment Store Union (RWD­SU) endorsed Biden, and the union telegraphed its sup­port for Biden's campaign.
Like many major unions, the RWD­SU, which has about 100,000 mem­bers nation­wide, has not issued a nation­al endorse­ment in the Demo­c­ra­t­ic pri­ma­ry. Stu­art Appel­baum, the head of the RWD­SU, is on the exec­u­tive com­mit­tee of the DNC. In many unions that did not issue nation­al endorse­ments, locals issued their own endorse­ments — Bernie Sanders picked up dozens. But in the same way that Hillary Clin­ton picked up the major­i­ty of union endorse­ments in 2016 despite Sanders hav­ing a stronger his­to­ry of labor sup­port, unions now may be read­ing the polit­i­cal tea leaves and jump in to back Biden if they think he will be the even­tu­al nominee.
This morn­ing, six sep­a­rate RWD­SU local or coun­cils all announced that they are endors­ing Biden. They are the RWD­SU South­east Coun­cil, rep­re­sent­ing 10,000 work­ers in the South­east­ern Unit­ed States; the RWD­SU Ten­nessee Dis­trict Coun­cil; RWD­SU Local 108 in Newark, New Jer­sey; RWD­SU Local 262 in Kenil­worth, New Jer­sey; RWD­SU Local 379 in Colum­bus, Ohio; and RWD­SU Local 390 in Colum­bus, Ohio.
Notably, all of the endorse­ment press releas­es were pack­aged and sent out sent out to the media by the nation­al office. Chelsea Con­nor, RWD­SU com­mu­ni­ca­tions direc­tor, told In These Times, ​"Many of our mem­bers believe Joe Biden pro­vides the best chance to defeat Don­ald Trump and sup­port the under-tick­et. We haven't endorsed yet, but encour­aged our locals and coun­cils to let their voic­es be heard. We also aren't aware of any oth­er local or coun­cil sup­port­ing oth­er can­di­dates in the RWDSU."
Union endorse­ments of Joe Biden have not been with­out con­tro­ver­sy. Last month, more than 1,200 IBEW mem­bers who sup­port­ed Bernie Sanders issued a let­ter ask­ing their lead­er­ship to retract its endorse­ment of Biden. (Sanders today announced he was endorsed by the pres­i­dent and vice pres­i­dent of the Chica­go Teach­ers Union, though the union itself did not endorse anyone.)
In an elec­tion year that fea­tured a crowd­ed field of Demo­c­ra­t­ic can­di­dates, many of whom put out extra­or­di­nar­i­ly pro-union plat­forms, sit­ting out the pri­ma­ry and endors­ing the even­tu­al Demo­c­ra­t­ic nom­i­nee has been con­sid­ered the wise move by the major­i­ty of major unions. As the con­test appears to have nar­rowed to Bernie vs. Biden going into Michi­gan next week, union sup­port has become more crit­i­cal than ever for both can­di­dates. It is pos­si­ble that today marks the begin­ning of a slew of unions mak­ing the com­mon cal­cu­la­tion that Biden is going to win, and now is the time to endorse him, while they still believe they can win polit­i­cal points for it.
In 2016, many Sanders sup­port­ers in the labor move­ment were angry when major unions made a sim­i­lar cal­cu­la­tion and backed Hillary Clin­ton, only to see Don­ald Trump win. Time will tell if that cal­cu­la­tion is more suc­cess­ful in 2020.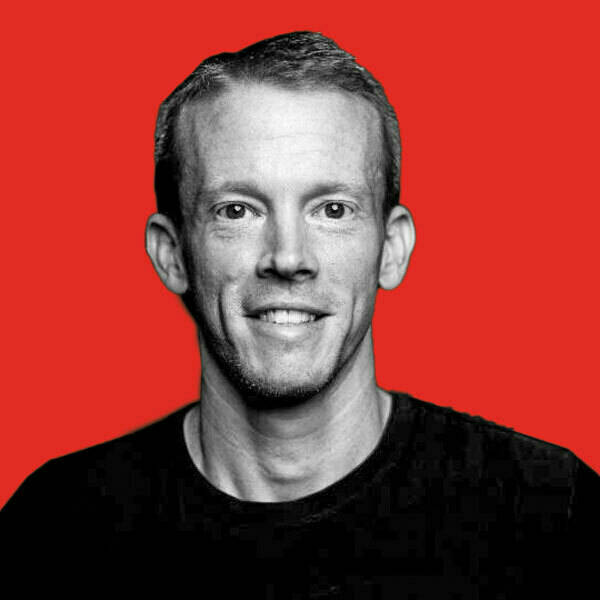 Hamil­ton Nolan is a labor reporter for In These Times. He has spent the past decade writ­ing about labor and pol­i­tics for Gawk­er, Splin­ter, The Guardian, and else­where. You can reach him at Hamilton@​InTheseTimes.​com.