Our Biggest Labor Stories of 2022
Sluggish institutions, corporate mergers, billionaires behaving badly: It's been a watershed year for the labor beat.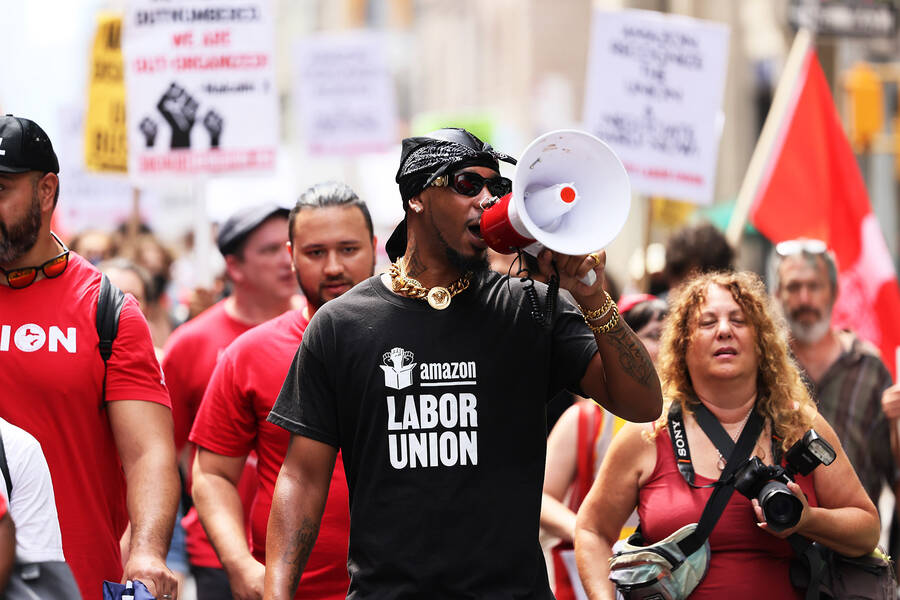 The past year has been one characterized by incredible solidarity, as Starbucks and Amazon workers challenged our conceptions of political possibility and galvanized a resurgent labor movement. It was also a year of taking power to task, from the fearless Warrior Met strike to the militance of worker-led, independent union drives at Amazon, Trader Joe's, and Chipotle. Below, we've compiled our top labor stories from 2022.