It Looks Like Bill Gates' Devotion to Child Welfare Doesn't Extend to Children in Yemen
The billionaire philanthropist is rolling out the red carpet for Mohammed bin Salman, crown prince of Saudi Arabia, who is overseeing the mass starvation and death of children in Yemen.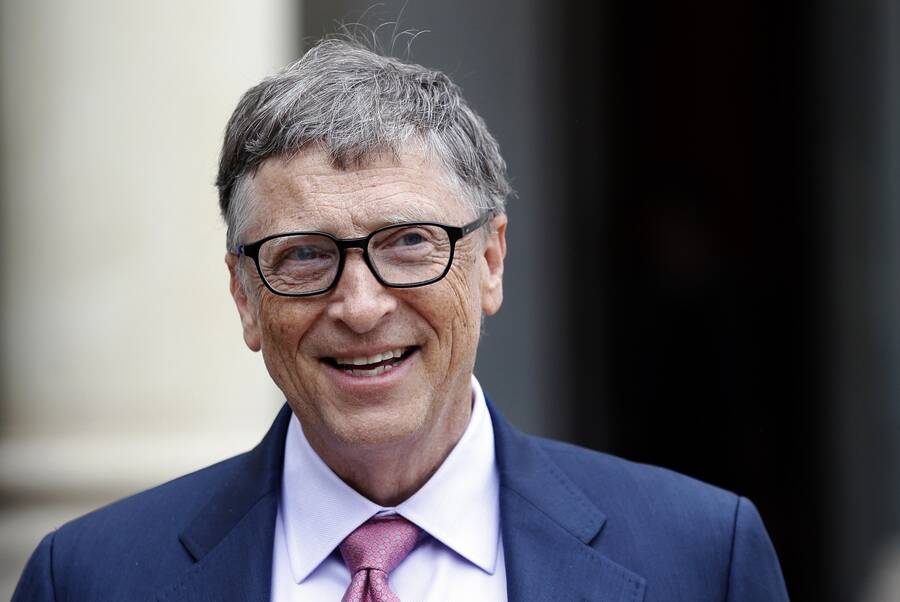 On the front page of the Bill and Melin­da Gates Foun­da­tion web­site, the phil­an­thropic orga­ni­za­tion iden­ti­fies a key pri­or­i­ty for dis­burs­ing its unpar­al­leled $40.3 bil­lion endow­ment: ​"Ensure more chil­dren and young peo­ple sur­vive and thrive."
Despots who happen to be in Washington's good standing get a pass, no matter how horrific and well-documented their crimes may be.
Yet today Bill Gates wel­comes Mohammed bin Salman, Crown Prince of Sau­di Ara­bia, who is over­see­ing the mass star­va­tion and death of chil­dren in Yemen. As part of his U.S. tour, the crown prince — who also serves as Min­is­ter of Defense, among oth­er titles — is slat­ed to trav­el to Seat­tle, where Gates is report­ed­ly host­ing him on March 30 at a meet­ing focused on technology.
The vis­it comes just days after the three-year anniver­sary of the Sau­di-led war on Yemen, which has left near­ly all of the country's chil­dren ​"in des­per­ate need of human­i­tar­i­an assis­tance," accord­ing to UNICEF. Abet­ted by U.S. ves­sels, a Sau­di naval block­ade has choked off food and med­ical sup­plies, dri­ving a famine and the largest-ever record­ed cholera outbreak.
Mean­while, the Sau­di-led coali­tion — which includes the Unit­ed States, Unit­ed King­dom and Gulf allies — has unleashed a vicious bomb­ing cam­paign on Yemen's civil­ian infra­struc­ture, hit­ting hos­pi­tals, wed­dings and funer­als. No one knows exact­ly how many Yemeni civil­ians have died since the bomb­ing start­ed, but UN esti­mates usu­al­ly set­tle on 10,000. Though this has been the most pop­u­lar total for over a year now, the actu­al num­ber is like­ly much high­er, giv­en the dif­fi­cul­ty in cal­cu­lat­ing the num­ber of peo­ple killed by bombs, famine and disease.
With U.S. assis­tance, the Sau­di-led coali­tion has repeat­ed­ly bombed schools, in some cas­es strik­ing the same facil­i­ty mul­ti­ple times, sug­gest­ing that the schools were inten­tion­al­ly tar­get­ed. These attacks are notable in light of the Bill and Melin­da Gates Foundation's stat­ed focus on improv­ing edu­ca­tion and ensur­ing that stu­dents graduate.
The prince's vis­it will not mark the first col­lab­o­ra­tion between bin Salman and Gates. After meet­ing with the prince in the Sau­di Ara­bi­an cap­i­tal Riyadh last fall, Gates announced a joint ven­ture with the Prince Mohammed bin Salman bin Abdu­laz­iz (MiSK) Foun­da­tion to launch a $10 mil­lion ​"Grand Chal­lenges" ini­tia­tive aimed at fos­ter­ing ​"inno­va­tion to solve key health and devel­op­ment prob­lems." (A piti­ful sum in its own right, at 0.000006 per­cent the esti­mat­ed worth of the Sau­di state oil company.)
Gates is not the only promi­nent fig­ure active­ly val­i­dat­ing and nor­mal­iz­ing bin Salman, whose bru­tal crack­down on his polit­i­cal oppo­nents has gar­nered him gush­ing cov­er­age as a ​"reformer" in the U.S. press. Oprah Win­frey and for­mer sec­re­tary of state Hen­ry Kissinger are just some of the peo­ple bin Salman was slat­ed to meet, accord­ing to a leaked itinerary.
But by lay­ing out the red car­pet for bin Salman, Gates is dis­play­ing a new lev­el of moral odi­ous­ness, as the tech icon has rein­vent­ed him­self as a phil­an­thropist and ded­i­cat­ed cham­pi­on of human­i­ty — name­ly children.
The bil­lion­aire has built his foundation's name on its human­i­tar­i­an mis­sion and, through that brand­ing, devel­oped a phil­an­thropic empire. As the largest pri­vate fun­der of the World Health Orga­ni­za­tion, the Bill and Melin­da Gates Foun­da­tion has the pow­er to side­step gov­ern­ments and shape the polit­i­cal agen­da of inter­na­tion­al enti­ties like the Unit­ed Nations.
It goes with­out say­ing that accused war crim­i­nals hail­ing from nations that are geopo­lit­i­cal foes of the Unit­ed States would not be met with the same warm recep­tion. But despots who hap­pen to be in Washington's good stand­ing get a pass, no mat­ter how hor­rif­ic and well-doc­u­ment­ed their crimes may be. Even the U.S. State Depart­ment found in 2016 that the Unit­ed States, in its sup­port for the Sau­di bomb­ing of Yemen, is expos­ing itself to war crimes prosecution.
Thanks to the dogged work of activists, the Sau­di onslaught is increas­ing­ly falling out of favor in U.S. Con­gress, with a recent polit­i­cal push to end U.S. sup­port for the Sau­di war nar­row­ly fail­ing in the Sen­ate on March 20. While law­mak­ers fail to bring an end to the U.S. war, pri­vate foun­da­tions are even less account­able, behold­en only to their inter­nal lead­er­ship — safe from any mean­ing­ful pub­lic control.
The Bill and Melin­da Gates Foun­da­tion claims it is a respon­si­ble stew­ard of the largest endow­ment in the Unit­ed States, stat­ing in its code of con­duct: ​"We are hon­est, fair and trust­wor­thy in our foun­da­tion activ­i­ties and rela­tion­ships." Gates' ongo­ing rela­tion­ship with one of the worst per­pe­tra­tors of child suf­fer­ing in the world does not inspire con­fi­dence that this prin­ci­ple is being fol­lowed — at least not in the most base­line moral sense.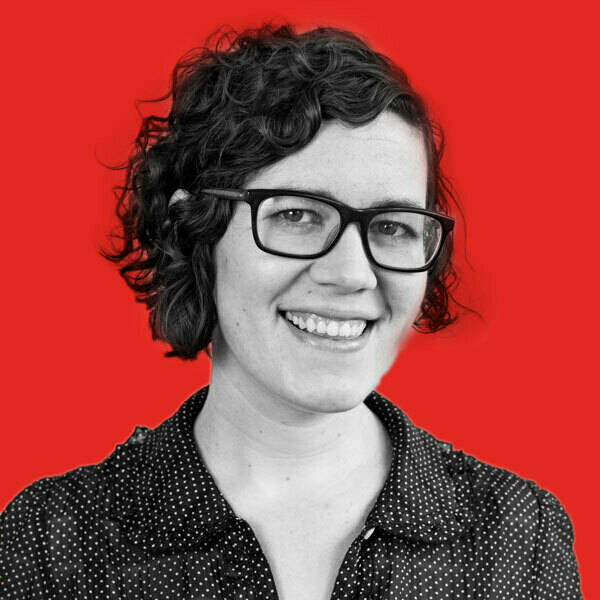 Sarah Lazare is web edi­tor at In These Times. She comes from a back­ground in inde­pen­dent jour­nal­ism for pub­li­ca­tions includ­ing The Inter­cept, The Nation, and Tom Dis­patch. She tweets at @sarahlazare.