Texas Bill Would Require Workers Under 18 to Get Their Parents' Consent to Join a Union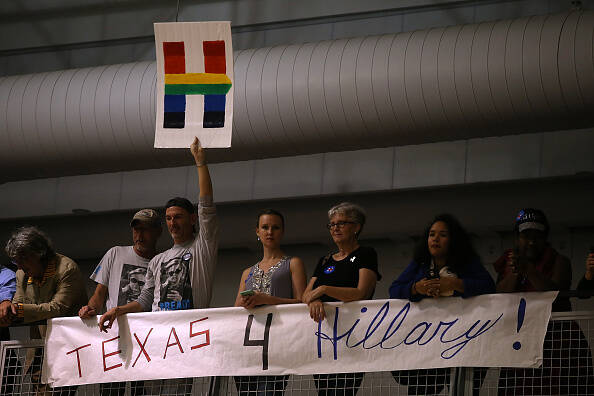 Last month, the high­est-rank­ing mem­ber of the Texas Sen­ate, Jane Nel­son, pre-filed 11 bills to be con­sid­ered in the leg­isla­tive ses­sion that begins on Jan­u­ary 10. A for­mer teacher, Sen. Nel­son has often focused her leg­isla­tive atten­tion on pro­tect­ing chil­dren, and her new bills are no dif­fer­ent — with five of the 11 bills deal­ing with chil­dren. How­ev­er, nes­tled between SB 74, which affects chil­dren with high men­tal needs in the fos­ter sys­tem, and SB 76, which allows munic­i­pal­i­ties to pro­hib­it sex offend­ers from liv­ing near a ​"child safe­ty zone," is SB 75, which seeks to pro­tect chil­dren from labor unions.
The bill would pro­hib­it unions from accept­ing as a mem­ber any­one under 18 years of age unless the union first pro­cures a signed con­sent form from the minor's par­ent or guardian. Accord­ing to a state­ment from Sen. Nelson's office, the bill ​"pro­tects parental rights by requir­ing con­sent before a minor may join a union, and it pro­tects minors from enter­ing into a con­tract they may not ful­ly under­stand." (Nelson's staff ini­tial­ly respond­ed to a request for an inter­view with the sen­a­tor by ask­ing ques­tions about specifics, but then ignored attempts to sched­ule one.)
If the bill pass­es, chil­dren as young as 14 will be able to enter into an employ­ment agree­ment with most employ­ers with­out parental con­sent, but they will not be per­mit­ted to join a union with­out a signed parental consent.
The pur­pose of such a bill is not imme­di­ate­ly clear. There appears to be no prob­lem for which this bill is a solu­tion. Texas has long been a right-to-work state, which means that any work­er who is rep­re­sent­ed by a union can choose to pay no dues. It is also not clear how many unions even have minors as mem­bers in Texas.
Still, the pro­posed bill may be both sym­bol­i­cal­ly and prac­ti­cal­ly impor­tant, and could rep­re­sent a new front in state-lev­el attacks on unions. Sym­bol­i­cal­ly, the bill posi­tions unions as some­thing that chil­dren need to be pro­tect­ed from. It hard­ly seems coin­ci­den­tal that the bill ​"pro­tect­ing" chil­dren from unions is in the same pack­et as bills pro­tect­ing chil­dren from sex offend­ers or a par­ent who sex­u­al­ly assaults the oth­er par­ent. The bill treats unions not as orga­ni­za­tions that rep­re­sent and work on behalf of work­ers, but as some­thing that preys on inno­cent children.
Prac­ti­cal­ly, the bill may also have a sig­nif­i­cant effect. The num­ber of work­ers between the ages of 16 and 24 that are rep­re­sent­ed by a union has increased steadi­ly each year since 2013. (The Bureau of Labor Sta­tis­tics does not mea­sure union mem­ber­ship for the sub­group of those between 16 and 18 years old). Fur­ther­more, in the past few years, some of the major labor cam­paigns — from Fight for 15 to a push for the Nation­al Labor Rela­tions Board (NLRB) to treat fran­chisors and fran­chisees as joint employ­ers — have involved indus­tries where younger work­ers rep­re­sent a sig­nif­i­cant per­cent­age of the work­force. Though work­ers at most fast food chains may still be far off from join­ing a union, a pro­lif­er­a­tion of bills such as the one being pushed in Texas would pro­vide yet anoth­er road­block in organizing.
Unfor­tu­nate­ly, labor may be in a bind in terms of how best to respond to this bill. If it does not fight it, then the bill will like­ly become law in Texas and serve its oner­ous pur­pos­es. It may then spread to oth­er states and become one more gen­er­al state-lev­el hur­dle that labor has to con­tend with. How­ev­er, if it does fight it, then it may serve to pub­li­cize the bill, and place itself in the loaded posi­tion of hav­ing to argue pub­licly that unions pose no harm to children.
The best approach may be to push a poi­son pill amend­ment that would either silent­ly kill the bill, or, if passed, make the bill, on bal­ance, a net pos­i­tive. Such an amend­ment should sim­i­lar­ly seek to pro­tect young work­ers in the work­place, but from employ­ers' unscrupu­lous prac­tices. It could take any num­ber of forms, such as a just-cause pro­vi­sion for all work­ers under 24 years of age in order to pro­tect young work­ers who may feel less con­fi­dent in assert­ing their rights for fear of los­ing their jobs. A bill with such an amend­ment would have lit­tle chance of pass­ing in Texas, but it would reframe the debate with­out pub­li­ciz­ing the orig­i­nal bill's faulty premise.
Con­ser­v­a­tives have long tried, with some suc­cess, to por­tray unions as exploita­tive enter­pris­es. Right-to-work laws posi­tion unions as orga­ni­za­tions that stand as a bar­ri­er to work, while unfair­ly assess­ing dues. This pro­posed parental con­sent bill is of a sim­i­lar vein — treat­ing unions as some­thing that harms or exploits work­ers, rather than as the rep­re­sen­ta­tive of work­ers that they are.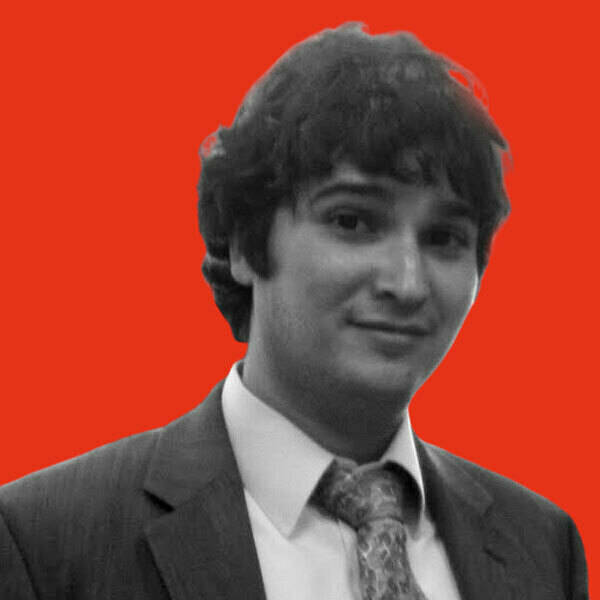 Moshe Z. Mar­vit is an attor­ney and fel­low with The Cen­tu­ry Foun­da­tion and the co-author (with Richard Kahlen­berg) of the book Why Labor Orga­niz­ing Should be a Civ­il Right.