Black and Blue Chicago
A recent spate of police shootings of African Americans underscores longstanding mutual distrust.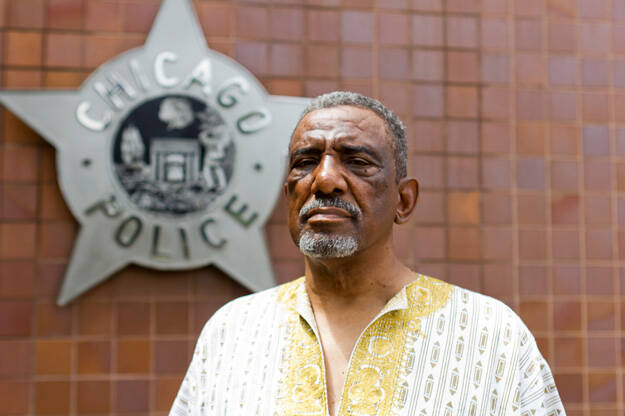 Just a few hours apart on July 25, Chica­go police offi­cers shot and crit­i­cal­ly wound­ed 21-year-old Joe Banks Jr. and 13-year-old Jim­mell Can­non. Wit­ness­es at the scenes say the vic­tims were unarmed, while police claim they both wield­ed guns. (Can­non, who was shot six times, is said to have had a BB gun.) This blan­ket jus­ti­fi­ca­tion is often absurd on its face: How many flee­ing sus­pects are like­ly to stop, turn around and point a gun at well-armed cops?
Tales of brutal police officers have been common in Chicago's black neighborhoods for more than a century.
Despite the implau­si­bil­i­ty of this sto­ry, the Chica­go Police Depart­ment has invoked it repeat­ed­ly this year. As of August 30, Chica­go police have shot 45 peo­ple, killing 16 – 3 more than the total num­ber shot to death in all of 2010. Eighty-sev­en per­cent of those shot by police (as of June 30) were black, accord­ing to the Inde­pen­dent Police Review Author­i­ty, in a city that is 36 per­cent African-Amer­i­can. No police offi­cer has been charged with crim­i­nal wrong­do­ing in any of these cas­es, and many in the black com­mu­ni­ty are furious.
"If I have my hands in my pock­ets when police stop me – and they stop me all the time – I freeze until they take my hands out of my pock­ets," says Jer­maine Pear­son, a 26-year-old res­i­dent of Chicago's Grand Boule­vard neigh­bor­hood. ​"I don't move ​'cause I knew a dude who took his hands out of his pock­et when he got stopped and police shot him."
Pear­son was one of five young African-Amer­i­can men I talked to about their rela­tion­ship to the CPD. All five had con­tempt for the police, even though two had rel­a­tives in the depart­ment. ​"I see the police as a bunch of folks who are trained to abuse us," said Antho­ny White, 24. ​"All they do is harass you."
Black youth con­tin­ue to be arrest­ed at astro­nom­i­cal rates. In 2010, Chica­go police arrest­ed 20,930 black youth 17 or younger, while arrest­ing 936 Cau­casian youth. The ratio of black to white arrests for mar­i­jua­na pos­ses­sion was 15 to 1, The Chica­go Read­er reports. And, a study by the Dis­pro­por­tion­ate Jus­tice Impact Study Com­mis­sion found that an African Amer­i­can con­vict­ed of a low-lev­el drug crime in Cook Coun­ty is eight times more like­ly than his white coun­ter­part to go to prison.
The CPD fre­quent­ly cites gangs as a core fac­tor dri­ving street vio­lence, but the men I spoke to chal­lenge that the­o­ry. ​"Gang­bang­ing in Chica­go is dead and it's bogus for the police to keep push­ing that issue," said Der­rick Wheat­ley, 25. All five men agreed that the cus­tom­ary notion of a gang as a hier­ar­chi­cal group is anachronistic.
"Gang chiefs have no pow­er what­so­ev­er to stop any­thing on today's streets," said Lance Williams, asso­ciate direc­tor of Jacob H. Car­ruthers Cen­ter for Inner City Stud­ies at North­east­ern Illi­nois Uni­ver­si­ty. ​"Most of this vio­lence is inter­per­son­al and fueled by dis­tressed eco­nom­ic con­di­tions – the same effects of pover­ty you'd find all over the world."
Tales of bru­tal police offi­cers have been com­mon in Chicago's black neigh­bor­hoods for more than a cen­tu­ry. From July 1919's ​"Red Sum­mer" riot, when black Chicagoans met with the police chief over racist pat­terns of police mis­con­duct, to Chica­go police Lt. Jon Burge's reign of ter­ror from 1972 to 1991, when he and his tor­ture corps vic­tim­ized more than 100 black men, rela­tions between black cit­i­zens and the CPD have nev­er been cordial.
Now, as the Great Reces­sion wreaks dis­pro­por­tion­ate dam­age on African Amer­i­cans, fur­ther cur­tail­ing their options for eco­nom­ic suc­cess, rela­tions between the two are fac­ing new pres­sures. Labor depart­ment sta­tis­tics show that Chica­go has the high­est black unem­ploy­ment rate (21.4 per­cent) of large U.S. cities. In the city's most dis­tressed African-Amer­i­can com­mu­ni­ties, the rate is con­sid­er­ably higher.
Com­mu­ni­ty policing
Although vio­lent crime rates have decreased in Chica­go dur­ing the last decade, rela­tions between police and the black com­mu­ni­ty show lit­tle change.
Patri­cia Hill is acute­ly aware of the prob­lem. A 21-year-vet­er­an of the CPD who is now retired, she's the exec­u­tive direc­tor of the African-Amer­i­can Police League (AAPL). One major pur­pose of her group, found­ed in 1968, is for the city to recruit black cops who have a close rela­tion­ship to the black community.
Hill is trou­bled that the black cops being hired seem to lack a sense of con­nec­tion to the black com­mu­ni­ty. But she is also con­cerned that the depart­ment has been lax in its com­mit­ment to hire black cops. ​"We are about 24 per­cent of the police depart­ment now, but our num­bers are going down. And I see no effort to stop the decline."
Harold Saf­fold, 70, a sage observ­er of the rela­tion­ship between the black com­mu­ni­ty and the CPD, spent 26 years on the force dur­ing two of its most tumul­tuous peri­ods: the tur­moil of the Black Pan­ther era, when two of its mem­bers were gunned down by police, and again dur­ing the con­tentious days of Harold Wash­ing­ton, who was elect­ed the city's first black may­or in 1983. As the appoint­ed head of May­or Washington's secu­ri­ty detail, he wit­nessed first­hand the police department's ani­mos­i­ty. ​"I saw just how deeply racism was embed­ded in the CPD. I see lit­tle evi­dence that much has changed since then."
He is now pres­i­dent and CEO of The Pos­i­tive Anti-Crime Thrust, an orga­ni­za­tion designed to pro­mote police and com­mu­ni­ty coop­er­a­tion. Con­vinced that the par­a­digm of para­mil­i­tary polic­ing long favored by the CPD (and respon­si­ble for the slay­ings of Black Pan­ther lead­ers Fred Hamp­ton and Mark Clark) is coun­ter­pro­duc­tive, Saf­fold has no doubt that more com­mu­ni­ty focus is the key to more effec­tive polic­ing. But he is ​"ambiva­lent" about May­or Rahm Emanuel's pro­posed com­mu­ni­ty-ori­ent­ed strategy.
Emanuel, intent on sal­vaging the spir­it of the Chica­go Alter­na­tive Polic­ing Strat­e­gy (CAPS) pro­gram – a police/​community coop­er­a­tion that start­ed in 1993 but has been wan­ing in recent years – is try­ing to shift away from the para­mil­i­tary-styled strat­e­gy with new ini­tia­tives: rede­ploy­ing 750 cops onto the streets (and promis­ing 250 addi­tion­al new hires), cre­at­ing a nov­el com­mu­ni­ty-based pro­gram called ​"A Force For Good" and revi­tal­iz­ing the posi­tion of Ronald Holt, the pop­u­lar CAPS direc­tor whose son was a fatal vic­tim of street vio­lence in 2007.
"Reas­sign­ing offi­cers to beats where they get to know the com­mu­ni­ties is a good thing, if they come in with the right atti­tude," Saf­fold says. ​"But if they come in indig­nant because they were reas­signed from more favor­able posts, then it will just com­pound the problem."
The real chal­lenge, he thinks, is offi­cers who are much more com­fort­able with a hard-line, gun-focused approach – an atti­tude, he says, that was forged dur­ing a peri­od of overt racial antag­o­nism. ​"Many police offi­cers feel they are mak­ing some kind of weak con­ces­sion if they show too much respect to the black community."
Young peo­ple in Bronzeville, a neigh­bor­hood on the city's South Side, con­cur. ​"The police are like the mon­sters I used to dream about," Pear­son said. ​"They can do what­ev­er they want to you, but you can't do any­thing to them."
"I know that some­times the police try to do the best they can," says Court­ney Scott, a teenage vol­un­teer for Chica­go Defend­er Char­i­ties, the group that puts on the Bud Bil­liken Parade, the nation's old­est and largest African-Amer­i­can parade. ​"But that's usu­al­ly not good enough. They sel­dom come fast enough when you call, but then when they do come, they tend to aggra­vate the prob­lem rather than solve it."
Real change from new top cop?
A 2007 Uni­ver­si­ty of Chica­go study, titled ​"The Chica­go Police Department's Bro­ken Sys­tem," makes clear the rea­son for the endur­ing divide between the CPD and Black Chica­go. The report revealed evi­dence of sys­temic abuse, which includ­ed bru­tal­i­ty, ille­gal search­es, false arrests and what the report's authors termed ​"apartheid justice."
Craig Fut­ter­man, the lead author of the report, says, ​"We found that the odds were about two in a thou­sand that a Chica­go cop would receive any mean­ing­ful dis­ci­pline for abus­ing a civil­ian. And that lack of account­abil­i­ty taint­ed the entire CPD."
Some believe that CPD's new police super­in­ten­dent Gar­ry McCarthy – the for­mer police direc­tor of Newark, N.J. and a vet­er­an of the NYPD – will be a force for reform. In the months fol­low­ing his appoint­ment by Emanuel in May, he spoke about decrim­i­nal­iz­ing mar­i­jua­na arrests and focus­ing on improv­ing rela­tions with the black com­mu­ni­ty. In a recent inter­view on WBEZ, Chicago's NPR affil­i­ate, McCarthy acknowl­edged the his­to­ry of police pro­mot­ing racist poli­cies, say­ing, "[R]ecognition is the first step toward find­ing a cure towards what is ail­ing us."
Those are pow­er­ful words. But the AAPL's Hill cau­tions that McCarthy's crit­ics in Newark said he knew all the right words but did very lit­tle to actu­al­ly change police cul­ture. Fut­ter­man also pre­dicts lit­tle change. ​"The pri­ma­ry prob­lem is that being young and black in a low-income com­mu­ni­ty is still con­sid­ered prob­a­ble cause to most white police offi­cers." Until that changes, he says, lit­tle else will.
"The Oth­er Chica­go" is sup­port­ed by the Local Report­ing Ini­tia­tive of Com­mu­ni­ty News Mat­ters, under­writ­ten by The Chica­go Com­mu­ni­ty Trust with help from the McCormick, MacArthur, Knight and Driehaus Foun­da­tions, and admin­is­tered by The Com­mu­ni­ty Media Work­shop and The Chica­go Reporter.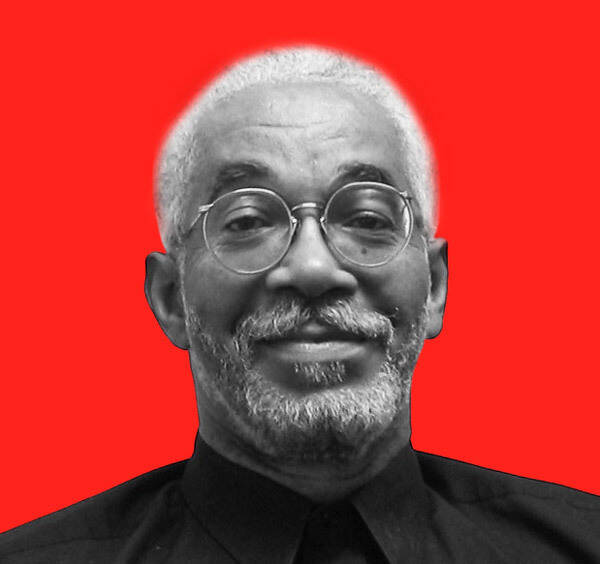 Sal­im Muwakkil
is a senior edi­tor of
In These Times
, where he has worked since
1983
. He is the host of The
Sal­im Muwakkil
show on WVON, Chicago's his­toric black radio sta­tion, and he wrote the text for the book
HAROLD: Pho­tographs from the Harold Wash­ing­ton Years
.