Black Chicago Divided
Class and generational conflicts intensify, as African Americans cope with the Great Recession.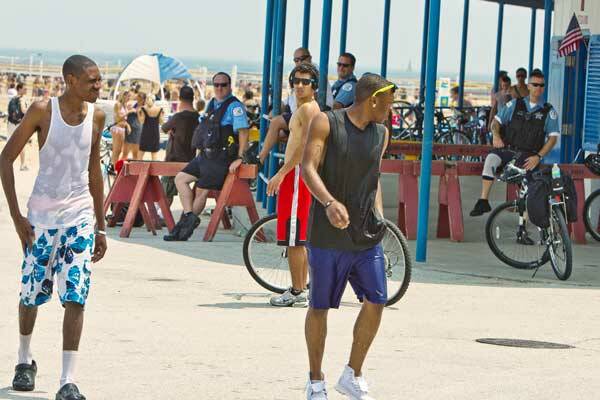 Mar­tavius (Mark) Carter is both the prod­uct and per­pe­tra­tor of a grow­ing class divide in black Amer­i­ca. He is a res­i­dent of Chicago's dis­tressed North Lawn­dale neigh­bor­hood and a found­ing mem­ber of the Voice of the Ex-Offend­er (VOTE), a group cre­at­ed to empow­er black peo­ple who were once impris­oned. The group's approach is based on a protest mod­el of direct action, and they intend to be a dis­rup­tive force.
"We are liv­ing in an emer­gency sit­u­a­tion and time is out for the kind of qui­et diplo­ma­cy that has been so inef­fec­tive," says Carter, as he points out the numer­ous signs of decay in his West Side neighborhood.
Accord­ing to the Illi­nois Depart­ment of Cor­rec­tions, North Lawn­dale ranks high­est in the state for its num­ber of return­ing pris­on­ers. The North Lawn­dale Employ­ment Net­work esti­mates that more than 70 per­cent of all North Lawn­dale men between the ages of 18 and 45 have a crim­i­nal record, a fig­ure almost three times high­er than the nation­al aver­age for the same demo­graph­ic. Sharon Dixon, the for­mer alder­man of the 24th Ward, which includes North Lawn­dale, says the com­mu­ni­ty has the state's high­est homi­cide rate and the third-high­est over­all crime rate.
This neigh­bor­hood, togeth­er with adja­cent West Side com­mu­ni­ties like East and West Garfield Park, Hum­boldt Park and Austin, has a 52-per­cent youth unem­ploy­ment rate – the high­est in the entire nation.
Upon his release from prison in 1998 (he served five years for sell­ing drugs), Carter was out­raged by the dete­ri­o­rat­ing con­di­tions in his com­mu­ni­ty. Years of what he says were use­less appeals to ​"mem­bers of the black lead­er­ship elite" con­vinced him these were the same peo­ple help­ing to accel­er­ate the decay. In 2003, Carter, sev­er­al oth­er ex-offend­ers and a few com­mu­ni­ty activists cre­at­ed VOTE.
"When we began the strug­gle for com­mu­ni­ty devel­op­ment, we kept run­ning into road­blocks set up by the very peo­ple who were sup­posed to be help­ing us," he says. ​"We began to real­ize that the death and destruc­tion in our com­mu­ni­ty could not have hap­pened with­out the black lead­er­ship elite's cooperation."
Old and inten­si­fy­ing divisions
For most of African-Amer­i­can his­to­ry, class divi­sions (forged dur­ing cen­turies of slav­ery, when slave­own­ers were hap­py to divide the loy­al­ties of their chat­tel) have bedev­iled attempts to uni­fy the black com­mu­ni­ty around a com­mon strat­e­gy. In black Chica­go, these ten­sions have smol­dered for many years, flar­ing occa­sion­al­ly. Out of sight of main­stream media, diver­gent class inter­ests have large­ly pre­vent­ed any uni­fied polit­i­cal attempt to wrest pow­er from the city's entrenched eth­nic fief­doms. Though ten­sions exist in black neigh­bor­hoods across the city, the con­trast between the poor West Side and the bet­ter-off South Side has become a crude geo­graph­i­cal sur­ro­gate for black Chicago's stark class divisions.
Acute­ly aware of dis­par­i­ties among the city's African Amer­i­cans, VOTE aims its protests at the city's estab­lished black lead­er­ship. The group is best known for rau­cous demon­stra­tions at con­struc­tion sites and for dis­rupt­ing meet­ings of black elect­ed offi­cials and lead­ers. For exam­ple, VOTE was a reg­u­lar pres­ence out­side the head­quar­ters of the Rev. Jesse Jackson's Rainbow/​PUSH Coali­tion, protest­ing dur­ing Sat­ur­day meetings.
Carter has become an implaca­ble crit­ic of the gen­er­a­tion of lead­ers that holds sway over Chicago's civ­il rights com­mu­ni­ty. He is also a vocal oppo­nent of most black elect­ed offi­cials who, he charges, make super­fi­cial efforts at com­mu­ni­ty improve­ment in order to gar­ner pub­lic­i­ty that will aid their prospects for re-elec­tion. When asked why he tar­gets black offi­cials and civ­il rights lead­ers rather than the tra­di­tion­al evils of racism and offi­cial neglect, Carter insists that unmask­ing them as col­lab­o­ra­tors smoothes the road toward true equal­i­ty. ​"As long as we think they have the community's inter­est at heart, we'll con­tin­ue being disappointed."
The group's modus operan­di has earned them con­sid­er­able crit­i­cism from oth­er activist groups. ​"I'm not sure anger and hos­til­i­ty is the best way to con­vince peo­ple," argues Mark Allen, a for­mer aide to the Rev. Jesse Jack­son who is asso­ciate edi­tor of the South Street Jour­nal and spokesper­son for the Nation­al Black Wall Street Move­ment. ​"Angry denun­ci­a­tions tend to alien­ate peo­ple more than bring them togeth­er in pro­duc­tive relationships."
But Carter argues that he is only chan­nel­ing the anger he hears in the streets of North Lawn­dale and oth­er neigh­bor­hoods suf­fer­ing from acute job­less­ness, endem­ic home­less­ness and ram­pant police brutality.
Only if black lead­ers are shocked out of their com­pla­cen­cy will things change, Carter insists. He is con­vinced that church­es, busi­ness­es, fra­ter­nal groups, civic and social ser­vice orga­ni­za­tions, and oth­er estab­lished black insti­tu­tions could more effec­tive­ly plan strate­gies and mar­shal their col­lec­tive where­with­al and resources to bet­ter serve the com­mu­ni­ty. They don't do this, he believes, because they have their own class inter­est at heart.
One exam­ple of this, not­ed by Carter, is how Sec­tion 3 of the Hous­ing and Urban Devel­op­ment Act of 1968 is reg­u­lar­ly vio­lat­ed with the com­plic­i­ty of black lead­er­ship. The clause was designed to ensure that ​"employ­ment and oth­er eco­nom­ic oppor­tu­ni­ties gen­er­at­ed by HUD assis­tance or HUD assist­ed projects … be direct­ed to low- and very low-income per­sons." Carter says that if that law was put into prac­tice it would go a long way toward eas­ing unem­ploy­ment in North Lawn­dale. ​"But project labor agree­ments, nego­ti­at­ed by black lead­ers and labor unions, allow orga­nized labor to escape com­pli­ance with Sec­tion 3." As a thank-you, the unions fund these civ­il rights orga­ni­za­tions and black trade asso­ci­a­tions, he says.
"The black elite are play­ing with fire if they think they can keep fool­ing the mass­es of black peo­ple with their decep­tive rhetoric," he says. ​"Things are get­ting hot out here and pret­ty soon that heat is going to light some fuses."
'

They treat us like a dif­fer­ent race'

Some of those fus­es are explod­ing, accord­ing to Carter, in the form of what the media is call­ing ​"flash mobs": large group­ings of young peo­ple com­mit­ting rob­beries and assaults in more afflu­ent parts of the city. ​"What you're see­ing is the pover­ty and despair of our bro­ken-down com­mu­ni­ties trick­ling over into down­town," he says. ​"Many of these kids are the chil­dren of the crack epi­dem­ic of the ​'90s."

Phillip Jack­son agrees with Carter's descrip­tion and adds some sub­stance to the VOTE leader's con­dem­na­tion of mid­dle-class impo­tence. ​"They have been failed by their schools, and by social and faith orga­ni­za­tions in their com­mu­ni­ties." Jack­son is founder and exec­u­tive direc­tor of The Black Star Project, a high­ly regard­ed non­prof­it orga­ni­za­tion that pro­vides aca­d­e­m­ic assis­tance to black stu­dents from pre-school to col­lege. He is on the front line, deal­ing with the con­se­quences of the eco­nom­ic neglect Carter targets.

"The kind of hav­oc they wreak among us through ​'flash mob­bing' is the kind of hav­oc they have lived with their entire young lives," Jack­son says.

Jamal Foster's sto­ry is an exam­ple of what Carter and Jack­son mean. Fos­ter says he and his friends often trav­el to North Avenue and Oak Street Beach – two pop­u­lar lake­front loca­tions along the Gold Coast – to intim­i­date peo­ple and steal what­ev­er they can. ​"We can get some good stuff down there," the 17-year-old says. ​"You can't get no iPods or noth­ing like that on the West Side. So we go to where you can and when we mob up, even the cops can't stop us."

Law enforcement's impo­tence in halt­ing such crimes – more than a dozen inci­dents in the first weeks of June alone – is the prob­a­ble rea­son Chica­go police took the unprece­dent­ed action of clos­ing the dense­ly crowd­ed North Avenue Beach on Memo­r­i­al Day. (The offi­cial rea­son giv­en for the shut­down was to allow med­ical vehi­cles access to treat sev­er­al heat-relat­ed injuries.)

On the day the cops shut down North Avenue Beach, 22-year-old Aeya­nuna Rogers, a North­ern Illi­nois Uni­ver­si­ty grad­u­ate, was shot in the head while on a South Side walk­way just a stone's throw from the city's renowned Muse­um of Sci­ence and Indus­try (she died one day lat­er). New­ly elect­ed May­or Rahm Emanuel has pledged to relent­less­ly pur­sue those respon­si­ble. Police said they have made more than 20 arrests con­nect­ed to the crimes – all African Americans.

Emanuel has promised to imple­ment a new polic­ing sys­tem that rede­ploys 150 offi­cers to the areas of most need, and observers already notice an increase in police pres­ence in the Gold Coast, a neigh­bor­hood close to the flash-mobbed North Avenue beach.

Some black orga­ni­za­tions are dubi­ous of these changes and com­plain the may­or is tak­ing such aggres­sive action only because most of the vic­tims are white. The areas most in need, they argue, are those crime-rav­aged com­mu­ni­ties on the South and West sides. ​"If it's black-on-black crime, nobody cares," says Tonia Rush, the moth­er of one of the black teenagers arrest­ed for flash mobbing.

That assess­ment is wide­ly shared in black Chica­go. For some, the per­ceived dis­par­i­ty requires them to adopt a more aggres­sive atti­tude toward com­mu­ni­ty crime. They are push­ing Illi­nois to pass the con­ceal car­ry law that would allow res­i­dents to pack firearms.

"Why is this state so intent on keep­ing us unarmed and so vul­ner­a­ble?" asked Ger­ald Ver­non, a black nation­al­ist activist and one of the more artic­u­late black advo­cates of the con­ceal car­ry leg­is­la­tion. Ver­non argues that black peo­ple could bet­ter address the prob­lem of crime if they were armed.

His views are shared by those black Chicagoans who increas­ing­ly argue that more aggres­sive action should be tak­en to stem the rise of crim­i­nal behav­ior. I am per­son­al­ly aware of one par­tic­u­lar group that open­ly express­es vig­i­lante aims. These most­ly mid­dle-aged work­ing class black men (and one woman), all of whom request­ed anonymi­ty, pep­per their con­ver­sa­tions with angry cen­sure of ​"pants-sag­ging thugs," and talk bold­ly of tak­ing the fight to them.

These views of aggres­sive vig­i­lan­tism reflect Carter's pre­dic­tions of erupt­ing anger and frus­tra­tion between the class­es. He said the ani­mos­i­ty is so strong the black mid­dle-class seems to regard ex-offend­ers and oth­er low-income African Amer­i­cans as anoth­er race alto­geth­er. ​"In Africa, I sup­pose they would say dif­fer­ent tribes, but here they treat us like a dif­fer­ent race." Carter says the tribes that came to mind are the Hutu and the Tutsi.

For most of African-American history, class divisions (forged during centuries of slavery) have bedeviled all attempts to unify the black community around a common strategy.
Air­ing dirty laundry
Even before the Great Reces­sion began tak­ing its toll, class frac­tures were devel­op­ing in the African-Amer­i­can com­mu­ni­ty. ​"Dis­ad­van­taged blacks have real­ly been hard hit by changes in the econ­o­my. Mean­while, trained and edu­cat­ed blacks are ben­e­fit­ing from changes in the econ­o­my," said William Julius Wil­son in an inter­view on PBS's Front­line in 1998. ​"Take a look at black income today. If you divide black income into quin­tiles, the top quin­tile has now secured almost 50 per­cent of the total black income, which is a record." This skewed dis­tri­b­u­tion of income con­tin­ued through­out the 2000s, as long­stand­ing class ani­mosi­ties mar­i­nat­ed in black com­mu­ni­ties across the country.
The most salient pub­lic expres­sion of these ten­sions was made by Bill Cos­by dur­ing a May 2004 speech com­mem­o­rat­ing the 50th anniver­sary of Brown v. Board. At an NAACP con­fab cel­e­brat­ing the rul­ing that out­lawed ​"sep­a­rate but equal" edu­ca­tion­al poli­cies, Cos­by said, ​"Peo­ple marched and were hit in the face with rocks to get an edu­ca­tion, and now we've got these knuck­le­heads walk­ing around … the low­er eco­nom­ic peo­ple are not hold­ing up their end of the deal."
Despite the out­rage of some, his com­ments sparked a slow roll of sup­port from black com­men­ta­tors who argue that views like Cosby's are sup­pressed in the black com­mu­ni­ty in order not to air dirty laun­dry in public.
"There is some truth to that," says Ray­nard Vil­la Hall, pub­lish­er of the pop­u­lar online newslet­ter BRONZECOMM. ​"We are uncom­fort­able mak­ing those kinds of argu­ments in pub­lic venues." And for good rea­son, he notes. ​"Any weak­ness would be mer­ci­less­ly exploit­ed by ene­mies of black progress."
While Harold Lucas, Pres­i­dent and CEO of the Black Metrop­o­lis Con­ven­tion & Tourism Coun­cil, and Mark Carter oper­ate on oppo­site ends of the class spec­trum, they share a belief in the per­fidy of the city's black elite. ​"We have reached new lev­els of class strat­i­fi­ca­tion in Chica­go," says Lucas.
Lucas is well known for his pas­sion­ate focus on a cam­paign pro­mot­ing Chicago's his­toric ​"Bronzeville" neigh­bor­hood as a des­ig­nat­ed African-Amer­i­can her­itage tourist des­ti­na­tion. Once known as the ​"Black Metrop­o­lis," it is one of the nation's most sig­nif­i­cant land­marks of African-Amer­i­can urban history.
The area had fall­en on hard times until the mid 1990s, when var­i­ous rede­vel­op­ment efforts — cou­pled with the demo­li­tion of sev­er­al hous­ing devel­op­ments – began chang­ing the face of the neigh­bor­hood. Long-time res­i­dents increas­ing­ly are seen as threats to the eco­nom­ic aspi­ra­tions of their gen­tri­fy­ing neigh­bors. Lucas believes this class divide could be nego­ti­at­ed more effec­tive­ly if black mid­dle-class Chicagoans were more active in com­mu­ni­ty devel­op­ment projects designed to help the less for­tu­nate among them.
"Those of us who have had some suc­cess in this sys­tem have an oblig­a­tion to help the least for­tu­nate," Lucas says. ​"But since we have not done that, those peo­ple are now turn­ing on the black mid­dle class and try­ing to take what they have."
Best of times, worst of times?
In 2007, the Pew Research Cen­ter pub­lished a study titled ​"Blacks See Grow­ing Val­ues Gap between Poor and Mid­dle Class." Most com­men­ta­tors inter­pret­ed the find­ings as con­fir­ma­tion of Cosby's views and fur­ther proof that class divi­sions were widening.
Hall is uncon­vinced. A vet­er­an of bruis­ing bat­tles for black-com­mu­ni­ty con­trol of insti­tu­tions in the city's South Shore neigh­bor­hood, he is reluc­tant to diag­nose as class antag­o­nism the grow­ing exas­per­a­tion with crim­ino­genic cul­ture and com­mu­ni­ty crime. ​"I think we're some­times too glib in ascrib­ing crim­i­nal behav­ior as some­thing nor­mal for low-income peo­ple," he says. ​"I know many poor folks who didn't grow up to be criminals."
Though he may resist class stereo­types, Hall shares much of the same anger expressed by Carter and Lucas at the black mid­dle-class' neglect of the black poor. But like Lucas, Hall real­izes that a black mid­dle class is essen­tial for any kind of suc­cess­ful com­mu­ni­ty development.
Author and film­mak­er Ytasha Wom­ack won­ders why class­es are pit­ted against each oth­er at all. Her 2010 book, Post Black: How A New Gen­er­a­tion Is Redefin­ing African Amer­i­can Iden­ti­ty, argues that black folks are leav­ing for­mer notions of ​"black­ness" behind. Wom­ack is frus­trat­ed by views like Carter's, which she says give unnec­es­sary cre­dence to old and dys­func­tion­al par­a­digms. (Although she does share some of his scorn for the gen­er­a­tional arro­gance of those black baby boomers, who were the first gen­er­a­tion to take advan­tage of racial open­ings made pos­si­ble by the civ­il rights revolution.)
Wom­ack argues that black peo­ple are mak­ing extra­or­di­nary strides and accom­plish­ing goals their par­ents would nev­er have imag­ined – a view in direct col­li­sion with the crimped vision that nour­ish­es flash mob mentalities.
The graph­ic real­i­ty is that both con­di­tions exist in the African-Amer­i­can com­mu­ni­ties of 2011. The sta­tis­tics that tell of his­tor­i­cal­ly high lev­els of edu­ca­tion, of col­lege atten­dance dou­bling over the last 25 years are real, as are those detail­ing huge increas­es in the prison inmate pop­u­la­tion. A Dick­en­sian divi­sion into best of times, worst of times, applies per­fect­ly to the black com­mu­ni­ty cir­ca 2011 – albeit, the Great Reces­sion is steadi­ly erod­ing his­toric successes.
"I'm hear­ing a lot more dis­sat­is­fac­tion about the wors­en­ing con­di­tions and a lot more unpro­duc­tive anger at the lack of progress," says Mark Allen, the South Street Jour­nal edi­tor. There are clear strate­gies avail­able that ​"could lift us out of our chron­ic state of depen­den­cy," he says, not­ing the eco­nom­i­cal­ly self-reliant Black Wall Streets (or con­cen­trat­ed retail cen­ters) that once exist­ed in many areas of the Unit­ed States, includ­ing Chica­go. ​"But," he says, ​"our mid­dle-class, intel­lec­tu­al elite would rather hold a sym­po­sium to dis­cuss it." Mean­while, he warns, a social vol­cano is smol­der­ing below the surface.
"The Oth­er Chica­go" is sup­port­ed by the Local Report­ing Ini­tia­tive of Com­mu­ni­ty News Mat­ters, under­writ­ten by The Chica­go Com­mu­ni­ty Trust with help from the McCormick, MacArthur, Knight and Driehaus Foun­da­tions, and admin­is­tered by The Com­mu­ni­ty Media Work­shop and The Chica­go Reporter.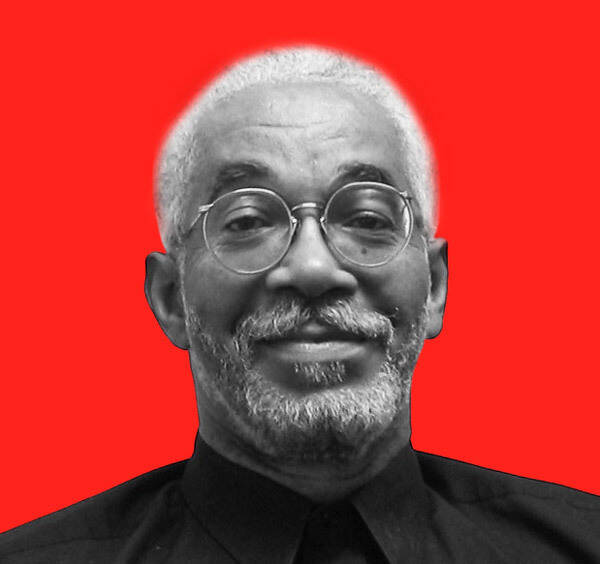 Sal­im Muwakkil
is a senior edi­tor of
In These Times
, where he has worked since
1983
. He is the host of The
Sal­im Muwakkil
show on WVON, Chicago's his­toric black radio sta­tion, and he wrote the text for the book
HAROLD: Pho­tographs from the Harold Wash­ing­ton Years
.