The over­whelm­ing absence of Black men has always been one of the most dis­tress­ing facts about life in America's pub­lic hous­ing devel­op­ments. In Chica­go, for exam­ple, black women are the vast major­i­ty of lease hold­ers in the Chica­go Hous­ing Author­i­ty; men are like ghosts in the projects.
As we limp into the 21st century, a gender gap is rending the fabric of the entire African-American community.
Besieged by pover­ty, dis­ease, vio­lence and mass incar­cer­a­tion, African-Amer­i­can men are con­spic­u­ous­ly miss­ing in action. At one time, this gen­der imbal­ance afflict­ed most­ly low­er-income neigh­bor­hoods. But as we limp into the 21st cen­tu­ry, that gen­der gap is rend­ing the fab­ric of the entire African-Amer­i­can community.
"Where have all the Black men gone?" asked the head­line on a sto­ry by Jonathan Tilove for The Star Ledger in Newark, N.J. The arti­cle exam­ined the New Jer­sey city of East Orange, where there are 37 per­cent more adult women than men. Tilove wrote that most of the miss­ing men are dead, and many oth­ers are locked up or in the military.
"Worst yet," he wrote, ​"the gen­der imbal­ance in East Orange is not some grotesque anom­aly. It's a vivid snap­shot of a very trou­bling real­i­ty in black Amer­i­ca." Tilove not­ed that nation­wide adult black women out­num­ber black men by 2 mil­lion. With near­ly anoth­er mil­lion black men in prison or the mil­i­tary, the real­i­ty in most black com­mu­ni­ties across the coun­try is an even greater imbal­ance – a gap of 2.8 mil­lion, or 26 per­cent, accord­ing to Cen­sus Bureau fig­ures for 2002. The com­pa­ra­ble dis­par­i­ty for whites was 8 percent.
In some cities the gap is even high­er. There are more than 30 per­cent more black women than men in Bal­ti­more, New Orleans, Chica­go and Cleve­land. In New York City the num­ber is 36 per­cent and in Philadel­phia, 37 per­cent. As the black pop­u­la­tion ages, the gap widens. ​"By the time peo­ple reach their 60s in East Orange, there are 47 per­cent more black women than men," Tilove wrote.
This grow­ing gen­der gap has enor­mous­ly neg­a­tive impli­ca­tions for the future of black Amer­i­ca. And there are nuances in the sta­tis­tics that make the prog­no­sis even bleak­er. For exam­ple, among well-edu­cat­ed, pro­fes­sion­al black women – a group that is grow­ing rapid­ly – the gap is a chasm. Sure­ly, that progress for black women is good news that shouldn't be over­looked. How­ev­er, as black women advance, black men are falling even fur­ther behind.
In fact, the more suc­cess­ful a black woman becomes, the more like­ly she will end up alone, Wal­ter Far­rell, a Uni­ver­si­ty of North Car­oli­na pro­fes­sor, said in a March 2002 Wash­ing­ton Month­ly arti­cle. As a result, pro­fes­sion­al black women are hav­ing few­er chil­dren, mean­ing that a grow­ing per­cent­age of black chil­dren are being born into less edu­cat­ed, less afflu­ent families.
The recent edi­tion of the Jour­nal of Blacks in High­er Edu­ca­tion warns that ​"a large and grow­ing gen­der gap in African-Amer­i­can high­er edu­ca­tion has become a trou­ble­some trend cast­ing a shad­ow on over­all black edu­ca­tion progress." The Jour­nal reports that in 2001, there were 1,095,000 black women enrolled in insti­tu­tions of high­er edu­ca­tion and only 604,000 black men. The gap, which is even wider at pro­fes­sion­al schools, has increased since 2001.
It's also impor­tant to note that despite unprece­dent­ed gains, black women are the fastest grow­ing group of inmates in the nation's pris­ons. And they still bear the brunt of urban pover­ty as sin­gle par­ents in the com­mer­cial waste­lands that too often are their neighborhoods.
Unless we make some dra­mat­ic changes in the way our soci­ety tracks black men, all of these con­di­tions will wors­en, with increas­ing­ly night­mar­ish con­se­quences. The pri­ma­ry cul­prit is the track­ing of black men into a crim­i­nal jus­tice sys­tem that a grow­ing num­ber of crit­ics have dubbed the ​"prison-indus­tri­al com­plex." Many are there because of the so-called war on drugs and its accom­pa­ny­ing manda­to­ry min­i­mum sentences.
The track­ing process begins in ele­men­tary school, where African-Amer­i­can males rou­tine­ly are assumed to be aca­d­e­m­i­cal­ly defi­cient and then demo­nized for their angry reac­tions to those biased assump­tions. Resent­ful of a sys­tem that blithe­ly dis­miss­es their poten­tial, many black boys even­tu­al­ly become alien­at­ed from scholas­tic activ­i­ty. A recent study found that only 38 per­cent of Chicago's black males have grad­u­at­ed from high school since 1995.
These une­d­u­cat­ed youth are the raw mate­r­i­al of the prison-indus­tri­al com­plex. Lack­ing mar­ketable skills, they flock to the ruth­less under­ground econ­o­my of drug com­merce where they are eas­i­ly siphoned into the ​"injus­tice" sys­tem – vic­tims of the drug war. Some also become vic­tims of lethal gun vio­lence – homi­cide remains the lead­ing cause of death for young black men.
Unless we stren­u­ous­ly inter­vene to bet­ter the prospects of African-Amer­i­can men, who inci­den­tal­ly com­prise about one-eighth of the earth's entire pop­u­la­tion of prison inmates, we may just be accom­plices to a process of geno­cide in our own country.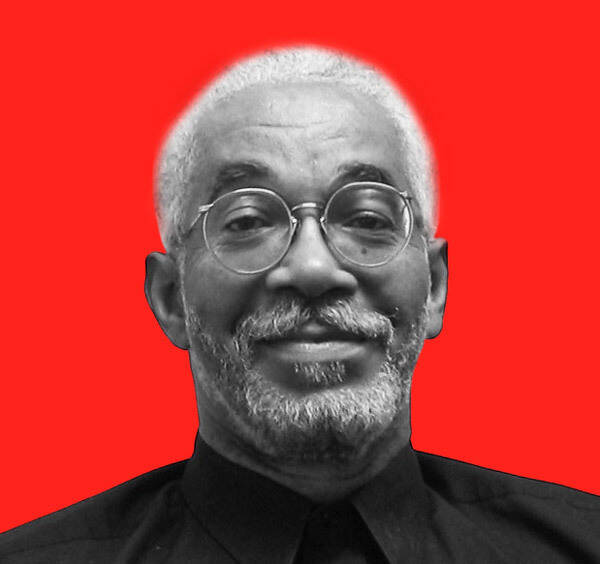 Sal­im Muwakkil
is a senior edi­tor of
In These Times
, where he has worked since
1983
. He is the host of The
Sal­im Muwakkil
show on WVON, Chicago's his­toric black radio sta­tion, and he wrote the text for the book
HAROLD: Pho­tographs from the Harold Wash­ing­ton Years
.