Blood on the Tracks
Railway whistleblowers get some federal protection at last.
The 19th-cen­tu­ry rail­road boom enabled not only the set­tling of the Amer­i­can West, the indus­tri­al rev­o­lu­tion and the growth of Amer­i­can cities, but also the cre­ation of a new class of cor­po­rate own­ers. The rail­road mag­nates of the 19th and ear­ly 20th cen­turies amassed such wealth and wield­ed such polit­i­cal clout that they seemed almost omnipo­tent. The 1886 U.S. Supreme Court case San­ta Clara Coun­ty vs. South­ern Pacif­ic Rail­road Com­pa­ny is known as the first sig­nif­i­cant rul­ing to grant cor­po­ra­tions the same con­sti­tu­tion­al equal rights pro­tec­tions as human beings.
'Every time they fire Joe Blow who got hurt getting off an engine, people think, "Oh my god if I ever get hurt I better just limp home, lick my wounds, go to a hospital, just don't report it." '
In many ways, that sense of over­whelm­ing cor­po­rate pow­er has endured to the present, at least in major rail­road com­pa­nies' rela­tions with their employ­ees. Rail­road work­ers and their attor­neys say — and fed­er­al courts and gov­ern­ment reg­u­la­tors have agreed — that for decades there has been an endem­ic prob­lem of retal­i­a­tion by rail­road com­pa­nies against employ­ees who are injured on the job or who speak out about safe­ty haz­ards. Often the two issues go togeth­er: Injury inves­ti­ga­tions bring safe­ty haz­ards to light.
His­tor­i­cal­ly, the rail­road indus­try had ​"a para­mil­i­tary men­tal­i­ty," says Char­lie Goetsch, an attor­ney who spe­cial­izes in rep­re­sent­ing rail­road work­ers. ​"In the army, if you refuse to obey an order, you're shot or court-mar­tialed. You do what I say or you're fired or I make your life mis­er­able. The work­ers had no pow­er, no recourse to stand up against that. Rail­road unions have been a pow­er­ful force, but they have had no abil­i­ty to strike back when rail man­age­ment retal­i­at­ed against an indi­vid­ual employ­ee for hav­ing the gall to report a safe­ty haz­ard or a result­ing injury. That con­tin­ued on into the 21st century."
But the indus­try may be in the ear­ly stages of a sea change, thanks to 2007 leg­is­la­tion pro­tect­ing rail­road work­ers that has been strong­ly backed by fed­er­al court rul­ings this year and com­ple­ment­ed by pol­i­cy changes and vol­un­tary agree­ments involv­ing the Occu­pa­tion­al Safe­ty and Health Admin­is­tra­tion (OSHA).
Blam­ing the victim
Rail­road work­ers and attor­neys say the rail­road indus­try pro­vides a prime exam­ple of a trend that has become promi­nent across mul­ti­ple indus­tries, from man­u­fac­tur­ing to pack­age deliv­ery. That is the con­cept of ​"behav­ior-based safe­ty," where­in all acci­dents and injuries are assumed to be avoid­able, and thus the fault of the work­er. This approach is self-serv­ing for employ­ers in a num­ber of ways. If the work­er is the­o­ret­i­cal­ly to blame, it is eas­i­er (though not nec­es­sar­i­ly legal) for the com­pa­ny to refuse to grant work­ers' com­pen­sa­tion or oth­er ben­e­fits. And the sup­posed mis­con­duct on the worker's part can also be used as jus­ti­fi­ca­tion for fir­ing, so that employ­ers don't have to deal with injured workers.
Ron Kaminkow, gen­er­al sec­re­tary of the group Rail­road Work­ers Unit­ed (RWU), which includes mem­bers of sev­er­al rail­road unions, explains: ​"If I fell off a loco­mo­tive, it's in the inter­est of the rail car­ri­er to show I was care­less, or on drugs or alco­hol. So when it goes to court, I have to prove that the car­ri­er had cre­at­ed an unsafe work­place, and the car­ri­er wants to prove, ​'No, we're not liable — this work­er didn't fol­low these rules.' We have a mil­lion rules for every­thing," so it's easy to find minor vio­la­tions, says Kaminkow.
This approach cre­ates a cli­mate where work­ers are far less like­ly to report injuries since they sus­pect they will be blamed, dis­ci­plined or fired. That serves employ­ers, who are man­dat­ed to pass on injury reports to the Fed­er­al Rail­road Admin­is­tra­tion (FRA) — the U.S. agency that enforces rail safety.
​"They want those num­bers to be low," says Kaminkow. "[So] in effect they are intim­i­dat­ing the rest of the work­force. Every time they fire Joe Blow who got hurt get­ting off an engine, peo­ple think, ​'Oh my god if I ever get hurt I bet­ter just limp home, lick my wounds, go to a hos­pi­tal, just don't report it.' "
Kaminkow's depic­tion is borne out by a 2007 report by the U.S. House Com­mit­tee on Trans­porta­tion and Infra­struc­ture, which not­ed, ​"The under­re­port­ing of rail­road employ­ee injuries has long been a par­tic­u­lar problem."
The report also cit­ed a 2005 Trans­porta­tion Depart­ment Inspec­tor General's find­ing that the FRA inves­ti­gat­ed less than two-tenths of 1 per­cent of report­ed acci­dents and inci­dents. ​"It's absurd," says a West Coast rail yard work­er who was fired over what he says were trumped-up charges after report­ing a safe­ty haz­ard. Since his case is pend­ing, he didn't want his name used.
​"Are all acci­dents pre­ventable?" he asks. ​"Look it up in the dic­tio­nary, pal! That's nuts. Human beings will be involved in acci­dents, espe­cial­ly in an indus­try as dan­ger­ous as railroads."
Seat­tle-based attor­ney George Thorn­ton fre­quent­ly rep­re­sents rail­road work­ers. He says the com­pa­nies are espe­cial­ly like­ly to fire or dis­ci­pline ​"peo­ple who are vocal about safe­ty com­plaints, who won't just go along and get along." Instead of blam­ing work­ers for their injuries, he says, com­pa­nies should actu­al­ly spend mon­ey to address safe­ty prob­lems that lead to accidents.
The Asso­ci­a­tion of Amer­i­can Rail­roads, an indus­try group, did not respond to inter­view requests for this sto­ry. An OSHA spokesper­son did not respond to ques­tions or pro­vide request­ed sta­tis­tics on trends in rail­road work­place injuries and whistle­blow­er complaints.
Wit­ness protection
The case of New Jer­sey rail­road work­er Antho­ny Arau­jo exhibits both the sys­temic prob­lems with the indus­try and the hope offered by Con­gres­sion­al amend­ments made to the Fed­er­al Rail­road Safe­ty Act (FRSA) in 2007.
On Feb­ru­ary 25, 2008, Arau­jo was work­ing as a con­duc­tor and flag­man on a com­muter rail track when he saw some­thing that would change his life. A con­struc­tion work­er was fatal­ly elec­tro­cut­ed: ​"a human being in flames, burn­ing to his death," as Arau­jo describes it today. Arau­jo went to a coun­selor employed by the rail­road com­pa­ny, he said, and was referred to a trau­ma spe­cial­ist who found he was suf­fer­ing post-trau­mat­ic stress symp­toms and would need time off from work.
After receiv­ing the specialist's report, New Jer­sey Tran­sit Rail Oper­a­tions charged Arau­jo with vio­lat­ing com­pa­ny elec­tri­cal rules, accord­ing to Arau­jo, and to doc­u­ments from OSHA and the fed­er­al court pro­ceed­ings that result­ed. (A spokesper­son for New Jer­sey Tran­sit declined to com­ment for this story.)
The com­pa­ny ceased pay­ing Araujo's wages, and he sub­se­quent­ly fell into debt, los­ing his car and his home to fore­clo­sure and hav­ing his cred­it ruined. And more impor­tant­ly, Arau­jo said, ​"I lost my job, my respect, my relationships."
Arau­jo felt — and OSHA agreed — that he was blamed and pun­ished for his own injury. He also sees him­self as a whistle­blow­er, since in the inves­ti­ga­tion of the con­struc­tion worker's death he described what he saw as safe­ty haz­ards and prob­lems with com­pa­ny process.
Arau­jo filed a com­plaint against New Jer­sey Tran­sit with OSHA's whistle­blow­er pro­tec­tion office, say­ing that he had not been inves­ti­gat­ed or charged with a rules vio­la­tion until after report­ing his own work-relat­ed injury. OSHA ruled in Araujo's favor and grant­ed him more than half a mil­lion dol­lars, includ­ing attor­neys' fees and lost wages for the year he was out of work. He now works for New Jer­sey Tran­sit again.
New Jer­sey Tran­sit appealed OSHA's deci­sion. But Arau­jo had addi­tion­al recourse, thanks to the 2007 FRSA amendments.
That leg­is­la­tion expands pro­tec­tions for rail­road work­ers under the 1926 Rail­way Labor Act and grants the gov­ern­ment much greater pow­er to inter­vene in rail­road whistle­blow­er cas­es. Indi­vid­ual work­ers like Arau­jo are now allowed to bring law­suits in fed­er­al court if they have not got­ten results through the admin­is­tra­tive process.
Since the 2007 FRSA, whistle­blow­er com­plaints filed under the act have risen steadi­ly, from 45 in 2008 to 353 in 2012. The num­ber of set­tle­ments has accord­ing­ly gone up, although the great major­i­ty of claims (more than 80 per­cent in 2012) are either dis­missed by the agency or with­drawn by the employee.
The 2007 FRSA also cre­at­ed oth­er new pro­tec­tions for work­ers, includ­ing an explic­it demand that rail­road com­pa­nies ​"may not dis­charge, demote, sus­pend, rep­ri­mand, or in any oth­er way dis­crim­i­nate against an employ­ee" for pro­tect­ed activ­i­ties, includ­ing report­ing safe­ty haz­ards or a work­place injury or ill­ness. The 2007 FRSA allows OSHA and fed­er­al courts to award work­ers com­pen­sato­ry dam­ages, lost wages, job rein­state­ment, attor­neys' fees and puni­tive dam­ages of up to $250,000 for violations.
So Arau­jo appealed to fed­er­al court and, this Feb­ru­ary, received a rul­ing that legal advo­cates see as clar­i­fy­ing and strength­en­ing the 2007 FRSA. The court cit­ed the long his­to­ry of retal­i­a­tion in the rail­road indus­try: ​"The leg­isla­tive his­to­ry shows that Con­gress was con­cerned that some rail­road super­vi­sors intim­i­dat­ed employ­ees from report­ing injuries to the FRA, in part, because their com­pen­sa­tion depend­ed on low num­bers of FRA reportable injuries with­in their super­vi­so­ry area."
Not­ing that peo­ple in Araujo's posi­tion were nev­er dis­ci­plined for the infrac­tion of which he was accused, the appeals court over­turned the low­er court's ver­dict that the company's actions against Arau­jo were not retal­ia­to­ry. But the high­er court didn't decide explic­it­ly in Araujo's favor, instead kick­ing the case back to fed­er­al dis­trict court.
How­ev­er, since the appeals court empha­sized Congress's intent in strength­en­ing rail­road work­er pro­tec­tions with the 2007 FRSA amend­ments, it was seen as an impor­tant vic­to­ry for rail­road workers.
Araujo's attor­ney, Goetsch, wrote on his blog: ​"All rail­road employ­ees should take heart know­ing that Con­gress and now the fed­er­al courts have declared that the FRSA must be lib­er­al­ly inter­pret­ed and applied so as to ful­ly pro­tect all employ­ees who report injuries."
The fed­er­al gov­ern­ment had already sent sig­nals that OSHA was tak­ing the law seri­ous­ly. In July 2012, the Fed­er­al Rail­road Admin­is­tra­tion and the U.S. Depart­ment of Trans­porta­tion signed a mem­o­ran­dum of agree­ment with OSHA elab­o­rat­ing on how the law would be enforced. The agree­ment laid the ground­work for increased coop­er­a­tion between the rail admin­is­tra­tion and OSHA, which rail­road work­ers think will mean more pro-active enforce­ment of the FRSA.
Mean­while, in Jan­u­ary OSHA announced that BNSF, the rail­road major­i­ty-owned by War­ren Buf­fett, had signed a vol­un­tary agree­ment regard­ing alleged retal­i­a­tion against work­ers injured on the job. The agree­ment includ­ed set­tle­ment offers (of undis­closed amounts) to 36 work­ers with pend­ing whistle­blow­er claims and the revi­sion of BNSF poli­cies regard­ing injuries and whistle­blow­er complaints.
In a state­ment pro­vid­ed by BNSF, Mark Schulze, vice pres­i­dent for safe­ty, train­ing and oper­a­tions sup­port, said: ​"We are pleased to have vol­un­tar­i­ly worked with OSHA in a coop­er­a­tive and con­struc­tive man­ner to have clar­i­fied issues and look for­ward to con­tin­u­ing to work with our employ­ees and the appro­pri­ate safe­ty reg­u­la­tors to achieve our goal of a work­place free of acci­dents and injuries.
​"These poli­cies will con­tin­ue to be valu­able tools to hold employ­ees account­able for rules com­pli­ance, focused on reduc­ing expo­sure and elim­i­nat­ing at-risk behaviors."
End­less appeals
Despite the 2007 FRSA and oth­er pos­i­tive devel­op­ments, rail­road work­ers and attor­neys say there are still obsta­cles to work­ers feel­ing safe from retal­i­a­tion when they report injuries or safe­ty haz­ards. For one thing, a work­er has only 180 days (six months) from the inci­dent to file a com­plaint with OSHA's whistle­blow­er office. Some work­ers and attor­neys say this time peri­od is too short, since it often takes longer for work­ers to real­ize that they have legal recourse.
Rail­road com­pa­nies also have a right to appeal OSHA deci­sions to a fed­er­al admin­is­tra­tive law judge. Attor­neys and work­ers say major rail­road com­pa­nies make it a prac­tice to do so. ​"The [2007] law is good and the Depart­ment of Labor is start­ing to do some­thing about it," said Thorn­ton. ​"But the com­pa­nies are engag­ing in scorched-earth lit­i­ga­tion tac­tics — they refuse to pay any­thing, delay as much as pos­si­ble, appeal every­thing, they fight every step of the way."
​"The rail­roads starve peo­ple out — there is an arbi­tra­tion sys­tem to go through, but it works in such a slow way that no work­er in a nor­mal sit­u­a­tion can afford to wait until the whole thing is over," said the West Coast rail­road work­er who didn't want his name used.
Steve Desavouret, a Chica­go-area rail­road work­er fired by Cana­di­an Nation­al Rail­way Com­pa­ny in rela­tion to an inci­dent involv­ing a work­place injury, feels like the rail­road ​"tried to take my life away" by appeal­ing an OSHA rul­ing that he should get his job back.
​"I've had some Team­ster union activists sit­ting with their mouths open at some of the things rail boss­es do," he says, ​"things that UPS" — which has been tar­get­ed by a nation­al Team­sters cam­paign around alleged blame-the-work­er poli­cies — ​"would not dare try to pull off."
Pub­lic outrage
Since the 2007 FRSA was passed, increas­ing num­bers of rail­road safe­ty cas­es have begun to reach the fed­er­al courts. Attor­ney Goetsch says that jurors in these cas­es are often aghast at the rail­road industry's practices.
​"With­in the indus­try this is a giv­en, it's the way it's always been," said Goetsch. ​"But peo­ple out­side the rail­road indus­try — the pub­lic — come in off the street, sit down in a jury, start learn­ing about the rail­road cul­ture of retal­i­a­tion and ignor­ing their own safe­ty stan­dards, and they become out­raged. They don't under­stand how any employ­er could fire some­one for report­ing an injury that results from a haz­ardous con­di­tion. Mem­bers of the pub­lic get that imme­di­ate­ly, because it seems so bizarre and so wrong."
Andrew Barati worked as a track­man for Metro-North, a New York/​Connecticut com­muter rail, when in April 2008 his left big toe was crushed as he low­ered the load from a jack. The com­pa­ny dis­ci­plined and then fired him, say­ing the acci­dent was his fault. Barati took his case to fed­er­al court and in March 2012 a jury decid­ed that neg­li­gence by the com­pa­ny was in part respon­si­ble for Barati's injury. The jury award­ed him $1 mil­lion in puni­tive dam­ages for his retal­ia­to­ry fir­ing — more than the amount actu­al­ly allowed under the FRSA. (A spokesper­son for Metro-North declined to comment.)
Goetsch said that the jury's out­sized award was an exam­ple of just how out­raged many reg­u­lar Amer­i­cans are when they get a win­dow into the inner work­ings of the rail­road industry.
Many Amer­i­cans see rail­road safe­ty — and by exten­sion, labor issues — as affect­ing the larg­er soci­ety, too, since rail acci­dents and spills can be dev­as­tat­ing for large num­bers of people.
Goetsch hopes that grow­ing pub­lic aware­ness will con­tribute to the will­ing­ness of fed­er­al offi­cials to stand up for rail­road work­ers, of Con­gress to sup­port leg­isla­tive pro­tec­tions and of work­ers them­selves to come forward.
​"I like to think of it as a bat­tle­ship," said Goetsch. ​"A bat­tle­ship doesn't turn on a dime. We're in the mid­dle-ear­ly stages of tak­ing the wheel and turn­ing it and hold­ing it down. The rail­roads are start­ing to change course, the bat­tle­ship is start­ing to move, but it's not there yet by any stretch."
Arau­jo knows that he still has a long road ahead.
​"Even if I have a jury tri­al next year, it could still be 10 years before I have a final res­o­lu­tion," Arau­jo said. ​"A lot of peo­ple see what hap­pened to me and think, ​'I don't want to go through that.' But I'm proud to be stand­ing up. It's not about me. It's about chang­ing this cul­ture of retal­i­a­tion … so we can sur­vive, stand up, make a dif­fer­ence, so it's not just busi­ness as usu­al anymore."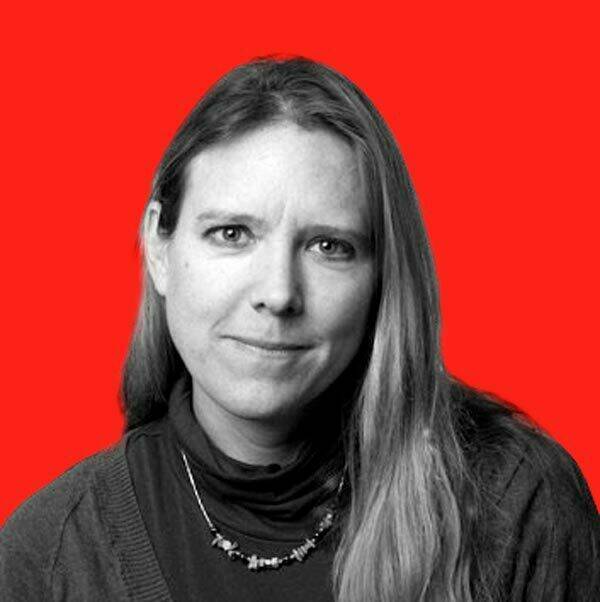 Kari Lyder­sen
is a Chica­go-based reporter, author and jour­nal­ism instruc­tor, lead­ing the Social Jus­tice
&
amp; Inves­tiga­tive spe­cial­iza­tion in the grad­u­ate pro­gram at North­west­ern Uni­ver­si­ty. She is the author of May­or
1
%: Rahm Emanuel and the Rise of Chicago's
99
%.