We Got a Blue Wave, But We Can Win So Much More—If We Mobilize Now
This fight is for civilization's survival—one that will require the mobilization not seen since the civil rights movement.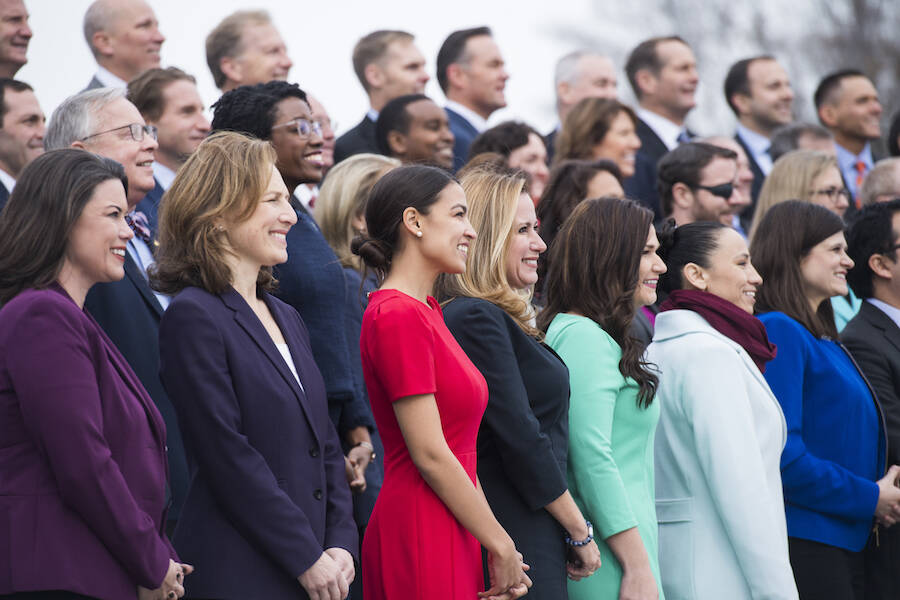 Two years of Trump's com­plete con­trol of Con­gress are com­ing to an end. Across the coun­try, pro­gres­sive con­stituen­cies mobi­lized against Trump and turned out against Trump­ist can­di­dates. The result: a Demo­c­ra­t­ic-con­trolled House, a net gain of at least sev­en Demo­c­ra­t­ic gov­er­nors and more than 300 Demo­c­ra­t­ic pick­ups in state leg­is­la­tures. Out­go­ing Speak­er Paul Ryan is slink­ing back to Janesville, Wis., to spend more time with the nov­els of Ayn Rand. May he live out his days in well-deserved obscurity.
Accord­ing to exit polls, among those who said this was their first midterm vot­ing, 62 per­cent vot­ed Demo­c­ra­t­ic and 36 per­cent vot­ed Repub­li­can. Most sig­nif­i­cant­ly, in 2019, mil­len­ni­als will sur­pass boomers as the largest bloc of eli­gi­ble vot­ers — and accord­ing to the exit polls, 67 per­cent of mil­len­ni­als (age 18 to 29) gave their votes to Democ­rats. Giv­en that par­ty iden­ti­fi­ca­tion forms ear­ly in life, the GOP is dying.
The death throes are ugly and the mori­bund crea­ture is still dan­ger­ous. At the state lev­el, under the pre­tense of fight­ing the red her­ring of vot­er fraud, Repub­li­can leg­is­la­tors and state offi­cials have made every effort to sup­press the Black vote, includ­ing remov­ing vot­ers from the rolls under the flim­si­est pre­texts. And, as we see in the trav­es­ty that was the Geor­gia governor's race, their scheme has been successful.
From the White House to coun­ty gov­ern­ment, elect­ed GOP offi­cials, bereft of pop­u­lar ideas, have also tried to gin up their base by sow­ing fear and reap­ing hate. As we went to press, thou­sands of troops wait­ed for a phan­tom inva­sion at the bor­der, props in Trump's the­ater of racism and xenophobia.
As pro­gres­sives fight the good fight, they must simul­ta­ne­ous­ly work to pres­sure Demo­c­ra­t­ic lead­ers and lis­ten to the young left activists who have ener­gized the par­ty, who see cli­mate change as an exis­ten­tial threat to their future. It is an issue for which cen­trist pol­i­tics clear­ly have no place.
Just one week after the elec­tion, rep­re­sen­ta­tives-elect Alexan­dria Oca­sio-Cortez and Rashi­da Tlaib joined pro­test­ers demand­ing that House Democ­rats adopt an ambi­tious cli­mate jus­tice agen­da; Nan­cy Pelosi respond­ed by vow­ing to rein­state a House select com­mit­tee on cli­mate change.
Oca­sio-Cortez has warned there is a van­ish­ing­ly brief win­dow to mit­i­gate ​"cat­a­clysmic cli­mate dis­as­ter." In 2020, Democ­rats will need to orga­nize and hold the House, take the Sen­ate and elect a new pres­i­dent, not to men­tion rad­i­cal­ly and demo­c­ra­t­i­cal­ly reor­ga­nize indus­tri­al soci­ety. It is not hyper­bole to say this fight is for civilization's sur­vival — one that will require the lead­er­ship of the Left and the mobi­liza­tion of pop­u­lar sup­port on a scale we have not seen since the civ­il rights movement.
In These Times will glad­ly join the strug­gle. But in 2019, as always, we are depend­ing on the sup­port of read­ers like you to pro­vide finan­cial back­ing so we can cov­er the resur­gent pro­gres­sive move­ment and the crit­i­cal com­ing elec­tion cycle.
In These Times was cre­at­ed for these times. A pro­gres­sive resur­gence offers the oppor­tu­ni­ty for pro­found reform, fueled in part by young peo­ple who have put demo­c­ra­t­ic social­ism on the agen­da to an extent not seen in more than 100 years.
We have a vital role to play in artic­u­lat­ing a vision and advanc­ing an agen­da that breaks the silence and pro­vides ​"lib­er­ty and jus­tice for all." But to do what needs to be done tomor­row, we require your finan­cial sup­port today.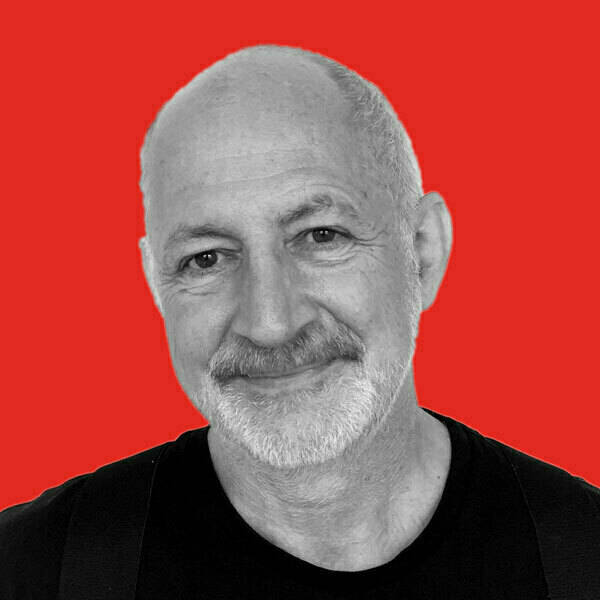 Joel Blei­fuss, a for­mer direc­tor of the Peace Stud­ies Pro­gram at the Uni­ver­si­ty of Mis­souri-Colum­bia, is the edi­tor & pub­lish­er of In These Times, where he has worked since Octo­ber 1986.