Four New Books for the Biosphere
Venture into the woods this autumn with books from Raj Patel and Jason W. Moore, Nate Blakeslee, Ashley Dawson and Gleb Raygorodetsky.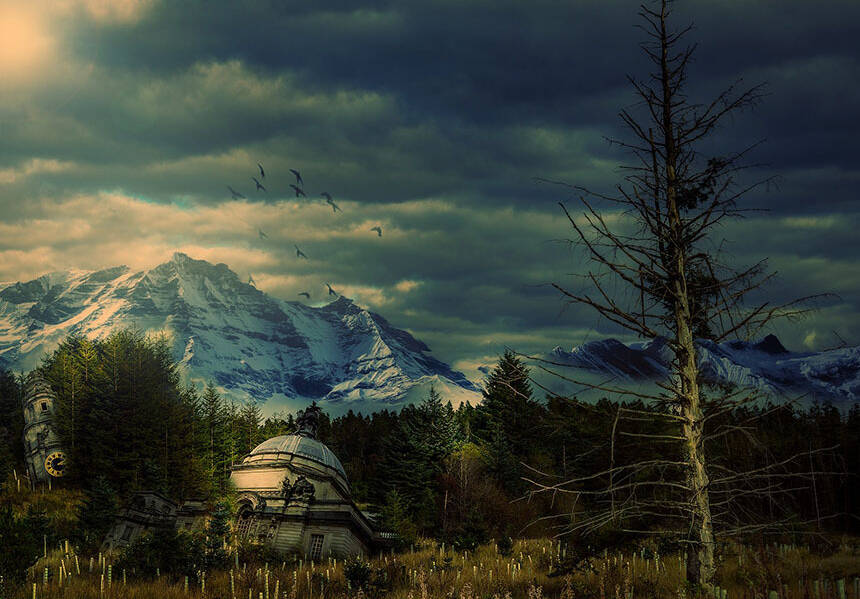 A His­to­ry of the World in Sev­en Cheap Things by Raj Patel and Jason W. Moore (Octo­ber 2017)
Like dead­ly sins and dwarves, the keys to under­stand­ing cap­i­tal­ism come in sev­ens. Eco-Marx­ists Raj Patel and Jason W. Moore use the cheap­en­ing of nature, mon­ey, work, care, food, ener­gy and lives to trace how cap­i­tal­ism has trans­formed human soci­ety and our eco­log­i­cal role. The end result: the mod­ern era, exem­pli­fied not in ​"the auto­mo­bile or the smart­phone but the Chick­en McNugget."
Amer­i­can Wolf by Nate Blakeslee (Octo­ber 2017)
O‑Six was an Amer­i­can wolf, raised on promis­es. In Nate Blakeslee's hands, this Yel­low­stone canine — named for the year she was born — is a cen­tral fig­ure in an inti­mate intra-wolf dra­ma for pow­er and ter­ri­to­ry. She's also a flash­point in an even more treach­er­ous turf war sweep­ing the West: the bat­tles among ranch­ers, hunters, envi­ron­men­tal­ists and wildlife over whom, if any­one, the land is ​"for."
Extreme Cities by Ash­ley Daw­son (Octo­ber 2017)
For Ash­ley Daw­son, ​"envi­ron­ment" evokes less the Ama­zon than jun­gles of the con­crete kind. The climb­ing human pop­u­la­tion in cities, plus their vul­ner­a­bil­i­ty to dis­as­ter, key role in glob­al cap­i­tal­ism and vibrant move­ments for jus­tice, make them the pri­ma­ry site of cli­mate strug­gle, Daw­son argues. In the wake of this season's hur­ri­canes, the bat­tle for sane cli­mate pol­i­cy has nev­er felt more pressing.
The Arch­i­pel­ago of Hope by Gleb Ray­gorodet­sky (Novem­ber 2017)
Tak­ing the read­er on a more remote tour, Gleb Ray­gorodet­sky explores how close depen­dence on the non­hu­man world has giv­en some Indige­nous com­mu­ni­ties keen insight into cli­mate impacts. He also draws on his expe­ri­ences liv­ing among Indige­nous peo­ples, from Ecuador to Fin­land to Myan­mar, to show what cen­turies of tra­di­tion may have to teach the mod­ern world.