Four New Books for the Biosphere
Venture into the woods this autumn with books from Raj Patel and Jason W. Moore, Nate Blakeslee, Ashley Dawson and Gleb Raygorodetsky.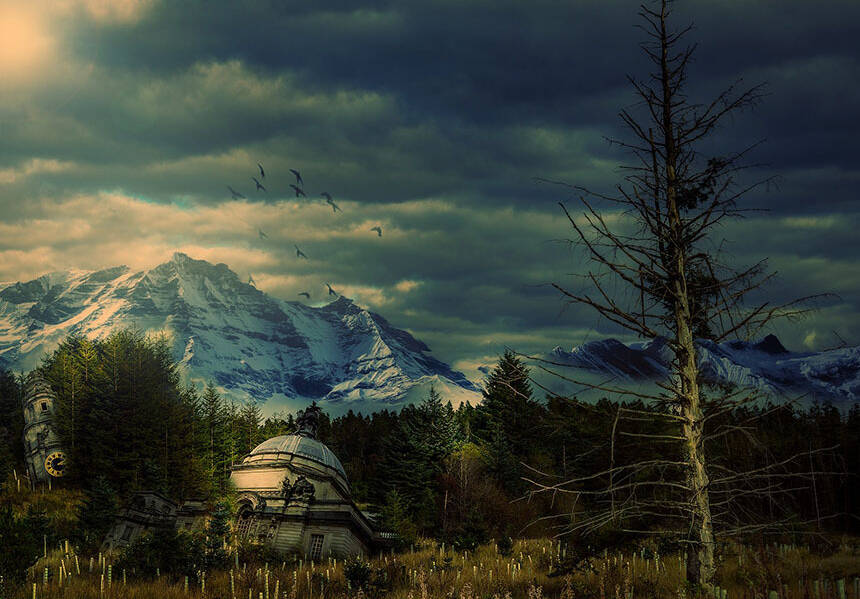 A History of the World in Seven Cheap Things by Raj Patel and Jason W. Moore (October 2017)
Like deadly sins and dwarves, the keys to understanding capitalism come in sevens. Eco-Marxists Raj Patel and Jason W. Moore use the cheapening of nature, money, work, care, food, energy and lives to trace how capitalism has transformed human society and our ecological role. The end result: the modern era, exemplified not in ​"the automobile or the smartphone but the Chicken McNugget."
American Wolf by Nate Blakeslee (October 2017)
O-Six was an American wolf, raised on promises. In Nate Blakeslee's hands, this Yellowstone canine — named for the year she was born — is a central figure in an intimate intra-wolf drama for power and territory. She's also a flashpoint in an even more treacherous turf war sweeping the West: the battles among ranchers, hunters, environmentalists and wildlife over whom, if anyone, the land is ​"for."
Extreme Cities by Ashley Dawson (October 2017)
For Ashley Dawson, ​"environment" evokes less the Amazon than jungles of the concrete kind. The climbing human population in cities, plus their vulnerability to disaster, key role in global capitalism and vibrant movements for justice, make them the primary site of climate struggle, Dawson argues. In the wake of this season's hurricanes, the battle for sane climate policy has never felt more pressing.
The Archipelago of Hope by Gleb Raygorodetsky (November 2017)
Taking the reader on a more remote tour, Gleb Raygorodetsky explores how close dependence on the nonhuman world has given some Indigenous communities keen insight into climate impacts. He also draws on his experiences living among Indigenous peoples, from Ecuador to Finland to Myanmar, to show what centuries of tradition may have to teach the modern world.