'Bravo!' Email Appears To Show Clinton's Friend Congratulating Her on Bombing of Libya
The newly released email from Anne-Marie Slaughter belies Clinton's attempts to distance herself from the military intervention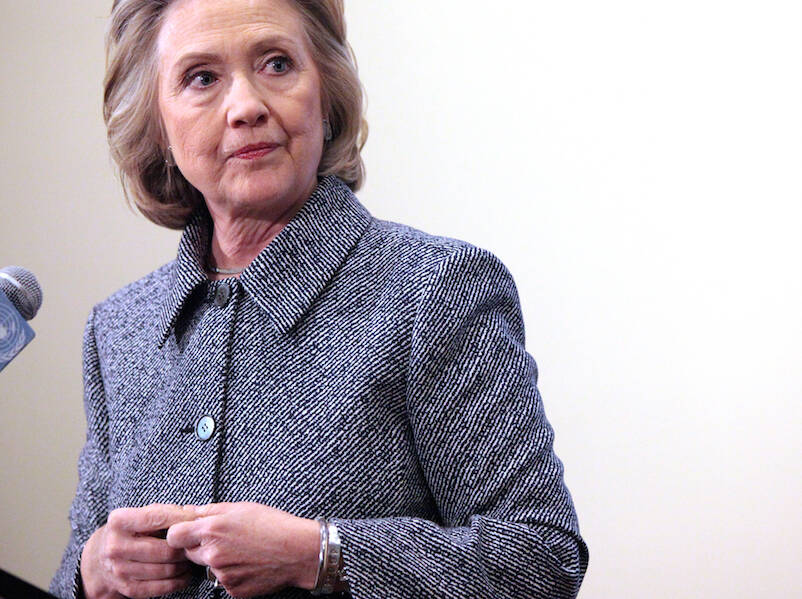 Hillary Clin­ton has spent much of her pres­i­den­tial cam­paign run­ning away from her respon­si­bil­i­ty for the Unit­ed States' dis­as­trous 2011 inter­ven­tion in Libya. The Feb­ru­ary 19 release of more emails from her pri­vate serv­er may make it hard­er for her to do so.
In an email with the subject "bravo!" sent on March 19, 2011—the day the United States and its allies began bombing Libya—Clinton confidant and former employee Anne-Marie Slaughter writes, "I cannot imagine how exhausted you must be after this week, but I have NEVER been prouder of having worked for you."
In an email with the sub­ject ​"bra­vo!" sent on March 19, 2011 — the day the Unit­ed States and its allies began bomb­ing Libya — Clin­ton con­fi­dant and for­mer employ­ee Anne-Marie Slaugh­ter appears to praise then-Sec­re­tary of State Clin­ton for con­vinc­ing a reluc­tant Pres­i­dent Oba­ma to take mil­i­tary action in Libya.
"I can­not imag­ine how exhaust­ed you must be after this week, but I have NEV­ER been proud­er of hav­ing worked for you," writes Slaugh­ter, who worked as an advi­sor to Clin­ton in the State Depart­ment from 2009 to Feb­ru­ary 3, 2011, and then remained a con­sul­tant to the pol­i­cy plan­ning bureau. ​"Turn­ing POTUS around on this is a major win for every­thing we have worked for." An ear­li­er email release, which I report­ed on pre­vi­ous­ly, showed that Slaugh­ter had spent Feb­ru­ary 2011 implor­ing Clin­ton to involve the Unit­ed States mil­i­tar­i­ly in Libya, insist­ing that it would ​"change the image of the Unit­ed States overnight."
"Keep your fin­gers crossed and pray for a soft land­ing for everyone's sake," Clin­ton replies.
Oth­er emails from ear­li­er releas­es indi­cate that peo­ple close to Clin­ton gave her cred­it for the Libyan inter­ven­tion. The day the UN Secu­ri­ty Coun­cil approved a no-fly zone in Libya, Clinton's unof­fi­cial advis­er Sid­ney Blu­men­thal sent her an email say­ing: ​"No-fly! Bra­va! You did it!"
In anoth­er email, then-Bloomberg View Exec­u­tive Edi­tor James Rubin, who pre­vi­ous­ly served as Bill Clinton's assis­tant sec­re­tary of state, tells Clin­ton: ​"I think your efforts to keep the world's focus on remov­ing Qaddafi and help­ing avoid a slaugh­ter there last year will be long remembered."
State Depart­ment staff even got an email from the for­mer pres­i­dent of the Amer­i­can Refugee Com­mit­tee Hugh Parmer ask­ing them to pass on his ​"con­grat­u­la­tions to Sec­re­tary Clin­ton for what was appar­ent­ly her key role in per­suad­ing the Admin­is­tra­tion to act to pro­tect the peo­ple of Libya."
Clinton's role in the Libya inter­ven­tion has come under the spot­light due to the increas­ing­ly scrap­py bat­tle for the Demo­c­ra­t­ic nom­i­na­tion, with Ver­mont Sen­a­tor Bernie Sanders using Libyan dic­ta­tor Muam­mar el-Qaddafi's ouster to ques­tion her judg­ment on for­eign pol­i­cy. For her part, Clin­ton has sought to play down her involve­ment in the deci­sion to go into Libya, even though at the time she clam­ored to gain cred­it for the operation.
Her role also bears scruti­ny as the sit­u­a­tion in present-day Libya con­tin­ues to dete­ri­o­rate. Far from a suc­cess­ful mod­el of mil­i­tary force, the removal of Qaddafi led to the trans­for­ma­tion of Libya into a law­less haven for ter­ror­ists, con­tribut­ing to the ongo­ing refugee cri­sis and threat­en­ing to lead to renewed West­ern inter­ven­tion in the coun­try. The Unit­ed States has launched two airstrikes against ISIS forces in Libya over the last three months, sent in ground forces as recent­ly as Jan­u­ary and has been press­ing for a coali­tion of Euro­pean coun­tries to act. Today it was revealed by Le Monde that French spe­cial forces have been oper­at­ing against ISIS in Libya for sev­er­al months.
As the West gets fur­ther and fur­ther entan­gled in the Libyan con­flict, the media ought to keep press­ing Clin­ton on whether her for­eign pol­i­cy cre­den­tials are tru­ly a sell­ing point, giv­en her appar­ent eager­ness for war.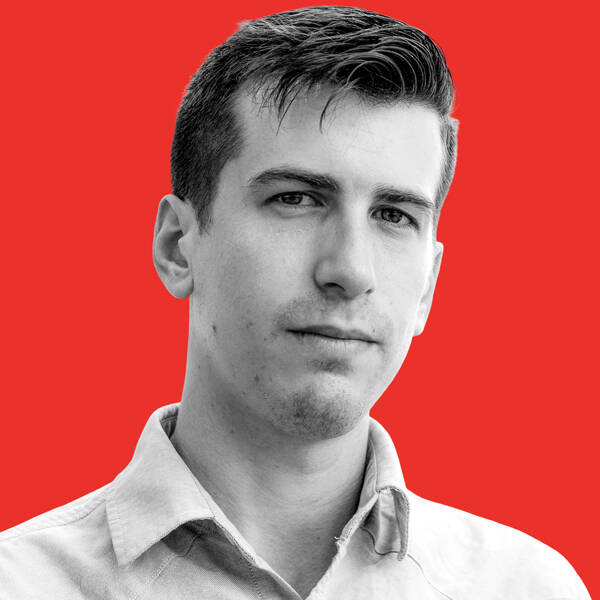 Branko Marcetic
is a staff writer at Jacobin mag­a­zine and a
2019
 – 
2020
Leonard C. Good­man Insti­tute for Inves­tiga­tive Report­ing fel­low. He is work­ing on a forth­com­ing book about Joe Biden.