BREAKING: House To Push Back Against Military Action in Iraq
Members of Congress want to send a clear message to Obama: They won't stand for another war.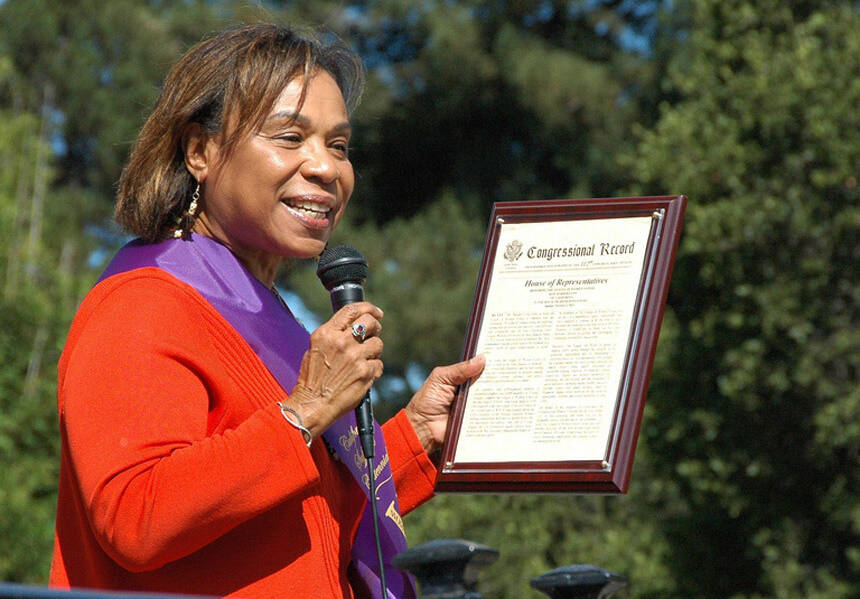 After a recent string of insur­gent attacks from the Islam­ic State in Iraq and Syr­ia (ISIS) in the north­ern part of Iraq, Pres­i­dent Oba­ma told Con­gress on Mon­day night that he will order 275 troops to the coun­try to pro­tect Amer­i­can per­son­nel and the U.S. embassy in Bagh­dad. Skep­tics wor­ry the deploy­ment could be the open­ing sal­vo of a much longer engage­ment. With talk of fur­ther U.S. mil­i­tary action in the air and the annu­al defense appro­pri­a­tions bill up for a vote this week, some mem­bers of Con­gress want to send a clear mes­sage to the admin­is­tra­tion: They won't stand for anoth­er war.
'I think the reality is that the administration is weighing what to do on this right now and a strong statement of opposition by Congress would be a factor in that calculus ... It would certainly make the president more hesitant to use military force.'
Rep. Bar­bara Lee (D‑Calif.), a long­time anti-war cham­pi­on on Capi­tol Hill, plans to offer two Iraq-relat­ed amend­ments to this year's appro­pri­a­tions bill, In These Times has learned. One would cut off future U.S. mil­i­tary spend­ing in Iraq; the oth­er would pro­hib­it the future deploy­ment of Amer­i­can com­bat troops to the coun­try (with­out get­ting in the way of the cur­rent secu­ri­ty mis­sion). The votes on the amend­ments will like­ly take place on Thursday.
The first amend­ment would pre­vent any funds from the upcom­ing defense appro­pri­a­tions bill from being spent under the pri­or autho­riza­tion of the 2002 Iraq War res­o­lu­tion (AUMF) — the bill that laid the ground­work for the Unit­ed States' inva­sion and near­ly decade-long occu­pa­tion. Anti-war crit­ics and legal experts have long wor­ried that open-end­ed piece of leg­is­la­tion gives the exec­u­tive a blank check to con­duct mil­i­tary oper­a­tions in Iraq with­out con­sult­ing Con­gress. Lee's mea­sure would nudge the pres­i­dent to seek Con­gres­sion­al approval for action beyond the lat­est deployment.
The amend­ment is far from per­fect — the Defense Department's fis­cal year 2015 doesn't start until Octo­ber 1, which means the pres­i­dent could, in the­o­ry, jus­ti­fy mil­i­tary oper­a­tions this sum­mer on the grounds of the 2002 AUMF if he real­ly want­ed to. (The White House says it sup­ports repeal­ing the AUMF, but that isn't a pri­or­i­ty and ​"the effect would be entire­ly sym­bol­ic.") But giv­en that House Repub­li­cans have blocked pre­vi­ous efforts to force a vote on repeal­ing the AUMF, Lee's amend­ment is arguably the next best option on the table.
Though Lee's oth­er amend­ment does­n't rule out air strikes from future Iraq actions, it, too, would send a clear mes­sage of Con­gres­sion­al oppo­si­tion to the White House.
Sup­port­ers of both mea­sures say the upcom­ing votes will serve as de fac­to ref­er­en­da on mil­i­tary inter­ven­tion in Iraq.
​"I think the real­i­ty is that the admin­is­tra­tion is weigh­ing what to do on this right now and a strong state­ment of oppo­si­tion by Con­gress would be a fac­tor in that cal­cu­lus," says Stephen Miles, coali­tion coor­di­na­tor for Win With­out War, which includes groups like MoveOn​.org, the NAACP, Green­peace and Vet­er­ans for Peace, and backs both amend­ments. ​"It would cer­tain­ly make the pres­i­dent more hes­i­tant to use mil­i­tary force."
The House is expect­ed to take up the defense appro­pri­a­tions bill on Wednes­day, and vote on most of the amend­ments on Thurs­day. Senior Hill staffers say they expect the votes to be close.
Since ISIS' offen­sive sparked talk of anoth­er U.S. inter­ven­tion last week, anti-war groups have rushed to express their oppo­si­tion. CRE­DO Action is cir­cu­lat­ing a peti­tion—"Mr. Pres­i­dent, don't bomb Iraq," it begins — that has earned more than 100,000 sig­na­tures. Mean­while, MoveOn's peti­tion, which calls on Pres­i­dent Oba­ma and Con­gress not to take ​"new mil­i­tary action in Iraq," has col­lect­ed over 70,000 signatures.
Beyond online activism, polls also point to a war-weary pub­lic: 74 per­cent of Amer­i­cans, accord­ing to a Pub­lic Pol­i­cy Polling study released Tues­day, are opposed to send­ing com­bat troops to Iraq. That opin­ion could prove key as the White House mulls its options. Late last sum­mer, grass­roots oppo­si­tion helped fuel a bipar­ti­san anti-war vot­ing block in Con­gress, which effec­tive­ly derailed the administration's plans to bomb Syria.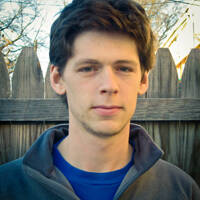 Cole Stan­gler
writes about labor and the envi­ron­ment. His report­ing has also appeared in The Nation, VICE, The New Repub­lic and Inter­na­tion­al Busi­ness Times. He lives in Paris, France. He can be reached at cole[at]inthesetimes.com. Fol­low him
@colestangler
.