Advocates Equip Worker Centers in Fight Against Sexual Violence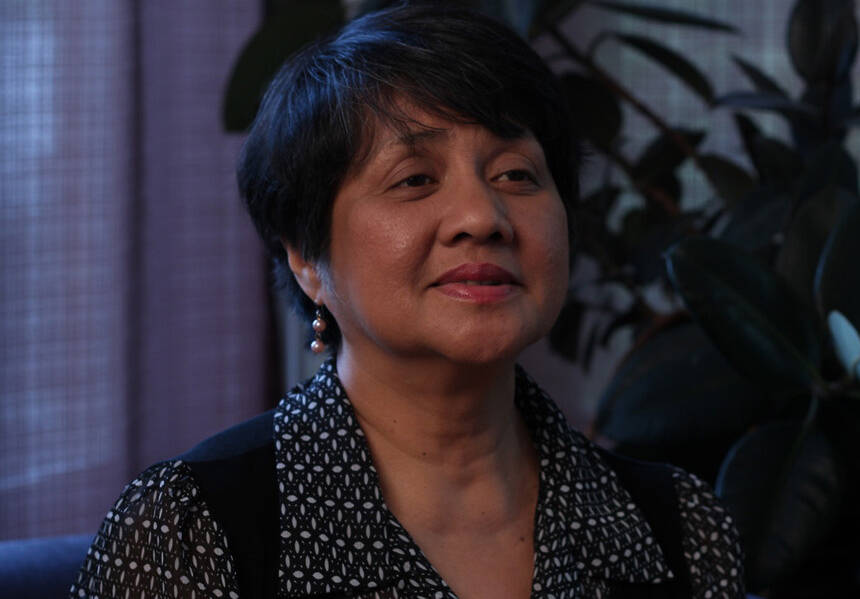 Some­times the sex­u­al harass­ment was just a com­ment. At oth­er times, it was phys­i­cal assault. But in many ways, the worst part of the work­place sex­u­al vio­lence Myr­la Bal­don­a­do expe­ri­enced while employed as a domes­tic work­er for more than five years was feel­ing pow­er­less. ​"It hap­pens all the time, and it should not be an invis­i­ble issue," said Bal­don­a­do, now an orga­niz­er with the Chica­go-based Lati­no Union work­er center.
Now Bal­don­a­do is help­ing to cre­ate a new par­a­digm for deal­ing with work­place sex­u­al vio­lence. The Coali­tion Against Work­place Sex­u­al Vio­lence formed more than a year ago when vic­tim advo­cates and labor orga­niz­ers in Chica­go joined forces, along with some attor­neys, to devel­op an orga­niz­ing guide for fight­ing sex­u­al assault in the workplace.
After a year of for­mu­lat­ing the new orga­niz­ing cur­ricu­lum the result was ​"End­ing Work­place Sex­u­al Vio­lence: A Know Your Rights Cur­ricu­lum and Guide for Com­mu­ni­ty Edu­ca­tors." Orga­niz­ers held the first train­ing ses­sion using the cur­ricu­lum in Octo­ber, bring­ing togeth­er sev­er­al work­er cen­ters and local unions.
Mem­bers of the coali­tion say that the cross-move­ment col­lab­o­ra­tion has strength­ened the fight against work­place sex­u­al vio­lence by fill­ing in the gaps in knowl­edge of both vic­tim advo­cates and labor organizers.
With sex­u­al vio­lence already one of the most under­re­port­ed and under-pros­e­cut­ed crimes, assault in the work­place, espe­cial­ly in low-wage or poor­ly reg­u­lat­ed indus­tries — such as the domes­tic work that left Bal­don­a­do with few legal recours­es — con­tin­ues to slip under the radar, says Sheer­ine Alemzadeh, an attor­ney with the Chica­go Alliance Against Sex­u­al Exploita­tion (CAASE), and a found­ing mem­ber of the coalition.
The Bureau of Jus­tice Sta­tis­tics' Work­place Vio­lence report, released in March 2011, found that rape and sex­u­al assault were the least like­ly of any work­place crime to be report­ed, with vic­tims of such assaults going to the police in only 39.4 per­cent of such inci­dents that occurred in the work­place between 2005 and 2009.
The low inci­dence of report­ing makes it dif­fi­cult to find cred­i­ble fig­ures, but the report not­ed that of all the non­fa­tal vio­lence expe­ri­enced in the work­place between 2005 and 2009, about 2.3 per­cent was rape or sex­u­al assault.
The legal sys­tem places a high­er bur­den of proof on work­place sex­u­al assault than on crimes such as wage theft, mak­ing it dou­bly dif­fi­cult to pros­e­cute, says Kar­la Alt­may­er, a mem­ber of the coali­tion and attor­ney with the non-prof­it Legal Assis­tance Foun­da­tion, who works with farm­work­er women.
​"When a per­son who is a vic­tim of wage theft comes for­ward, it's sim­ple to deal with. You find out how many hours, you file a com­plaint," she said. ​"But when it comes to work­place sex­u­al vio­lence, it becomes a mat­ter of ​'he said, she said' in the eyes of the employ­er and every­one else."
The coali­tion began meet­ing in the fall of 2012, spurred by the real­iza­tion that rape cri­sis cen­ters and work­er cen­ters were hold­ing the miss­ing pieces of the same puz­zle. While vic­tim advo­cates were lack­ing in the work­ers' rights knowl­edge nec­es­sary for deal­ing with assault at work, work­er cen­ters were unsure about how to begin orga­niz­ing with­out prac­ti­cal knowl­edge of how to work with victims.
​"I invit­ed the rape cri­sis cen­ters and work­er cen­ters to a meet and greet, but there was so much ener­gy and pas­sion in the room we decid­ed to start meet­ing month­ly," says CAASE's Alemzadeh. ​"One of the first goals we iden­ti­fied was greater aware­ness and recog­ni­tion of sex­u­al vio­lence in the work­er centers."
The first train­ing ses­sion in Octo­ber 2013 includ­ed about 25 peo­ple from a mish­mash of unions and work­er cen­ters: the Lati­no Union, Chica­go Coali­tion of House­hold Work­ers, ARISE Chica­go, Fight for 15, Chica­go Com­mu­ni­ty and Work­ers' Rights and the Unit­ed Food and Com­mer­cial Work­ers Union.
Some of the chal­lenges of both writ­ing and imple­ment­ing the cur­ricu­lum have been prac­ti­cal — a shoe­string bud­get and the over­whelm­ing nature of bring­ing as heavy a top­ic as sex­u­al vio­lence to the table amid orga­niz­ing for a vari­ety of oth­er press­ing issues.
Oth­er chal­lenges hit more direct­ly at the dif­fer­ences and ten­sions between how rape cri­sis cen­ters and work­er cen­ters function.
​"You have sex­u­al assault advo­cates and coun­selors, who are intense­ly focused on the recov­ery of indi­vid­ual vic­tims and place a very high pre­mi­um on con­fi­den­tial­i­ty and pri­va­cy, which makes sense," says Alemzadeh. ​"And then you have labor orga­niz­ers, whose strate­gies often involve sto­ry­telling as a way of draw­ing pub­lic atten­tion to ignored work­place injustices."
The chal­lenge was to use the ten­sion ​"con­struc­tive­ly," she says, and to push both beyond the lim­its of their cur­rent models.
Añu Sel­vam, a senior legal advo­cate with Rape Vic­tim Advo­cates, says that when orga­niz­ing around sex­u­al assault in the work­place, the most impor­tant thing is not nec­es­sar­i­ly to pre­serve pri­va­cy, but to allow an indi­vid­ual to have pow­er over their own story.
​"Sex­u­al vio­lence is so much about pow­er and con­trol," she said, ​"and a loss of con­trol can be detri­men­tal to an individual's heal­ing process."
For some mem­bers of work­er cen­ters, the train­ing was use­ful to broad­en the under­stand­ing of whose respon­si­bil­i­ty it was to fight again sex­u­al vio­lence. Eric Rodriguez is exec­u­tive direc­tor of the Lati­no Union, which works pri­mar­i­ly with domes­tic work­ers and day labor­ers, two pro­fes­sions often seg­re­gat­ed by gender.
When the cur­ricu­lum was first intro­duced to work­ers at the Lati­no Union, said Rodriguez, ​"men weren't sure how best to sup­port the women, and there were a lot of moments when a women in the orga­ni­za­tion had to step in and guide us."
But, he said, ​"You have to rec­og­nize your moment of fail­ure, talk about that, and com­mit to chang­ing. I was real­ly proud of the workers."
The next step for the coali­tion is to hold their sec­ond train­ing in the spring. And beyond that, to keep fight­ing against work­place sex­u­al violence.
​"The cur­ricu­lum makes rec­og­niz­ing gen­der oppres­sion … part of the cul­ture in the work­er cen­ter," said Bal­don­a­do, the domes­tic work­er-turned-orga­niz­er. ​"There is also oppres­sion in that form, not just on the eco­nom­ic side of wages."
Yana Kuni­choff
is a Chica­go-based inves­tiga­tive jour­nal­ist and doc­u­men­tary pro­duc­er. Her work has appeared in the Guardian, Pacif­ic Stan­dard and the Chica­go Read­er, among oth­ers. She can be reached at yanaku­ni­choff at gmail​.com.