Don't Say He Didn't Warn You: Ultra-Rich Illinois Gov. Bruce Rauner Spells Out Anti-Union Agenda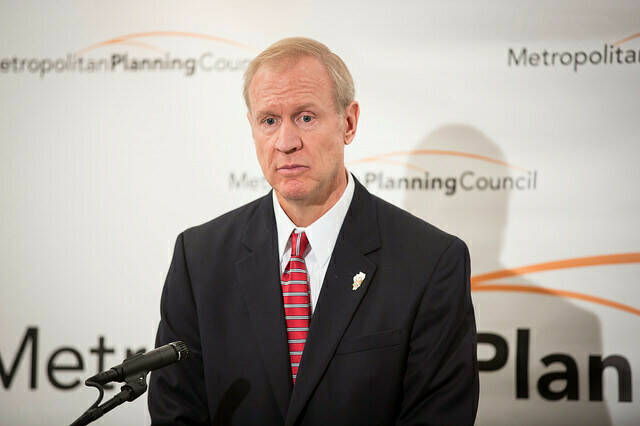 Pri­vate equi­ty near-bil­lion­aire Bruce Rauner made no bones about his plans for Illi­nois as he ran for gov­er­nor: unions, espe­cial­ly pub­lic employ­ee unions, were the cause of most of the state's prob­lems. And when he took over, he would fol­low the lead shown in recent years by oth­er Mid­west­ern Repub­li­can gov­er­nors, such as Mitch Daniels in Indi­ana and Scott Walk­er in Wis­con­sin, who dec­i­mat­ed pub­lic sec­tor labor rights and unions.
Now that Rauner has tak­en office, he is stay­ing con­sis­tent in his attack on pub­lic work­ers but includ­ing more pri­vate sec­tor work­ers as his tar­get. His first ​"state of the state" address, deliv­ered yes­ter­day to a leg­is­la­ture with both hous­es con­trolled by Democ­rats, was strong­ly anti-union and catered to con­ser­v­a­tive busi­ness groups.
Pub­lic work­ers are still Rauner's main neme­sis; after all, they are paid more than pri­vate work­ers (in large part reflect­ing their high­er aver­age skill and edu­ca­tion). Then again, it's hard to blame them for all of what Rauner sees as the state's com­pet­i­tive fail­ings, since Illi­nois has the fourth low­est num­ber of state employ­ees per capi­ta in the coun­try.
Yet aren't their pen­sions too gen­er­ous, cre­at­ing this huge deficit drag­ging down the state's cred­it rat­ing, as Rauner argues? Or are the state's ​"pre­car­i­ous" finances a result of polit­i­cal lead­ers of both par­ties refus­ing to set aside need­ed funds for pen­sions they had approved, accord­ing to a new report on the state from Moody's Analytics?
Rauner views Illi­nois pri­vate sec­tor work­ers as a prob­lem, too. He stat­ed that their employ­ers have to pay too much in work­ers com­pen­sa­tion, osten­si­bly for all of the injuries that the busi­ness­es inflict on them. And then these ungrate­ful work­ers have the nerve to get them­selves unem­ployed and thus raise their for­mer employ­ers' unem­ploy­ment insur­ance tax.
They also make too much, espe­cial­ly con­struc­tion work­ers who are paid the pre­vail­ing wage on pub­lic projects (which helps to pre­vent gov­ern­ment from dri­ving down local wage rates) or work under project labor agree­ments (which typ­i­cal­ly assure smooth, on-time com­ple­tion of work).
Rauner has sev­er­al answers to the prob­lem of work­ers get­ting paid too much: First, let com­mu­ni­ties enact ​"employ­ee empow­er­ment zones," oth­er­wise known as local right-to-work laws (a new strat­e­gy of the anti-union right of dubi­ous legal­i­ty). These laws will — as the Gov­er­nor has said often in recent days — allow work­ers to keep more of their mon­ey by pock­et­ing their union dues. If enough oth­er work­ers fol­low suit, work­ers in these zones are more like­ly to empow­er their boss­es than them­selves by weak­en­ing or elim­i­nat­ing their main lever of influ­ence, their union.
The zones are not like­ly to empow­er the econ­o­my over­all either, the Moody Ana­lyt­ics report con­cludes; since right-to-work laws reduce union mem­ber­ship and shift the bal­ance of pow­er from work­ers to busi­ness, ​"they tend to erode wages and lead to a more uneven dis­tri­b­u­tion of the gains of eco­nom­ic growth." Over the long run, any advan­tage for busi­ness in low­er costs is under­mined by dimin­ish­ing incomes of work­ers — who, of course, are also consumers.
In any case, Moody's con­cludes, busi­ness costs in Illi­nois are ​"only mar­gin­al­ly high­er than they are nation­al­ly," less than in some neigh­bor­ing states and com­pen­sat­ed by ​"a busi­ness cli­mate [that] out­shines its region­al rivals."
It is odd that, after pro­mot­ing poli­cies aimed at reduc­ing work­ers' wages, Rauner also raised an alarm about declin­ing real medi­an house­hold income. But he is not insen­si­tive to the plight of less­er folk. Indeed, he seized the ini­tia­tive and pro­posed rais­ing the min­i­mum wage to $10 an hour — over sev­en years, thus guar­an­tee­ing con­tin­ued real decline in income for the least well paid. And he does all this in the name of cre­at­ing more jobs. But even that is doubt­ful as an out­come of his poli­cies, and if more jobs did result, most are like­ly to be bad jobs, get­ting worse year by year.
If Rauner has his way, work­ers will also have less of a voice in pol­i­tics. He pro­pos­es pro­hibit­ing all pub­lic employ­ee unions from mak­ing polit­i­cal con­tri­bu­tions and restrict­ing state and oth­er pub­lic unions to the stan­dards of fed­er­al employ­ee unions, who can nego­ti­ate over very few, non-mon­e­tary issues.
The pow­er­ful, often con­ser­v­a­tive Speak­er of the House and leader of the Demo­c­ra­t­ic leg­is­la­tors, Mike Madi­gan, refused to say any of Rauner's pro­pos­als would be dead on arrival in the State House, but union lead­ers react­ed more sharply. State AFL-CIO pres­i­dent Michael Car­ri­g­an said that Rauner ​"plans to gov­ern like the ultra-wealthy CEO that he is — by tak­ing care of the few at the expense of the many…Instead of seek­ing solu­tions that empow­er all the work­ing fam­i­lies of Illi­nois to fuel the econ­o­my, his pro­pos­al will desta­bi­lize mid­dle class eco­nom­ic security."
"The solu­tions Gov­er­nor Rauner offered fail to address the real prob­lems that exist, instead serv­ing only to weak­en the mid­dle class," said Rober­ta Lynch, exec­u­tive direc­tor of AFSCME Coun­cil 31, one of the largest pub­lic sec­tor unions. ​"Any effort to dri­ve down mid­dle-class wages — for work­ers in the pub­lic sec­tor or the pri­vate sec­tor — would fly in the face of the governor's pledge today to ​'cre­ate a boom­ing econ­o­my while increas­ing incomes for workers.'"
Ser­vice Employ­ees (SEIU) Health­care Illi­nois Indi­ana crit­i­cized the gov­er­nor for not even men­tion­ing a $300 mil­lion bud­get short­fall for child­care assis­tance, and the Chica­go Teach­ers Union fault­ed him for propos­ing to lift the cap on char­ter schools in the state — espe­cial­ly since the cap had not been met and recent stud­ies have high­light­ed the fail­ings of char­ters in the state.
This is only the begin­ning. AFSCME state work­er con­tracts expire this sum­mer, and Rauner seems anx­ious to force a strike. It is hard to say whether the bat­tle in Illi­nois will play out as it has in its neigh­bor­ing states — Wis­con­sin, Michi­gan, Ohio and Indi­ana — or take a com­plete­ly dif­fer­ent form. But in the leg­is­la­ture, near­ly every Rauner pro­pos­al will pose threats to the inter­ests of work­ers and unions.
If labor unions do not edu­cate and pre­pare their mem­bers and allies for a major fight, they will not be able to claim they weren't fore­warned. The governor's notions promise empow­er­ment to work­ers, but they offer some­thing more like entomb­ment instead.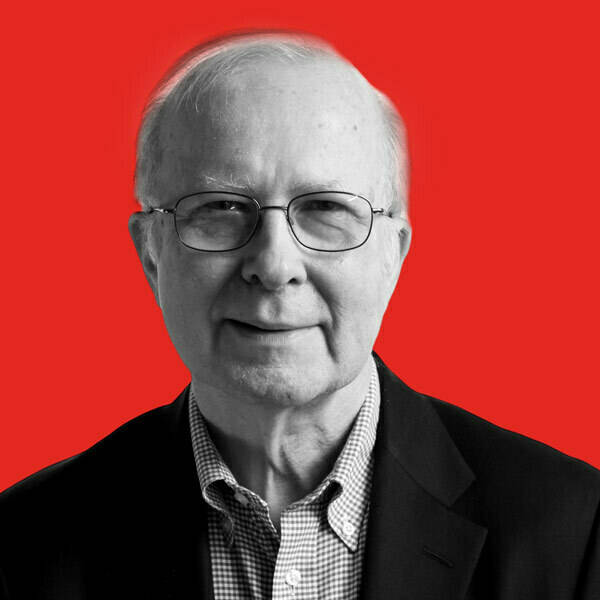 David Moberg, a senior edi­tor of In These Times, has been on the staff of the mag­a­zine since it began pub­lish­ing in 1976. Before join­ing In These Times, he com­plet­ed his work for a Ph.D. in anthro­pol­o­gy at the Uni­ver­si­ty of Chica­go and worked for Newsweek. He has received fel­low­ships from the John D. and Cather­ine T. MacArthur Foun­da­tion and the Nation Insti­tute for research on the new glob­al economy.