Building Trades Chief Lauds Fracking Boom, Shrugs Off Environmental Concerns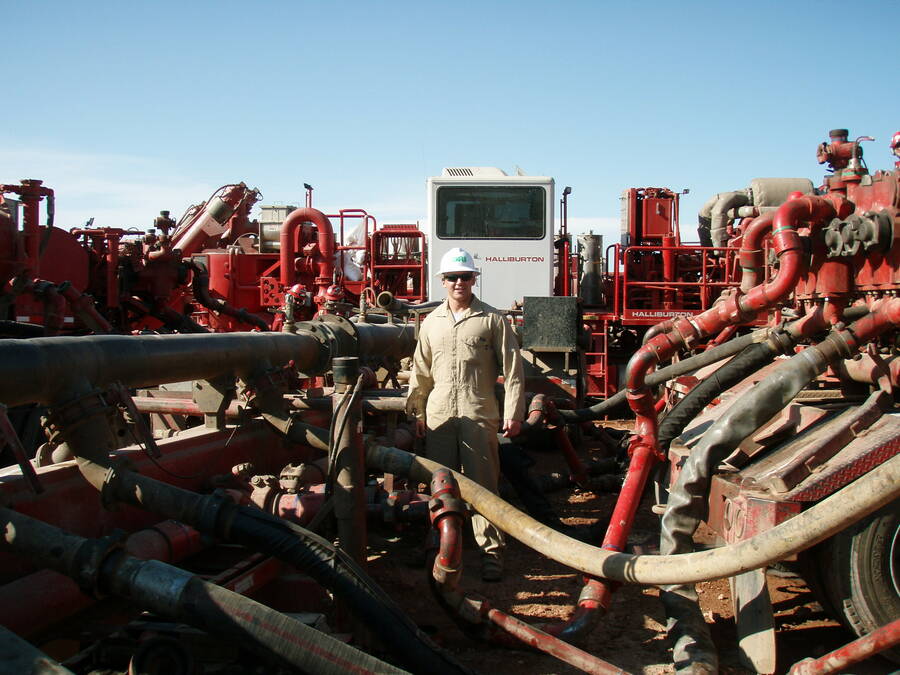 In its quest for jobs, the Build­ing and Con­struc­tion Trades Depart­ment (BCTD) of the AFL-CIO hasn't shied away from tak­ing on envi­ron­men­tal­ists and pro­gres­sives. The lat­est flash­point is frack­ing, the con­tro­ver­sial drilling prac­tice pro­pelling the nation's fos­sil fuel ener­gy boom.
On this issue, pub­lic tol­er­ance is wan­ing, but the trades unions aren't back­ing down.
On Tues­day, the Oil and Nat­ur­al Gas Indus­try Labor-Man­age­ment Com­mit­tee released a report by Dr. Robert Bruno and Michael Corn­field of the Uni­ver­si­ty of Illi­nois which found that from 2008 to 2014, oil and gas devel­op­ment cre­at­ed 45,000 new jobs in the Mar­cel­lus Shale region — an area that includes parts of Ohio, Penn­syl­va­nia and West Vir­ginia. The data came from the BCTD; the Nation­al Main­te­nance Agree­ments Pol­i­cy Com­mit­tee, a joint labor-man­age­ment com­mit­tee that over­sees col­lec­tive bar­gain­ing agree­ments in the con­struc­tion indus­try; and Indus­tri­al Info Resources, a third par­ty spe­cial­iz­ing in ​"glob­al mar­ket intelligence."
Two days lat­er, BCTD pres­i­dent Sean McGar­vey, who also serves as chair of the Oil and Nat­ur­al Gas Indus­try Labor-Man­age­ment Com­mit­tee and whose union is a mem­ber of the com­mit­tee, praised the report and defend­ed the thriv­ing industry.
"Oil and gas indus­try spend­ing in the Mar­cel­lus Shale region has led to sig­nif­i­cant increas­es in con­struc­tion and main­te­nance jobs," McGar­vey told reporters on a con­fer­ence call. ​"At a time when the U.S. con­struc­tion indus­try was in the midst of what was arguably a depres­sion, … one of the few, if not only, bright spots, were the jobs that were cre­at­ed by virtue of domes­tic oil and gas development."
The report did not address work­place safe­ty. Recent fed­er­al stud­ies have shown that work­ers at frack­ing sites are exposed to dan­ger­ous lev­els of ben­zene and crys­talline sil­i­ca—both of which are known carcinogens.
McGarvey's affec­tion for oil and gas may irri­tate envi­ron­men­tal­ists. But at least one of the BCTD's pro-drilling stances also puts the trades direct­ly at odds with Pennsylvania's labor move­ment and its allies.
The Penn­syl­va­nia AFL-CIO backs an oil and gas sev­er­ance tax that would tax fos­sil fuel com­pa­nies and bring much-need­ed rev­enue to state cof­fers. Tom Wolf, the union-backed Demo­c­ra­t­ic nom­i­nee for gov­er­nor, has made that pro­pos­al a hall­mark of his cam­paign; at the moment, Wolf leads Repub­li­can incum­bent Tom Cor­bett by a rough­ly 15-point mar­gin.
A 5 per­cent extrac­tion tax, Wolf has said, would ​"make sure that we actu­al­ly share in the ben­e­fits of hav­ing this resource beneath our feet."
McGar­vey, how­ev­er, insist­ed that a sev­er­ance tax would ​"deter" future development.
"Peo­ple have to be rea­son­able. It's a fledg­ling indus­try and you have to make sure the invest­ments peo­ple are mak­ing can come to fruition," he told reporters. ​"Rea­son­able men and women can sit down and work out rea­son­able pol­i­cy and tax issues to make sure that they don't kill this indus­try before it has a chance to make the largest impact it can pos­si­bly make — not just in the state of Penn­syl­va­nia, but across the country."
That stance puts him in the com­pa­ny of the Amer­i­can Petro­le­um Insti­tute and oth­er frack­ing hard­lin­ers. Even the state senate's lead­ing Repub­li­can has voiced sup­port for a drilling tax.
McGar­vey also stat­ed that Mary­land should allow frack­ing — appar­ent­ly the first time he has made such a dec­la­ra­tion publicly.
Drillers have long had their eyes on gas-rich por­tions of West­ern Mary­land, but the state cur­rent­ly pro­hibits frack­ing. It's a sub­ject of heat­ed debate: In 2011, Gov­er­nor O'Malley cre­at­ed a spe­cial com­mis­sion to deter­mine whether or not the state can safe­ly reg­u­late the prac­tice. The com­mis­sion is expect­ed to release its final report by the end of the year.
The BCTD endorsed Cove Point, a pro­posed $3.8 bil­lion nat­ur­al gas export plant in Lus­by, Mary­land, that was recent­ly approved by the Fed­er­al Ener­gy Reg­u­la­to­ry Com­mis­sion (FERC). Oppo­nents have charged that con­struc­tion of the plant will pres­sure the state to drop its de fac­to frack­ing ban.
When asked in June, months before FERC approved Cove Point, McGar­vey wouldn't say if he thought Mary­land should allow frack­ing. This time around, though, he showed lit­tle hesitation.
"I see the eco­nom­ic growth and the eco­nom­ic oppor­tu­ni­ty," McGar­vey said. ​"As a Mary­land res­i­dent, I'd like to see my friends, neigh­bors and [fel­low] Mary­lan­ders share in these opportunities."
In These Times asked the labor leader if he was con­cerned at all about the envi­ron­men­tal impact of the Northeast's shale drilling boom. Con­cerns range from the local — reports have linked frack­ing to water con­t­a­m­i­na­tion and upticks in seis­mic activ­i­ty—to the glob­al: A recent­ly pub­lished study in Nature found that nat­ur­al gas offers lit­tle ben­e­fit in the inter­na­tion­al fight to reduce car­bon emissions.
McGar­vey paused. ​"No," he stat­ed. Chuck­les could be heard in the background.
This piece has been updat­ed to reflect the fact that BCTD rep­re­sen­ta­tives deny that Pres­i­dent McGar­vey was the one chuck­ling on the call.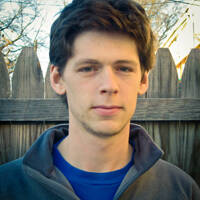 Cole Stan­gler
writes about labor and the envi­ron­ment. His report­ing has also appeared in The Nation, VICE, The New Repub­lic and Inter­na­tion­al Busi­ness Times. He lives in Paris, France. He can be reached at cole[at]inthesetimes.com. Fol­low him
@colestangler
.