Working or Unemployed, Construction Workers Are Screwed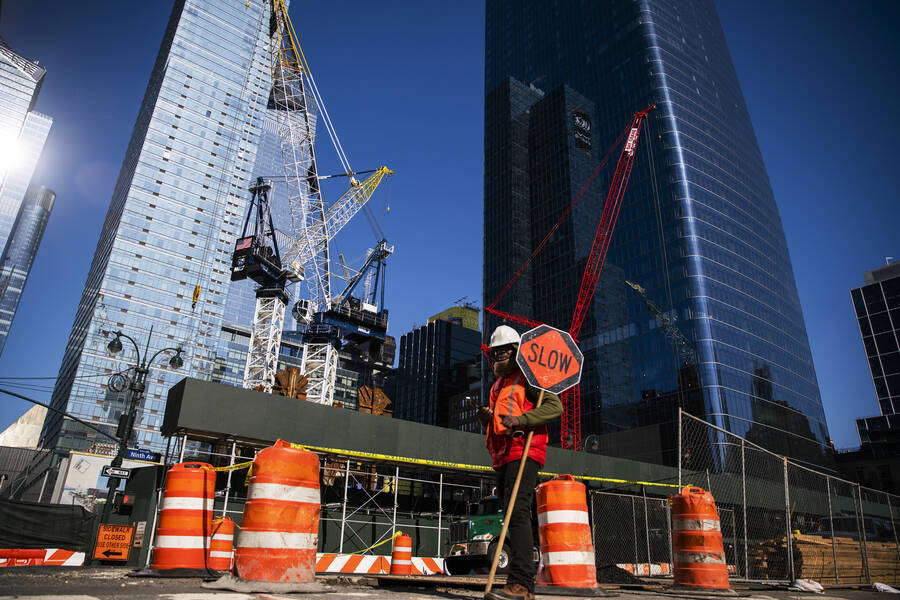 With no firm nation­al stan­dards about shut­ting down con­struc­tion projects as the coro­n­avirus stalks the nation, build­ing trade unions and their mem­bers are fac­ing a grim mul­ti­di­men­sion­al cri­sis: high unem­ploy­ment, fal­ter­ing pen­sions, lost ben­e­fits, plum­met­ing dues rev­enue — and, for those who do remain on the job, the con­stant ques­tion of whether they should quit in order to pro­tect their health.
Lead­ers at two major build­ing trade unions this week described an increas­ing­ly des­per­ate eco­nom­ic cli­mate for their mem­bers. Eric Dean, the pres­i­dent of the 130,000-member Iron­work­ers Union, said that 30% of his work force was ​"idle or sit­ting at home," and that unem­ploy­ment con­tin­ues to rise by the day. Jim Williams, vice pres­i­dent and orga­niz­ing direc­tor at the Inter­na­tion­al Union of Painters and Allied Trades, said that unem­ploy­ment among his mem­bers has shot up to 50% in the course of a sin­gle week.
The price of this sud­den eco­nom­ic dis­lo­ca­tion is vast. In par­tic­u­lar, health care ben­e­fits of the idled con­struc­tion work­ers are now at risk, just when they need it most. Also at risk are the unions' pen­sion funds, which have cratered along with finan­cial mar­kets, endan­ger­ing retire­ment ben­e­fits for thou­sands of mem­bers. The mul­ti-employ­er pen­sion fund of the Iron­work­ers, which was still recov­er­ing from the loss­es of the 2008 finan­cial cri­sis, has now tak­en a 20% hit on its port­fo­lio. ​"With our hours down and our invest­ments down, a blind man can see that we've been severe­ly impact­ed," Dean said.
It is hard to know whether those con­struc­tion work­ers who are still work­ing should be con­sid­ered lucky. In the coro­n­avirus epi­cen­ter of New York, and in most oth­er states, con­struc­tion work­ers have been deemed ​"essen­tial employ­ees," allow­ing their employ­ers to keep them build­ing on crowd­ed job sites, where ​"social dis­tanc­ing" is next to impos­si­ble. Dean said that, for the first time in his career, he has seen con­struc­tion projects build­ing work­er hous­ing on job sites in order to keep work­ers iso­lat­ed and close to their work­place. At the same time, iron­work­ers have told him that walk­ing through emp­ty streets in order to get to their still-active build­ing sites ​"makes me feel that I'm expendable."
"There's a grow­ing sen­ti­ment among our work­force that maybe [unem­ploy­ment] should be high­er, because of the health and safe­ty risk of being on a con­struc­tion site," Jim Williams said. Among IUPAT mem­bers, there is a split down the mid­dle between those who are more con­cerned about health risks, and those who say ​"I need to work so that I have my health care cov­er­age, so that I can con­tin­ue my way of life. It's a Catch-22." Though the union can see why work on crit­i­cal infra­struc­ture like the elec­tri­cal and water sys­tems must con­tin­ue, com­mer­cial con­struc­tion ​"can cer­tain­ly slow down," he said. ​"I don't believe build­ing a millionaire's or billionaire's con­do­mini­um" is worth the risk.
The stim­u­lus bill now work­ing its way through Con­gress is only a half mea­sure, as far as the unions are con­cerned. A coali­tion of build­ing trade unions lob­bied for four ​"planks" to be includ­ed in the bill: bet­ter unem­ploy­ment com­pen­sa­tion, health­care cov­er­age that won't lapse, shoring up pen­sion funds, and a large invest­ment in nation­al infra­struc­ture — a pol­i­cy that Democ­rats and Repub­li­cans have been talk­ing about for years with­out ever mak­ing it a real­i­ty. Of those four goals, only the unem­ploy­ment com­pen­sa­tion aspect will be ful­filled in the cur­rent bill. Already, the build­ing trades are push­ing for anoth­er stim­u­lus bill after this one is com­plet­ed. ​"This was the relief bill," Williams said. ​"There's going to have to be a recov­ery bill, too."
Besides the direct impacts to mem­bers, the unions them­selves are now star­ing down the sec­ond-order con­se­quence of wide­spread unem­ploy­ment: a dropoff in union dues. IUPAT has already told its locals that it is waiv­ing mem­ber dues for the month of April as a relief mea­sure, and will assess again after that. Waiv­ing dues, how­ev­er, inevitably eats away at the rev­enue unions use to main­tain their staffing — and to lob­by Con­gress for what­ev­er comes next. Accord­ing to Dean, the Iron­work­ers lost around 15% of their mem­bers after the 2008 reces­sion, a fig­ure they are using as a base­line now. But every­one acknowl­edges that this time could be worse. And Dean sus­pects that if work dries up, more mem­bers clos­ing in on retire­ment age may decide to go ahead and retire ear­ly, fur­ther weak­en­ing the active mem­ber­ship numbers.
If there is any sil­ver lin­ing, it is that when­ev­er the indus­try picks back up again, non-union con­struc­tion work­ers may feel more enticed to orga­nize, after wit­ness­ing their high­er-paid union col­leagues make use of at least a mar­gin­al safe­ty net dur­ing this cri­sis. ​"It presents the oppor­tu­ni­ty for the labor move­ment to get it right," said Williams. ​"Any time we miss that, we miss a gold­en opportunity."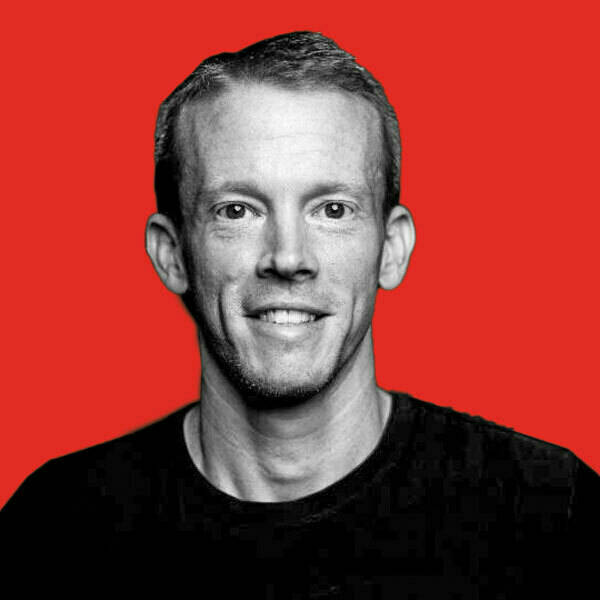 Hamil­ton Nolan is a labor reporter for In These Times. He has spent the past decade writ­ing about labor and pol­i­tics for Gawk­er, Splin­ter, The Guardian, and else­where. You can reach him at Hamilton@​InTheseTimes.​com.