Bulls-Hit Ranch Labor Scandal Ensnared Florida Homeless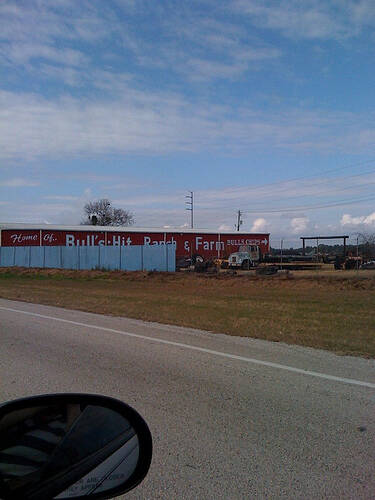 They called it ​"The Bullpen." Farm work­ers were roped in from the street by recruiters and herd­ed into the enclosed camp, where they worked dur­ing the day and slept in dirty, over­crowd­ed bunks rife with bugs. Some, accord­ing to the work­ers' legal com­plaint, wres­tled with grind­ing drug addic­tions and were sat­ed peri­od­i­cal­ly by deal­ers who would come by to sink them deep­er into debt and dependency.
Though rem­i­nis­cent of any chain gang from the old South, this labor camp was in mod­ern-day Flori­da, and these human chat­tel were har­vest­ing veg­eta­bles that might have nour­ished your fam­i­ly. Brought by the legal advo­ca­cy groups Farm­work­er Jus­tice (FWJ) and Flori­da Legal Ser­vices, this land­mark suit alleges a group of home­less men were tak­en from Jack­sonville to the Bulls-Hit Ranch and Farm in near­by Hast­ings by recruiters, to work the year­ly pota­to har­vests in 2009 and 2010.
There, accord­ing to the suit, which recent­ly reached a par­tial set­tle­ment, they were ware­housed in squalor with inad­e­quate food and filthy sur­round­ings. Drugs from out­side ​"were sold to work­ers on a dai­ly basis, open­ly and in plain view of every­one at the camp." The com­plaint charges that agent who recruit­ed them, Ronald Uzzle, earned his keep by skim­ming their wages for hous­ing and food from week to week. Bulls-Hit also served as their loan shark. Uzzle and anoth­er employ­ee known as ​"Too Tall" alleged­ly lent them mon­ey at ​"usu­ri­ous inter­est rates of 100 per­cent." Work­ers sank deep­er into debt when deal­ers sold them drugs ​"on cred­it," to be paid back when they could col­lect their wages lat­er on.
Three named plain­tiffs tes­ti­fied that they were reg­u­lar­ly sub­ject to intim­i­da­tion by Uzzle and his asso­ciates at the camp, and under their watch, work­ers were made to fear vio­lence as a con­se­quence of not fol­low­ing orders.
The com­plaint charges that the oper­a­tion vio­latied the Agri­cul­tur­al Work­er Pro­tec­tion Act, min­i­mum wage laws, and fed­er­al anti-human-traf­fick­ing laws – cit­ing finan­cial as well as psy­cho­log­i­cal harm. The suit mir­rors a sim­i­lar case from 2004, which also involved the abuse of home­less workers.
A fed­er­al dis­trict court in Jack­sonville cer­ti­fied the legal set­tle­ment tar­get­ing Bulls-Hit and its own­er, Thomas Lee (lit­i­ga­tion against the con­trac­tor will con­tin­ue). Accord­ing to FWJ, the set­tle­ment:
enti­tles the work­ers to back-pay for the dura­tion of their employ­ment at Bulls-Hit. Lee has also agreed to reform a num­ber of employ­ment prac­tices, includ­ing pay­ing work­ers direct­ly rather than by chan­nel­ing mon­ey through a con­trac­tor, and retain­ing only rep­utable licensed contractors.
Though the set­tle­ment does not include any word on guilt, it does allow work­ers to receive back pay and, more impor­tant­ly, man­dates steps for the main employ­er to improve labor prac­tices going for­ward. Advo­cates hope the promised reforms may have a long-term effect on this noto­ri­ous­ly exploita­tive sec­tor by forc­ing com­pa­nies to take greater respon­si­bil­i­ty for the treat­ment of sea­son­al or mar­gin­al workers.
The entire food sup­ply chain is riv­en with sub­con­trac­tors exploit­ing legal loop­holes. The com­bi­na­tion under­mines fed­er­al labor stan­dards, which are already sig­nif­i­cant­ly weak­er than pro­tec­tions afford­ed to stan­dard wage work­ers in the Fair Labor Stan­dards Act. It's easy for an abu­sive employ­er to skirt lia­bil­i­ty, con­tin­ue squeez­ing wages, and prof­it mas­sive­ly with­out fear of reg­u­la­to­ry scruti­ny. Sub­con­trac­tors for farm labor allow grow­ers to duck behind tan­gled thick­ets of account­abil­i­ty, FWJ reports:
At times, farm oper­a­tors claim that they don't ​"employ" any of the farm­work­ers who har­vest the crops on their farms, and that a labor con­trac­tor is the sole ​"employ­er" of the farm­work­ers. In this way, some farm oper­a­tors hope to avoid the respon­si­bil­i­ties that ​"employ­ers" have to pay the min­i­mum wage, pro­vide safe work­ing envi­ron­ments, offer work­ers' com­pen­sa­tion insur­ance cov­er­age, and nego­ti­ate in good faith with a labor union.
FWJ's Direc­tor of Lit­i­ga­tion Wee­un Wang tells Work­ing In These Times via email, ​"An impor­tant objec­tive of this set­tle­ment is to deny Bulls-Hit a means by which grow­ers have tra­di­tion­al­ly used con­trac­tors as a shield. ​'These are not our work­ers,' they say. ​'We don't pay them. We pay the con­trac­tor and we don't see what's going on.'"
Though the Bulls-Hit set­tle­ment could bol­ster the push for employ­er account­abil­i­ty in farm labor, will oth­er cor­po­ra­tions, or the con­sumers who rely on this extreme­ly vul­ner­a­ble work­force, final­ly ​"see what's going on?" The bla­tant exploita­tion of local home­less peo­ple has made the Bulls-Hit case par­tic­u­lar­ly dis­turb­ing, but sim­i­lar con­di­tions are per­va­sive across the increas­ing­ly cor­po­ra­tized agri­cul­tur­al sys­tem. The Coali­tion of Immokalee Work­ers, which orga­nizes toma­to har­vesters in Flori­da, has cam­paigned nation­wide to force grow­ers, upstream food retail­ers and con­sumers to rec­og­nize the scourge of slave-labor con­di­tions on indus­tri­al farms, includ­ing not just pover­ty wages, but in some cas­es, beat­ings or hold­ing work­ers captive.
This work­force is over­whelm­ing­ly Lati­no, many of them undoc­u­ment­ed immi­grants, some employed through sketchy guest­work­er pro­grams facil­i­tat­ed by the fed­er­al gov­ern­ment. Togeth­er, they are the def­i­n­i­tion of a pre­car­i­ous work­force, and all it takes is one crooked employ­er to turn gru­el­ing labor into true bondage.
Wang says this case shows the farm labor strug­gle is a human-rights issue:
The plain­tiffs in this case are among the men and women who work hard to put food on our tables. Whether they are immi­grants, work­ing in the fields with­out doc­u­men­ta­tion or under tem­po­rary guest­work­er visas, or whether they are recruit­ed from inner cities like the plain­tiffs in this case, farm­work­ers deserve to be treat­ed prop­er­ly. They deserve to be paid wages that are required under the law. They deserve dig­ni­ty of work and respect by their employ­ers. Regard­less of where the work­ers come from in this coun­try, there is sad­ly too much abuse of the work­ers in the field.
Just as no boss is above the law, no work­er is beneath it, espe­cial­ly the work­er who toils at the root of our food chain, out­side our line of sight.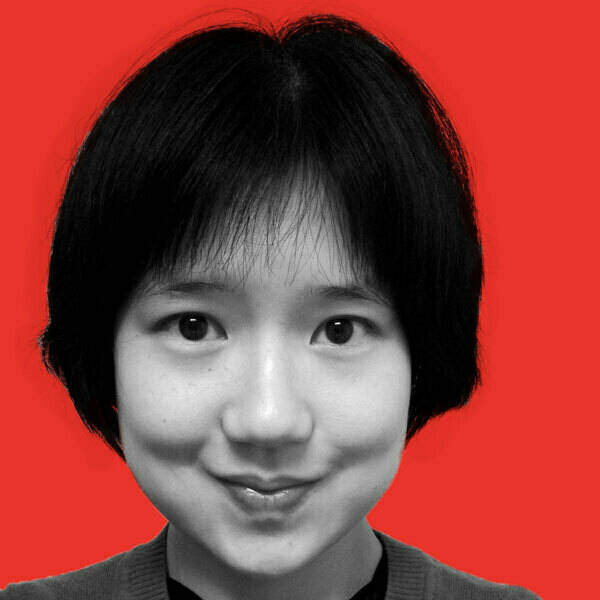 Michelle Chen is a con­tribut­ing writer at In These Times and The Nation, a con­tribut­ing edi­tor at Dis­sent and a co-pro­duc­er of the ​"Bela­bored" pod­cast. She stud­ies his­to­ry at the CUNY Grad­u­ate Cen­ter. She tweets at @meeshellchen.