California Moves to Prevent Future Sterilization of Prisoners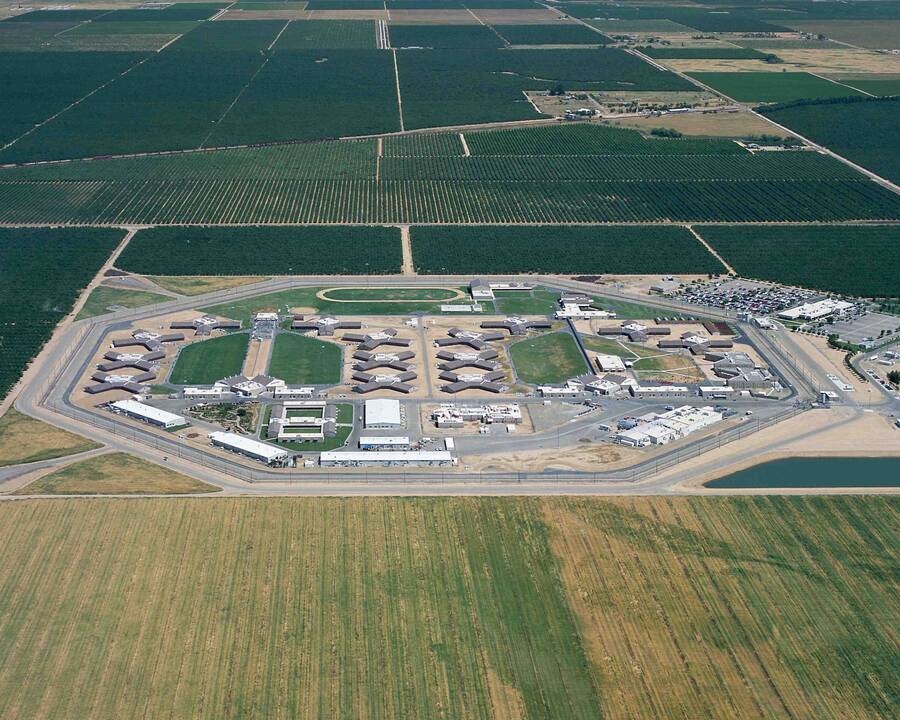 We wanted to make sure you didn't miss the announcement of our new Sustainer program. Once you've finished reading, take a moment to check out the new program, as well as all the benefits of becoming a Sustainer.

California state lawmakers in the Senate Public Safety Committee will today hear Senate Bill 1135. The bill comes in response to widespread concern about the sterilization of women in California prisons. From 2006 to 2010, 116 women received tubal ligations in violation of prison rules. In an exclusive interview with the Prison Complex, the bill's author, Senator Hannah-Beth Jackson explains why she thinks the bill is necessary.
Can you start by explaining what Senate Bill 1135 is?
This is a bill that will prohibit forced or coerced sterilizations in prisons. It essentially is a response to media reports that we received last year from the Center for Investigative Reporting that exposed the fact that unlawful and coercive sterilizations were being conducted on female inmates at California's Central Women's Facility and Valley State Prison as recently as 2010.
You describe this practice as a form of eugenics, that's a very strong statement, what do you mean by that?
It was being practiced primarily on women inmates who are usually low-income people, usually of color. Many of them already had children, and doctors decided that they were going to end their reproductive abilities without informing them, without requesting their permission or consent, and in instances including one we heard about.. without subsequently informing the inmate/​patient that a hysterectomy had even been performed on her. This kind of behavior is barbaric.
This is a practice that is heavily restricted under federal and state law already. Why do you think those laws are not adequate as they currently stand?
I think they weren't adequate because we still saw those procedures being performed and people being paid for them in California. By this law we make it very clear that this behavior is actually prohibited. We do so by putting the prohibition into the penal code. A lot of these procedures were performed arguably with the consent of the inmate but what we discovered is that the nature of the prison environment is so inherently coercive that one cannot give consent. That's what this bill does, it essentially says that the procedure resulting in permanent sterilization of an individual can only be performed for the immediate preservation of life, or to treat a medical condition, only if a less drastic measure to treat this condition is nonexistent, is refused by the patient, or is attempted and is unsuccessful. It requires that the inmate receives an independent second opinion from a physician about the effects of the procedure and there has to be counseling about the permanency of the procedure. These are all safeguards that we have created so that a physician can't unilaterally decide or claim that they received consent from the patient because we say you really cannot. There is no such thing as open, free and willing consent in an incarcerated environment like a prison.
How would this new law be enforced? As you say, existing state and federal laws were allegedly violated. How do you see this law being enforced, and is there a problem with enforcement in California?
I don't think there will be a problem with enforcement going forward because those people in charge of the prisons are now aware that to do these kinds of procedures without meeting all these requirements is illegal. The performing physician will not be paid. Unfortunately payment is what has driven a lot of these procedures. Under my bill a doctor could lose his or her license to practice medicine. So it's a pretty severe consequence.
What do you plan on doing for those people who were already subject to this procedure, sometimes unknowingly, to provide some kind of restitution or support?
That isn't part of what this bill does. I'm looking at the behavior and I want it stopped. As far as what the victims can do, I'm assuming there is already legal recourse and that it is being pursued by those victims. Certainly the behavior is reprehensible and we need to do everything we can to make sure it doesn't happen again.
Some people have argued that this undermines the agency of people inside prisons. You've already said you don't believe that it's possible to consent to this procedure in a prison environment. What is it about this procedure in particular that means people shouldn't be able to make a choice about it whilst in prison? Does it have implications for other procedures?
This procedure is so important because it takes away the right of a woman to have children, and that is for most women among the most fundamental rights that we have in life, is to bear children and to be parents and to procreate and that's about as fundamental a human right as I can think of. The decision whether and when and where to exercise that right should belong to the woman and not to some physician whose decided that she doesn't have that right. The protections that I identified are the best we can do to address that inherently coercive environment and we have created protections for the inmate as a patient. There are some instances where this procedure is called for to protect the life of the patient. Where you have the life of the patient at risk then we do have allow this procedure to take place, providing an independent second opinion is given, full information is provided to the patient and a determination is made as independently as possible that the safety and the life of that woman is at stake. Sadly those circumstances do occur, but only very occasionally. What we're trying to protect against is eugenics and acknowledging that consent is virtually impossible in a prison setting but there are circumstances where a woman's life may be at risk.
What are the next steps for this bill?
We are now in the Senate Public Safety Committee. We're very hopeful and optimistic it will pass. The chair of that committee is a co-author of my bill. In fact, I have bi-partisan support on this bill. I think this is an issue that has engendered the outrage of virtually all Californians and it should end up being passed and signed into law to protect these unwitting victims of eugenics and forced sterilization.
Be a Sustainer
We surveyed thousands of readers and asked what they would like to see in a monthly giving program. Now, for the first time, we're offering three different levels of support, with rewards at each level, including a magazine subscription, books, tote bags, events and more—all starting at less than 17 cents a day. Check out the new Sustainer program.
George Lavender
is an award-winning radio and print journalist based in Los Angeles. Follow him on Twitter @GeorgeLavender.