Worried Call Center Workers Do Not Understand Why They Are Risking Their Lives for Customer Service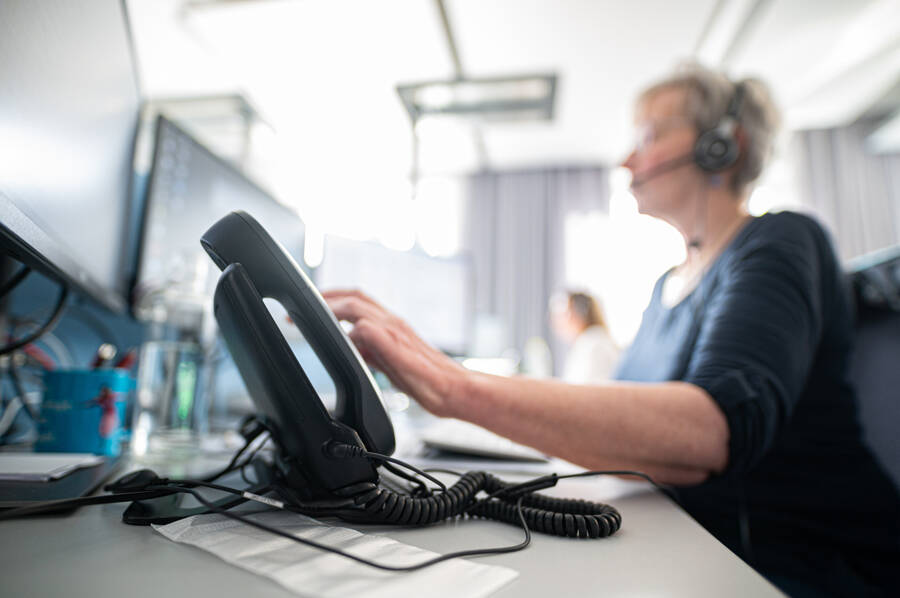 As the coro­n­avirus has shut­tered swaths of America's offices, many work­ers in cor­po­rate call cen­ters say they are still expect­ed to work, risk­ing their own health. Call cen­ters have been deemed ​"essen­tial" by the Depart­ment of Home­land Secu­ri­ty, but employ­ees with lit­tle paid sick leave say they feel forced to work, in con­stant fear of infec­tion, in order to keep cus­tomer ser­vice lines func­tion­ing smoothly.
Late last week, as states from coast to coast closed busi­ness­es in order to try to restrain the spread of the dis­ease, call cen­ter work­ers across the coun­try told In These Times that their jobs were con­tin­u­ing. Many said that the poli­cies insti­tut­ed by their employ­ers were wild­ly insuf­fi­cient for pro­tect­ing employ­ees from the scale and dan­ger of this pan­dem­ic. One per­son who works as a cus­tomer ser­vice rep at a Kansas call cen­ter for the gov­ern­ment con­trac­tor Max­imus, said that employ­ees were told late last week that they could apply for leave for child­care rea­sons after schools shut down, but that the process was broken.
"After apply­ing online I imme­di­ate­ly received an email from Max­imus say­ing that I didn't qual­i­fy for the leave. My super­vi­sor told me to talk to human cap­i­tal (that's what they call HR now) about it, but they wouldn't speak to me. They said they would only take appoint­ments. I applied for an appoint­ment twice and got no response," the employ­ee said on Fri­day. ​"We were also told to tell our super­vi­sors if we were sick. I have symp­toms of a cold right now, which I relayed to my super­vi­sor. We assumed they were going to send every­one who was sick home, but human cap­i­tal nev­er respond­ed. And I'm still sched­uled to go into work tomorrow."
Cassie Lud­wig, who works at a Max­imus call cen­ter in Ken­tucky, said that she is required to work 30 hours a week to qual­i­fy for health insur­ance, and now she fears los­ing it when she needs it most. ​"I got a sched­ule change because the schools in our area are closed due to COVID-19, but if I don't work the min­i­mum hours and fall ill, I won't be able to afford treat­ment." (A Max­imus spokesper­son said that the com­pa­ny's updat­ed sick leave grants up to 80 hours of paid leave to employ­ees who are self-quar­an­tined or forced to care for sick fam­i­ly mem­bers, and that ​"if an employ­ee needs to take COVID relat­ed leave their health insur­ance cov­er­age continues.")
Sev­er­al call cen­ter work­ers for Wells Far­go spent last week grasp­ing for clar­i­ty on whether they could keep them­selves safe with­out fac­ing unem­ploy­ment. Last Wednes­day, an employ­ee at a Wells Far­go call cen­ter in Min­neapo­lis was des­per­ate enough that she was email­ing any news out­lets she could find, con­cerned about the health of her hus­band, who was work­ing in con­di­tions she said were ​"def­i­nite­ly clos­er than they should be." Her hus­band was lat­er grant­ed 14 days of paid sick leave due to a health con­di­tion, but oth­er employ­ees at the call cen­ter remain on the job.
There was sim­i­lar uncer­tain­ty in oth­er loca­tions, accord­ing to Patrick Creav­en, a mem­ber of the Com­mit­tee for Bet­ter Banks who works at a Wells Far­go ​"con­tact cen­ter" in Con­cord, Cal­i­for­nia that han­dles cus­tomer ser­vice. At the end of last week, Creav­en said, some though not all of the sev­er­al hun­dred employ­ees in the build­ing were told they could work from home — the­o­ret­i­cal­ly. ​"My col­leagues and I in the Social Care depart­ment could work from home if we were giv­en lap­tops, but they are cur­rent­ly not avail­able. We've been told the bank is work­ing on secur­ing them for us, but there's a back­log," he said. ​"Over­all, the work­place this week is very sim­i­lar to the work­place we had pre-coronavirus."
Creav­en said that he and his col­leagues are typ­i­cal­ly giv­en three paid sick leave days a year; Wells Far­go has told them that if they test pos­i­tive for coro­n­avirus, or are deemed to be at high risk as defined by the CDC, they can file to receive 14 days of paid leave.
"Some Wells Far­go employ­ees who sup­port crit­i­cal oper­a­tions, includ­ing con­tact cen­ters, must be onsite in order to serve our cus­tomers," said Wells Far­go spokesman John Hobot. ​"As the sit­u­a­tion evolves quick­ly, we con­tin­ue to explore alter­na­tives, and are tak­ing sig­nif­i­cant actions to ensure the safe­ty of our team while ensur­ing cus­tomers are pro­vid­ed the ser­vices they need." He added that the com­pa­ny is updat­ing poli­cies, ​"includ­ing ben­e­fit enhance­ments specif­i­cal­ly for employ­ees direct­ly affect­ed by coro­n­avirus through ill­ness or school closures."
A steady theme from call cen­ter employ­ees over the past week has been that the reac­tive mea­sures tak­en by their employ­ers in response to the pan­dem­ic have not been enough to reas­sure them that they are not plac­ing their lives on the line for their rel­a­tive­ly low-pay­ing jobs. An employ­ee at a Con­sumer Cel­lu­lar call cen­ter in Ari­zona who expressed fear of infec­tion last week told In These Times that he has now left the job, mak­ing the cal­cu­la­tion that the health risk was too great. ​"I am of the opin­ion that states like mine that are over­sat­u­rat­ed with mega call cen­ters are putting an untold num­ber of lives at risk by allow­ing them to con­tin­ue to oper­ate," he said.
Call cen­ter work­ers them­selves are the strongest believ­ers that they should all be work­ing from home, rather than being forced to choose between com­ing into crowd­ed offices or lose their liveli­hoods. ​"We need to be allowed to work from home to pre­vent peo­ple from catch­ing the virus, as a pre­cau­tion­ary mea­sure — not as a reac­tionary one," said the Wells Far­go work­er Patrick Creav­en. ​"I'm very wor­ried. Gov­ern­ment agen­cies have told us to ​'shel­ter-in-place' to pre­vent the spread of the virus. Going into a build­ing with hun­dreds of peo­ple in it, open­ing the same doors and touch­ing the same ele­va­tor but­tons, has sud­den­ly become ter­ri­fy­ing. I feel like it's not a mat­ter of if, but when some­one becomes sick."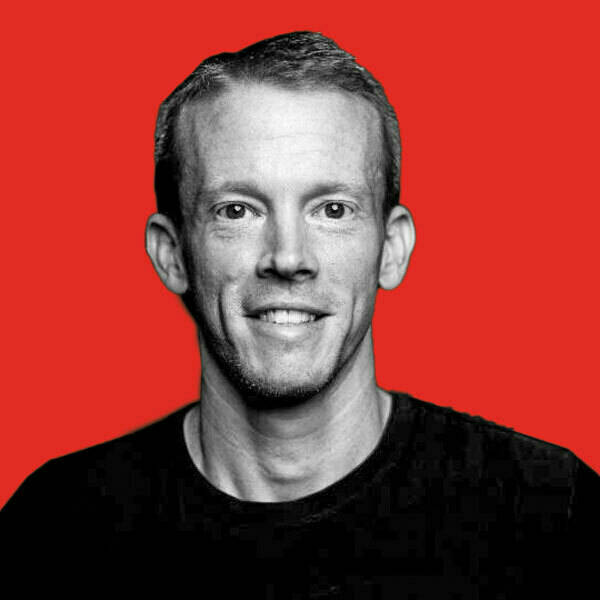 Hamil­ton Nolan is a labor reporter for In These Times. He has spent the past decade writ­ing about labor and pol­i­tics for Gawk­er, Splin­ter, The Guardian, and else­where. You can reach him at Hamilton@​InTheseTimes.​com.