Occupy Harvard—and Other Campus Groups—Back HEI Hotel Workers' Rights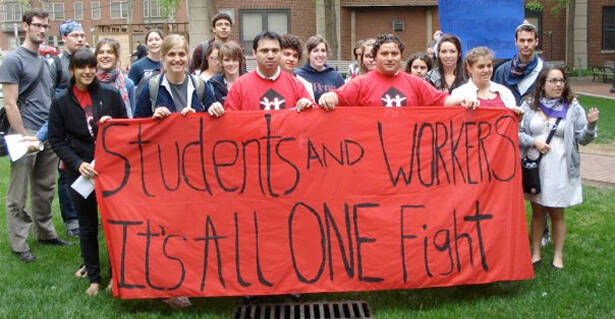 Occupy Harvard students met last week with top university officials — on neutral territory, but following Occupy rules for participation — and presented a list of their demands. At the top of the list, they wanted Harvard to stop investing in HEI Hospitality.
Who or what is HEI? you might ask. And why would more than
1
,
000
Harvard students and faculty care about the university's involvement with it? Indeed, why have students at Brown, Yale and the University of Pennsylvania all succeeded with campaigns that ended with those universities announcing that they would stop further investment in HEI?
In less than a decade, HEI — a private equity fund — has raised around $
1
.
21
billion, nearly all of it from endowments or other investment funds of some of the nation's most prestigious universities, to buy, manage and then re-sell hotel properties. Rapidly rising to the mid-ranks of hotel owners, it has promised very high returns — in the range of
15
percent a year — to its university investors by ​
"
adding value" to the properties before flipping them, according to Riddhi Mehta-Neugebauer, research analyst with UNITE HERE, the hotel and restaurant union.
But its plan to boost profitability and resale profits appears to rely heavily on violating labor laws, cutting workforces, restraining wage growth, outsourcing work, and fighting workers' efforts to unionize in response to management tactics.
When HEI took over the Irvine, California, Embassy Suites six years ago, it cut about a third of the workforce (replacing some of them with agency contract workers), greatly reduced annual wage increases, increased workloads, and — according to rulings by the California State Labor Commission — denied legally mandated work breaks.
​
"
When these guys took over the hotel, they canned a lot of people," says
46
-year old janitor, David Williamson. ​
"
They gave us so much work that when we got home, we couldn't enjoy life with our families. We're just asking for a living wage, a lighter workload, and health insurance everyone can afford, unlike now.
​
"
They tried to squeeze every bit of revenue they could out of everyone," he says. ​
"
They didn't want to buy anything, no materials. They have a sweatshop mentality with this hotel."
​
"
It's very different from the first hotel I worked at," says Rachele Smith, a PBX switchboard operator at the Irvine Embassy Suites who often put in
48
-hour weeks. ​
"
It was accepted practice that we weren't able to take breaks."
Starting early last year, a group of workers — now a super-majority, according to supporters — decided they wanted a union. And they wanted HEI to remain neutral during organizing and to recognize them through verification of signed union membership cards, both of which HEI refuses to do.
In August
2010
, after several months of underground organizing, the fledgling union-in-formation went public with a strike involving a majority of workers. ​
"
We went on a wildcat strike," Williamson recalls. ​
"
We're not a union, but it got to the point the company was not listening to us, cutting corners on everything, not buying supplies, showing no respect. So we decided to wake them up a little and go public."
Later Williamson and Smith joined HEI workers trying to organize in other hotels to visit campuses of universities that had invested in HEI. As at Harvard, student-labor campus groups often were key supporters, but there was also a broader constituency concerned with university investment standards.
​
"
I assumed if one Ivy League school had ethical standards for investment, others would," says Harvard sophomore Sandra Korn. ​
"
I thought if [Harvard officials] got the information, they'd act pretty soon." But after students submitted a report on HEI and submitted petitions with hundreds of signatures, she says,"the university said, ​
'
We don't invest for ethical reasons, just for profit.' But then Robert Reischauer, chairman of the Harvard Corporation, said it would change on account of public relations. So if we can't appeal to the ethics of Harvard Corporation, then we can appeal to the rest of the Harvard community and create the public relations pressure."
Only Brown so far has specifically cited HEI's labor record as grounds for changing university investment policy. Other university investors in HEI include Princeton, University of Chicago, Notre Dame, Dartmouth, and Vanderbilt, according to UNITE HERE. Workers at HEI hotels are cheered by the solidarity and the pressure on HEI to change its practices.
​
"
The trip [to the university campuses] was for me one of the highlights of my life," Williamson says. ​
"
All of the students were so concerned. They wanted to do the right thing. I wish I'd had more time to talk with them. It made an impression on me that if all those kids were giving us that much support, there's no way we can lose."
Despite worries that HEI's management team would like to get rid of him for helping to organize the union, which would terminate the health insurance he desperately needs for his wife, who was recently diagnosed with lymphoma, Williamson sticks to his cause.
​
"
If something you really want is hard to get, you have to fight for it," he says. ​
"
A lot of people are scared now because of the way the economy is going. Supervisors keep watching us, talking to people they think are not supporters. They bring in new workers that management knows from other hotels. But I'm very upbeat on our program and what we've accomplished in the last year. I see a union. I have a good feeling about it, especially if universities stop investing in HEI.
​
"
Before I go to work, I always say a little prayer to help me through the day and remember the big prize that waits," he continues. ​
"
I know if I stop now, everything I've done will have been a waste of my time and everyone else's time. I know I won't be there forever, but when I leave I want the next person who has my job to have it better for themselves and their families, and for it to be union hotel."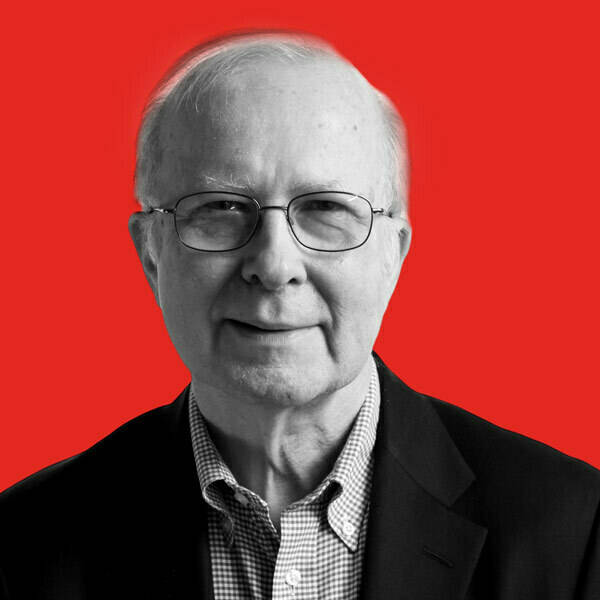 David Moberg, a former senior editor of In These Times, was on staff with the magazine from when it began publishing in 1976 until his passing in July 2022. Before joining In These Times, he completed his work for a Ph.D. in anthropology at the University of Chicago and worked for Newsweek. He received fellowships from the John D. and Catherine T. MacArthur Foundation and the Nation Institute for research on the new global economy.