Can Our Schools Run on Duncan?
Secretary of Education Arne Duncan pushes Chicago's ineffective reforms on America's children.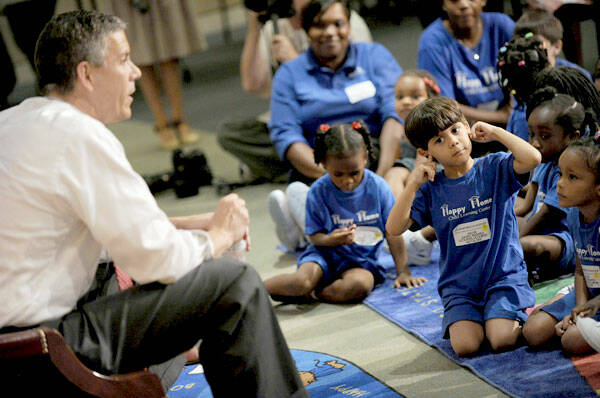 When Pres­i­dent Barack Oba­ma announced that his choice for Sec­re­tary of Edu­ca­tion was Arne Dun­can, chief exec­u­tive of the Chica­go Pub­lic Schools, he extolled his bas­ket­ball bud­dy as a prag­mat­ic, suc­cess­ful school reformer. ​"He's not behold­en to any one ide­ol­o­gy," Oba­ma said, adding that Dun­can would speak with author­i­ty based on ​"the lessons he's learned dur­ing his years chang­ing our schools from the bot­tom up."
The theory that supports treating education as a marketplace is flawed, as is the practice. When faced with performance incentives, people typically end up gaming the system.
As a crit­ic on the cam­paign trail of Pres­i­dent George W. Bush's No Child Left Behind Act, Oba­ma implic­it­ly offered Duncan's efforts in Chica­go as an alter­na­tive mod­el of how his admin­is­tra­tion would improve Amer­i­can schools, par­tic­u­lar­ly the most troubled.
But so far Dun­can and Oba­ma have only mod­i­fied Bush's edu­ca­tion plans, retain­ing many prob­lem­at­ic ele­ments. The administration's hall­mark pro­gram, Race to the Top (RTTT), encour­ages states to adopt spec­i­fied changes in a com­pe­ti­tion for mon­ey they des­per­ate­ly need. But it offers only $4.35 bil­lion in the first two rounds for school sys­tems that spend rough­ly $580 bil­lion a year, $47 bil­lion of which is fed­er­al aid. Yet by empha­siz­ing this pro­gram, Dun­can is pur­su­ing dubi­ous reforms that are not only like­ly to fail, but do real harm.
Oba­ma claims that Duncan's reform agen­da is based on expe­ri­ence, but some of its key fea­tures remain untest­ed – and those that have been test­ed have not worked well, if at all. Unfor­tu­nate­ly, Duncan's approach is root­ed in an ide­ol­o­gy that threat­ens America's sys­tem of pub­lic education.
RTTT gives points to states if they meet spe­cif­ic require­ments, doing the oppo­site of what Dun­can says is the Oba­ma administration's objec­tive – being tight on goals, loose on imple­men­ta­tion. The poli­cies Dun­can urges states to imple­ment in their quest for fed­er­al dol­lars include: expand­ing char­ter schools; link­ing teacher pay to stu­dent test scores; enabling dis­tricts to dis­miss entire staffs of fail­ing schools; weak­en­ing teacher tenure; and test­ing and track­ing stu­dent per­for­mance even more strin­gent­ly, albeit more comprehensively.
In late July, after a group of civ­il rights orga­ni­za­tions fault­ed Oba­ma for not propos­ing and fund­ing an edu­ca­tion strat­e­gy that aimed to help all stu­dents, Oba­ma defend­ed RTTT before the Nation­al Urban League as ​"the sin­gle most ambi­tious, mean­ing­ful edu­ca­tion reform effort we've attempt­ed in this coun­try in generations."
A dubi­ous record
The track record of sim­i­lar reform efforts in Chica­go and across the nation, how­ev­er, is too spot­ty to jus­ti­fy push­ing them on every finan­cial­ly des­per­ate school district.
Under pres­sure from Chicago's school reform move­ment, in 1988 the state leg­is­la­ture devolved many respon­si­bil­i­ties of the cen­tral admin­is­tra­tion to elect­ed local school coun­cils (LSCs) that hired prin­ci­pals and exer­cised mod­est bud­get author­i­ty. (I served on the LSC of Ken­wood High School, which my chil­dren attend­ed, as a par­ent rep­re­sen­ta­tive between 1996 and 2000.) The coun­cils worked well in about one-third of schools, sat­is­fac­to­ri­ly in a third and poor­ly in anoth­er third. But in 1995, when the state of Illi­nois made Chicago's may­or direct­ly respon­si­ble for the schools, May­or Richard M. Daley shift­ed pow­er back to the cen­tral admin­is­tra­tion. Gen­er­al­ly skep­ti­cal of gov­ern­ment and a believ­er in the supe­ri­or­i­ty of pri­vate busi­ness, Daley appoint­ed super­in­ten­dents – called ​"CEOs" – who iden­ti­fied with busi­ness groups like the Com­mer­cial Club, an elite busi­ness group that advo­cat­ed cor­po­rate-style school man­age­ment and a free-mar­ket edu­ca­tion ideology.
Fol­low­ing a wave of mag­net-school cre­ation in the late ​'90s, in 2001 Daley made Dun­can CEO of Chica­go schools. Dun­can pro­mot­ed char­ter schools and a con­tro­ver­sial pro­gram known as ​"Renais­sance 2010," which involved shut­ting down poor­ly per­form­ing schools (most­ly in black neigh­bor­hoods), dis­miss­ing all staff (includ­ing the lunch ladies), and reopen­ing them, with or with­out the old stu­dent body.
Many of Duncan's ini­tia­tives, and those like them, have not succeeded:
In the most defin­i­tive nation­al study to date, Stan­ford Uni­ver­si­ty researchers report­ed last year that only 17 per­cent of char­ter schools out­per­formed tra­di­tion­al pub­lic schools in math, with 37 per­cent far­ing worse than pub­lic schools and 46 per­cent mea­sur­ing up equal­ly. Chicago's char­ters (with­out tenure pro­tec­tion for their most­ly nonunion teach­ers) have per­formed bet­ter in math, but no dif­fer­ent­ly in read­ing, than pub­lic schools. Chicago's pub­lic mag­net schools – where teach­ers have tenure and a union, but stu­dents com­pete for admis­sion – scored much high­er in both math and reading.
Duncan's much-tout­ed RTTT encour­age­ment of bonus pay­ments to ​"good" teach­ers – to spur both teacher devel­op­ment and high­er stu­dent test scores – had ​"no sig­nif­i­cant impact on stu­dent achieve­ment or teacher reten­tion" in Chica­go, accord­ing to Math­e­mat­i­ca Pol­i­cy Research, a lead­ing firm in assess­ing per­for­mance of social pro­grams. (A study of a New York City mer­it-pay pro­gram also showed lit­tle effect on stu­dent performance.)
RTTT pri­or­i­ties also reflect Duncan's Renais­sance 2010 plan – close schools, then reopen them as small schools or char­ters – and his ​"port­fo­lio strat­e­gy," the school plan equiv­a­lent of an invest­ment port­fo­lio of pri­vate and pub­lic edu­ca­tion­al ​"assets." But stud­ies by SRI Inter­na­tion­al and the Chica­go Con­sor­tium on School Research (affil­i­at­ed with the Uni­ver­si­ty of Chica­go) con­clud­ed that Renais­sance 2010 schools only occa­sion­al­ly per­formed bet­ter than demo­graph­i­cal­ly sim­i­lar schools and that the port­fo­lio strat­e­gy yield­ed ​"no dra­mat­ic improvements."
Both Dun­can and the Bush administration's No Child Left Behind leg­is­la­tion encour­aged increased reliance on stan­dard­ized tests to mea­sure stu­dent per­for­mance, there­by pres­sur­ing teach­ers to teach to the test so they and their stu­dents would ​"pass." But strate­gies imposed on Chica­go schools as a con­se­quence for low scores – often against com­mu­ni­ty and union protest – did not pro­duce high­er test scores, let alone bet­ter schools. Ele­men­tary school scores did rise sharply, but most­ly because of a change in the test.
The num­ber of high school stu­dents who failed to meet grade-lev­el per­for­mance remained between 69 and 73 per­cent from 2001 to 2008, the year before Dun­can left Chica­go for Wash­ing­ton. In 2009, the Com­mer­cial Club con­clud­ed that despite ​"mod­er­ate" ele­men­tary school gains, after all of Duncan's pol­i­cy changes, the city's high schools remained ​"abysmal" and stu­dents were not pre­pared for suc­cess in col­lege or beyond.
There were cer­tain­ly indi­vid­ual school suc­cess sto­ries, some of which do not man­i­fest them­selves through improved test scores. Chica­go Pub­lic Radio's Lin­da Lut­ton has report­ed on the night-and-day dif­fer­ence in atmos­phere between a Renais­sance 2010 school and one not sim­i­lar­ly trans­formed. Yet the prac­ti­cal results of the poli­cies pushed by Dun­can and Bush in the last decade, now put for­ward in slight­ly dif­fer­ent form by Dun­can and Oba­ma, do not mer­it repetition.
Mar­ket-style myopia
Ulti­mate­ly, the issue is: How well do the stu­dents learn. But impor­tant ide­o­log­i­cal issues are at stake as well, such as, what should edu­ca­tion achieve?
This ques­tion is at the heart of a long­stand­ing bat­tle between busi­ness-ori­ent­ed edu­ca­tors, who want to churn out a ready work­force, and pro­gres­sive edu­ca­tors, act­ing in the tra­di­tion of John Dewey, who believe schools should nur­ture well-round­ed, inde­pen­dent-mind­ed citizens.
Unfor­tu­nate­ly, most Repub­li­cans and many Democ­rats, includ­ing some pro­gres­sives, believe that the prob­lems with Amer­i­can schools can be solved with more mar­ket-style poli­cies, com­pe­ti­tion, finan­cial incen­tives, char­ter schools, pri­va­ti­za­tion, stan­dard­ized test­ing and weak­ened teach­ers' unions.
But the the­o­ry that sup­ports treat­ing edu­ca­tion as a mar­ket­place is flawed, as is the prac­tice. Richard Roth­stein of the Eco­nom­ic Pol­i­cy Insti­tute and oth­ers point out that few pro­fes­sion­als in the pri­vate sec­tor are paid for per­for­mance (except in finance, and that should be a cau­tion­ary exam­ple). And when faced with per­for­mance incen­tives, peo­ple typ­i­cal­ly end up gam­ing the sys­tem. In a 2003 study, econ­o­mists Steven Levitt of the Uni­ver­si­ty of Chica­go and Bri­an Jacob of Har­vard found that as high-stakes test­ing increased, teach­ers were more like­ly to cheat, for exam­ple, chang­ing stu­dent answers, giv­ing stu­dents cor­rect answers and teach­ing from illic­it­ly obtained advance test copies.
The edu­ca­tion­al sys­tems in the rest of the devel­oped world, which famous­ly out­per­form U.S. schools, are over­whelm­ing­ly pub­lic, high­ly union­ized and pro­tect­ed from mar­ket-style fund­ing. Even though Amer­i­can sub­ur­ban schools vary dra­mat­i­cal­ly, many of these schools – with unions and teacher tenure – per­form so well that afflu­ent fam­i­lies pick their homes part­ly on the basis of school quality.
A Chica­go Con­sor­tium on Schools Research team led by Antho­ny S. Bryk recent­ly pub­lished Orga­niz­ing Schools for Improve­ment: Lessons From Chica­go, the result of two decades of study. They found that suc­cess­ful schools had five essen­tial pil­lars of sup­port: edu­ca­tion­al lead­er­ship, par­ent-com­mu­ni­ty ties, pro­fes­sion­al capac­i­ty, a stu­dent-cen­tered learn­ing cli­mate and instruc­tion­al guid­ance. The stronger these pil­lars, the more the schools thrived and test results improved.
Rather than focus on build­ing com­plex sys­tems that extend beyond the school, mar­ket-ori­ent­ed reform­ers tend to focus on one fac­tor – teach­ers. (See Richard Greenwald's ​"A Mod­est Pro­pos­al for Teacher Tenure Reform," in ITT's Sep­tem­ber 2010 issue.) Like most Amer­i­can man­agers, they see teach­ers, along with their unions, as a fac­tor of pro­duc­tion to be con­trolled, not as allies and resources for cooperation.
Amer­i­cans across the polit­i­cal spec­trum see edu­ca­tion as a major solu­tion to crime, inequal­i­ty, unem­ploy­ment and so on. But for decades, researchers have shown that the sin­gle most sig­nif­i­cant deter­min­ing fac­tor in stu­dents' suc­cess in school is the socioe­co­nom­ic sta­tus of their par­ents. (See Roger Bybee's ​"It's the Pover­ty, Stu­pid," also in ITT's Sep­tem­ber 2010 issue.)
That doesn't mean poor stu­dents can't learn. But their dis­ad­van­tages – from untreat­ed toothaches to con­stant tran­sience of res­i­dence and school – can over­whelm even the best school.
What the chil­dren in America's fail­ing schools need is direct pol­i­cy inter­ven­tion to reduce inequal­i­ty, to pro­vide broad­er pub­lic ser­vices and to con­nect res­i­dents of very poor neigh­bor­hoods to jobs that pay a liv­ing wage.
What they are get­ting are Duncan's ques­tion­able mar­ket-ori­ent­ed reforms – reforms that often involve assaults on the pub­lic sec­tor and orga­nized labor. It's a pre­dictable shame when such nos­trums are ped­dled by Repub­li­cans, a tragedy when embraced by Democrats.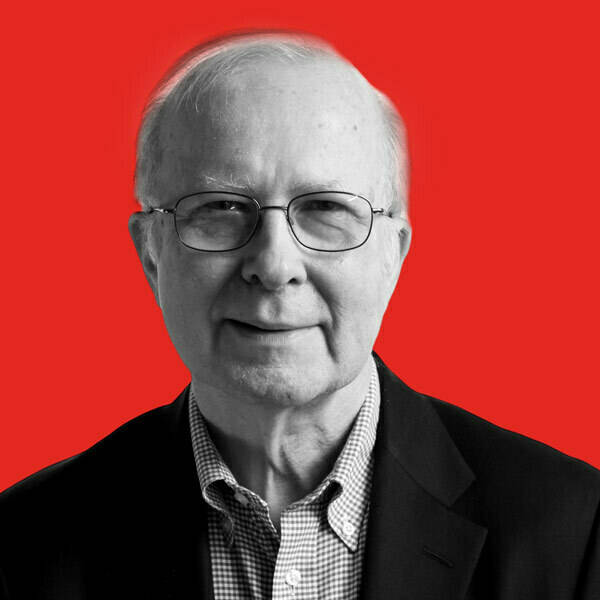 David Moberg, a senior edi­tor of In These Times, has been on the staff of the mag­a­zine since it began pub­lish­ing in 1976. Before join­ing In These Times, he com­plet­ed his work for a Ph.D. in anthro­pol­o­gy at the Uni­ver­si­ty of Chica­go and worked for Newsweek. He has received fel­low­ships from the John D. and Cather­ine T. MacArthur Foun­da­tion and the Nation Insti­tute for research on the new glob­al economy.