We Don't Have Time to End Capitalism—But Growth Can Still Be Green.
Growth, energy use and emissions are historically linked, but this trend could end with mass investment in renewables and energy efficiency.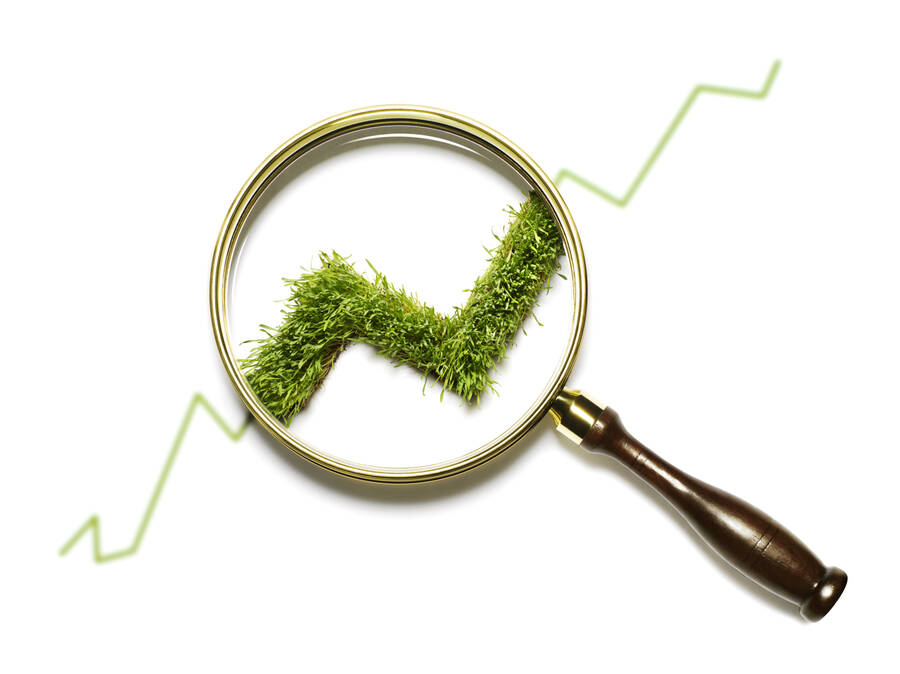 This pieces is a response to ​"We Can't Beat Cli­mate Change Under Cap­i­tal­ism. Social­ism Is the Only Way.​"
Any progressive political program that fails to deliver growth is doomed to fail.
Ash­ley is cor­rect that address­ing the cli­mate cri­sis requires a rad­i­cal trans­for­ma­tion of the eco­nom­ic sys­tem, includ­ing more state-led plan­ning. How­ev­er, insist­ing that we must imme­di­ate­ly end eco­nom­ic growth, let alone cap­i­tal­ism, is a polit­i­cal dead end. For­tu­nate­ly, a green trans­for­ma­tion can coin­cide with sus­tain­able, egal­i­tar­i­an growth.
I agree with Ash­ley that we need a Green New Deal that pri­or­i­tizes cli­mate jus­tice, cre­ates jobs and elim­i­nates car­bon emis­sions. It's notable that at least some of the thinkers behind the Green New Deal have designed the pro­gram specif­i­cal­ly to be com­pat­i­ble with eco­nom­ic growth. The pro­gres­sive econ­o­mist Robert Pollin argues that shut­ting down fos­sil fuels can be con­sis­tent with growth due to the rise of alter­na­tive ener­gy. While Ash­ley is cor­rect that growth, ener­gy use and emis­sions are his­tor­i­cal­ly linked, Pollin points out this link could be bro­ken by mass invest­ment in renew­ables and ener­gy efficiency.
Pollin has cal­cu­lat­ed that we can fund a Green New Deal by ded­i­cat­ing around 1.5 to 2 per­cent of GDP to the effort. This mod­el of tying invest­ment to GDP would ben­e­fit from growth: ​"A high­er eco­nom­ic growth rate will also accel­er­ate the rate at which clean ener­gy sup­plants fos­sil fuels," he writes, ​"since high­er lev­els of GDP will cor­re­spond­ing­ly mean a high­er lev­el of invest­ment being chan­neled into clean-ener­gy projects." The faster the econ­o­my grows, the faster we can grow the pool of resources ded­i­cat­ed to the Green New Deal — with­out tak­ing resources away from the rest of the econ­o­my in ways that could jeop­ar­dize pop­u­lar support.
The fact that the Green New Deal is com­pat­i­ble with eco­nom­ic growth is an impor­tant part of why it is polit­i­cal­ly pos­si­ble. Any pro­gres­sive polit­i­cal pro­gram that fails to deliv­er growth is doomed to fail. The loss of growth is a reces­sion or depres­sion. Work­ers lose their jobs and feel the loss of upward mobil­i­ty, busi­ness­es lose their prof­its and politi­cians lose pop­u­lar sup­port, which high­ly moti­vates every­one to get behind any polit­i­cal project that can cred­i­bly promise to restore growth. Any sec­tion of the cli­mate move­ment that embraces per­ma­nent eco­nom­ic depres­sion will fail to win over a broad polit­i­cal base and end up iso­lat­ing itself. This is true in advanced cap­i­tal­ist coun­tries like the Unit­ed States, but even more so in coun­tries of the Glob­al South, which can­not pos­si­bly accept a future of low eco­nom­ic growth that would doom them to per­ma­nent poverty.
Ashley's response to these prob­lems is to argue that the need for con­tin­u­ous growth is a prod­uct of cap­i­tal­ism, so we need to abol­ish cap­i­tal­ism. How­ev­er, the deep eco­nom­ic reforms that he pro­pos­es as part of the Green New Deal, such as the nation­al­iza­tion of indus­try and state-led eco­nom­ic plan­ning, are not suf­fi­cient to abol­ish the need for growth. In dif­fer­ent times and places we have seen coun­tries (for exam­ple, the U.S.S.R.) embrace the nation­al­iza­tion of lead­ing indus­tries and state-led plan­ning, but these have still felt the need to pri­or­i­tize growth, and have fall­en into eco­nom­ic and polit­i­cal cri­sis when that growth failed.
Any­one who wants to abol­ish capitalism's need for growth must first come to a clear­er under­stand­ing of where this neces­si­ty comes from. All nation­al economies are embed­ded with­in a sys­tem of glob­al cap­i­tal­ism, lock­ing them into com­pe­ti­tion with one anoth­er in a game of ​"grow or die." State-planned economies and state own­er­ship of com­pa­nies do not change this.
Work­ing in col­lab­o­ra­tion with oth­er move­ments around the world, we can begin to reduce these pres­sures. Poten­tial reforms include a Glob­al Green New Deal, a glob­al min­i­mum wage sys­tem to put a floor under the wages of work­ers in all coun­tries, and shut­ting down tax havens. But we can­not elim­i­nate these glob­al pres­sures immediately.
The neces­si­ty of con­tin­u­ous growth is hard­ly innocu­ous, and over­com­ing cap­i­tal­ism is not impos­si­ble. But we can't wait until we've built a move­ment big enough to over­come it before we start mak­ing rapid progress toward address­ing the cli­mate cri­sis. The good news is, we don't have to.
For a response to this piece, see ​"A Path to Demo­c­ra­t­ic Social­ism Means a Path To Cli­mate Justice​."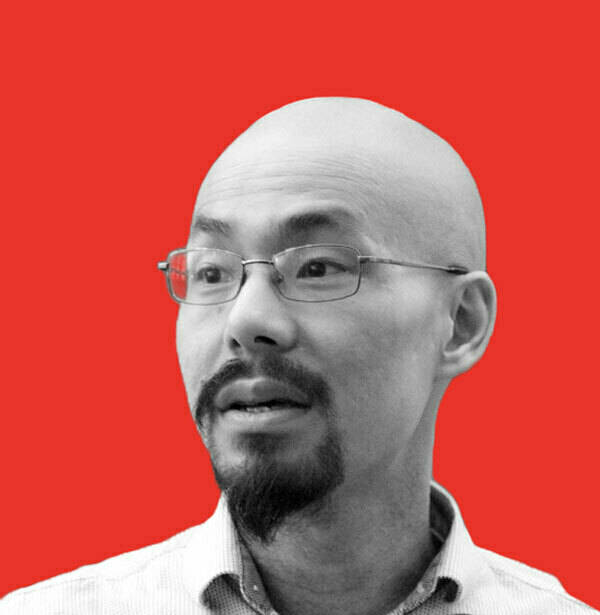 Tobi­ta Chow is the direc­tor of Jus­tice Is Glob­al, a spe­cial project of People's Action that is build­ing a move­ment to cre­ate a more just and sus­tain­able glob­al econ­o­my and defeat right-wing nation­al­ism around the world. You can fol­low Tobi­ta on Twit­ter at @tobitac.