Central States Pension Fund Prepares To Slash Hundreds of Thousands of Workers' Pensions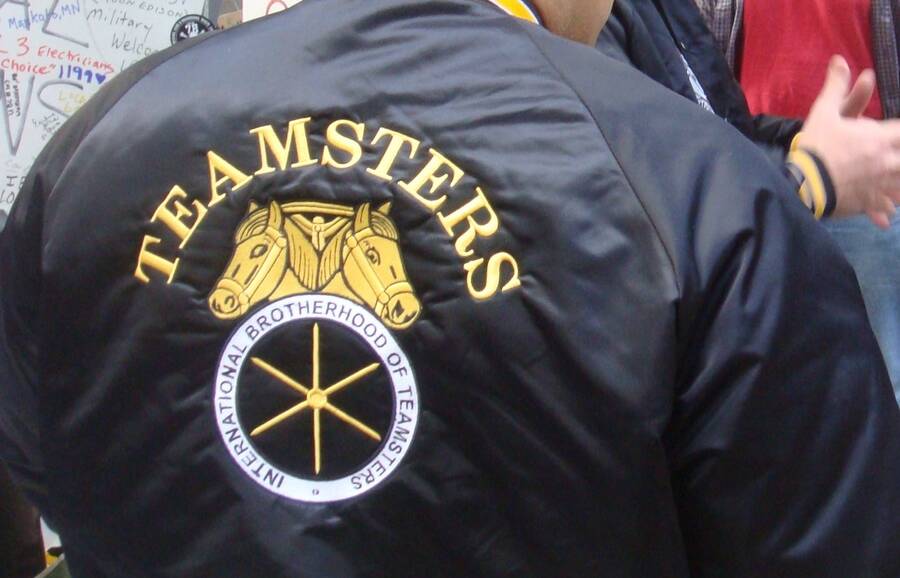 For sev­er­al months, many cur­rent and retired truck dri­vers have feared receiv­ing a let­ter in the mail that could be ​"dev­as­tat­ing," in the words of Team­sters union vice-pres­i­dent John Mur­phy. Final­ly, last Fri­day, the Cen­tral States Pen­sion Fund sent those dread­ed let­ters to 407,000 work­ers and retirees, main­ly Team­sters employed by hun­dreds of truck­ing-relat­ed com­pa­nies with roots in the Mid­west, South and East.
Each indi­vid­u­al­ized let­ter told them in detail whether the fund will now cut their promised pen­sion pay­ments — and, if so, by how much.
Four decades after Con­gress first passed leg­is­la­tion pro­tect­ing work­ers against such cuts, these reduc­tions in promised ben­e­fits derived from work­ers' deferred wages have start­ed again, thanks to leg­is­la­tion passed late in 2014 with sup­port from not only many busi­ness­es but also some unions and tra­di­tion­al­ly pro-union mem­bers of Congress.
Pro-work­er advo­cates like the Pen­sion Rights Cen­ter warn that this move to cut the ben­e­fits at the trou­bled Cen­tral States Pen­sion fund could spread to oth­er, more secure­ly financed mul­ti-employ­er plans as well as even more wide­spread sin­gle-employ­er, defined-ben­e­fit plans. But it could also spur sup­port for leg­is­la­tion intro­duced in June by Sen. Bernie Sanders (I‑VT) and Rep Mar­cy Kap­tur (D‑OH) that would save the endan­gered pensions.
The cuts in month­ly pay­ments to work­ers cov­ered by Cen­tral States will vary from noth­ing (for about one-third of the group) to more than 60 per­cent (the high­est loss­es will be suf­fered by many in a group of about 28,400 Team­sters whose employ­ers had aban­doned their employ­ees, usu­al­ly via bank­rupt­cy and clo­sure). The aver­age loss for all par­tic­i­pants will be 22.6 per­cent of retire­ment pay on which they had count­ed, accord­ing to the sum­ma­ry pre­pared by the fund trustees.
The hard­est hit appear to be work­ers who have less than 20 years employ­ment under the Cen­tral States fund, are not yet retired, or left their Cen­tral States employ­er (by quit­ting or being terminated).
For exam­ple, after 12 years under the Cen­tral States fund, Jeff Dex­ter, 49, left his job about 11 years ago to work at a non-prof­it orga­ni­za­tion. Over the week­end, he got his let­ter telling him that when he retires after 2031, he was eli­gi­ble for a pen­sion of $476.82 a month, not the $1,558.06 he would have received. He cal­cu­lat­ed the cut: 69.4 percent.
He thought about his wife and the small size of spousal ben­e­fit she might get — a wor­ry he says he feels acute­ly because so many men in his fam­i­ly died young. Then he thought about man­agers of the fund, espe­cial­ly exec­u­tive direc­tor Thomas Nyhan, who makes $662,060 a year. ​"It might be okay if he took a 70 per­cent cut, too," Dex­ter muses.
He wor­ries he'll now have to work into his 80s, he says, but then he thinks of his retired friends now in their 70s and 80s. ​"I don't know what they'll do to sup­port their fam­i­lies," he said.
Trustees say that the fund is in des­per­ate shape as a result of ​"truck­ing indus­try dereg­u­la­tion, declin­ing union mem­ber­ship and two dev­as­tat­ing nation­al reces­sions." Dereg­u­la­tion, for exam­ple, led to the fail­ure of hun­dreds of truck­ing indus­try firms, both large and small, who left their past employ­ees ​"orphaned" with­out any­one to pay into the fund for their retire­ment (nor pay into the fed­er­al government's pen­sion insur­ance fund).
Flawed pub­lic pol­i­cy ulti­mate­ly caused many of the prob­lems lead­ing to the pen­sion cuts, but the price for the res­cue of the fund has been pri­va­tized and charged to indi­vid­ual work­ers — but not because of any­thing they them­selves did or did not do.
Local union offi­cials con­vened on Fri­day at the Rose­mont con­ven­tion cen­ter near Chicago's main air­port on Fri­day to hear the trustees report on their plan for a ​"res­cue," but a res­cue of the insti­tu­tion, not the work­ers — much like how after the 2008 finan­cial cri­sis, there was sig­nif­i­cant effort to save the banks rather than home­own­ers threat­ened with fore­clo­sure. Out­side the hall, more than 100 irri­tat­ed pen­sion­ers and their sup­port­ers were at the doors, demand­ing action to pro­tect their retire­ment security.
Judg­ing from inter­views after the closed meet­ing, many local offi­cials want­ed to know why the fund and union lead­ers had not act­ed ear­li­er and more force­ful­ly to solve prob­lems and to find alter­na­tives to the hasti­ly passed 2014 Mul­ti-employ­er Reform Act that had autho­rized the cuts.
Through the Nation­al Coor­di­nat­ing Com­mit­tee for Mul­ti­em­ploy­er Plans, a group of employ­ers and some union lead­ers (com­posed main­ly of build­ing trades unions but also ini­tial­ly Team­sters Pres­i­dent James P. Hof­fa) includ­ed the option of ben­e­fit cuts in a report that was the tem­plate for the Mul­ti­em­ploy­er Pen­sion Reform Act of 2014. But the inter­nal back­lash from mem­bers led Hof­fa to switch into oppo­si­tion, although some mem­bers and local offi­cials think he should be more force­ful, espe­cial­ly in pro­mot­ing the Sanders-Kap­tur alternative.
Vice-pres­i­dent Mur­phy told the impa­tient crowd that pres­i­dent James P. Hof­fa could not be there because of a pri­or per­son­al engage­ment, but he also praised their work. ​"There not one per­son in the House of Rep­re­sen­ta­tives or the U.S. Sen­ate that is defend­ing this law," he told the group, who rep­re­sent­ed around two dozen statewide com­mit­tees. " ​'Oh, we didn't know what was in the law,' " he mock­ing­ly scorned their excuses.
Con­sid­er­ing that many of the dis­grun­tled present or future retirees on hand were crit­ics of Hof­fa, includ­ing mem­bers of Team­sters for a Demo­c­ra­t­ic Union, the par­tial con­ver­gence of all ele­ments of the union on block­ing the cuts was noteworthy.
But many in the crowd thought that Hof­fa shares much of the blame. For­mer pres­i­dent Ron Carey fought a nation­al strike against UPS in 1997 in large part to fight the company's demand to with­draw from the fund. Ten years lat­er, Hof­fa allowed the biggest, health­i­est con­trib­u­tor, UPS, to with­draw from the fund, after pay­ing a $6.1 bil­lion with­draw­al fee. UPS also agreed to addi­tion­al con­trac­tu­al pro­tec­tions of UPS work­ers from any loss­es at Cen­tral States.
"Had they not tak­en UPS out of the fund we would not need this res­cue," one local union pres­i­dent said, ask­ing not to be named for fear of polit­i­cal attacks. ​"That start­ed the whole ball rolling. … It's the num­ber one rea­son why the fund is in the dumps."
As a result of the shrink­age of its base, Cen­tral States is now pay­ing out $3.46 in ben­e­fits for every $1 it takes in, thus pay­ing $2 bil­lion a year more than they receive, an unten­able sit­u­a­tion that could lead to insol­ven­cy with­in a decade. Since the fund claims now to be earn­ing a return on invest­ment sim­i­lar to oth­er big mul­ti-employ­er pen­sion funds, the prob­lem reflects the decline of union mem­bers and the accu­mu­la­tion of unfund­ed oblig­a­tions, not invest­ment prospects.
But who should pay? The retire­ment ben­e­fits flow from mon­ey that mem­bers would oth­er­wise have received as income but pre­ferred to take as pen­sion pay­ments to guar­an­tee secure their old age. Cut­ting their ben­e­fits is a cut in pay for a prob­lem not of their own making.
In 1974 Con­gress passed the Employ­ee Retire­ment Income Secu­ri­ty Act to block employ­ers from such cost-shift­ing. It estab­lished an insur­ance pro­gram under the Pen­sion Ben­e­fit Guar­an­ty Cor­po­ra­tion (set up under ERISA) that helps work­ers whose funds have failed up to a point — usu­al­ly below what they might have oth­er­wise received to restore retire­ment income. The Cen­tral States res­cue plan guar­an­tees pay­ments at least 10 per­cent above the PBGC minimum.
Cen­tral States' action makes ​"it the first [com­pa­ny] in 40 years to be allowed to cut its ben­e­fits," not­ed Karen Fer­gu­son, exec­u­tive direc­tor of the Pen­sion Rights Cen­ter, which has joined with the Team­sters, Machin­ists and a few oth­er unions in attacks on the employ­er move. The Mul­ti­em­ploy­er Pen­sion Reform Act (MPRA), passed last Decem­ber with­out hear­ings and buried in the Omnibus spend­ing bill, makes that break with the past pos­si­ble. Co-spon­sored by Rep. John Kline (R‑OH) and Rep. Mar­cy Kap­tur (D‑OH), the leg­is­la­tion sped through Con­gress with lit­tle fan­fare (or hear­ings) pro or con and key sup­port of Rep. George Miller (D‑CA), the retir­ing but still rank­ing Demo­c­rat on the House Edu­ca­tion and Work­force Committee.
The let­ters Team­sters are now receiv­ing reflect a plan that Cen­tral States sub­mit­ted to the Trea­sury depart­ment on Tues­day. MPRA set cer­tain lim­its: no cuts could be imposed on work­ers more than 80 years old, and only small con­ces­sions could be wrought from those 75 to 80 years old. These age groups include 41 per­cent of all par­tic­i­pants. Also, peo­ple with dis­abil­i­ties get more secure pro­tec­tion, and UPS work­ers have their con­trac­tu­al back-up protection.
But dri­vers at the ​"orphans," espe­cial­ly ones who worked for such com­pa­nies for many years, will lose deeply, even though they did the same sort of hard work as those still get­ting full pensions.
"The whole thing is a rot­ten deal," Fer­gu­son said.
The bill intro­duced by Sens. Bernie Sanders (I‑VT) and Sher­rod Brown (D‑OH), along with Rep. Mar­cy Kap­tur (D‑OH) — Keep Our Pen­sions Promis­es Act (KOP­PA), would restore the orphans' pen­sions. Rather than use gen­er­al rev­enue funds, as a failed 2010 leg­isla­tive pro­pos­al would have done, it relies on rev­enue from the elim­i­na­tion of two spe­cif­ic tax loop­holes that large­ly ben­e­fit rich speculators.
Under MPRA, pen­sion fund ben­e­fi­cia­ries must vote their approval or dis­ap­proval with­in 30 days, but bal­lots will be count­ed as ​"for" the res­cue plan's cuts if ben­e­fi­cia­ries do not return their bal­lots. Also, the Trea­sury can over­ride any vote if it wants, and work­ers are blocked from suing the Fund. Sen. Rob Port­man (R‑OH) is plan­ning to intro­duce leg­is­la­tion ear­ly in Octo­ber to change the vot­ing pro­ce­dure to make it less of an obsta­cle to demo­c­ra­t­ic decision-making.
It is espe­cial­ly urgent to make such a demo­c­ra­t­ic change, not only to guar­an­tee a tru­ly rep­re­sen­ta­tive vote on such an impor­tant issue, but also to rec­og­nize the he slow but sig­nif­i­cant progress of demo­c­ra­t­ic reform in the union.
"If we didn't have democ­ra­cy in the Team­sters as there is now, would we have had this, these Jim­my-Come-Late­ly efforts to stop the dam­age?" asked Dan Camp­bell, a retired Team­ster work­er, elect­ed offi­cer and staff mem­ber who has sup­port­ed TDU but says he's hap­py to have help from Hof­fa and any­one else. ​"If it weren't for [union lead­er­ship] elec­tions com­ing up next year, the answer is, no."
Democ­ra­cy still offers some hope for work­ers to have a voice on the pen­sion that they not only were promised but had earned. It means some­thing to Jeff Dex­ter. ​"At first I was stunned," he said about the pen­sion news, ​"then I was sad­dened. Now I'm pissed off. I tru­ly believe this could have been avoided."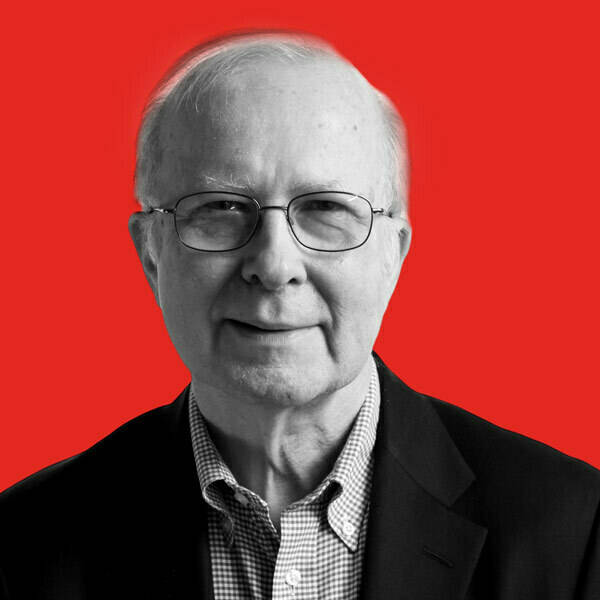 David Moberg, a senior edi­tor of In These Times, has been on the staff of the mag­a­zine since it began pub­lish­ing in 1976. Before join­ing In These Times, he com­plet­ed his work for a Ph.D. in anthro­pol­o­gy at the Uni­ver­si­ty of Chica­go and worked for Newsweek. He has received fel­low­ships from the John D. and Cather­ine T. MacArthur Foun­da­tion and the Nation Insti­tute for research on the new glob­al economy.