Centrism Is in a Death Spiral: Our Only Hope Is to Let It Perish
While some cling to the Clinton era of the 1990s, the future belongs to a socialism for the 21st century.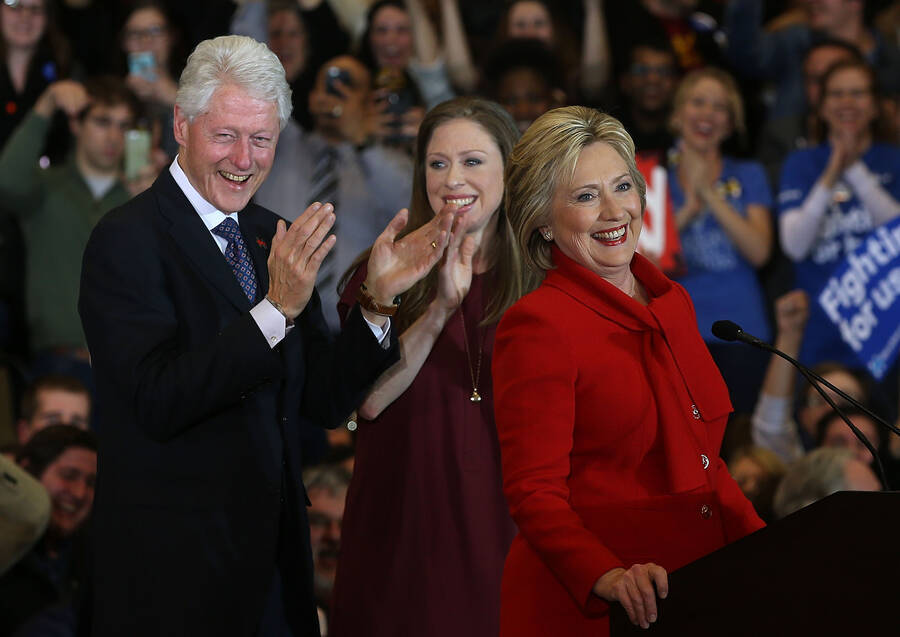 If you want to gaze upon the last gasps of a dying polit­i­cal ide­ol­o­gy, look no fur­ther. A recent New York Times op-ed mak­ing the case for why Democ­rats should move ​"back to the cen­ter" suc­ceeds at lay­ing out the myr­i­ad rea­sons why cor­po­rate-dri­ven, third-way cen­trism has tak­en its final bow.
The Democratic Party moving away from its reliance on corporate backing and embracing a bold left agenda poses a direct threat to what Penn and Stein have spent their careers in politics building.
And who bet­ter to deliv­er such a sal­vo than the thor­ough­ly dis­cred­it­ed, long­time poll­ster and pub­lic-rela­tions strate­gist for the Clin­tons, Mark Penn? At a time when vot­ers are reject­ing the Demo­c­ra­t­ic Party's cen­trist drift, Penn and his co-author Andrew Stein — a ​"life­long Demo­c­rat" who endorsed Don­ald Trump in 2016 — pro­vide a prime exam­ple of exact­ly what the par­ty must avoid doing if it hopes to avoid fad­ing into com­plete irrelevance.
Penn and Stein's pri­ma­ry con­ceit is a long­ing for the Clin­ton era of the 1990s when cen­trist pol­i­tics reigned supreme and a Demo­c­rat occu­pied the White House. But their analy­sis betrays a fun­da­men­tal mis­un­der­stand­ing of his­to­ry and politics.
Yes, Bill Clin­ton won in 1992, and again in 1996, run­ning on a cen­trist agen­da. But Democ­rats also lost both hous­es of Con­gress dur­ing his time in office, and lat­er the pres­i­den­cy in 2000. Key poli­cies pushed through by Clin­ton — includ­ing wel­fare reform, the crime bill and finan­cial dereg­u­la­tion — helped to shred the social safe­ty net, cat­a­pult mass incar­cer­a­tion and bol­ster cor­po­rate pow­er over the U.S. economy.
There is zero evi­dence that a Demo­c­ra­t­ic Par­ty aligned around these types of poli­cies would win in 2017, or that what vot­ers today are demand­ing is ​"fis­cal respon­si­bil­i­ty," as Penn and Stein claim. In fact, the very poli­cies that are pop­u­lar right now—expand­ing social secu­ri­ty, tax­ing the rich, mak­ing pub­lic col­lege free, pro­vid­ing uni­ver­sal health­care and break­ing up the big banks — fly in the face of what these scions of cen­trism propose.
Rather than engag­ing with the fact that the ideas embraced by the Left are actu­al­ly what vot­ers want, Penn and Stein sim­ply claim:
Big­ger gov­ern­ment hand­outs won't win work­ing-class vot­ers back. This is the fal­la­cy of the left, believ­ing that vot­ers just need to be shown how much they are get­ting in gov­ern­ment benefits.
But the cen­tral idea behind left eco­nom­ic pol­i­tics has nev­er been about explain­ing to vot­ers why they should be grate­ful for pub­licly-fund­ed social pro­grams: It's about expand­ing those pro­grams so they make people's lives better.
For Penn and Stein, how­ev­er, the solu­tion lies in unleash­ing the pow­ers of the mar­ket to stop the econ­o­my from being ​"reg­u­lat­ed to death," a core prin­ci­ple of neoliberalism.
In 2016, Bernie Sanders gal­va­nized over 13 mil­lion vot­ers by run­ning open­ly as a demo­c­ra­t­ic social­ist in the Demo­c­ra­t­ic pri­ma­ry on an unapolo­get­i­cal­ly left agen­da, opposed to the decades-long reign of neolib­er­al Demo­c­ra­t­ic politics.
Sanders is cur­rent­ly the most pop­u­lar politi­cian in the Unit­ed States, and nation­al Democ­rats — from Kris­ten Gilli­brand to Eliz­a­beth War­ren—are get­ting on board with aspects of his pro­gram, includ­ing sin­gle-pay­er health­care. In con­trast, Hillary Clin­ton infa­mous­ly stat­ed dur­ing the pri­ma­ry cam­paign that sin­gle pay­er would ​"nev­er, ever come to pass."
This left­ward momen­tum points to the like­ly ratio­nale behind Penn and Stein's defense of cen­trism: It's in a death spiral.
And, as ben­e­fi­cia­ries of cor­po­rate-dri­ven pol­i­tics, the authors them­selves stand to lose much by the demise of their pre­ferred strand of neolib­er­al politics.
Mark Penn runs a pub­lic-rela­tions firm that does busi­ness with major cor­po­rate clients, includ­ing AT&T, Microsoft and Herbal­ife, as well as an invest­ment firm that finances both Demo­c­ra­t­ic and Repub­li­can advo­ca­cy com­pa­nies, as report­ed by The Intercept.
In 2007, while work­ing for Hillary Clinton's pri­ma­ry cam­paign, Penn wrote in his per­son­al blog, ​"I have found the mix­ing of cor­po­rate and polit­i­cal work to be stim­u­lat­ing, enor­mous­ly help­ful in attract­ing tal­ent, and help­ful in cross-pol­li­nat­ing new ideas and skills … And I have found it good for business."
Andrew Stein, who was once pres­i­dent of the New York City Coun­cil, is known for reject­ing the city's pub­lic elec­toral finance sys­tem in favor of receiv­ing con­tri­bu­tions from cor­po­rate and wealthy indi­vid­ual donors. His endorse­ment of Trump includ­ed a call for low­er­ing tax­es on cor­po­ra­tions and the rich while dereg­u­lat­ing businesses.
Stein's oth­er claim to fame is his 2011 con­vic­tion for tax eva­sion as part of a mas­sive Ponzi scheme in which he used his con­nec­tions to laun­der mon­ey to pay rent on a per­son­al estate in Bridge­hamp­ton, New York.
The Demo­c­ra­t­ic Par­ty mov­ing away from its reliance on cor­po­rate back­ing and embrac­ing a bold left agen­da pos­es a direct threat to what Penn and Stein have spent their careers in pol­i­tics building.
So, it's no sur­prise their advice for the par­ty is to reject the polit­i­cal winds, put their hands over their ears and go for­ward full-throt­tle with a polit­i­cal project that saw its cul­mi­na­tion in a his­toric loss by the Demo­c­ra­t­ic Party's cen­trist nom­i­nee to one of the most vul­ner­a­ble Repub­li­can can­di­dates in mod­ern polit­i­cal history.
This will sure­ly not be the last time centrism's true believ­ers pen op-eds or hold closed-door meet­ings push­ing for a return to the hal­cy­on days of the 1990s when their per­son­al and polit­i­cal for­tunes were high and the econ­o­my was free of its shack­les. Not when neolib­er­al insid­ers such as Rahm Emanuel are advis­ing the party.
But 2017 is not 1996. The 2008 finan­cial cri­sis showed how mar­ket forces can dec­i­mate com­mu­ni­ties, impov­er­ish work­ing peo­ple, take their homes, elim­i­nate their jobs and cause their debt to sky­rock­et. Our cur­rent polit­i­cal cri­sis — with Trump's increas­ing attacks on work­ers, women, mar­gin­al­ized com­mu­ni­ties and the future of human­i­ty — demands some­thing new.
Penn and Stein seem to be aware of the specter that haunts them, as they stress the ​"need to reject social­ist ideas." But over­com­ing the crises we face will mean embrac­ing egal­i­tar­i­an poli­cies that pro­vide a bet­ter and more reli­able stan­dard of liv­ing across the board. With inequal­i­ty at its high­est lev­els in decades, and only con­tin­u­ing to grow, cen­trism has proven entire­ly inca­pable of accom­plish­ing these goals. As long as cor­po­rate elites are put in charge of the econ­o­my, this trend is sure to continue.
Social­ist ideas are pop­u­lar, as polls con­tin­ue to prove. And some Democ­rats are begin­ning to embrace them. Mov­ing left is the only real path out of the wilder­ness for the par­ty, even if Mark Penn and Andrew Stein lose out along the way.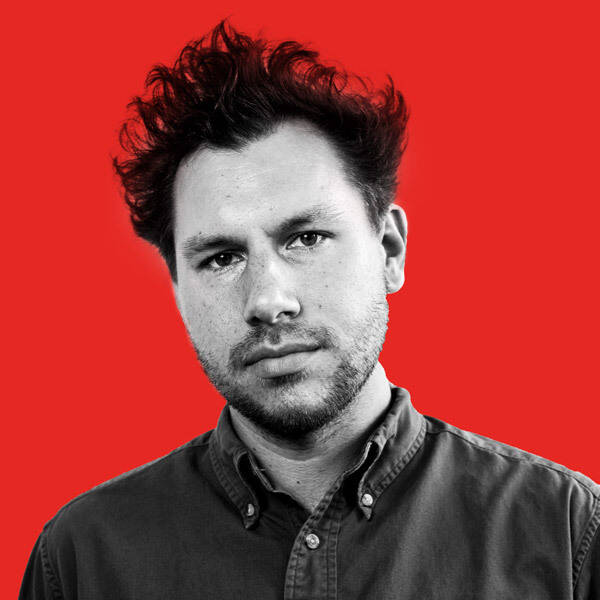 Miles Kampf-Lassin, a grad­u­ate of New York Uni­ver­si­ty's Gal­latin School in Delib­er­a­tive Democ­ra­cy and Glob­al­iza­tion, is a Web Edi­tor at In These Times. Fol­low him on Twit­ter @MilesKLassin