The Problem With Centrism Is That It Might Get Us All Killed
Going 'back to the center' and curbing climate change are mutually exclusive.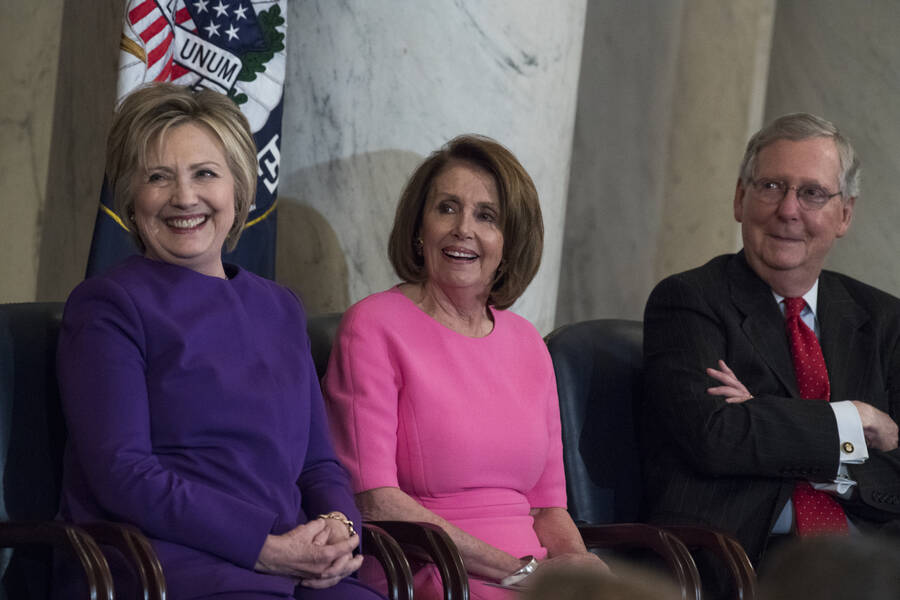 At this point in the news cycle, say­ing Mark Penn and Andrew Stein's op-ed in the New York Times yes­ter­day was a hot mess is a cold take. Lib­er­als and left­ists both seem to agree that Democ­rats shouldn't take the advice of the man who over­saw Hillary Clinton's doomed and xeno­pho­bic 2008 pri­ma­ry bid and a tax-evad­er-turned-Trump sup­port­er, respec­tive­ly. Among their sug­ges­tions are to ​"reject social­ist ideas" and tack right, embrac­ing reforms like 1996's dis­as­trous wel­fare reform package.
Curbing climate change requires a fundamental rethinking of our economic system and the role of the state in orchestrating it.
But Penn and Stein weren't alone this week in offer­ing maligned guid­ance about the Democ­rats' path for­ward. A stick­er-choos­ing poll from the Demo­c­ra­t­ic Con­gres­sion­al Cam­paign Com­mit­tee (DCCC) — which appar­ent­ly has noth­ing bet­ter to do — float­ed swag fea­tur­ing the slo­gan, ​"Have you seen the oth­er guys?" (To be fair, the line pret­ty accu­rate­ly sums up the strat­e­gy behind Clinton's 2016 pres­i­den­tial campaign.)
Then there's ​"Win The Future" ("WTF" col­lo­qui­al­ly, obnox­ious­ly), the brain­child of Sil­i­con Val­ley mega-donors who want to dis­rupt the Democ­rats into becom­ing more ​"pro-busi­ness," which has clear­ly been the miss­ing ingre­di­ent in the party's strat­e­gy these last sev­er­al years. Their plan? Crowd-source ideas via Twit­ter and put them on bill­boards around Wash­ing­ton D.C — ​'where politi­cians can see them!'
Indi­vid­u­al­ly, all these ideas seem to lack much in the way of strate­gic mer­it. Tak­en togeth­er, they spell out a good case for why we shouldn't take any­one seri­ous­ly who wants to defend the cen­ter from a left­ward drift.
So, what made any­one think this kind of think­ing was smart in the first place? Because they man­aged to win elec­tions for a time, cen­trists paint­ed them­selves as the Machi­avel­lians who rebrand­ed Britain's Labour Par­ty to beat the Tories and turned Democ­rats into the par­ty of wel­fare reform, win­ning over mod­er­ate Repub­li­can vot­ers in the process.
Pol­i­tics, of course, has changed a lot since the days of Bill Clin­ton and Tony Blair. The Democ­rats have lost 1,000 seats since 2008, and not — as Penn and Stein argue — because Bernie Sanders ran in the 2016 Demo­c­ra­t­ic pri­ma­ry. Labour was humil­i­at­ed at the polls by Tories and rapid­ly lost mem­bers until recent­ly, when Jere­my Corbyn's open­ly left wing of the par­ty start­ed to pull it back to its work­ing-class, social­ist ori­gins and win back seats and grass­roots appeal because of it. Bernie Sanders is also America's most pop­u­lar politi­cian.
Faced with a choice between social­ism and bar­barism, defend­ers of the cen­ter are devolv­ing into sad fan fic­tions about Justin Trudeau, Emmanuel Macron and Angela Merkel form­ing a Jus­tice League ani­mat­ed by col­or­ful socks and a zeal for free-trade poli­cies. After years of infan­tiliz­ing the left as unre­al­is­tic dream­ers, a sub­stra­tum of poll­sters, washed-up politi­cians and media per­son­al­i­ties are cling­ing on to the idea that a few telegenic heads of state and an elu­sive sil­ver bul­let from the FBI's Rus­sia inves­ti­ga­tion will bring Trump and the ris­ing far-right tide he rep­re­sents crum­bling down.
There's anoth­er prob­lem with this kind of mag­i­cal think­ing, beyond it being man­i­fest­ly out of touch with polit­i­cal real­i­ty: It might get us all killed.
Curb­ing cli­mate change requires a fun­da­men­tal rethink­ing of our eco­nom­ic sys­tem and the role of the state in orches­trat­ing it. Just last week, the Unit­ed Nations warned that we have just three years to keep the world from warm­ing beyond two degrees Cel­sius, a thresh­old that — if passed — could leave major coastal cities under­wa­ter and fuel geopo­lit­i­cal con­flict world­wide. Pre­vent­ing that in the Unit­ed States alone will mean a rapid scale down (like­ly via nation­al­iza­tion) of coal, oil and nat­ur­al gas com­pa­nies, the state com­man­deer­ing com­pa­nies to phase out com­bus­tion-pow­ered cars almost imme­di­ate­ly and invest­ing tril­lions of dol­lars in pub­lic fund­ing to rev­o­lu­tion­ize the country's out­mod­ed grid sys­tem. And that's just for starters.
All of this flies in the face of a cen­trists' advice about reign­ing in spend­ing and keep­ing the government's role in indus­try to a min­i­mum. The pre­scrip­tion physics lays out, on the oth­er hand, couldn't be clear­er: social­ism, or some­thing damn near close to it — includ­ing a lot of the things Penn and Stein sug­gest rejecting.
The sheer phys­i­cal real­i­ty of cli­mate change might be the best argu­ment against believ­ing a damn word these guys say.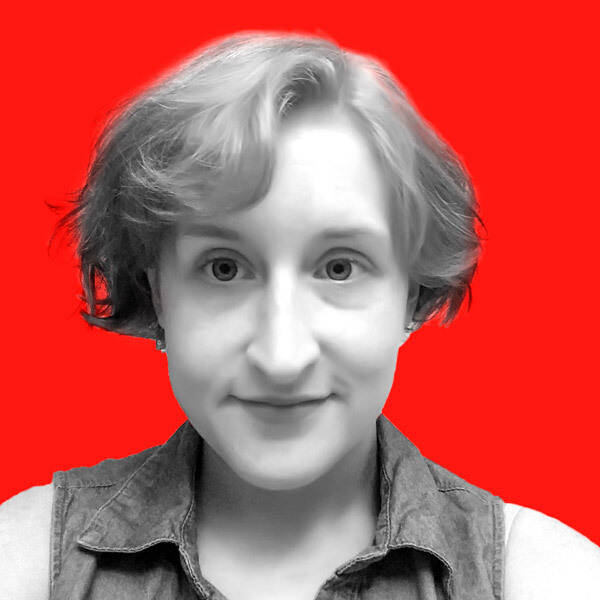 Kate Aronoff
is a Brook­lyn-based jour­nal­ist cov­er­ing cli­mate and U.S. pol­i­tics, and a con­tribut­ing writer at The Inter­cept. Fol­low her on Twit­ter @katearonoff.