American Society's Real Moochers: CEOs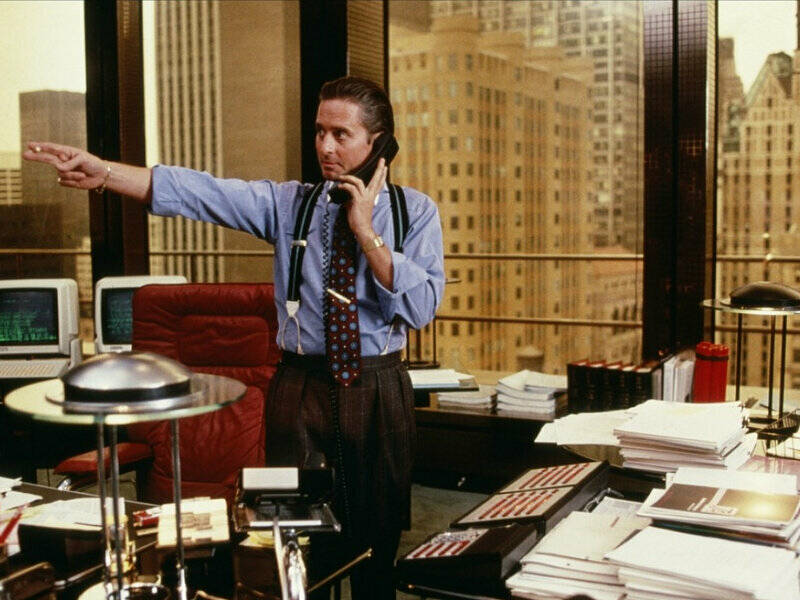 Hol­i­day bells are silent in the homes of America's strug­gling work­ing poor, even with gaso­line prices at their low­est lev­els in years. These are peo­ple derid­ed as moochers because their star­va­tion wages force them to accept food stamps to feed their children.
On the oth­er side of town, inside gat­ed com­mu­ni­ties where guards demand pho­to ID even from San­ta, CEOs' Christ­mas plums are super-sug­ared with record-break­ing cor­po­rate profits.
These are peo­ple some­how not derid­ed as moochers, even though their mil­lion-dol­lar pay pack­ages are propped up by tax breaks.
The para­ble of Charles Dick­ens' ​"A Christ­mas Car­ol" springs to mind as Wall Street banks and law firms hand out six- and sev­en-fig­ure year end bonus­es while Wal­mart and fast food work­ers protest wages so low that their hol­i­day meals are food pantry dregs. It is CEOs, not the work­ing poor, who deserve pub­lic scorn for their depen­dence on gov­ern­ment handouts.
The Insti­tute for Pol­i­cy Stud­ies issued a report last month that details the mooching of the nation's top cor­po­ra­tions and CEOs. It's called ​"Fleec­ing Uncle Sam." The find­ings are pret­ty galling.
Of America's 100 top-paid CEOs, 29 worked schemes that enabled them to col­lect more in com­pen­sa­tion than their cor­po­ra­tions paid in income tax­es. The aver­age pay for these 29: $32 mil­lion. For one year. And cor­po­ra­tions man­gle tax the code to deduct that too.
Though their cor­po­ra­tions report­ed com­bined pre-tax prof­its of $24 bil­lion, they wran­gled $238 mil­lion in tax refunds out of the fed­er­al gov­ern­ment. That's refunds — the gov­ern­ment gave mon­ey to high­ly prof­itable corporations.
That's an effec­tive tax rate of neg­a­tive 1 percent.
That means mid­dle class tax­pay­ers helped cov­er the cost of mil­lion-dol­lar pay pack­ages for CEOs. Mid­dle class tax­pay­ers, whose medi­an fam­i­ly income is $51,324 and whose fed­er­al income tax­es are with­drawn direct­ly from their checks before they see a cent of pay, sup­port CEOs who pull down $32 mil­lion a year.
That qual­i­fies CEOs as first-class fleecers!
Their cor­po­ra­tions pay noth­ing for essen­tial gov­ern­ment ser­vices that mid­dle class tax­pay­ers pro­vide. That includes patent pro­tec­tion, the Com­merce Department's sanc­tions against for­eign trade rule vio­la­tions, and fed­er­al court dis­pute resolution.
Some cor­po­ra­tions haven't devel­oped schemes enabling them to tax the fed­er­al gov­ern­ment. Instead, they pay, but not at that 35 per­cent rate they're always whin­ing about. Between 2008 and 2012, the aver­age large cor­po­ra­tion, accord­ing to Fleec­ing Uncle Sam, paid just 19.4 per­cent. Indi­vid­u­als earn­ing $50,000 a year pay 25 per­cent. Clear­ly, cor­po­ra­tions are not pay­ing a fair share at 19 percent.
There's this wacky the­o­ry that if gov­ern­ments excuse cor­po­ra­tions from pay­ing their share, then they'll expand and cre­ate jobs. It's wacky because it's fic­tion. High­ly prof­itable cor­po­ra­tions aren't expand­ing and cre­at­ing jobs; they're buy­ing back their own stock.
A study by Uni­ver­si­ty of Mass­a­chu­setts pro­fes­sor William Lazon­ick, pres­i­dent of the Aca­d­e­m­ic-Indus­try Research Net­work, showed that between 2003 and 2012, S&P 500 cor­po­ra­tions used 54 per­cent of their earn­ings – $2.4 tril­lion – to buy their own stock.
This isn't cre­at­ing jobs. This isn't invest­ing in a corporation's future. This is adding to CEO wealth. It works like this: Stock buy­backs push up stock prices. Forty-two per­cent of com­pen­sa­tion for S&P 500 CEOs comes from stock options. Thus, as Lazon­ick points out, stock increas­es equal CEO pay raises.
Cor­po­ra­tions don't expand just because untaxed prof­its are sit­ting around any­way. They expand to meet demand. And cor­po­rate prac­tices have deflat­ed demand.
Part of the prob­lem is that CEOs and top exec­u­tives are tak­ing an increas­ing por­tion while dol­ing out less to work­ers. As the New York Times report­ed in Jan­u­ary, wages have fall­en to a record low as a share of gross domes­tic prod­uct, drop­ping to 43.5 per­cent last year. It was 50 per­cent in 1975. The decline means less demand.
But there's more. Just last week, the New York Times not­ed two oth­er trends that con­tribute to weak demand. One is wage theft. The U.S. Depart­ment of Labor found that more than 300,000 work­ers in New York and Cal­i­for­nia are vic­tims of min­i­mum wage vio­la­tions each month, cost­ing them between $20 mil­lion and $29 mil­lion each week. If cor­po­ra­tions didn't cheat them out of those earn­ings, their spend­ing would gen­er­ate greater demand.
The oth­er trend is inse­cure income. Mil­lions of Amer­i­cans are unsure week to week how much mon­ey will be com­ing into their house­holds. This occurs for many rea­sons, but among the most promi­nent is the refusal of employ­ers to pro­vide work­ers with steady week­ly hours and prac­tices like send­ing work­ers home when retail or restau­rant traf­fic is light. A sur­vey by the Fed­er­al Reserve sug­gests the prob­lem of unre­li­able income may have wors­ened as Wall Street has strength­ened. Fam­i­lies that can't pay their bills reduce demand.
Instead of giv­ing work­ers rais­es and steady hours, cor­po­ra­tions have reward­ed only those at the top. The Fleec­ing Uncle Sam study found that com­pa­nies that paid their CEOs more than they paid in fed­er­al income tax­es gave those CEOs fat rais­es. The aver­age pay of these CEOs rose from $16.7 mil­lion in 2010 to $32 mil­lion in 2013.
They've got tril­lions for CEOs and stock buy-backs, but noth­ing for work­ers or the fed­er­al gov­ern­ment. This isn't an acci­dent. It's not some invis­i­ble hand of the mar­ket. It's CEOs freeloading.
No ghosts are going to show up to con­vert these Scrooges into humans. Instead, the first step in that process is rec­og­niz­ing that the moochers are the CEOs, not the hap­less food stamp recip­i­ents who des­per­ate­ly want steady, full-time, decent­ly-paid work. The sec­ond step is to demand that cor­po­ra­tions pay their fair share of tax­es and pro­vide steady, full-time, decent­ly-paid work.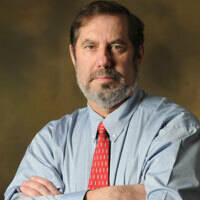 Leo Ger­ard is inter­na­tion­al pres­i­dent of the Unit­ed Steel­work­ers Union, part of the AFL-CIO. The son of a union min­er; Ger­ard start­ed work­ing at a nick­el smelter in Sud­bury, Ontario, at age
18
, and rose through the union's ranks to be appoint­ed the sev­enth inter­na­tion­al pres­i­dent Feb.
28
,
2001
. For more infor­ma­tion about Ger­ard, vis­it
usw​.org
.