Chicago Community Group Files Lawsuit Against Johnson & Johnson Supplier for Racial Discrimination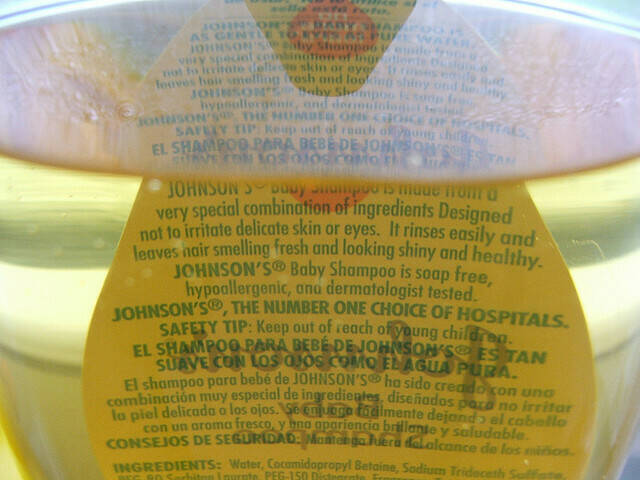 On December 5, the Chicago-based Coalition Against Segregation of Temporary Employees (CASTE) filed a class action discrimination lawsuit in federal court against Vee Pak Inc., a supplier of Johnson & Johnson shampoo and lotion products. The lawsuit seeks to hold Vee Pak accountable for the ​"systematic discrimination" practiced against African-American applicants by the Austin neighborhood temporary agencies that Vee Pak licenses to staff its distribution warehouses.
After filing the lawsuit and holding a press conference at the Dirksen Federal Building, CASTE — backed by its parent group, the South Austin Coalition Community Council (SACCC) — held a spirited midday demonstration outside a Chicago-Austin Walmart supercenter, which sells Johnson & Johnson products supplied by Vee Pak. A delegation of African-American workers and consumers, joined by workers from the Chicago-area workers' rights organizations Warehouse Workers For Justice (WWJ) and the Chicago Workers Collaborative, presented their grievances to managers of the store. Meanwhile, New Labor, a workers' center New Labor in New Brunswick, N.J., and the National Staffing Workers Alliance in Los Angeles took part in solidarity actions, escalating a nationwide campaign whose slogan — ​'If we're good enough to buy it, we're good enough to make it!' — adds its voice to a rapidly expanding movement of American supply chain workers.
​"A year ago, we had African-American workers coming to our Austin neighborhood office and complaining that they never got any work at all," says SACCC organizer Elce Redmond. ​"They would go to the day labor agency, sit there for hours and be told to wait, while Latinos, and specifically undocumented Latinos, would come in and be immediately taken out on an assignment." Of the 720 Vee Pak workers hired by Austin temp agencies that year, SACCC determined in May, only seven were African American.
Such discrimination, CASTE charges, increases unemployment and poverty within Austin's largely African-American community. But ​"we didn't want to pit African American against Latino workers," explains Redmond, ​"so we created a campaign that addresses the rampant discrimination of African-Americans alongside the exploitation of Latinos based on their immigration status."
Organizers insist that African-Americans and undocumented Latino temp workers both suffer under the same intimidation-based policies, so long as, under the temp system, they remain unprotected before the whims of the employer. ​"If African-American workers speak out," explains Redmond, ​"the employer will say ​'Well, this person has a criminal record, so we gotta fire them.' If undocumented workers speak out, they'll say ​'This person is undocumented, we gotta inform immigration authorities.' "
The answer, for CASTE, is to ​"bring African Americans and Latinos together with a rainbow coalition of folks organizing within America's supply chain to rebuild communities, and put people to work with a living wage so they can afford to take care of their families." By finding allies for its anti-discrimination campaign in warehouse workers' centers like WWJ in Joliet, Ill., Warehouse Workers United in California and New Labor in New Jersey — all of which have spearheaded successful strikes and organizing campaigns this fall — CASTE's campaign champions a common struggle for jobs with dignity and respect that is shared by workers across America's low-wage, ​"perma-temp" supply-chain workforce.
The challenge, for CASTE, is similar to that faced by supply-chain organizing efforts across the country. In order to end the discriminatory practices of the Austin-area temp agencies, pressure must be applied not only to Vee Pak, but also to Johnson & Johnson and, all the way up the chain of distribution, to retail stores like Walmart.
​"This is just the start of a much larger campaign," Redmond insists. ​"With the tragic garment factory fire in Bangladesh, we saw that Walmart tried to avert the blame to a middleman. But a company like Johnson & Johnson, that markets heavily within the African American and Latino communities, will be forced to pay attention when these communities are mobilized against them."
Austin resident and plaintiff Brian Lucas is emphatic. ​"Vee Pak is not about diversity," he says. ​"Johnson & Johnson products are in stores all over Austin. But I won't buy what I can't make."
Ben Lorber
is Campus Coordinator for Jewish Voice for Peace.