Chicago Teachers Are Carrying the Torch of Decades of Militant Worker Struggles
"I solemn­ly swear that I will nev­er stop fight­ing for my stu­dents." This hand-made pick­et sign, one of hun­dreds at an Octo­ber 25 Chica­go Teach­ers Union (CTU) and SEIU 73 ral­ly, sums up what makes the teach­ers' strike so impor­tant. In an approach CTU pio­neered dur­ing its 2012 strike, the 25,000-strong CTU refus­es to draw a firm bound­ary between jus­tice in the work­place and jus­tice for its stu­dents. For the union — under the lead­er­ship of the left­wing Cau­cus of Rank-and-File Edu­ca­tors — afford­able hous­ing is a bar­gain­ing issue because rough­ly 17,000 CPS stu­dents are expe­ri­enc­ing house­less­ness. And so is the short­age of school nurs­es, coun­selors and librar­i­ans — along with the cor­po­rate and hedge-fund pil­lag­ing of a city beset with deep pover­ty and racial segregation.
Thanks to an Illi­nois law passed in 1995, the city isn't legal­ly required to bar­gain with CTU over issues beyond pay, ben­e­fits and hours — a fact that May­or Lori Light­foot and local media out­lets repeat­ed­ly cite. But the idea is that, by build­ing com­mu­ni­ty sup­port and stag­ing dis­rup­tion, the teach­ers can expand the bound­aries of what's polit­i­cal­ly pos­si­ble and force the city to bend to its social jus­tice demands. As CPS teach­ers and staff have chant­ed while march­ing through Chicago's streets, ​"If we don't get it, shut it down!"
Such efforts to expand what is con­sid­ered a bar­gain­ing issue are often referred to as ​"bar­gain­ing for the com­mon good," a term pop­u­lar­ized by the 2014 cre­ation of an orga­niz­ing net­work by the same name. But before that term caught on, the tra­di­tion was known as ​"social jus­tice union­ism" — or, as vet­er­an labor orga­niz­er and writer Jane McAlevey empha­sizes, plain olé' work­ing-class orga­niz­ing. ​"This is not new," McAlevey tells In These Times. ​"As long as there have been real­ly good trade unions, there have been fights that blur the lines between work­places and com­mu­ni­ties — that address the core needs of rank-and-file mem­bers at work and at home. Good orga­niz­ing has always been good orga­niz­ing." As orga­niz­er and writer Bill Fletch­er Jr. puts it to In These Times, ​"Social jus­tice union­ism involves the trans­for­ma­tion of union­ism from an instru­ment of work­place pow­er sole­ly, into a vehi­cle for work­er pow­er more generally."
Exam­ples from U.S. his­to­ry show that work­er pow­er can be achieved by reach­ing out across shopfloors, build­ing with com­mu­ni­ty groups, and act­ing in sol­i­dar­i­ty with oppressed peo­ple in oth­er parts of the world. The Indus­tri­al Work­ers of the World (IWW), found­ed in Chica­go in 1905, called for the cre­ation of one big indus­tri­al union, irre­spec­tive of shop or craft — or gen­der or race. This prin­ci­ple was put into prac­tice dur­ing the Lawrence, Mass., tex­tile strike of 1912, also known as the Bread and Ros­es strike. It was start­ed by Everette Mill weavers — immi­grant women who were furi­ous over a pay cut after a Mass­a­chu­setts law short­ened the work­week for women. The work stop­page spread to near­ly every mill in Lawrence, where tex­tile work­ers hail­ing from more than 51 coun­tries staged an indus­try-wide shut­down dur­ing a bru­tal­ly cold win­ter — buoyed by the orga­niz­ing of the IWW. The work­ers even­tu­al­ly won a 15% wage hike and an increase in over­time pay.
His­to­ry looks kind­ly upon such work­ers who orga­nized across work­places — and strug­gles. Dur­ing World War II, the Inter­na­tion­al Long­shore and Ware­house Union (ILWU) opposed the mass intern­ment of Japan­ese and Japan­ese-Amer­i­can peo­ple, at a time few oth­ers were will­ing to speak out. As labor his­to­ri­an Peter Cole notes in his book Dock­work­er Pow­er, in 1942, ILWU leader Lou Gold­blatt said in sworn tes­ti­mo­ny before Con­gress, ​"This entire episode of hys­te­ria and mob chant against the native-born Japan­ese will form a dark page of Amer­i­can history."
Cre­at­ed in 1943 by the Con­gress of Indus­tri­al Orga­ni­za­tions, the Unit­ed Pack­ing­house Work­ers of Amer­i­ca (UPWA) became a sig­nif­i­cant force in the Civ­il Rights and Black Free­dom move­ments. In 1950, the union estab­lished an Anti-Dis­crim­i­na­tion Depart­ment aimed at stop­ping racism in hir­ing — and seg­re­ga­tion in local com­mu­ni­ties. The union gave robust — and ear­ly — sup­port to key racial jus­tice cam­paigns, includ­ing the Mont­gomery Bus Boy­cott and the March on Wash­ing­ton. At the 1957 found­ing meet­ing of the South­ern Chris­t­ian Lead­er­ship Con­fer­ence, UPWA Vice Pres­i­dent Rus­sell Lasley said it was ​"an extreme hon­or and priv­i­lege to rep­re­sent UPWA in a con­fer­ence of lead­ers who have ded­i­cat­ed their lives to the cause of free­dom and the estab­lish­ment of a soci­ety free of racial injus­tice and sec­ond class cit­i­zen­ship." The union merged with the Amal­ga­mat­ed Meat Cut­ters in 1968.
The Bay Area's Local 10 of the ILWU, a union that sur­vived being purged from the CIO dur­ing an anti-com­mu­nist crack­down in 1950, went on in 1984 to refuse to load or unload South African car­go, in sol­i­dar­i­ty with the anti-apartheid boy­cott. In 2008, 10,000 ILWU mem­bers shut down 29 ports on the West Coast demand­ing an end to the U.S. wars in Iraq and Afghanistan. In 2015, Local 10 shut down the port of Oak­land, Calif., in sol­i­dar­i­ty with the Black Lives Mat­ter movement.
A matrix of U.S. labor laws seeks to nar­row the scope of work­er orga­niz­ing. The 1935 Nation­al Labor Rela­tions Act, designed to quell labor unrest, pro­hibits strik­ing as long as a con­tract with an employ­er is in place — a trade­off for secur­ing bar­gain­ing rights. Yet, these bar­gain­ing rights are drawn nar­row­ly: The Act also says wages, hours and work­ing con­di­tions are the only manda­to­ry sub­jects of bar­gain­ing for pri­vate-sec­tor work­ers. The Taft-Hart­ley Act, passed in 1947, impos­es fur­ther restric­tions, includ­ing a ban on wild­cat, juris­dic­tion­al and sec­ondary strikes. And the 1959 Labor Man­age­ment Dis­clo­sure and Report­ing Act says sec­ondary strik­ers can be held liable for damages.
But by build­ing pow­er, work­ers can tran­scend these lim­its: Rank-and-file West Vir­ginia teach­ers demon­strat­ed as much in 2018, when they went on strike in a state where pub­lic-sec­tor strikes are ille­gal — and then stayed out on strike after union lead­ers and the gov­er­nor announced the strike was over. And indeed, Light­foot even­tu­al­ly agreed to bar­gain with CTU on social jus­tice issues, thanks to teacher pressure.
The prin­ci­ple that work­er pow­er — and not labor law — should deter­mine the shape and scope of labor strug­gle is espe­cial­ly poignant now, as the world hur­tles into an ever-wors­en­ing cli­mate cri­sis that is dri­ven by the cap­i­tal­ist class in indus­tri­al­ized coun­tries but dis­pro­por­tion­ate­ly harms the poor and work­ing class­es, par­tic­u­lar­ly Indige­nous com­mu­ni­ties and peo­ple in the Glob­al South. The glob­al cli­mate strikes in Sep­tem­ber saw 4,500 school walk­outs and protests in 150 coun­tries, with most actions led by young peo­ple whose lives will almost cer­tain­ly be shaped by envi­ron­men­tal cat­a­stro­phe. While the move­ment uses the word ​"strike," it's fall­en short of orga­niz­ing mass-scale work stop­pages, although some unions have sup­port­ed the protests — and some work­ers have walked off the job. A cli­mate labor-strike, in which work­ers with­draw their labor, would be the great­est pos­si­ble social dis­rup­tion — and there­fore the ambi­tious social jus­tice union­ism we need to meet the urgency of the moment.
It's a dif­fi­cult road from here to there, but Chicago's intre­pid edu­ca­tors are teach­ing us that an old tra­di­tion is still rel­e­vant, and its prin­ci­ples remark­ably straight­for­ward. As Nicole Bron­son, a strik­ing spe­cial edu­ca­tion teacher told me as thou­sands of strik­ing work­ers gath­ered at a ral­ly down­town, ​"This is about giv­ing back to the com­mu­ni­ty that gave to me."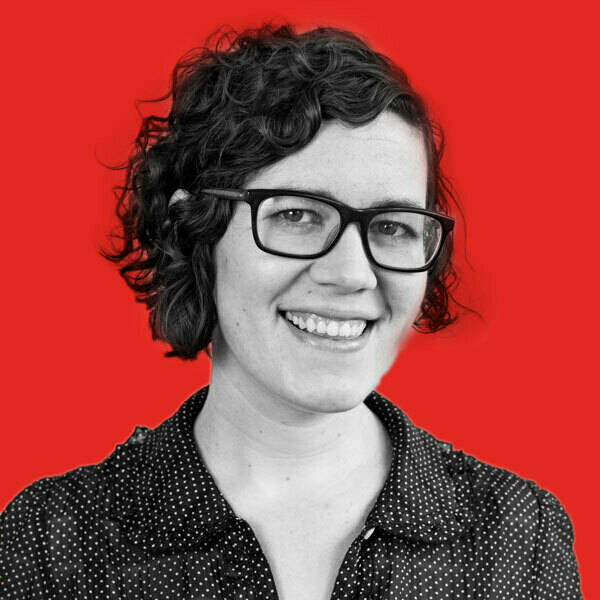 Sarah Lazare is web edi­tor at In These Times. She comes from a back­ground in inde­pen­dent jour­nal­ism for pub­li­ca­tions includ­ing The Inter­cept, The Nation, and Tom Dis­patch. She tweets at @sarahlazare.