Chicago Mayor Richard M. Daley has set his sights on winning the gold for his city.
Despite widespread awareness of torture provoked by excesses in the war on terror, little is said about the history of homegrown torture
The International Olympic Committee (IOC) recently chose the Windy City as one of four international finalists in the race to host the coveted 2016 summer games.
But a group of local activists argues that a history of racist police torture has made Chicago inappropriate as an Olympic site and is mobilizing to convince the IOC to reject the city's bid.
"How can a city that has been condemned by the United Nations for allowing its police to engage in systematic torture of black men be worthy of hosting the Olympic games?" asks Patricia Hill, a primary organizer of Black People Against Police Torture, the group at the forefront of opposition to the Chicago Olympics.
Hill, who is also executive director of the city's African American Police League, says that several allied groups have joined in opposition to Chicago's Olympic bid – including the local chapter of Amnesty International USA.
For nearly 20 years, a former Chicago police commander named Jon Burge and detectives under his command routinely tortured more than 100 black males, claiming they were criminal suspects. Several independent investigations and court decisions confirmed these systematic crimes, which occurred from 1972 to 1991.
The latest evidence was a 292-page report issued two years ago by court-appointed special prosecutor Edward Egan that concluded Burge and his men used many torture techniques, including electro-shocking genitals, suffocating people with plastic bags and burning skin on a hot radiator. But the statute of limitations prevented prosecution. Thus, none of the cops involved has yet to pay any legal cost.
Groups like Human Rights Watch and Amnesty International condemned these crimes, which violate domestic laws, the victims' constitutional rights, as well as international treaties banning torture. In May 2006, the U.N. Committee Against Torture sharply rebuked the United States for failing to hold the offending police officers accountable.
Despite widespread awareness of torture provoked by American excesses in the so-called war on terror, relatively little has been said about this heinous history of homegrown torture. Former Illinois Gov. George Ryan raised the profile of the case in 2003 when he granted pardons to four death row inmates after concluding their confessions were tortured from them. However, about 26 prisoners are still incarcerated because of confessions forced by Burge's corps of torturers. Protesters are also demanding new evidentiary hearings and perhaps reparations for the victims.
Are Americans less concerned about police torture because it involved mostly black men, whose perceived image as criminals allows us to tolerate their abuse? For many, even the most egregious police abuse of black men is viewed as a necessary evil.
Black People Against Police Torture hopes to demonstrate that the cost for brutalizing black men has increased. ​"Daley took something away from us, when he refused to act on charges of police torture in 1982 when he was state's attorney," Hill notes. ​"And now we want to take something away from him."
Hill's group decided to oppose the city's Olympic bid after the 2006 report concluded that nothing could be done to prosecute the perpetrators of police torture. ​"After spending four years, conducting more than 700 interviews and spending at least $6 million, the report came up with nothing," says Lawrence Kennon, a Chicago attorney who has been involved in the case since its inception and is a member of Hill's group. ​"It was an insult to the people of Chicago."
The tactic has apparently triggered additional action. According to the Chicago Sun-Times, in June, a federal grand jury subpoenaed retired detectives who worked with Burge. The office of U.S. Attorney Patrick Fitzgerald is reportedly conducting the probe and focusing on the sworn statements Burge and other detectives made during depositions in 2003. Those statements are not restricted by the statute of limitations and if they can be proven false, Burge and his henchmen could face prosecution under obstruction of justice charges. But Hill says the anti-Olympics protests will continue even if the feds prosecute Burge and his men.
"Daley and his cronies have yet to learn the lesson that you cannot brutalize black men with impunity," she says. ​"Look at the current rash of police shootings and brutality in our communities. If we have to deny Daley the object of his desire to teach that lesson, so be it."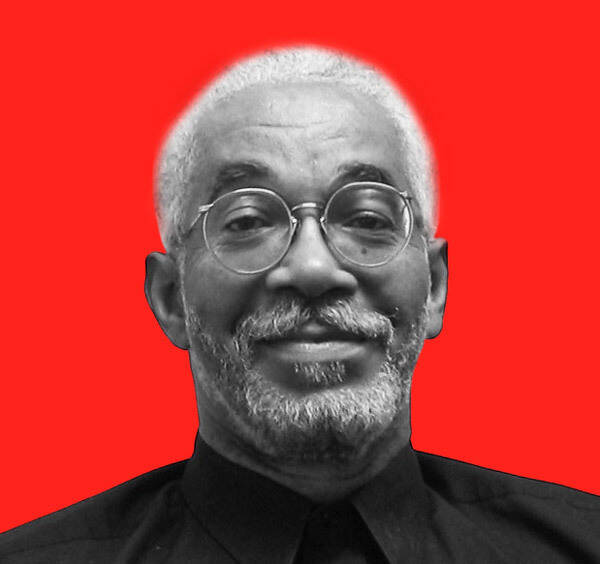 Salim Muwakkil is a senior editor of In These Times and host of ​"The Salim Muwakkil Show" on radio station WVON-AM in Chicago. Muwakkil was also contributing columnist for both the Chicago Sun-Times (1993 – 1997) and the Chicago Tribune (1998 – 2005). He is also a co-founder of Pacifica News' network daily ​"Democracy Now" program and served as an adjunct professor at Northwestern University, University of Illinois, the Art Institute of Chicago and Chicago's Columbia College.