Chicago's Other Community Organizer
Rep. Jan Schakowsky wants to solve the deficit crisis without soaking the lower- and middle-class.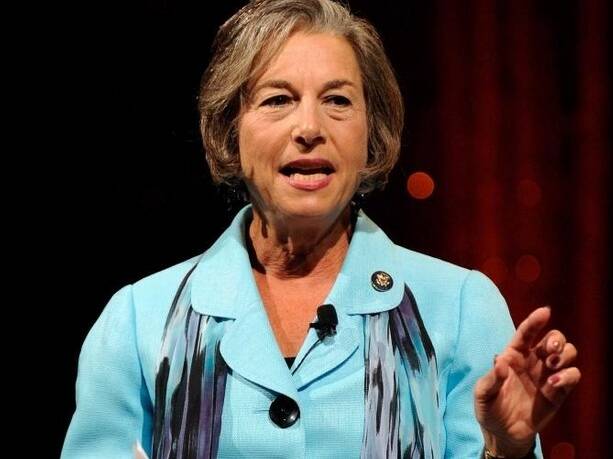 Last March, House Speak­er Nan­cy Pelosi appoint­ed Rep. Jan Schakowsky, a pro­gres­sive Demo­c­rat from Chicago's north lake­front and near north sub­urbs, to Pres­i­dent Barack Obama's 18-mem­ber Nation­al Com­mis­sion on Fis­cal Respon­si­bil­i­ty and Reform. Co-chaired by Ersk­ine Bowles, for­mer chief of staff for Pres­i­dent Clin­ton and a mil­lion­aire invest­ment banker, and for­mer Wyoming Repub­li­can Sen­a­tor Alan Simp­son, the bipar­ti­san but dis­tinct­ly con­ser­v­a­tive com­mis­sion is sup­posed to come up with a plan to reduce long-term growth of fed­er­al bud­get deficits – deficits fueled by Bush's tax cuts, two wars, the Great Reces­sion, pro­grams to fight the reces­sion, and rapid­ly ris­ing health costs.
We Democrats did a crummy job of explaining how we got here, including deregulation—which Republicans [now] want to go back to for Wall Street.
In ear­ly Novem­ber the two co-chairs float­ed their pro­pos­al, much to the sur­prise of com­mis­sion mem­bers like Schakowsky, a for­mer com­mu­ni­ty orga­niz­er (of senior cit­i­zens, among oth­ers) and part of the House Demo­c­ra­t­ic lead­er­ship team. Short­ly after­ward, amid a flur­ry of oth­er pro­pos­als, Schakowsky pre­sent­ed her own, much dif­fer­ent plan.
It would not go into effect until 2015 or after unem­ploy­ment sub­sides, and it pro­vides for $200 bil­lion of job-cre­at­ing invest­ments dur­ing the next two years, in addi­tion to reduc­ing the deficit by $441 bil­lion in 2015, near­ly dou­ble Obama's tar­get. Slight­ly more than a third of Schakowsky's pro­posed deficit reduc­tion would come from new rev­enue (most­ly tax changes hit­ting the wealthy and cor­po­ra­tions but also from cap-and-trade car­bon emis­sion con­trols), 30 per­cent from end­ing or reform­ing tax expen­di­tures (again, main­ly ben­e­fit­ing rich tax­pay­ers), a quar­ter from defense cuts, and 9 per­cent from manda­to­ry pro­grams (like offer­ing a pub­lic option for health insur­ance and requir­ing Medicare to bar­gain over drug prices). Though Social Secu­ri­ty does not con­tribute to the deficit, Schakowsky plans to secure future pay­outs with­out ben­e­fit cuts by increas­ing how much the wealthy pay into the retire­ment program.
Schakowsky wor­ries that if Democ­rats go along with ideas such as those in the Bowles-Simp­son plan, they will deeply hurt seniors and work­ing- or mid­dle-class con­stituents and pay a heavy polit­i­cal price. In 2010, she notes, Democ­rats lost seniors by 20 points. Among those vot­ers who said they were eco­nom­i­cal­ly worse off than four years ear­li­er, Democ­rats won by 40 per­cent in 2008. But in 2010 they lost vot­ers worse off than two years ear­li­er by 29 percent.
The Com­mis­sion needs 14 out of 18 votes to approve a plan by its Decem­ber 1 dead­line. A few days before Thanks­giv­ing, Schakowsky dis­cussed the commission's work with In These Times.
JS: Next week is the big week. Either we're going to have a pro­pos­al or not.
I do not have any clar­i­ty on process, believe it or not. It's nev­er been made clear at the com­mis­sion meet­ings. Are they based on all of the con­ver­sa­tions and reac­tions to their pro­pos­als and oth­er pro­pos­als that are on the table? Are the chair­men going to come out with a final rec­om­men­da­tion that will be vot­ed up or down? I have no idea how the whole thing gels.
Ersk­ine Bowles mod­er­ates the dis­cus­sion. That's how it's been. So far it's not just pro­gres­sives who are unhap­py. The Repub­li­cans don't like any rev­enue increases.
Do you see a final deci­sion, a con­sen­sus com­ing out of this commission?
It depends on how we define it at the end. Theirs is very sweep­ing – this com­plete over­haul of the tax code, elim­i­nat­ing all tax expen­di­tures, low­er­ing the rates for every­body. So I think the chance of that kind of rec­om­men­da­tion is very low and prob­a­bly impos­si­ble to achieve. On the oth­er hand, I think there are a num­ber of things it's pos­si­ble to agree on, on defense spend­ing. We'll see in the end if they actu­al­ly do it, but at least the con­ver­sa­tions in the com­mis­sion seemed to indi­cate that Sen. Tom Coburn (R‑Okla.) is very amenable to that. Or there could be even a laun­dry list that points us in the way of deficit reduc­tion. But I think some­thing as com­pre­hen­sive as the Bowles pro­pos­al is not going to happen.
What was the mes­sage you were try­ing to con­vey with your pro­pos­al, both polit­i­cal­ly and economically?
The pol­i­tics and eco­nom­ics are com­bined. I want­ed to make it very clear that we could do some impor­tant things on reduc­ing long-term debt and achieve pri­ma­ry bud­get bal­ance with­out harm­ing the mid­dle class. I felt it was impor­tant to have a pro­gres­sive point of view. …
I also want­ed to make the point – which has got­ten very much lost in the shuf­fle – that invest­ment in the econ­o­my is very impor­tant, impor­tant for deficit reduc­tion. If we make the need­ed invest­ments, then more peo­ple will be work­ing, the eco­nom­ic sit­u­a­tion will be improved, and the deficit will actu­al­ly be reduced. There's very lit­tle dis­cus­sion of that and noth­ing in the Simp­son-Bowles pro­pos­al to invest in the economy.
The oth­er point I want­ed to make is that it's disin­gen­u­ous to talk about shared sac­ri­fice. Low-income peo­ple and mid­dle-class peo­ple have done their share of sac­ri­fic­ing over the last num­ber of decades. We now have the largest dis­par­i­ty in income since 1928. To exac­er­bate that by cut­ting Social Secu­ri­ty – again, Social Secu­ri­ty has noth­ing to do with the deficit. While lip ser­vice is paid in the Simp­son-Bowles plan, I think it's quite con­flat­ed, seri­ous­ly. Simp­son-Bowles some­how implies Social Secu­ri­ty. I have my own exam­ples of how we could cre­ate sol­ven­cy for Social Secu­ri­ty for the next 75 years as well.
Fix­ing the econ­o­my is not a green eye­shade, bean counter kind of plan. It's fig­ur­ing out first what are our val­ues, who pays, who doesn't. So I've con­sis­tent­ly asked for dis­tri­b­u­tion­al analy­ses for any pro­pos­al we've made. To the extent that we've got them, they pret­ty clear­ly show that the bur­den will fall on the very peo­ple who have not shared the pros­per­i­ty over the years. So I think hav­ing a plan out there has helped the con­ver­sa­tion con­sid­er­ably. I've been get­ting – I don't know how seri­ous – but fair­ly respect­ful coverage.
It seems to me that your plan con­sis­tent­ly gets left out. I won­dered why your plan is not tak­en seriously.
I'm def­i­nite­ly not being tak­en as seri­ous­ly, part­ly because I wasn't attempt­ing to do a long-term, 20-year plan. We didn't have the capac­i­ty to do that. I thought my plan was more illus­tra­tive than anything. …
It also hasn't been dis­missed as just sil­ly. It's use­ful for the pro­gres­sive audi­ence to pro­vide some talk­ing points and exam­ples of why we don't need to do this.
Do you see some com­mon ground between your plan and Bowles-Simpson?
I think we may be able to agree on some of the defense cuts, some of the dis­cre­tionary spend­ing like ag[riculture] sub­si­dies. I think there may be some rev­enues that we can agree on. My cat­e­gories are defense, rev­enues, tax expen­di­tures, and non-defense. And on manda­to­ry spend­ing, I'm main­ly doing things like nego­ti­a­tions on Medicare pre­scrip­tion drug prices. …
The goal is that we need to get five peo­ple who will ulti­mate­ly say no if [oth­er com­mis­sion mem­bers] make the kind of pro­pos­als or the assump­tions that under­lie Simpson-Bowles.
It seems to me that the com­mit­tee was skewed to right of cen­ter with very few pro­gres­sives. Do you have five votes that could block it?
I do.
You men­tioned pub­lic invest­ment for growth and the pub­lic option for health­care cost con­trol, but many pro­gres­sives see the deficit as a result of the reces­sion and, longer term, ris­ing health­care costs. They are skep­ti­cal about whether some mas­sive bud­get-bal­anc­ing plan is need­ed. Are you con­vinced a plan as ambi­tious as even yours is needed?
It is very much a los­ing strat­e­gy for us to say we don't need to do any­thing. Among those any­things are major invest­ments. For exam­ple, we have to be absolute­ly unwa­ver­ing when it comes to unem­ploy­ment insur­ance. The very notion that we have to pay for it [through spend­ing cuts] destroys all the stim­u­lus capac­i­ty. That's why some Democ­rats, incred­i­bly, vot­ed against extend­ing unem­ploy­ment insurance.
So we're going to need to talk about health­care costs. We did for 18 months on the health­care bill, which made some progress, but I think there are some oth­er ways that we can do it. But the notion of tax­ing div­i­dends and cap­i­tal gains as ordi­nary income is some­thing we should do any­way. The idea of elim­i­nat­ing some tax expen­di­tures that are nev­er scru­ti­nized and so skewed to the wealthy is an impor­tant thing to do. We need more mon­ey. I feel very com­fort­able in any case about all the rec­om­men­da­tions I make for cuts
The defense con­trac­tors have been very clever and put jobs in every state, so there actu­al­ly may be argu­ments about dis­place­ment that are real… Remem­ber, that's all pub­lic dol­lars that we're spend­ing on these out­dat­ed weapons sys­tems. So we could spend them in oth­er ways and put peo­ple to work in a more pro­duc­tive way. Hav­ing that kind of con­ver­sa­tion about how we allo­cate resources in our soci­ety is very much worth doing.
How do you antic­i­pate that Repub­li­cans will try to play the deficit issue in the next Con­gress? Are there par­tic­u­lar tar­gets you expect? Do they real­ly want to accom­plish something?
Their answer to every ques­tion is more tax cuts for the rich. What­ev­er the prob­lem, that is the answer. I think we're going to see them con­tin­ue along those lines.
The ques­tion is whether we can show the Tea Partiers – who in many ways are anti-cor­po­rate, too – that they bought snake oil. If they're look­ing for help for the mid­dle class, they bought the wrong thing. …
The Repub­li­cans are in dis­ar­ray them­selves. It will be very inter­est­ing to see how they deal with these Tea Partiers. There's dis­trust of Wall Street among every­one, includ­ing the Tea Partiers, and a sense of how unfair the bailouts have been. Yet the Repub­li­cans have talked about repeal­ing the Wall Street reforms.
We have to pick the right fights, and we have to be will­ing to fight. That has to be a White House and con­gres­sion­al strat­e­gy we can all agree on, because this is now about the pres­i­den­tial election.
So far we've been sore­ly out­spent, and this Cit­i­zens Unit­ed deci­sion – God only knows what that means in 2012. It doesn't look like we're going to do any­thing about that, which is pathet­ic. Are Sen­a­tors going to have the courage to end the fil­i­buster as we know it – or as the Repub­li­cans know it – or at least put some con­straints on it? I think we have a num­ber of tools. It's a ques­tion of whether we'll be will­ing to use them.
What strate­gic tar­gets do you think Democ­rats should pur­sue? And what, if any­thing, are you fear­ful your col­leagues or Pres­i­dent Oba­ma might do? There's cer­tain­ly a lot of pres­sure to com­pro­mise, and that opens sev­er­al cans of worms.
I think we need to be bet­ter pok­er play­ers. The pres­i­dent said he used to play pok­er when he was in Spring­field as an Illi­nois state senator.
For small stakes though.
We've got big stakes now. And we haven't been the best pok­er play­ers. We've been ready to fold when we shouldn't be. We should be tak­ing prin­ci­pled posi­tions that are very clear and not just giv­en away. I just feel so strong­ly about unem­ploy­ment right now, espe­cial­ly if you jux­ta­pose it with the tax cuts for the wealthy that we're being held hostage over. Or, for­get the peo­ple – just look at the stim­u­la­tive effect on the econ­o­my. There's no com­par­i­son. That's a wor­thy fight to have. A lot of us in the Demo­c­ra­t­ic cau­cus don't want to give up on that.
As far as the points in Bowles-Simp­son and your plan, where do you draw the prin­ci­pled lines of oppo­si­tion with it?
I can't vote for the Bowles and Simp­son plan. I don't real­ly see how it could be made into a prop­er plan. … This is sup­posed to be a deficit-reduc­tion plan, and they start with how much they won't raise taxes.
They begin their cuts in 2012. I think that's bad for the econ­o­my. Mine starts in 2015, and I'd be open to argu­ments that it's too soon, depend­ing on where we are in unemployment.
I just don't see how the under­ly­ing assump­tions could be changed enough for me to sup­port that plan. They act as if the wolf is at the door, and if we don't act imme­di­ate­ly, the econ­o­my will sink. I don't agree with that. …
When you look at what the Repub­li­cans are doing on this, do you see them as hav­ing an agen­da beyond deficits? Obvi­ous­ly they weren't that con­cerned about deficits under George W. Bush.
Absolute­ly. This idea that they love – starve the beast – is one they embrace. Where were they dur­ing the Bush years?
Oba­ma decid­ed not to look back, but we Democ­rats did a crum­my job of explain­ing how we got here, includ­ing dereg­u­la­tion – which Repub­li­cans [now] want to go back to for Wall Street. This is same old Repub­li­can [way] of cut­ting spend­ing and rev­enue and giv­ing tax breaks to rich peo­ple. It would fur­ther exac­er­bate the dis­par­i­ty in income we now have.
Do you think that's an issue Democ­rats can suc­cess­ful­ly make more of a polit­i­cal issue?
I decid­ed to just do that myself: I'll put some­thing out there.
Did you try to get any­one else to sign on?
No, I didn't because I didn't want to spend weeks fid­dling with it. It's main­ly illus­tra­tive of what we can do. I'm not sure I would have been suc­cess­ful, though I know oth­er mem­bers are hap­py I did. But every­one is being very polite. So I didn't even go for it.
Do you wor­ry that your col­leagues will feel too much pres­sure to compromise?
I do. I wor­ry that the Democ­rats might think the pub­lic will believe that we're not suf­fi­cient­ly seri­ous about this prob­lem, and so we've got to go along. I do wor­ry about it. We've some­how lost the brand on a num­ber of key issues. In many cas­es, Democ­rats are asso­ci­at­ed with Wall Street, not work­ing families.
A short­er ver­sion of this inter­view appeared in In These Times Jan­u­ary 2011 issue.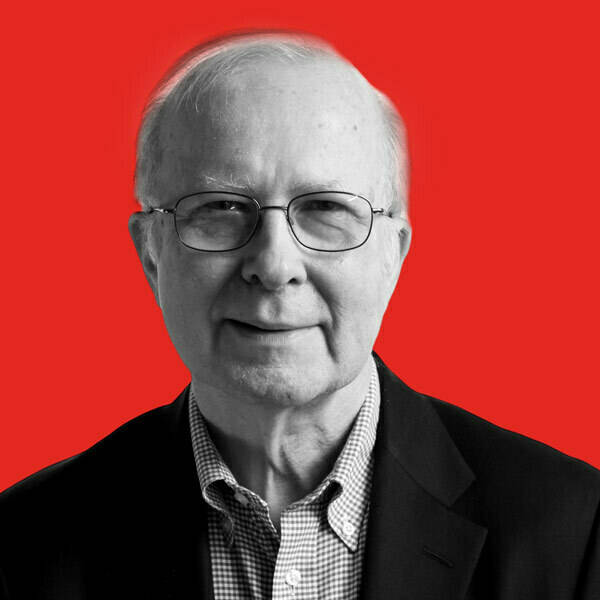 David Moberg, a senior edi­tor of In These Times, has been on the staff of the mag­a­zine since it began pub­lish­ing in 1976. Before join­ing In These Times, he com­plet­ed his work for a Ph.D. in anthro­pol­o­gy at the Uni­ver­si­ty of Chica­go and worked for Newsweek. He has received fel­low­ships from the John D. and Cather­ine T. MacArthur Foun­da­tion and the Nation Insti­tute for research on the new glob­al economy.