G. Flint Tay­lor should be bask­ing in the glow of vin­di­ca­tion as he awaits the Jan­u­ary 20 sen­tenc­ing of Jon Burge, the retired Chica­go police com­man­der con­vict­ed for lying about a ring of tor­tur­ing cops he led.
The depressing Burge saga reinforces the notion that racial bias is part of the institutional gene pool of the nation's police departments.
A fed­er­al jury found Burge guilty on two counts of obstruc­tion of jus­tice and one count of per­jury last June. Tay­lor and the firm he co-found­ed, the Chica­go-based Peo­ples Law Office, have rep­re­sent­ed sev­er­al of the more than 100 black men vic­tim­ized by Burge's tor­ture corps and have been try­ing to bring the rogue cop to jus­tice for more than 20 years.
"Burges' con­vic­tion was a sig­nif­i­cant vic­to­ry for the com­mu­ni­ty, par­tic­u­lar­ly the African-Amer­i­can com­mu­ni­ty," Tay­lor says. ​"It was also an impor­tant win for the forces fight­ing for human rights and racial jus­tice in this coun­try." How­ev­er, the lack of atten­tion to oth­er aspects of the tor­ture case frus­trates the vet­er­an attorney.
For many years, sus­pects and activists charged that Burge was oper­at­ing a ​"black site" of tor­ture at police dis­trict Area 2 on Chicago's far South Side. In 1993, those charges gained enough cred­i­bil­i­ty to get Burge fired, but that just allowed him to retire on a police pen­sion in Florida.
Grow­ing com­plaints forced a 2006 inves­ti­ga­tion of Burge by a Cook Coun­ty spe­cial pros­e­cu­tor that found evi­dence of sys­tem­at­ic tor­ture of black sus­pects through tech­niques like elec­tro-shocks to the gen­i­tals, beat­ings, burn­ing skin on radi­a­tors, Russ­ian roulette, suf­fo­ca­tions, and mock exe­cu­tions. Despite that, the pros­e­cu­tor refused to indict Burge because the statute of lim­i­ta­tion had run out on tor­ture charges.
U.S. Attor­ney Patrick J. Fitzger­ald did an end-run around the statute of lim­i­ta­tions by charg­ing Burge with per­jury and obstruct­ing jus­tice, instead of actu­al tor­ture. Fitzger­ald suc­cess­ful­ly used the ex-cop's depo­si­tion from a 2003 law­suit in which he denied knowl­edge of torture.
In court papers filed in ear­ly Novem­ber, fed­er­al pros­e­cu­tors announced they are seek­ing at least 24 years in prison for the 62-year-old Burge. How­ev­er, under fed­er­al sen­tenc­ing guide­lines, the fed­er­al pro­ba­tion office has rec­om­mend­ed 15 to 21 months. His lawyers are seek­ing pro­ba­tion, not­ing that Burge is 62 and suf­fer­ing from prostate cancer.
Tay­lor agrees with the pros­e­cu­tors' rec­om­men­da­tions, but he is more con­cerned with the 20-odd men still impris­oned because of con­fes­sions extract­ed in Burges' tor­ture cham­bers. ​"Their issues must be addressed and they should be com­pen­sat­ed," says Tay­lor. ​"There are about 10 cops who direct­ly worked with Burge and a broad­er range of peo­ple who aid­ed and abet­ted his tor­ture and lied for him."
Despite the infamy the case brought to Chica­go and the entire nation, there has been no push by local or nation­al politi­cians to pass statutes against police tor­ture. Tay­lor is par­tic­u­lar­ly galled at the pass giv­en to out­go­ing may­or Richard M. Daley, who was state's attor­ney for Cook Coun­ty dur­ing the worst of the tor­ture and there­fore ​"one of the pros­e­cu­tors respon­si­ble for the near­ly 30-year delay in pros­e­cut­ing Burge."
Daley has announced he will not run for re-elec­tion, and as reporters assess his lega­cy there is scant men­tion of his role in the tor­ture scan­dal, both as state's attor­ney and may­or. Incred­i­bly, Tay­lor notes, Daley autho­rized the city to retain Richard Bueke, Burge's hyper­bol­ic crim­i­nal attor­ney, in recent­ly filed cas­es seek­ing jus­tice for tor­ture vic­tims. ​"This brings the city's tor­ture defense meter to $12 mil­lion," he says.
That sum is part of the ​"more than $30 mil­lion the city has spent on lawyers and pay­outs to Burge's vic­tims as a result of many law­suits," accord­ing to the pros­e­cu­tors' court fil­ing. The fil­ing said Burge's ​"crim­i­nal acts have taint­ed and prej­u­diced the thou­sands of hard-work­ing ded­i­cat­ed police offi­cers who have fol­lowed in Burge's pol­lut­ed wake."
This depress­ing saga of tor­ture in the Amer­i­can heart­land rein­forces the notion that racial bias is part of the insti­tu­tion­al gene pool of the nation's police depart­ments. Burge's con­vic­tion offers a glim­mer of hope that peo­ple will­ing to wage a pro­tract­ed strug­gle for social jus­tice can some­times win a bat­tle. The larg­er war continues.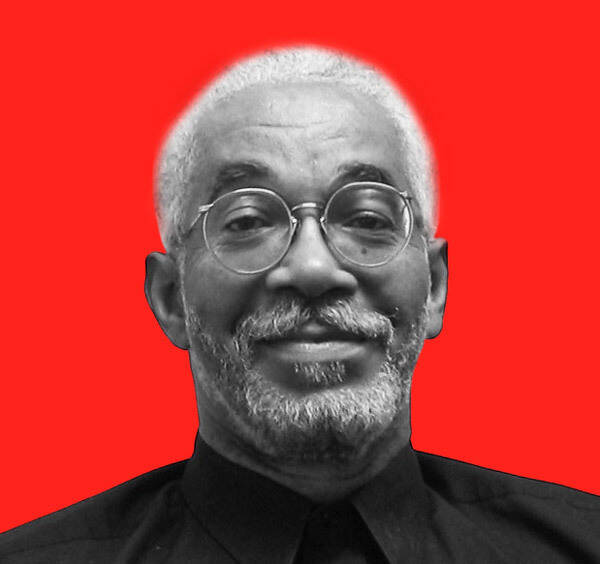 Sal­im Muwakkil
is a senior edi­tor of
In These Times
, where he has worked since
1983
. He is the host of The
Sal­im Muwakkil
show on WVON, Chicago's his­toric black radio sta­tion, and he wrote the text for the book
HAROLD: Pho­tographs from the Harold Wash­ing­ton Years
.