How Bipartisan Anti-China Rhetoric Is Being Used to Increase U.S. Military Spending
Republicans and Democrats are using the "menace" of China to justify pouring billions into the Pentagon's budget.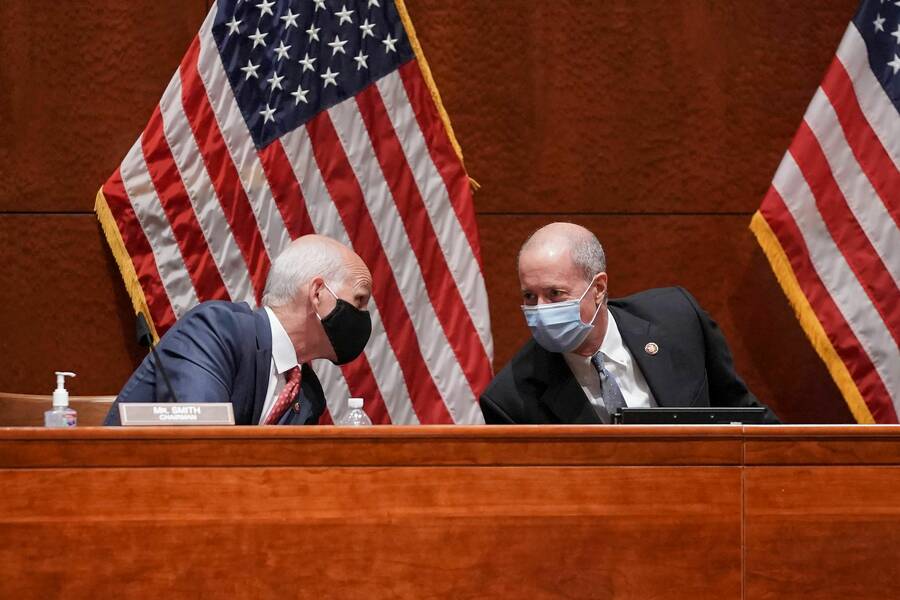 With little public attention or debate, the call for greater confrontation with China is being used by both Republicans and Democrats to justify funneling billions more in spending toward the Pentagon's budget and pursue military buildup across the Asia-Pacific region. The congressional push to beef up the 2021 National Defense Authorization Act (NDAA), which determines the annual budget of the Department of Defense, is raising concern among some anti-war advocates, who oppose efforts to further militarize U.S. society by casting China as America's number-one enemy.
The Senate version of the NDAA, which passed on July 23 in a vote of 86 – 14, allocates $6 billion to the ​"Pacific Deterrence Initiative" over the course of two years: $1.4 billion in 2021 and $5.5 billion in 2022, according to Lindsay Koshgarian, the program director of the National Priorities Project and an expert in military budgets.
The initiative is intended to ​"increase the lethality of the joint force in the Indo-Pacific region," according to the NDAA, by fortifying U.S. allies and partners in the region, and improving U.S. military capabilities, including through ​"procurement and fielding" of ​"long-range precision strike systems." A statement from the Senate Armed Services Committee released in June calls the initiative ​"a strong signal to the Chinese Communist Party that America is deeply committed to defending our interests in the Indo-Pacific."
The House, meanwhile, passed its own anti-China initiative in its version of the NDAA, which was approved on July 21 by a vote of 295 – 125. The ​"Indo-Pacific Reassurance Initiative" allocates $3.6 billion for 2021. While the NDAA does not specify an amount for 2022, it does say the Department of Defense should make a plan for ​"future budget requests." And according to Koshgarian, who also verified these numbers, ​"it's safe to assume that it would continue at a similar or higher level." She adds that the NDAA ​"specifies that the initiative should come in at a minimum of $3.6 billion, so the final amount could come in higher if other, more flexible funds are also dedicated to this initiative."
The House initiative is aimed at ​"optimizing the presence of United States Armed Forces in the region," improving military infrastructure, and ​"strengthening and maintaining bilateral and multilateral military exercises and training" with U.S. allies, according to the House NDAA, whose anti-China proposals were bipartisan.
The House version mirrors a proposal put forward in June by Rep. Adam Smith (D‑Wash.), Chairman of the House Armed Services Committee, who called for a $3.58 billion ​"Indo-Pacific Reassurance Initiative," which he said should ​"optimize the presence of U.S. forces in the region" and ​"build the defense and security capabilities, capacity, and cooperation of allies and partner nations." Smith, a significant recipient of money from defense industry PACs, has a hawkish record, and in July voted against an amendment to cut the U.S. military budget by 10% and put that money toward coronavirus relief and other social programs.
Smith's proposal closely resembles legislation drafted by Rep. Mac Thornberry (R‑Texas), the ranking Republican on the House Armed Services Committee, to create an ​"Indo-Pacific Deterrence Initiative" to the tune of $6 billion. When unveiling that legislation in April, Thornberry (the House's top recipient of funding from defense industry PACs and individuals during the 2016 election cycle) underscored its bipartisan support. ​"Senior officials from both parties, military commanders and international security experts have told us for years that the Indo-Pacific must be this country's priority theater," Thornberry said at the time. (Smith, for his part, praised Thornberry's proposal and claimed he shared the priority.)
The Senate and House versions of the NDAA — both of which allocate a whopping $740.5 billion for the 2021 military budget — must next be reconciled, something that likely will not happen until after the November 3 presidential election. But given that anti-China initiatives are included in both versions, the final is all but certain to include billions more for U.S. troop deployments, military infrastructure, exercises, weapons buildup and support for proxy forces in the region. According to Joseph Gerson, executive director of the Campaign for Peace, Disarmament and Common Security at the American Friends Service Committee, ​"The confrontation across the board with China is currently the driving force behind military spending."
The implications extend far beyond the immediate language of the bills. ​"Increasingly, it's not just about the money that's very specifically allocated for that region, but also everything in that part of the world is going to be increasingly justified," says Koshgarian. ​"Even things we already have — our bases in Japan and South Korea, and certainly there's a lot of focus on the South China Sea — it's all going to be increasingly justified by the focus on China."
And indeed, both the House and Senate versions of the NDAA include measures that make it harder for the United States to withdraw troops from South Korea, despite vociferous opposition in that country to the U.S. military's presence. Both versions include language that prohibits using NDAA funds to reduce the U.S. troop presence below 28,500 unless the reduction is proven to be in U.S. national security interests.
Tobita Chow, the direc­tor of ​Jus­tice is Glob­al, which calls itself a ​"grassroots movement," warns that ​"as the U.S.-China conflict continues to escalate, it's going to increase the dangers for everyone who's caught in between. That includes the Korean Peninsula, Taiwan and Southeast Asia." He adds that he is also concerned about Africa, where the U.S. is using China's economic activities to justify expanding its own military presence. ​"Whoever is in the White House," says Chow, ​"this creates really dangerous pressures." (Disclosure: Chow serves on the board of In These Times.)
Beyond direct military buildup, there are signs that the final NDAA could also include initiatives aimed at fortifying U.S. intelligence agencies, and blaming China for the Covid-19 crisis. The Senate version of the bill says it's a policy of the United States ​"to counter the Chinese Communist Party's efforts to spread disinformation in the People's Republic of China and beyond with respect to the response of the Chinese Communist Party to Covid – 19." It also includes a plan for the FBI to ​"Increase Public Awareness and Detection of Influence Activities by the Government Of The People's Republic Of China."
While both versions of the NDAA leave the infrastructure of the so-called War on Terror intact, they each signal a shift towards prioritizing opposition to China primarily, as well as Russia. ​"One of the things that's so dangerous about this is that, for the most part, there's pretty unquestioned bipartisan agreement that these are legitimate goals," says Koshgarian. ​"There is bipartisan agreement that we need huge Pentagon budgets, and we should justify them by having common enemies. There is agreement that China is going to be this common enemy."
This trend is not new. The Obama-Biden administration made countering China a centerpiece of its foreign policy: The Asia-Pacific military pivot (however incomplete) and the proposed Trans-Pacific Partnership trade deal were both aimed at hedging against the country.
But anti-China policies were escalated by Trump. In a 2017 report on ​"national security strategy," the Trump administration emphasized great power competition between the United States and China, casting the country — alongside Russia — as a threat to U.S. safety and prosperity. ​"China seeks to displace the United States in the Indo-Pacific region, expand the reaches of its state-driven economic model, and reorder the region in its favor," the document states.
On May 20, 2020, the Trump administration released a report on the U.S. government's ​"strategic approach" to China that doubled down on the 2017 document, emphasizing fierce military and economic competition with China. The report argues that there is little room for U.S.-China cooperation, but rather, the country must be fiercely opposed. ​"The United States recognizes the long-term strategic competition between our two systems," the document states.
Throughout the Covid-19 pandemic and presidential campaign season, the Trump administration has leaned into its belligerence toward China, espousing evidence-free theories that the coronavirus was made in a Wuhan lab, and that China was deliberately spreading the virus via airline travelers, persisting even amid warnings that such rhetoric was fueling a spate of racist attacks against Asian-Americans.
Yet the growing push for confrontation with China has been relatively bipartisan, with the Biden campaign engaging in its own anti-China ads and rhetoric. (The campaign did roll back some of his rhetoric in response to accusations of racism.) The 2020 Democratic Party Platform, furthermore, does not fundamentally challenge Trump's great power competition, and instead depicts China as a key menace. ​"We will rally friends and allies across the world to push back against China or any other country's attempts to undermine international norms," the document states. While the language is less bellicose than Trump's, the platform nonetheless strikes a military posture, and vows to ​"resist the Chinese military's intimidation in the South China Sea."
"The right's version of anti-China rhetoric is more volatile and given to conspiracy theories, which are very dangerous," says Chow. ​"The Democratic Party's version is less volatile and more long term, with more of an emphasis on building deeper alliances and constructing a larger anti-China front and contesting foreign influence."
He adds, ​"But we should be wary of the abil­i­ty of the lib­er­al Demo­c­ra­t­ic Par­ty side of the nation­al secu­ri­ty estab­lish­ment, along with mod­er­ate fig­ures in the Repub­li­can Par­ty, to sell them­selves as offer­ing a ​'more rea­son­able approach' to Chi­na and down­play­ing how dan­ger­ous this anti-Chi­na mil­i­tarism real­ly is in order to con­struct a larg­er and more pow­er­ful coali­tion behind this anti-Chi­na strategy."

Did you know?
Many nonprofits have seen a big dip in support in the first part of 2021, and here at In These Times, donation income has fallen by more than 20% compared to last year. For a lean publication like ours, a drop in support like that is a big deal.

After everything that happened in 2020, we don't blame anyone for wanting to take a break from the news. But the underlying causes of the overlapping crises that occurred last year remain, and we are not out of the woods yet. The good news is that progressive media is now more influential and important than ever—but we have a very small window to make change.

At a moment when so much is at stake, having access to independent, informed political journalism is critical. To help get In These Times back on track, we've set a goal to bring in 500 new donors by July 31. Will you be one of them?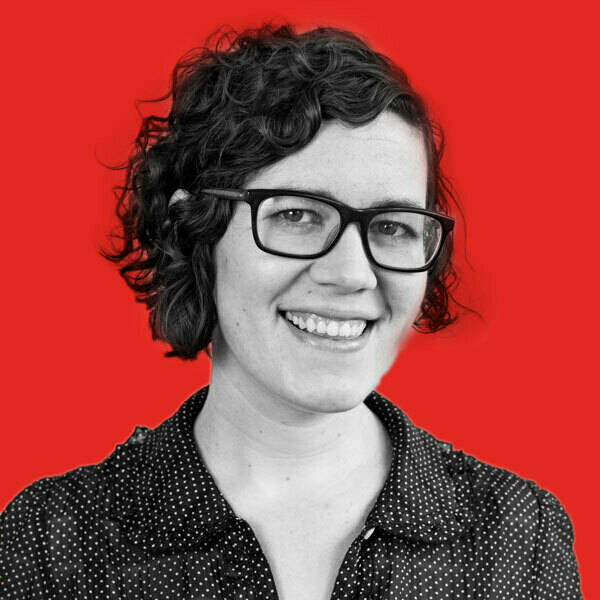 Here's how you can help
In These Times is funded entirely by readers like you, but through the first half of 2021, reader donations are down 20% compared to last year. If that continues, it could spell real trouble for In These Times. We're running a short fundraising drive (from now until July 31) to get things back on track. Will you chip in?