China's Green Movement
Environmentalists cut through the smog of state repression.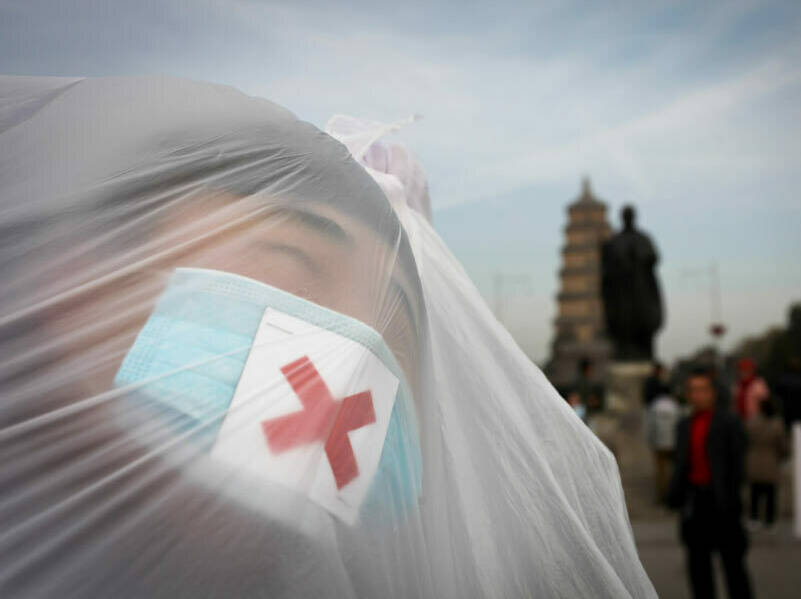 Last year was a ban­ner one for apoc­a­lyp­tic envi­ron­men­tal head­lines out of Chi­na. Pho­tos from the ​"Smog­poca­lypse" showed masked fig­ures haunt­ing pol­lu­tion-choked Bei­jing streets. Bliz­zards of par­tic­u­lates ground­ed flights. One pop­u­lar snap­shot depict­ed a sun­rise tele­vised on a wide out­door screen against a hazy back­drop, stir­ring spec­u­la­tion (lat­er debunked) that day­light-starved res­i­dents had resort­ed to an arti­fi­cial sky.
Even if the need to pacify an angry public can motivate the central government to clean up pollution, its concurrent interest in driving economic growth puts constant pressure to boost regional investment and GDP.
With­in Chi­na, too, these images sparked out­rage. Legions of youth­ful neti­zens used social media to blast out pho­tos of them­selves in res­pi­ra­tor gear and pan­da face masks. This dig­i­tal protest, sub­tly dis­rup­tive and clev­er­ly anony­mous, reflects the care­ful­ly con­tained but vital ener­gy of China's envi­ron­men­tal movement.
You wouldn't know it from the West­ern media's sen­sa­tion­al depic­tions of the country's Malthu­sian envi­ron­men­tal degra­da­tion, but in the past decade, China's green move­ment has grown. It's picked up sup­port from every­day cit­i­zens, from mid­dle-class par­ents wor­ried about their children's asth­ma to frus­trat­ed fish­er­men whose catch­es have been lost to riverbed con­t­a­m­i­na­tion. As wealth lev­els have risen, so has pub­lic dis­gust with the by-prod­ucts of explo­sive indus­tri­al devel­op­ment. Thou­sands of groups have ral­lied around envi­ron­men­tal health, con­ser­va­tion and ener­gy issues, and a fresh crop of activists — some affil­i­at­ed with for­mal orga­ni­za­tions, oth­ers sim­ply con­cerned about con­tin­u­ing to breathe — are chan­nel­ing that con­scious­ness through social media and grass­roots protest cam­paigns. In doing so, they are push­ing the bound­aries of per­mis­si­ble dis­sent and win­ning incre­men­tal vic­to­ries. Since 2012, when the Min­istry of Envi­ron­men­tal Pro­tec­tion began an air-mon­i­tor­ing pro­gram amid pub­lic frus­tra­tion with smog, the num­ber of cities in Chi­na that pub­lish real-time air-qual­i­ty data has grown from 60 to at least 179. Thou­sands of fac­to­ries are now also required to pub­licly dis­close air and water pol­lu­tion data.
Along­side the emer­gence of a dig­i­tal move­ment to protest pol­lu­tion, the past few years have also seen com­mu­ni­ties rise up against local indus­tri­al projects. In late 2011, res­i­dents of the Guang­dong fish­ing town of Haimen ral­lied and blocked traf­fic for days to oppose plans to expand a coal plant, claim­ing that pol­lu­tion was dam­ag­ing pub­lic health and dec­i­mat­ing fish stocks. Police respond­ed at first with beat­ings and tear gas, but the author­i­ties lat­er yield­ed, agree­ing to release detained pro­test­ers and tem­porar­i­ly sus­pend­ing the plans. In May 2013, in the west­ern city of Kun­ming, hun­dreds turned out to protest Chi­na Nation­al Petroleum's plans to build a plant 40 kilo­me­ters from the city cen­ter that would emit the tox­in paraxy­lene. Their faces cov­ered by sym­bol­ic pro­tec­tive masks, they flashed ​"anti-PX" pick­et signs in pho­tos that cir­cu­lat­ed wide­ly on the web voic­es to envi­ron­men­tal pol­i­cy dis­cus­sions long dom­i­nat­ed by insu­lar offi­cials and state-con­trolled media. Yet both exert lim­it­ed influ­ence on how pol­i­cy is con­struct­ed and car­ried out. In a coun­try where cit­i­zens lack insti­tu­tion­al chan­nels to orches­trate change, it remains to be seen whether microblog­ging mobs or pub­lic demon­stra­tions will add up to an envi­ron­men­tal over­haul. Though increas­ing­ly sophis­ti­cat­ed, the move­ment-at-large still nego­ti­ates with the gov­ern­ment through threats of dis­or­der rather than a shared goal of envi­ron­men­tal justice.
Lim­its of NIMBY
The ​"not-in-my-backyard"-style protests that take aim at local projects tend to prompt short-term con­ces­sions rather than sys­temic change. For exam­ple, though the upris­ing in Haimen made waves in the media, the protests only delayed the expan­sion of the coal plant until the out­cry subsided.
Yet there's some evi­dence that China's embar­rass­ing inter­na­tion­al image as a coun­try choked by air pol­lu­tion might be prompt­ing offi­cial action. The gov­ern­ment launched a $277 bil­lion ini­tia­tive last Sep­tem­ber that would cap the build­ing of new coal­fired pow­er plants in cer­tain regions, par­tic­u­lar­ly the cen­tral cities Bei­jing, Shang­hai and Guangzhou.
But even this sweep­ing-sound­ing ini­tia­tive mere­ly shifts the prob­lem else­where. Chi­nese envi­ron­men­tal advo­cates and glob­al groups such as Green­peace Inter­na­tion­al warn that absent a total indus­try restruc­tur­ing, clean­ing up high-pro­file cities won't taper the country's green­house gas emis­sions. Coal com­pa­nies are sim­ply shift­ing oper­a­tions toward less pop­u­lat­ed, invest­ment-hun­gry provinces in north­ern and west­ern Chi­na. Ailun Yang of the envi­ron­men­tal think tank World Resources Insti­tute notes in a pol­i­cy analy­sis that ​"more than 80 per­cent of the pro­posed projects [slat­ed in 2012] are cur­rent­ly exempt from the ban and spe­cial standards."
To go beyond NIM­BY-ism, envi­ron­men­tal groups must con­tend with China's run­away indus­tri­al expan­sion and neolib­er­al growth, respon­si­ble for both the country's rise to an eco­nom­ic super­pow­er and its mas­sive eco­log­i­cal dev­as­ta­tion. That's a tall order.
Even if the need to paci­fy an angry pub­lic can moti­vate the cen­tral gov­ern­ment to clean up pol­lu­tion, its con­cur­rent inter­est in dri­ving eco­nom­ic growth puts con­stant pres­sure on town and city offi­cials to boost region­al invest­ment and GDP. Were Bei­jing to impose tighter envi­ron­men­tal reg­u­la­tions, local gov­ern­ments might sim­ply ignore them, accord­ing to Li Bingqin, pro­fes­sor of pub­lic pol­i­cy at Aus­tralian Nation­al Uni­ver­si­ty. Local pol­i­cy­mak­ers see cen­tral gov­ern­ment man­dates as ​"guide­lines to be manip­u­lat­ed to serve their own inter­ests," Li writes in the jour­nal Envi­ron­ment and Urban­iza­tion. As long as cit­i­zens are shut out of the local deci­sion-mak­ing process, offi­cials will cod­dle busi­ness rather than the ecosystem.
Gag­ging green
China's more rad­i­cal envi­ron­men­tal groups face overt state repres­sion. Since enter­ing office in 2013, Pres­i­dent Xi Jinping's admin­is­tra­tion has tight­ened the government's grip on dis­sent, ramp­ing up online cen­sor­ship and arrest­ing polit­i­cal activists. Though the government's pri­ma­ry con­cern is prodemoc­ra­cy agi­ta­tors, envi­ron­men­tal­ists are expe­ri­enc­ing a chill­ing effect as well. Accord­ing to Isabel Hilton, edi­tor of the Lon­don- and Bei­jing­based envi­ron­men­tal jour­nal­ism hub Chi​na​Di​a​logue​.net, recent reports reveal that ​"in terms of the free­dom of [non-gov­ern­men­tal orga­ni­za­tions] to oper­ate, to chal­lenge, to mobi­lize, [activists] have been more restrict­ed than they were in the past."
On top of inten­si­fied Inter­net sur­veil­lance, the lat­est draft revi­sions to the nation­al envi­ron­men­tal pro­tec­tion law sug­gest a poten­tial judi­cial clam­p­down. Crit­ics say that cer­tain pro­vi­sions could silence activists by block­ing NGOs and cit­i­zens from suing pol­luters. This lit­i­ga­tion process is one of the few legal avenues for vic­tims of pol­lu­tion to seek com­pen­sa­tion for health dam­ages and for advo­cates to push stronger regulation.
Envi­ron­men­tal action, reac­tion and progress
But the seem­ing­ly bina­ry goals of gen­er­at­ing jobs and lim­it­ing envi­ron­men­tal harm are not irrec­on­cil­able — envi­ron­men­tal crises could dri­ve pol­i­cy changes down a green­er, more sus­tain­able path, even if the moti­va­tions are pure­ly economic.
China's coal indus­try — which now leads the world in con­sump­tion and pro­duc­tion, ahead of the Unit­ed States — is start­ing to slump on its own due to the glob­al reces­sion. And though renew­ables make up a small frac­tion of China's ener­gy sup­ply, the coun­try is the world's largest pro­duc­er of solar pow­er equip­ment and ranks third in solar capac­i­ty, accord­ing to the UN Envi­ron­ment Pro­gramme.
China's green indus­tries have the poten­tial to add sev­er­al mil­lion jobs in the com­ing years, such as tur­bine man­u­fac­tur­ing and rail tran­sit, accord­ing to the D.C.-based envi­ron­men­tal research group World­Watch Insti­tute. And since Chi­na is a major car­bon emit­ter, inter­na­tion­al groups like the Nat­ur­al Resources Defense Coun­cil and Green­peace are cam­paign­ing there to pro­mote renew­able ener­gy sec­tors that could fos­ter both a Chi­nese and glob­al tran­si­tion from fos­sil fuels.
Local­ly, urban­iza­tion might also braid togeth­er devel­op­ment and envi­ron­men­tal pro­tec­tion. As edu­ca­tion lev­els and green indus­tries rise, China's smog-shroud­ed cities could become seedbeds for inno­va­tions such as ener­gy- effi­cient hous­ing projects, new recy­cling tech­nol­o­gy and maybe the odd con­ser­va­tion advo­ca­cy organization.
The chal­lenge is that ​"green growth" under an author­i­tar­i­an régime can eas­i­ly bar­rel ahead irre­spon­si­bly, with­out cor­po­rate account­abil­i­ty or pub­lic review. After China's solar man­u­fac­tur­ing explod­ed, for exam­ple, ​"over­in­vest­ment" in the sec­tor report­ed­ly dis­rupt­ed the glob­al mar­ket, dri­ving down prices and under­cut­ting oth­er coun­tries' pro­duc­ers. At the same time, solar-pan­el fac­to­ries have been crit­i­cized for caus­ing local soil and water con­t­a­m­i­na­tion. In oth­er words, ​"clean" ener­gy indus­tries can still be real­ly dirty.
Mean­while, China's cit­i­zens are learn­ing the dif­fer­ence between tru­ly sus­tain­able envi­ron­men­tal solu­tions and green­washed cor­po­rate agen­das. Last sum­mer, in Hes­han, a south­ern city in the Pearl Riv­er Delta, pro­test­ers staged a mass demon­stra­tion against a pur­port­ed­ly green pow­er project— a $6 bil­lion nuclear plant that local offi­cials had billed as an ​"indus­tri­al park." Some 1,000 pro­test­ers took to the streets, hav­ing orga­nized through online mes­sages invit­ing peo­ple to an ​"inno­cent stroll." The pro­test­ers faced down riot police with anti-nuclear signs dis­play­ing the slo­gan, ​"We want chil­dren, not atoms." With­in days, the pre­lim­i­nary plan­ning for the nuclear project was halt­ed ​"in order to ful­ly respect the opin­ion of the mass­es," accord­ing to a gov­ern­ment statement.
The inno­cent stroll hadn't led to rev­o­lu­tion, but it did raise piv­otal ques­tions for China's envi­ron­men­tal­ists. High-pro­file protests of recent years have been reac­tive, focused on imme­di­ate envi­ron­men­tal harms. But look­ing ahead, they will have to seek sus­tain­able, pol­i­cy-dri­ven solu­tions, per­haps start­ing with demands for trans­paren­cy and demo­c­ra­t­ic envi­ron­men­tal planning.
In the wake of the Hes­han action, one local microblog­ger, in a com­ment repost­ed on the inter­na­tion­al news site Glob­al Voic­es, cap­tured the air of uncer­tain­ty: ​"The dis­pute has been set­tled, but who will know [when or where] the project might start again in the future? Please do not test the [lim­its] of the peo­ple of Jiang­men and Pearl Riv­er Delta. My home belongs to the Delta."
How far will activists like those at Hes­han go? As the public's social aware­ness and expec­ta­tions of respon­sive gov­ern­ment grow, so will their con­cerns about envi­ron­men­tal sus­tain­abil­i­ty. It will sure­ly become increas­ing­ly dif­fi­cult for offi­cials to appease pro­test­ers with tem­po­rary, piece­meal con­ces­sions. The ques­tion China's green activists face today is how to trans­late ris­ing unrest into sys­temic change. That will require fus­ing polit­i­cal cit­i­zen­ship that agi­tates for fair gov­er­nance with eco­log­i­cal cit­i­zen­ship that agi­tates for envi­ron­men­tal stew­ard­ship. More chal­leng­ing still will be forc­ing Bei­jing to under­stand that these ideals are not mere polit­i­cal dis­rup­tions, but rather pil­lars of bal­anced devel­op­ment and a more just society.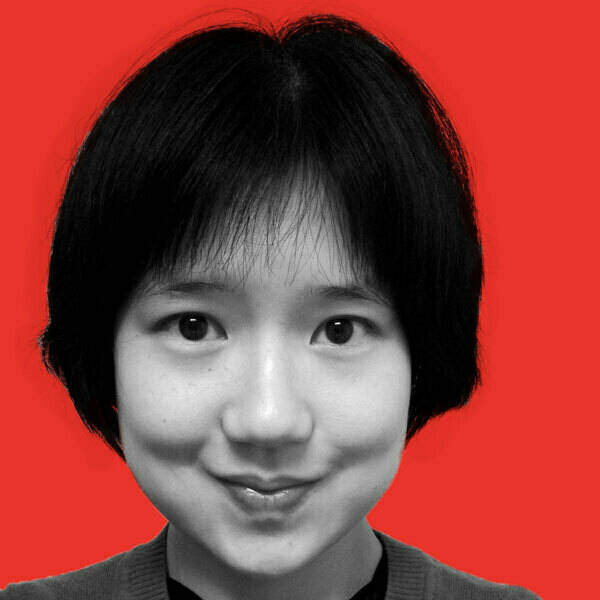 Michelle Chen is a con­tribut­ing writer at In These Times and The Nation, a con­tribut­ing edi­tor at Dis­sent and a co-pro­duc­er of the ​"Bela­bored" pod­cast. She stud­ies his­to­ry at the CUNY Grad­u­ate Cen­ter. She tweets at @meeshellchen.