Chinese in Japan Caught in Tide of Exploited Labor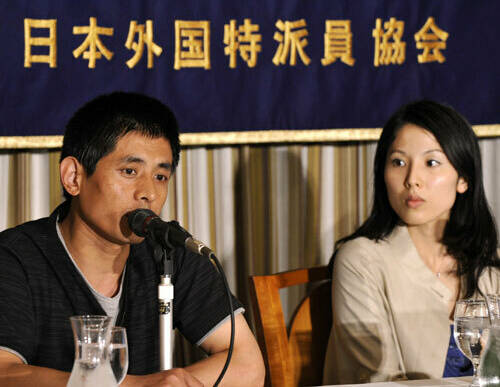 They're not what usu­al­ly comes to mind when we hear the term ​"Chi­nese exports," but around the world, and espe­cial­ly in Asia, a major com­mod­i­ty that Chi­na sends over­seas is its own citizens.
Pars­ing a clas­sic, but often over­looked, exam­ple of tran­sient labor migra­tion, an inves­ti­ga­tion by the Hong Kong-based labor advo­ca­cy group ​"Chi­na Labour Bul­letin" exam­ines China's biggest ​"mar­ket" for export­ed labor — its rich neigh­bor Japan.
Sim­i­lar to ​"guest work­er" pro­grams in the Unit­ed States, Japan uses a ​"trainee" sys­tem (anoth­er euphamism indi­cat­ing tem­po­rari­ness) to bring in cheap manpower.
Since the 1980s, Japan's man­u­fac­tur­ers have found it increas­ing­ly dif­fi­cult to recruit work­ers local­ly, par­tic­u­lar­ly for low-paid, labour-inten­sive jobs in the so-called 3K; kit­sui (demand­ing), kitanai (dirty), and kiken (dan­ger­ous) indus­tries. At the same time, China's eco­nom­ic reforms cre­at­ed a huge labour sur­plus in that coun­try, which had to find employ­ment somewhere.
The for­eign trainee pop­u­la­tion has been esti­mat­ed at about 200,000, and his­tor­i­cal­ly some two-thirds com­ing from Chi­na, accord­ing to CLB's report (which fol­lows a report on Chi­nese migrants in Sin­ga­pore). The work­force may have dropped sig­nif­i­cant­ly since March, as migrants quick­ly left the coun­try fol­low­ing the earth­quake and tsunami.
Under the train­ing scheme, work­ers are recruit­ed through Chi­na-based employ­ment agen­cies and arrange to work for cer­tain employ­ers as ​"trainees" for about three years. But once they get there, CLB found, many end up with a raw deal:
They are rou­tine­ly exploit­ed by both the Chi­nese com­pa­ny that places them over­seas and the Japan­ese firm they end up work­ing for. They have to pay exces­sive fees and com­mis­sions just to get the job and, once in Japan, are often forced to work long hours for low pay in fre­quent­ly haz­ardous con­di­tions. Their free­dom of move­ment and asso­ci­a­tion are severe­ly con­strained and the accom­mo­da­tion and food pro­vid­ed by their employ­er is often substandard.
It's an old immi­gra­tion sto­ry wrapped in the glossy shell of Japan's hyper-mod­ern econ­o­my. The dev­as­ta­tion of the earth­quake has cre­at­ed even more eco­nom­ic uncer­tain­ty on both sides of the labor chain. CLB Com­mu­ni­ca­tions Direc­tor Geof­frey Crothall told In These Times:
Up to 100,000 trainees left Japan in the wake of the March 11 dis­as­ter and threat from Fukushi­ma. As a result, many Japan­ese indus­tries are now fac­ing a severe labour short­age, par­tic­u­lar­ly the sewing indus­try, which lost 30,000 of the 40,000 trainees employed in Japan.
The shock to the low-wage labor mar­ket may grow more acute in the com­ing months as the rebuild­ing effort ramps up, which may in turn exac­er­bate a deep lack of over­sight and enforcement.
These migrants, often young and des­per­ate for decent work, are fun­neled through a vast net­work of hun­dreds of place­ment agen­cies tied to sec­tors like ​"agri­cul­ture, fish­eries, con­struc­tion, food pro­cess­ing, tex­tiles, and machin­ery and met­al pro­cess­ing." Many more ​"unli­censed" agen­cies ped­dle for­eign labor under­ground. Under mount­ing pres­sure to stop the exploita­tion of Chi­nese migrants, the Japan­ese gov­ern­ment has in recent reformed its reg­u­la­tion of employ­ers and trainees. But as with most labor-import sys­tems that treat work­ers as inter­change­able drones, abus­es still abound.
Despite Japan's high­er lev­el of devel­op­ment, work­ers inter­viewed by CLB revealed that trainees are often ware­housed under harsh con­di­tions, with­out ade­quate lan­guage or skills training:
Most of the ​"skills train­ing" peri­od was, in fact, spent pro­vid­ing free labour to the place­ment com­pa­ny. More­over, Ms Z and Ms Zh actu­al­ly paid the com­pa­ny 200 yuan a month in liv­ing expens­es at this time. Ms Z described how the sewing work they had to do at this time was of no val­ue at all in terms of training:

"Actu­al­ly, we had been work­ing in fac­to­ries doing sewing work for many years already. There was no need for us to prac­tice at all, so it seemed like the com­pa­ny was just using us as unpaid labour."
Whether the mis­treat­ment is a mat­ter of incom­pe­tence or mal­ice, the sys­tem basi­cal­ly tracks work­ers into tem­po­rary jobs that offer lit­tle hope of per­ma­nent set­tle­ment and fall short on the promis­es of pros­per­i­ty tout­ed by recruiters. More­over, the sur­veyed trainees had lit­tle recourse in the case of a dis­pute with their boss. Lack­ing sup­port from the Chi­nese state labor union, CLB reports, ​"None of the trainees had access to legal advice or any oth­er way of check­ing the legal­i­ty of their contracts."
While employ­er vio­la­tions involve the typ­i­cal cheat­ing on wages and over­time, a 2007 gov­ern­ment audit found that 115 of 449 employ­ers flagged for mis­con­duct had deceived work­ers about their place­ments. Some of the most har­row­ing cas­es involve the exploita­tion of vul­ner­a­ble women:
Six female trainees from Hubei who were sup­posed to study the sewing of women's and children's cloth­ing in Japan, were assigned by their Japan­ese employ­er to a laun­dry com­pa­ny wash­ing over­alls and gloves from elec­tron­ics, phar­ma­ceu­ti­cal and chem­i­cal com­pa­nies. All of them con­tract­ed either athlete's foot, nail fun­gus or chem­i­cal skin burns after being exposed to tox­ins over a long peri­od of time. Anoth­er female trainee, who went to Japan in 2004, end­ed up clean­ing and shin­ing shoes at the home of the com­pa­ny chairman.
The CLB report con­cludes, ​"Japan's trainee sys­tem is, in effect, lit­tle more than a con­vey­or belt sup­ply­ing cheap and tem­po­rary Chi­nese labor to Japan," and that the recent wave of dis­as­ter may force a rethink­ing of this inher­ent­ly unsta­ble work­force program.
As Japan recov­ers, it will have to con­front the ques­tion of the kind of soci­ety it wants to rebuild: one that fuels a high-tech econ­o­my with regres­sive labor poli­cies, or one that upholds firm stan­dards and rule of law for all, even its most exclud­ed workers?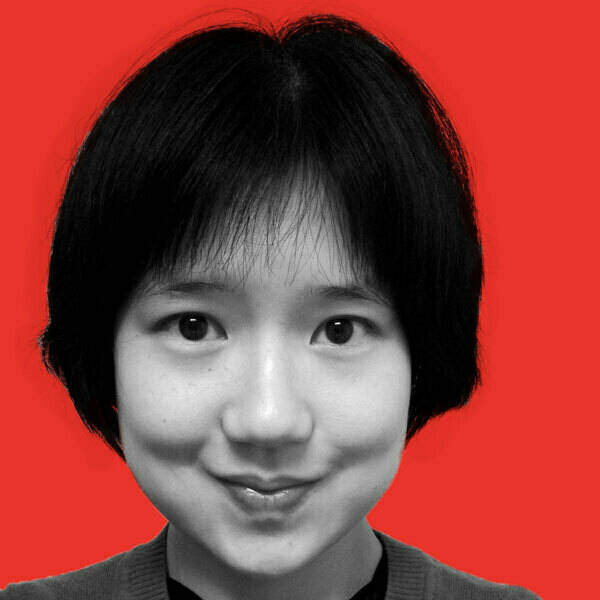 Michelle Chen is a con­tribut­ing writer at In These Times and The Nation, a con­tribut­ing edi­tor at Dis­sent and a co-pro­duc­er of the ​"Bela­bored" pod­cast. She stud­ies his­to­ry at the CUNY Grad­u­ate Cen­ter. She tweets at @meeshellchen.