Class Consciousness Matters
What's missing from the New York Times and Wall Street Journal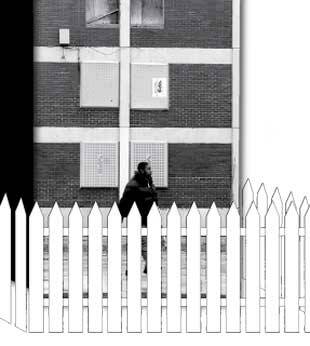 The myth of the self-made man is Amer­i­can culture's own spe­cial heart of dark­ness, help­ing to explain both its infec­tious opti­mism and ruth­less greed. The idea holds enough truth and seduc­tive­ness to make it easy to for­get its delu­sion­al dan­gers. To reprise Marx's famous for­mu­la­tion, indi­vid­u­als, like humankind, do make their own per­son­al his­to­ry, but not under con­di­tions they choose. But in Amer­i­ca, we choose to ignore the caveat about con­di­tions at our peril.
The myth, or belief, that peo­ple are sole­ly what they make of them­selves is use­ful to keep in mind while read­ing two ongo­ing series: the New York Times' on class and the Wall Street Jour­nal​'s on social mobil­i­ty. Both focus atten­tion on a truth about Amer­i­can soci­ety that runs counter to most people's deep-seat­ed beliefs: There is less social mobil­i­ty in the Unit­ed States now than in the ​'80s (and less then than in the ​'70s) and less mobil­i­ty than in many oth­er indus­tri­al coun­tries, includ­ing Cana­da, Fin­land, Swe­den and Ger­many. Yet 40 per­cent of respon­dents to a Times poll said that there was a greater chance to move up from one class to anoth­er now than 30 years ago, and 46 per­cent said it was eas­i­er to do so in the Unit­ed States than in Europe.
Although the news about social mobil­i­ty has not been wide­ly report­ed, it is gen­er­al­ly rec­og­nized that inequal­i­ty has grown over the past thir­ty years. The Times series high­lights how much the super-rich have made out like, well, ban­dits. While the real income of the bot­tom 90 per­cent of Amer­i­cans fell from 1980 to 2002, the income of the top 0.1 per­cent – mak­ing $1.6 mil­lion or more – went up two and a half times in real terms before tax­es. With the help of the Bush tax cuts, the gap between the super-rich and every­one else grew even larger.
The Amer­i­can peo­ple accept this, it is argued, because they think not only that there's more social mobil­i­ty than there is, but also that they'll per­son­al­ly get rich. Indeed, a poll in 2000 indi­cat­ed that 39 per­cent of Amer­i­cans thought they were either in the wealth­i­est one per­cent or would be ​"soon." The Times poll was slight­ly less exu­ber­ant: 11 per­cent thought it was very like­ly they would become wealthy, anoth­er 34 per­cent some­what likely.
"It is OK to have ever-greater dif­fer­ences between rich and poor, [Amer­i­cans] seem to believe," David Wes­sel wrote in the Wall Street Jour­nal, ​"as long as their chil­dren have a good chance of grasp­ing the brass ring."
This view is prob­lem­at­ic. First, the greater the inequal­i­ty, the less like­ly the pos­si­bil­i­ty of mobil­i­ty. Increased inequal­i­ty wors­ens the large dis­par­i­ties in resources that fam­i­lies can devote to edu­ca­tion – resources that are increas­ing­ly impor­tant for both enter­ing many careers and for social mobil­i­ty. A col­lege degree, it should be stressed, is impor­tant not just because of the knowl­edge acquired, but because col­lege serves as a class-biased sort­ing mech­a­nism for entry to cer­tain jobs. In con­trast, the record sug­gests that coun­tries with greater equal­i­ty also have greater mobil­i­ty. Sub­stan­tive equal­i­ty cre­ates more equal­i­ty of opportunity.
But even if there were mobil­i­ty, such inequal­i­ty would be prob­lem­at­ic. Is it fair that society's wealth be divid­ed so uneven­ly? Isn't there a decent stan­dard of liv­ing – ris­ing as economies become wealth­i­er – to which every­one who ​"works hard and plays by the rules," in the Clin­ton­ian for­mu­la­tion, should be enti­tled? Great social dis­par­i­ty means that the finan­cial­ly well-off use their mon­ey and greater polit­i­cal lever­age to pro­tect their priv­i­lege rather than to design poli­cies for the com­mon good.
In defense of the rich get­ting rich­er, for­mer Bush eco­nom­ic advi­sor Gre­go­ry Mankiw wrote in response to the Times series that the rich­est increased their share when the econ­o­my boomed; so if we want pros­per­i­ty, let the plu­to­crats pros­per. But the econ­o­my grew faster in the first three decades after World War II when equal­i­ty was increas­ing than in the next three decades when equal­i­ty was decreas­ing. In any case if the income from growth is cap­tured by the very rich, as it large­ly has been for a cou­ple decades, this path to pros­per­i­ty offers lit­tle to most peo­ple. Also, with high inequal­i­ty, even the pre­tense of com­mu­ni­ty declines, social con­flict increas­es and soci­ety func­tions more poor­ly. Indi­vid­ual mobil­i­ty is not the only way to improve one's lot. Social sol­i­dar­i­ty and work­ing togeth­er can improve everyone's lot.
This brings us back to the self-made man. It becomes clear, as the Times series is titled, that ​"class mat­ters," just as race, gen­der and oth­er acci­dents of his­to­ry mat­ter. The social class into which some­one is born large­ly defines one's class as an adult, and both make a dif­fer­ence in how healthy or how long-lived the per­son will be, espe­cial­ly in the absence of uni­ver­sal health insur­ance. It influ­ences access to edu­ca­tion and to jobs.
The myth of the self-made per­son, how­ev­er, encour­ages the per­son who suc­ceeds to think his good for­tune is due entire­ly to his work and genius. For this rea­son busi­ness­men in the Unit­ed States have his­tor­i­cal­ly been more anti-union and hos­tile to gov­ern­ment than their coun­ter­parts in Europe. And the myth makes those who fail blame themselves.
Accord­ing to recent polls, Amer­i­can work­ers – wor­ried more about job inse­cu­ri­ty, ris­ing costs of edu­ca­tion, health care expens­es, the avail­abil­i­ty of insur­ance, pen­sion fail­ures and social secu­ri­ty pri­va­ti­za­tion – are increas­ing­ly look­ing for stronger social action to pro­vide secu­ri­ty. They are deeply skep­ti­cal about the glob­al­iza­tion that has increased inequal­i­ty and inse­cu­ri­ty. Like the French vote on the Euro­pean Union con­sti­tu­tion, a U.S. ref­er­en­dum on glob­al­iza­tion might well divide along class lines. The irony is that tak­ing respon­si­bil­i­ty as a soci­ety to guar­an­tee more sta­bil­i­ty and equal­i­ty – by reg­u­lat­ing the glob­al econ­o­my and estab­lish­ing uni­ver­sal guar­an­tees of health care, edu­ca­tion, and retire­ment secu­ri­ty – can pro­vide cit­i­zens with more indi­vid­ual freedom.
For now, the realm of free­dom for most Amer­i­cans remains con­strict­ed to the shop­ping mall, where they can buy their iden­ti­ties. Both the Jour­nal and Times point to the rapid growth of per­son­al cred­it as one way that Amer­i­cans have con­tin­ued to buy while earn­ings have stag­nat­ed. For­mer Unit­ed Auto Work­ers offi­cial Frank Joyce even sees the rise of cred­it cards as under­min­ing work­ers' inter­est in unions. Income, earned or bor­rowed, obvi­ous­ly great­ly dif­fer­en­ti­ates people's lives, even if a work­ing class con­sumer can only indulge in a box of lux­u­ry choco­lates or sub-lux­u­ry car. And the grow­ing dif­fer­ences in income are exac­er­bat­ed by grow­ing but unmea­sured dif­fer­ences in health insur­ance, as well as var­i­ous busi­ness perks such as free cars or expense accounts.
But the focus on income ignores the even greater inequal­i­ties of wealth. Wealth pro­vides secu­ri­ty. As the Times series points out, the bet­ter-off con­sis­tent­ly talk of mak­ing choic­es while work­ing class indi­vid­u­als talk about feel­ing trapped. Kids from wealthy fam­i­lies can take unpaid intern­ships, spend a year abroad or exper­i­ment with careers; kids from work­ing class fam­i­lies are like­ly to stick with a sum­mer job that pays the bills and pro­vides health insur­ance, thus fail­ing to fin­ish college.
More impor­tant, wealth and class are issues of pow­er. Aaron Kemp, who lost his job when May­tag shift­ed pro­duc­tion from Illi­nois to Mex­i­co and Korea (see ​"May­tag Moves to Mex­i­co," Jan­u­ary 17), remarked, ​"I nev­er remem­ber even think­ing about what class I was in until after the plant clos­ing announce­ment and lay­off. And then you begin to think about what class you're in." Rather than man­ners or fash­ion, class ulti­mate­ly has more to do with who has the pow­er to make such deci­sions and the pow­er­less­ness of the major­i­ty. These cru­cial aspects of class – social, polit­i­cal and eco­nom­ic pow­er – have been miss­ing from the series.
It might have been good for the Times to run an excerpt of Michael Graetz and Ian Shapiro's new book, Death by a Thou­sand Cuts. It recounts how the super-rich worked with ultra-con­ser­v­a­tives to demo­nize and pos­si­bly elim­i­nate the estate tax, which they renamed the ​"death tax." As William Gates, Sr., father of Microsoft Bill, often argued on behalf of the tax, the very rich accu­mu­late their wealth not sim­ply because of what they did but because of the soci­ety in which they lived, and they have a debt to that soci­ety. And the heirs of such wealth are the antithe­sis of self-made men.
The rich used their polit­i­cal pow­er, their mon­ey and the right's shame­less, men­da­cious huck­sters to pro­tect their rich­es, at the expense of soci­ety. But belief in the myth of the self-made man – abet­ted by the feck­less incom­pe­tence of Demo­c­ra­t­ic oppo­si­tion – made many ordi­nary peo­ple suck­ers for the right-wing pitch. Class mat­ters, but so does con­scious­ness of class. That's anoth­er, longer story.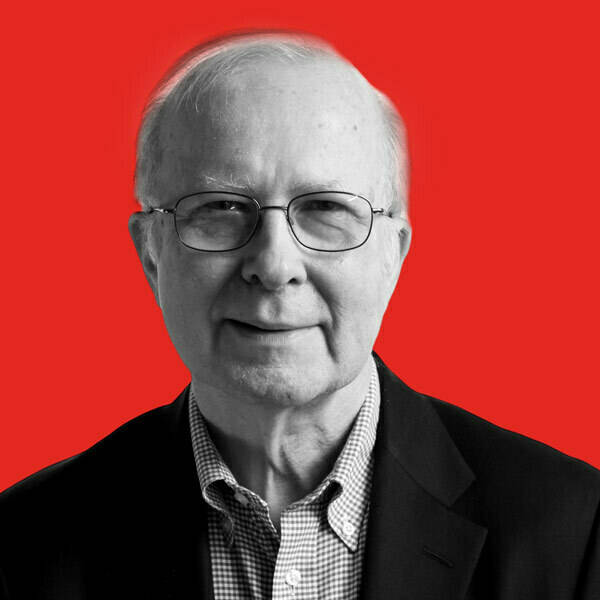 David Moberg, a senior edi­tor of In These Times, has been on the staff of the mag­a­zine since it began pub­lish­ing in 1976. Before join­ing In These Times, he com­plet­ed his work for a Ph.D. in anthro­pol­o­gy at the Uni­ver­si­ty of Chica­go and worked for Newsweek. He has received fel­low­ships from the John D. and Cather­ine T. MacArthur Foun­da­tion and the Nation Insti­tute for research on the new glob­al economy.