Why We Devoted an Entire Issue to Climate Change
The most ambitious climate proposal ever seen on Capitol Hill is a call to action. We need to answer the call.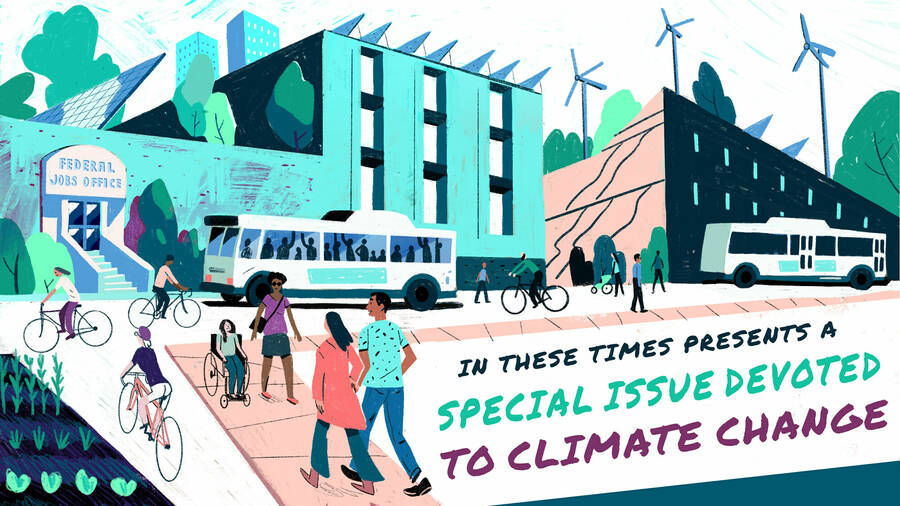 The idea for this spe­cial issue began almost a year ago from a place of despair: Not only were glob­al emis­sions ris­ing and Repub­li­cans in pow­er, but cli­mate change was an after­thought even for most pro­gres­sives. A spe­cial issue, I thought, could serve as a cry from the wilder­ness, lift­ing up the work of the cli­mate movement.
Pelosi dismissed the Green New Deal as the "Green Dream," and Sen. Dianne Feinstein (D-Calif.) seized the moment to insult some children.
In the past few months, glob­al warm­ing has come in from the cold. In Octo­ber 2018, a UN report caught pub­lic atten­tion with a meme-able goal: Cut glob­al emis­sions rough­ly in half by 2030 — or face cat­a­stro­phe. Oh, it began to sink in. This is urgent.
A month lat­er, Rep. Alexan­dria Oca­sio-Cortez (D‑N.Y.) joined Jus­tice Democ­rats and the youth-led Sun­rise Move­ment in a sit-in of House Speak­er Nan­cy Pelosi's (D‑Calif.) office to advo­cate some­thing called the Green New Deal. ​"We have 12 years," one sign read. ​"What is your plan?"
An out­line for a plan found its way into Con­gress in Feb­ru­ary through a brief doc­u­ment intro­duced by Oca­sio-Cortez and Sen. Ed Markey (D‑Mass.). The Green New Deal res­o­lu­tion calls for a 10-year tran­si­tion to zero-emis­sion elec­tric­i­ty (and even­tu­al­ly zero-emis­sion every­thing), an infra­struc­ture invest­ment plan and a jobs guar­an­tee, in addi­tion to oth­er social and envi­ron­men­tal jus­tice pri­or­i­ties. The plan is like­ly the most ambi­tious cli­mate pro­pos­al ever seen on Capi­tol Hill, and has mas­sive pub­lic sup­port and the back­ing of sev­er­al pres­i­den­tial hope­fuls. So, of course, it drew backlash.
Pelosi dis­missed it as the ​"Green Dream, or what­ev­er they call it" and Sen. Dianne Fein­stein (D‑Calif.) seized the moment to insult some pro-Green New Deal chil­dren—and that's just the Democ­rats. Pun­dits from the Wash­ing­ton Post to Bloomberg have deemed the pro­pos­al unre­al­is­tic and offered ​"prag­mat­ic" alter­na­tives. Repub­li­can Rep. Matt Gaetz (Fla.) draft­ed a ​"Green Real Deal," which calls for ​"robust" reduc­tions in emis­sions but offers no spe­cif­ic goals.
It's not that alter­na­tive plans are with­out mer­it. But they all seek to nar­row the scope of Ocasio-Cortez's pro­pos­al, remov­ing pre­cise­ly what makes it so powerful.
The Green New Deal is expan­sive because the prob­lem is expan­sive, demand­ing the erad­i­ca­tion of entire indus­tries, from fos­sil fuels to indus­tri­al meat, and the whole­sale trans­for­ma­tion of oth­ers. To get there, we must plan a just tran­si­tion for work­ers, devel­op new local and region­al tran­sit net­works, retro­fit and build new effi­cient hous­ing, and rad­i­cal­ly alter our indus­tri­al pro­duc­tion process­es — all while learn­ing to cope with ever-greater droughts, hur­ri­canes, heat waves, floods, dis­ease out­breaks, resource con­flicts and species extinc­tions. Mean­while, immense­ly pow­er­ful cor­po­ra­tions are hell-bent on stop­ping any change to the system.
Indeed, ​"cli­mate change appears to be not mere­ly one chal­lenge among many," writes David Wal­lace-Wells in his new book, The Unin­hab­it­able Earth, ​"but the all-encom­pass­ing stage on which all those chal­lenges will be met."
What sep­a­rates the Green New Deal from oth­er cli­mate plans is the recog­ni­tion that we need to think about the whole stage. We must reach across move­ments to build a max­i­mal­ly ambi­tious Green New Deal plat­form on the fed­er­al, state, local and even inter­na­tion­al lev­els. We must then pres­sure our elect­ed offi­cials to sup­port it, and make sure any­one elect­ed in Novem­ber and beyond, from school board to Sen­ate, is behind our agenda.
Cli­mate action can start any­where, from plant­i­ng an organ­ic neigh­bor­hood gar­den to push­ing for ener­gy effi­cien­cy at your work­place, from fight­ing for city­wide tran­sit to occu­py­ing a coal plant, to open­ing your home to a refugee.
There is some­thing for every­one — and that's just who it will take.
You can see the table of con­tents for the cli­mate issue here.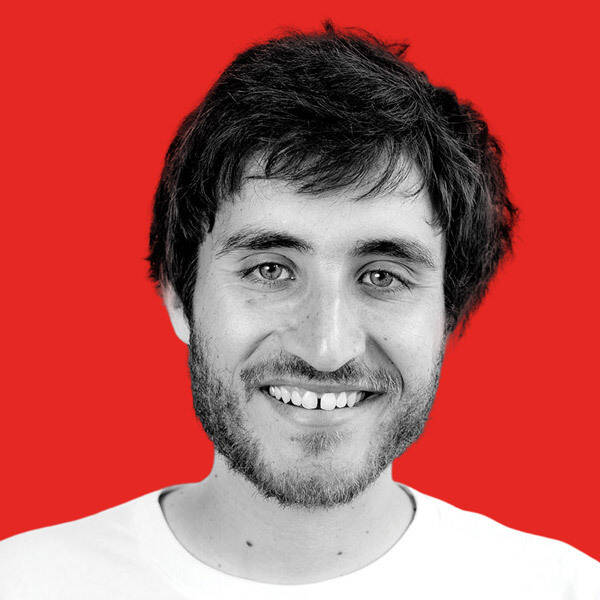 Day­ton Mar­tin­dale is a free­lance writer and for­mer asso­ciate edi­tor at In These Times. His work has also appeared in Boston Review, Earth Island Jour­nal, Har­bin­ger and The Next Sys­tem Project. Fol­low him on Twit­ter: @DaytonRMartind.