Bill McKibben: Today Could Mark the Largest Day of Climate Action in Planetary History
Why students and workers across the globe are going on a climate strike.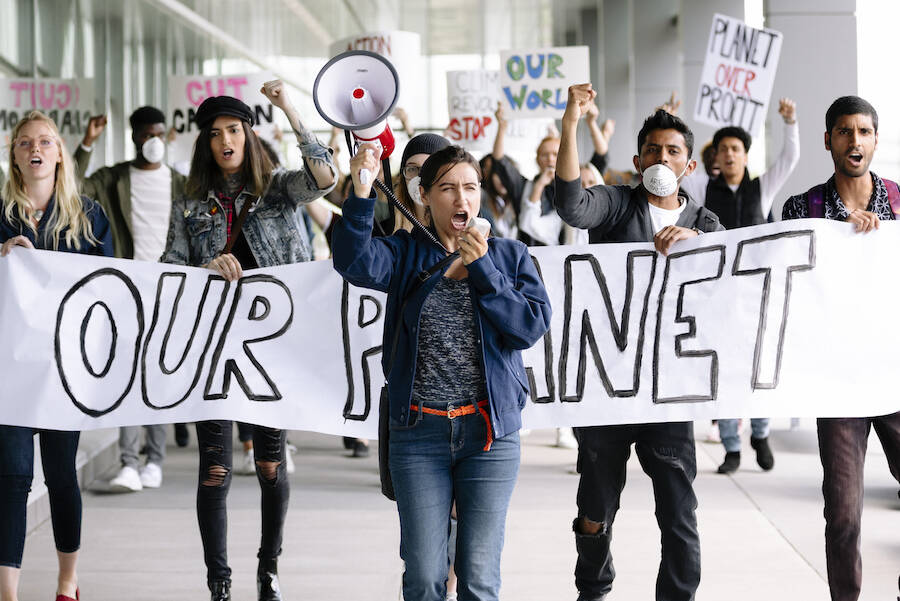 This sto­ry orig­i­nal­ly appeared in Truthout. It is repub­lished here as part of In These Times' part­ner­ship with Cov­er­ing Cli­mate Now, a glob­al col­lab­o­ra­tion of more than 250 news out­lets to strength­en cov­er­age of the cli­mate story.
A day in the streets can demonstrate to everyone that the zeitgeist is shifting, and decisively.
What do Ben and Jerry's, an 800,000-member South African trade union, count­less col­lege pro­fes­sors, a big chunk of Amazon's Seat­tle work­force and more high school stu­dents than you can imag­ine have in com­mon? They're all join­ing in a mas­sive cli­mate strike this com­ing Fri­day, Sep­tem­ber 20 – a strike that will like­ly reg­is­ter as the biggest day of cli­mate action in the planet's history.
More than this, what they have in com­mon is some­thing they share with much of the rest of human­i­ty: a rapid­ly grow­ing fear that glob­al warm­ing is out of con­trol and that we must act with remark­able speed if we have any hope of get­ting our civ­i­liza­tions safe­ly through the cen­tu­ry. This grow­ing real­iza­tion is clear in many places: in the UK, for instance, where Extinc­tion Rebel­lion began its mas­sive civ­il dis­obe­di­ence, a cam­paign now spread­ing around the world. And in Wash­ing­ton, D.C., where the Sun­rise Move­ment and Alexan­dria Oca­sio-Cortez have been build­ing pow­er­ful sup­port for a Green New Deal.
But the cli­mate strikes, of course, had their gen­e­sis in high schools – or, more exact­ly, out­side of high schools, which is where 16-year-old activist Gre­ta Thun­berg found her­self last autumn. Why, she asked the Swedish author­i­ties, should I spend all day in school prepar­ing myself for the future when you aren't prepar­ing the coun­try or the world for the future? That is a good ques­tion – so good that it quick­ly spread around the planet.
I've known school strik­ers on every con­ti­nent with schools, and they should give every­one heart: Youth activists are awake and aware and work­ing hard. As usu­al, those in the most vul­ner­a­ble com­mu­ni­ties are lead­ing the way. This is a move­ment in which Indige­nous youth, kids from com­mu­ni­ties of col­or and those who live on sink­ing islands are on the front line.
But these young activists are also ask­ing for help. On May 23, at the end of the last mas­sive school strike, Thun­berg and 46 oth­er youth activists released an open let­ter to The Guardian urg­ing adults to join in next time. Because, as they point­ed out, there are lim­its to what young peo­ple can do on their own. If you can't vote, and if you don't own stocks, then your abil­i­ty to pull the main levers of pow­er is lim­it­ed. They wrote: ​"Sor­ry if this is incon­ve­nient for you. But this is not a sin­gle-gen­er­a­tion job. It's humanity's job."
Peo­ple around the world are respond­ing to the call. The biggest demon­stra­tions will prob­a­bly be in New York City, because of the excite­ment sur­round­ing Thunberg's arrival by sail­boat to address the UN Gen­er­al Assem­bly. But there will be ral­lies in all 50 states (a full list is at glob​al​cli​mat​estrike​.net). Often, they'll be led by stu­dents at local high schools and col­leges, but in many cas­es, the empha­sis is on adult par­tic­i­pa­tion – shop own­ers are clos­ing their doors for the after­noon, and chefs shut­ting down restau­rants to feed demonstrators.
Can this world­wide strike gal­va­nize us into sig­nif­i­cant cli­mate action? By itself, sure­ly not. No sin­gle thing is enough to make a deci­sive dif­fer­ence – not block­ing pipelines or divest­ing port­fo­lios or elect­ing new sen­a­tors. But a day in the streets can demon­strate to every­one that the zeit­geist is shift­ing, and deci­sive­ly. It's the zeit­geist that activists real­ly play for: the sense of what is nor­mal, nat­ur­al, obvi­ous. (Think of how gay mar­riage now seems con­ven­tion­al to many Amer­i­cans, and then try to remem­ber what it seemed like to much of the cul­ture a decade ago).
We're com­ing up on the 50th anniver­sary of the first Earth Day. In the spring of 1970, 20 mil­lion Amer­i­cans – 10 per­cent of the country's pop­u­la­tion – took to the street for that protest. It was almost cer­tain­ly the largest day of polit­i­cal action in its his­to­ry. And that was enough. The zeit­geist shift­ed deci­sive­ly, and Richard Nixon, of all pres­i­dents, signed into law all the most impor­tant envi­ron­men­tal laws, from the Clean Water Act to the Endan­gered Species Act. (Inci­den­tal­ly, these are all laws that Don­ald Trump is cur­rent­ly try­ing to gut.)
You can find the signs to indi­cate we might be on the cusp of a sim­i­lar shift. The polling shows that Amer­i­cans are far more con­cerned about cli­mate change than even a year or two ago. Part­ly that's because of good orga­niz­ing, part­ly it's because the plan­et con­tin­ues to demon­strate our fol­ly with fire and flood and part­ly it's because Don­ald Trump has bel­lowed his cli­mate denial­ism so loud­ly that it's begun to dis­con­cert every­one who is not in his cult. Sur­veys show that he's more out of touch with Amer­i­cans on the envi­ron­ment than on any oth­er issue. If and when Trump goes, cli­mate denial­ism as a pow­er­ful polit­i­cal force may well go with him.
But even if we leave cli­mate denial behind us, will we real­ly start to move with the speed we must? The answer to that will lie in how many peo­ple tru­ly demand action. We'll start to find out what the num­bers look like on Sep­tem­ber 20.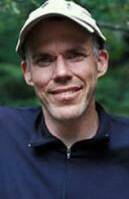 Bill McK­ibben
is the author of more than ten books, includ­ing
EAARTH: Mak­ing a Life on a Tough New Plan­et
and
Deep Econ­o­my: The Wealth of Com­mu­ni­ties and the Durable Future
. He is the founder of the envi­ron­men­tal orga­ni­za­tions Step It Up and
350
​.org. He lives in Ver­mont with his wife, the writer Sue Halpern, and their daughter.