Exxon Covered Up Climate Change in the 1970s, But Its Behavior Today is Worse
The biggest fossil fuel company on Earth insists on finding and producing more fossil fuels

This sto­ry first appeared at TomDispatch.
Here's the thing: all that was bad back then, but Exxon and many of its Big Energy peers are behaving at least as badly now when the pace of warming is accelerating. And it's all legal—dangerous, stupid, and immoral, but legal.
Here's the sto­ry so far. We have the chief legal rep­re­sen­ta­tives of the eighth and 16th largest economies on Earth (Cal­i­for­nia and New York) prob­ing the biggest fos­sil fuel com­pa­ny on Earth (Exxon­Mo­bil), while both Demo­c­ra­t­ic pres­i­den­tial can­di­dates are demand­ing that the fed­er­al Depart­ment of Jus­tice join the inves­ti­ga­tion of what may prove to be one of the biggest cor­po­rate scan­dals in Amer­i­can his­to­ry. And that's just the begin­ning. As bad as Exxon has been in the past, what it's doing now — entire­ly legal­ly — is help­ing push the plan­et over the edge and into the biggest cri­sis in the entire span of the human story.
Back in the fall, you might have heard some­thing about how Exxon had cov­ered up what it knew ear­ly on about cli­mate change. Maybe you even thought to your­self: that doesn't sur­prise me. But it should have. Even as some­one who has spent his life engaged in the bot­tom­less pit of greed that is glob­al warm­ing, the news and its mean­ing came as a shock: we could have avoid­ed, it turns out, the last quar­ter cen­tu­ry of point­less cli­mate debate.
As a start, inves­ti­ga­tions by the Pulitzer-Prize win­ning Inside Cli­mate News, the Los Ange­les Times, and Colum­bia Jour­nal­ism School revealed in extra­or­di­nary detail that Exxon's top offi­cials had known every­thing there was to know about cli­mate change back in the 1980s. Even ear­li­er, actu­al­ly. Here's what senior com­pa­ny sci­en­tist James Black told Exxon's man­age­ment com­mit­tee in 1977: ​"In the first place, there is gen­er­al sci­en­tif­ic agree­ment that the most like­ly man­ner in which mankind is influ­enc­ing the glob­al cli­mate is through car­bon diox­ide release from the burn­ing of fos­sil fuels." To deter­mine if this was so, the com­pa­ny out­fit­ted an oil tanker with car­bon diox­ide sen­sors to mea­sure con­cen­tra­tions of the gas over the ocean, and then fund­ed elab­o­rate com­put­er mod­els to help pre­dict what tem­per­a­tures would do in the future.
The results of all that work were unequiv­o­cal. By 1982, in an inter­nal ​"cor­po­rate primer," Exxon's lead­ers were told that, despite lin­ger­ing unknowns, deal­ing with cli­mate change ​"would require major reduc­tions in fos­sil fuel com­bus­tion." Unless that hap­pened, the primer said, cit­ing inde­pen­dent experts, ​"there are some poten­tial­ly cat­a­stroph­ic events that must be con­sid­ered… Once the effects are mea­sur­able, they might not be reversible." But that doc­u­ment, ​"giv­en wide cir­cu­la­tion" with­in Exxon, was also stamped ​"Not to be dis­trib­uted externally."
So here's what hap­pened. Exxon used its knowl­edge of cli­mate change to plan its own future. The com­pa­ny, for instance, leased large tracts of the Arc­tic for oil explo­ration, ter­ri­to­ry where, as a com­pa­ny sci­en­tist point­ed out in 1990, ​"poten­tial glob­al warm­ing can only help low­er explo­ration and devel­op­ment costs." Not only that but, ​"from the North Sea to the Cana­di­an Arc­tic," Exxon and its affil­i­ates set about ​"rais­ing the decks of off­shore plat­forms, pro­tect­ing pipelines from increas­ing coastal ero­sion, and design­ing heli­pads, pipelines, and roads in a warm­ing and buck­ling Arc­tic." In oth­er words, the com­pa­ny start­ed cli­mate-proof­ing its facil­i­ties to head off a future its own sci­en­tists knew was inevitable.
But in pub­lic? There, Exxon didn't own up to any of this. In fact, it did pre­cise­ly the oppo­site. In the 1990s, it start­ed to put mon­ey and mus­cle into obscur­ing the sci­ence around cli­mate change. It fund­ed think tanks that spread cli­mate denial and even recruit­ed lob­by­ing tal­ent from the tobac­co indus­try. It also fol­lowed the tobac­co play­book when it came to the defense of cig­a­rettes by high­light­ing ​"uncer­tain­ty" about the sci­ence of glob­al warm­ing. And it spent lav­ish­ly to back polit­i­cal can­di­dates who were ready to down­play glob­al warming.
Its CEO, Lee Ray­mond, even trav­eled to Chi­na in 1997 and urged gov­ern­ment lead­ers there to go full steam ahead in devel­op­ing a fos­sil fuel econ­o­my. The globe was cool­ing, not warm­ing, he insist­ed, while his engi­neers were rais­ing drilling plat­forms to com­pen­sate for ris­ing seas. ​"It is high­ly unlike­ly," he said, ​"that the tem­per­a­ture in the mid­dle of the next cen­tu­ry will be sig­nif­i­cant­ly affect­ed whether poli­cies are enact­ed now or 20 years from now." Which wasn't just wrong, but com­plete­ly and over­whelm­ing­ly wrong — as wrong as a man could be.
Sins of Omission
In fact, Exxon's deceit — its abil­i­ty to dis­cour­age reg­u­la­tions for 20 years — may turn out to be absolute­ly cru­cial in the planet's geo­log­i­cal his­to­ry. It's in those two decades that green­house gas emis­sions soared, as did glob­al tem­per­a­tures until, in the twen­ty-first cen­tu­ry, ​"hottest year ever record­ed" has become a tired cliché. And here's the bot­tom line: had Exxon told the truth about what it knew back in 1990, we might not have wast­ed a quar­ter of a cen­tu­ry in a pho­ny debate about the sci­ence of cli­mate change, nor would any­one have accused Exxon of being ​"alarmist." We would sim­ply have got­ten to work.
But Exxon didn't tell the truth. A Yale study pub­lished last fall in the Pro­ceed­ings of the Nation­al Acad­e­my of Sci­ences showed that mon­ey from Exxon and the Koch Broth­ers played a key role in polar­iz­ing the cli­mate debate in this country.
The company's sins — of omis­sion and com­mis­sion — may even turn out to be crim­i­nal. Whether the com­pa­ny ​"lied to the pub­lic" is the ques­tion that New York Attor­ney Gen­er­al Eric Schnei­der­man decid­ed to inves­ti­gate last fall in a case that could make him the great law­man of our era if his inves­ti­ga­tion doesn't lan­guish. There are var­i­ous con­sumer fraud statutes that Exxon might have vio­lat­ed and it might have failed to dis­close rel­e­vant infor­ma­tion to investors, which is the main kind of lying that's ille­gal in this coun­try of ours. Now, Schnei­der­man's got back­up from Cal­i­for­nia Attor­ney Gen­er­al Kamala Har­ris, and maybe — if activists con­tin­ue to apply pres­sure—from the Depart­ment of Jus­tice as well, though its high­ly pub­li­cized unwill­ing­ness to go after the big banks does not inspire confidence.
Here's the thing: all that was bad back then, but Exxon and many of its Big Ener­gy peers are behav­ing at least as bad­ly now when the pace of warm­ing is accel­er­at­ing. And it's all legal — dan­ger­ous, stu­pid, and immoral, but legal.
On the face of things, Exxon has, in fact, changed a lit­tle in recent years.
For one thing, it's stopped deny­ing cli­mate change, at least in a mod­est way. Rex Tiller­son, Raymond's suc­ces­sor as CEO, stopped telling world lead­ers that the plan­et was cool­ing. Speak­ing in 2012 at the Coun­cil on For­eign Rela­tions, he said, ​"I'm not dis­put­ing that increas­ing CO2 emis­sions in the atmos­phere is going to have an impact. It'll have a warm­ing impact."
Of course, he imme­di­ate­ly went on to say that its impact was uncer­tain indeed, hard to esti­mate, and in any event entire­ly man­age­able. His lan­guage was strik­ing. ​"We will adapt to this. Changes to weath­er pat­terns that move crop pro­duc­tion areas around — we'll adapt to that. It's an engi­neer­ing prob­lem, and it has engi­neer­ing solutions."
Add to that gem of a com­ment this one: the real prob­lem, he insist­ed, was that ​"we have a soci­ety that by and large is illit­er­ate in these areas, sci­ence, math, and engi­neer­ing, what we do is a mys­tery to them and they find it scary. And because of that, it cre­ates easy oppor­tu­ni­ties for oppo­nents of devel­op­ment, activist orga­ni­za­tions, to man­u­fac­ture fear."
Right. This was in 2012, with­in months of floods across Asia that dis­placed tens of mil­lions and dur­ing the hottest sum­mer ever record­ed in the Unit­ed States, when much of our grain crop failed. Oh yeah, and just before Hur­ri­cane Sandy.
He's con­tin­ued the same kind of bel­liger­ent rhetoric through­out his tenure. At last year's Exxon­Mo­bil share­hold­er meet­ing, for instance, he said that if the world had to deal with ​"inclement weath­er," which ​"may or may not be induced by cli­mate change," we should employ unspec­i­fied ​"new tech­nolo­gies." Mankind, he explained, ​"has this enor­mous capac­i­ty to deal with adversity."
In oth­er words, we're no longer talk­ing about out­right denial, just a denial that much real­ly needs to be done. And even when the com­pa­ny has pro­posed doing some­thing, its pro­pos­als have been strik­ing­ly ethe­re­al. Exxon's PR team, for instance, has dis­cussed sup­port­ing a price on car­bon, which is only what econ­o­mists left, right, and cen­ter have been rec­om­mend­ing since the 1980s. But the min­i­mal price they rec­om­mend — some­where in the range of $40 to $60 a ton — wouldn't do much to slow down their busi­ness. After all, they insist that all their reserves are still recov­er­able in the con­text of such a price increase, which would serve main­ly to make life hard­er for the already ter­mi­nal coal industry.
But say you think it's a great idea to put a price on car­bon — which, in fact, it is, since every sig­nal helps sway invest­ment deci­sions. In that case, Exxon's done its best to make sure that what they pre­tend to sup­port in the­o­ry will nev­er hap­pen in practice.
Con­sid­er, for instance, their polit­i­cal con­tri­bu­tions. The web­site Dirty Ener­gy Mon­ey, orga­nized by Oil Change Inter­na­tion­al, makes it easy to track who gave what to whom. If you look at all of Exxon's polit­i­cal con­tri­bu­tions from 1999 to the present, a huge major­i­ty of their polit­i­cal harem of politi­cians have signed the famous Tax­pay­er Pro­tec­tion Pledge from Grover Norquist's Amer­i­cans for Tax Reform that binds them to vote against any new tax­es. Norquist him­self wrote Con­gress in late Jan­u­ary that ​"a car­bon tax is a VAT or Val­ue Added Tax on train­ing wheels. Any car­bon tax would inevitably be spread out over wider and wider parts of the econ­o­my until we had a Euro­pean Val­ue Added Tax." As he told a reporter last year, ​"I don't see the path to get­ting a lot of Repub­li­can votes" for a car­bon tax, and since he's been called ​"the most pow­er­ful man in Amer­i­can pol­i­tics," that seems like a good bet.
The only Demo­c­ra­t­ic sen­a­tor in Exxon's top 60 list was for­mer Louisiana solon Mary Lan­drieu, who made a great virtue in her last race of the fact that she was ​"the key vote" in block­ing car­bon pric­ing in Con­gress. Bill Cas­sidy, the man who defeat­ed her, is also an Exxon favorite, and lost no time in co-spon­sor­ing a bill oppos­ing any car­bon tax­es. In oth­er words, you could real­ly call Exxon's sup­posed con­ces­sions on cli­mate change a Shell game. Except it's Exxon.
The Nev­er-End­ing Big Dig
Even that's not the deep­est problem.
The deep­est prob­lem is Exxon's busi­ness plan. The com­pa­ny spends huge amounts of mon­ey search­ing for new hydro­car­bons. Giv­en the recent plunge in oil prices, its cap­i­tal spend­ing and explo­ration bud­get was indeed cut by 12 per­cent in 2015 to $34 bil­lion, and anoth­er 25 per­cent in 2016 to $23.2 bil­lion. In 2015, that meant Exxon was spend­ing $63 mil­lion a day ​"as it con­tin­ues to bring new projects on line." They are still spend­ing a cool $1.57 bil­lion a year look­ing for new sources of hydro­car­bons — $4 mil­lion a day, every day.
As Exxon looks ahead, despite the cur­rent bar­gain base­ment price of oil, it still boasts of expan­sion plans in the Gulf of Mex­i­co, east­ern Cana­da, Indone­sia, Aus­tralia, the Russ­ian far east, Ango­la, and Nige­ria. ​"The strength of our glob­al orga­ni­za­tion allows us to explore across all geo­log­i­cal and geo­graph­i­cal envi­ron­ments, using indus­try-lead­ing tech­nol­o­gy and capa­bil­i­ties." And its will­ing­ness to get in bed with just about any régime out there makes it even eas­i­er. Some­where in his tro­phy case, for instance, Rex Tiller­son has an Order of Friend­ship medal from one Vladimir Putin. All it took was a joint ener­gy ven­ture esti­mat­ed to be worth $500 billion.
But, you say, that's what oil com­pa­nies do, go find new oil, right? Unfor­tu­nate­ly, that's pre­cise­ly what we can't have them doing any more. About a decade ago, sci­en­tists first began fig­ur­ing out a ​"car­bon bud­get" for the plan­et — an esti­mate for how much more car­bon we could burn before we com­plete­ly over­heat­ed the Earth. There are poten­tial­ly many thou­sands of giga­tons of car­bon that could be extract­ed from the plan­et if we keep explor­ing. The fos­sil fuel indus­try has already iden­ti­fied at least 5,000 giga­tons of car­bon that it has told reg­u­la­tors, share­hold­ers, and banks it plans to extract. How­ev­er, we can only burn about anoth­er 900 giga­tons of car­bon before we dis­as­trous­ly over­heat the plan­et. On our cur­rent tra­jec­to­ry, we'd burn through that ​"bud­get" in about a cou­ple of decades. The car­bon we've burned has already raised the planet's tem­per­a­ture a degree Cel­sius, and on our present course we'll burn enough to take us past two degrees in less than 20 years.
At this point, in fact, no cli­mate sci­en­tist thinks that even a two-degree rise in tem­per­a­ture is a safe tar­get, since one degree is already melt­ing the ice caps. (Indeed, new data released this month shows that, if we hit the two-degree mark, we'll be liv­ing with dras­ti­cal­ly raised sea lev­els for, oh, twice as long as human civ­i­liza­tion has exist­ed to date.) That's why in Novem­ber world lead­ers in Paris agreed to try to lim­it the planet's tem­per­a­ture rise to 1.5 degrees Cel­sius, or just under three degrees Fahren­heit. If you want­ed to meet that tar­get, how­ev­er, you would need to be done burn­ing fos­sil fuels by per­haps 2020, which is in tech­ni­cal terms just about now.
That's why it's wild­ly irre­spon­si­ble for a com­pa­ny to be lead­ing the world in oil explo­ration when, as sci­en­tists have care­ful­ly explained, we already have access to four or five times as much car­bon in the Earth as we can safe­ly burn. We have it, as it were, on the shelf. So why would we go look­ing for more? Sci­en­tists have even done us the use­ful ser­vice of iden­ti­fy­ing pre­cise­ly the kinds of fos­sil fuels we should nev­er dig up, and — what do you know — an awful lot of them are on Exxon's future wish list, includ­ing the tar sands of Cana­da, a par­tic­u­lar­ly car­bon-filthy, envi­ron­men­tal­ly destruc­tive fuel to pro­duce and burn.
Even Exxon's one attempt to prof­it from stanch­ing glob­al warm­ing has start­ed to come apart. Sev­er­al years ago, the com­pa­ny began a cal­cu­lat­ed piv­ot in the direc­tion of nat­ur­al gas, which pro­duces less car­bon than oil when burned. In 2009, Exxon acquired XTO Ener­gy, a com­pa­ny that had mas­tered the art of extract­ing gas from shale via hydraulic frac­tur­ing. By now, Exxon has become America's lead­ing frack­er and a pio­neer in nat­ur­al gas mar­kets around the world. The trou­ble with fracked nat­ur­al gas — oth­er than what Tiller­son once called ​"farmer Joe's lit his faucet on fire" — is this: in recent years, it's become clear that the process of frack­ing for gas releas­es large amounts of methane into the atmos­phere, and methane is a far more potent green­house gas than car­bon diox­ide. As Cor­nell Uni­ver­si­ty sci­en­tist Robert Howarth has recent­ly estab­lished, burn­ing nat­ur­al gas to pro­duce elec­tric­i­ty prob­a­bly warms the plan­et faster than burn­ing coal or crude oil.
Exxon's insis­tence on find­ing and pro­duc­ing ever more fos­sil fuels cer­tain­ly ben­e­fit­ed its share­hold­ers for a time, even if it cost the Earth dear­ly. Five of the 10 largest annu­al prof­its ever report­ed by any com­pa­ny belonged to Exxon in these years. Even the finan­cial argu­ment is now, how­ev­er, weak­en­ing. Over the last five years, Exxon has lagged behind many of its com­peti­tors as well as the broad­er mar­ket, and a big rea­son, accord­ing to the Car­bon Track­er Ini­tia­tive (CTI), is its heavy invest­ment in par­tic­u­lar­ly expen­sive, hard-to-recov­er oil and gas.
In 2007, as CTI report­ed, Cana­di­an tar sands and sim­i­lar ​"heavy oil" deposits account­ed for 7.5 per­cent of Exxon's proven reserves. By 2013, that num­ber had risen to 17 per­cent. A smart busi­ness strat­e­gy for the com­pa­ny, accord­ing to CTI, would involve shrink­ing its explo­ration bud­get, con­cen­trat­ing on the oil fields it has access to that can still be pumped prof­itably at low prices, and using the cash flow to buy back shares or oth­er­wise reward investors.
That would, how­ev­er, mean exchang­ing Exxon's Tex­an-style big-is-good approach for some­thing far more mod­est. And since we're speak­ing about what was the biggest com­pa­ny on the plan­et for a sig­nif­i­cant part of the twen­ti­eth cen­tu­ry, Exxon seems to be set on con­tin­u­ing down that big­ger-is-bet­ter path. They're bet­ting that the price of oil will rise in the rea­son­ably near future, that alter­na­tive ener­gy won't devel­op fast enough, and that the world won't aggres­sive­ly tack­le cli­mate change. And the com­pa­ny will keep try­ing to cov­er those bets by aggres­sive­ly back­ing politi­cians capa­ble of ensur­ing that noth­ing happens.
Can Exxon Be Pressured?
Next to that fierce stance on the planet's future, the mild requests of activists for the last 25 years seem… well, next to point­less. At the 2015 Exxon­Mo­bil share­hold­er meet­ing, for instance, reli­gious share­hold­er activists asked for the umpteenth time that the com­pa­ny at least make pub­lic its plans for man­ag­ing cli­mate risks. Even BP, Shell, and Sta­toil had agreed to that much. Instead, Exxon's man­age­ment cam­paigned against the res­o­lu­tion and it got only 9.6 per­cent of share­hold­er votes, a tal­ly so low it can't even be brought up again for anoth­er three years. By which time we'll have burned through… oh, nev­er mind.
What we need from Exxon is what they'll nev­er give: a pledge to keep most of their reserves under­ground, an end to new explo­ration, and a promise to stay away from the polit­i­cal sys­tem. Don't hold your breath.
But if Exxon seems hope­less­ly set in its ways, revul­sion is grow­ing. The inves­ti­ga­tions by the New York and Cal­i­for­nia attor­neys gen­er­al mean that the com­pa­ny will have to turn over lots of doc­u­ments. If jour­nal­ists could find out as much as they did about Exxon's deceit in pub­lic archives, think what some­one with sub­poe­na pow­er might accom­plish. Many oth­er juris­dic­tions could jump in, too.
At the Paris cli­mate talks in Decem­ber, a pan­el of law pro­fes­sors led a well-attend­ed ses­sion on the dif­fer­ent legal the­o­ries that courts around the world might apply to the company's decep­tive behav­ior. When that begins to hap­pen, count on one thing: the spot­light won't shine exclu­sive­ly on Exxon. As with the tobac­co com­pa­nies in the decades when they were cov­er­ing up the dan­gers of cig­a­rettes, there's a good chance that the Big Ener­gy com­pa­nies were in this togeth­er through their trade asso­ci­a­tions and oth­er front groups. In fact, just before Christ­mas, Inside Cli­mate News pub­lished some reveal­ing new doc­u­ments about the role that Tex­a­co, Shell, and oth­er majors played in an Amer­i­can Petro­le­um Insti­tute study of cli­mate change back in the ear­ly 1980s. A tri­al would be a trans­for­ma­tive event — a reck­on­ing for the crime of the millennium.
But while we're wait­ing for the var­i­ous inves­ti­ga­tions to play out, there's lots of orga­niz­ing going at the state and local lev­el when it comes to Exxon, cli­mate change, and fos­sil fuels — every­thing from polite­ly ask­ing more states to join the legal process to polite­ly shut­ting down gas sta­tions for a few hours to point­ing out to New York and Cal­i­for­nia that they might not want to hold mil­lions of dol­lars of stock in a com­pa­ny they're inves­ti­gat­ing. It may even be start­ing to work.
Ver­mont Gov­er­nor Peter Shum­lin, for instance, sin­gled Exxon out in his state of the state address last month. He called on the leg­is­la­ture to divest the state of its hold­ings in the com­pa­ny because of its decep­tions. ​"This is a page right out of Big Tobac­co," he said, ​"which for decades denied the health risks of their prod­uct as they were killing peo­ple. Own­ing Exxon­Mo­bil stock is not a busi­ness Ver­mont should be in."
The ques­tion is: Why on God's‑not-so-green-Earth-anymore would any­one want to be Exxon's partner?
This arti­cle first appeared at tomdis​patch​.com.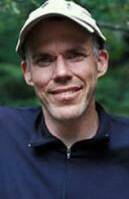 Bill McK­ibben
is the author of more than ten books, includ­ing
EAARTH: Mak­ing a Life on a Tough New Plan­et
and
Deep Econ­o­my: The Wealth of Com­mu­ni­ties and the Durable Future
. He is the founder of the envi­ron­men­tal orga­ni­za­tions Step It Up and
350
​.org. He lives in Ver­mont with his wife, the writer Sue Halpern, and their daughter.