Clinic Crisis
Thanks to federal funding, anti-choice "pregnancy centers" are on the rise.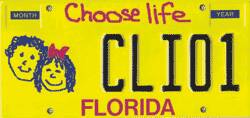 "Roe v. Wade will never be repealed. Right to Lifers need to concentrate their entire efforts … on the preservation of the offense of the life movement—the local crisis pregnancy center," an opinion column in the largest-circulation Christian newspaper in the country, the Christian Times, counseled in February.

Crisis pregnancy centers (CPCs) are anti-choice "clinics" that promise free pregnancy tests and counseling, but deliver wildly inaccurate information about the emotional and physical risks of abortion to the women who visit them. Largely marketed to the poor and the young, CPCs pretend to be bona fide medical centers, complete with staff in white uniforms, but are rarely staffed by trained personnel.

Instead, they lure in the unsuspecting and show them videos featuring emotionally traumatized women to bolster their claim that abortion "hurts women." Located throughout the 50 states, they currently outnumber legitimate family planning and abortion clinics by 4-to-3. And that's not even the worst of it.

Thanks to a provision in the 1996 Personal Responsibility and Work Opportunity Reconciliation Act, the federal government will spend $102 million in fiscal year 2002, and $135 million in 2003, on abstinence education—the teaching of chastity before marriage and fidelity thereafter. While many groups have offered their pedagogical prowess to the feds, dozens of conservative and religious organizations and CPCs have been granted approximately $20 million a year since 2001 to do the job.

Abstinence money now allows CPC staff to lecture in public schools. Says Elizabeth Cavendish, legal director of the National Abortion and Reproductive Rights Action League (NARAL): "This reflects a growing trend. The government is trying to strengthen the provider arm of the anti-choice movement. CPCs are no longer sitting passively and waiting for women to come into their offices for pregnancy tests."

CPCs link abortion to breast cancer, depression and physical illness, among other graphically described problems, and can greatly distort or exaggerate its effects. Stephanie Mueller, former director of public policy at the National Abortion Federation (NAF), a provider network, says that clinics have to train staff to deal with the damage wrought by CPCs. "If a woman comes into a clinic and says she's afraid she'll die or bleed to death from an abortion, or if she says she's scared she'll be unable to have children in the future, we ask if she's been to a crisis pregnancy center. Over the 30 years that CPCs have existed, we've learned to identify women who've been emotionally traumatized and have developed counseling methods to help them."

This, of course, has not fazed conservative lawmakers. Heartbeat International, a "life-saving ministry" with affiliates in 47 states and 19 countries, was awarded nearly $1 million in federal funding for CPCs in Arizona, Ohio and Tennessee. Likewise, CPCs have received funds to bring "the message of sexual purity" and "abstinence until marriage" to Colorado and Michigan. What's more, Delaware, Missouri and Pennsylvania now make direct appropriations of state funds to local CPCs.

Other localities have found different, but equally effective, ways to support crisis pregnancy groups. During the past several years legislators in nearly half the states have proposed bills to allow drivers to purchase "Choose Life" license plates for a surcharge—ranging from $20 and $50—earmarked for CPCs. Although Florida is the sole state with an operative program—to date it has raised more than $650,000 for centers—five others, Alabama, Louisiana, Mississippi, Oklahoma and South Carolina, have passed "Choose Life" bills. All four are presently stayed by litigation. Nonetheless, the legislation remains popular; this year alone, 24 proposals were considered by 14 states.

"Ironically, the arguments that have been most successful in stopping these bills have had nothing to do with abortion," says Cristine Nardi, staff attorney at NARAL. "In one state the police argued that they were afraid the tags would provoke road rage. In some states, people have said that if you're going to sanction this message you also have to sanction a pro-choice viewpoint. This tactic tends to shut the antis up and stops their efforts."

NARAL has also argued that money should not go to organizations that provide inaccurate information or that are unlicensed to practice medicine. But Nardi concedes that states are eager to support CPCs. As of April, she says, 30 bills geared to bolstering the centers were pending in 16 states.

Several attempts have been made to rein in the deceptive practices of crisis pregnancy centers. Earlier this year, New York Attorney General Eliot Spitzer investigated 24 state CPCs, reaching an agreement with one and continuing to pressure others. False or misleading CPC practices have also been challenged in Texas, Massachusetts and California. In each instance, the centers have been forced to disclose the nature of their operations to both callers and walk-in visitors. "We think it's basic," says Mueller. "Government should not fund groups that give women misleading information."
Eleanor Bader is a teacher and freelance writer from Brooklyn, N.Y. She is a frequent contributor to The Brooklyn Rail, RHRe​al​i​ty​Check​.org, ele​vated​dif​fer​ence​.org, ontheis​sues​magazine​.com and Truthout.