Pres­i­dent Oba­ma was coura­geous to issue an exec­u­tive order to close Guan­tá­namo by next Jan­u­ary. Hav­ing lit­i­gat­ed on behalf of Guan­tá­namo detainees for the last five years, I am delight­ed that this ugly sym­bol of the cru­el­ty of the Bush years will be shut down. Its clos­ing not only ful­fills Obama's promise to obey the rule of law at home, but also demon­strates to the world that the casu­al tor­ture and humil­i­a­tion of for­eign Mus­lim men – in the illu­so­ry pur­suit of safe­ty – is over.
Guantanamo as a symbol must end, but also Guantanamo the parallel legal world that is anathema to American values and the rule of law.
But while clos­ing Guan­tá­namo is a crit­i­cal step, it is not an end in itself. To mark a true break from the poli­cies of the Bush years, the Oba­ma admin­is­tra­tion must resolve some lin­ger­ing questions.
First, what will hap­pen to the detainees who can­not be returned to their home countries?
There are about 65 to 85 detainees now held at Guan­tá­namo who have been ​"cleared for release." That is, they have been found not to have com­mit­ted crimes and not to pose a threat of future dan­ger. Mil­i­tary offi­cials now con­cede that many of these men were sim­ply in the wrong place at the wrong time. As a first pri­or­i­ty, the Oba­ma admin­is­tra­tion should work with allies to get these men – some of whom have been incar­cer­at­ed for near­ly sev­en years – out of jail and reset­tled, and accept some of these detainees into the Unit­ed States.
Sec­ond, what will hap­pen to the detainees who can­not be charged with crimes but have been viewed as ​"too dan­ger­ous to release"?
No doubt there are dan­ger­ous men at Guan­tá­namo. Yet only 21 have been charged with crimes. The Pen­ta­gon is hold­ing the rest – about 70 to 80 detainees – in pre­ven­tive deten­tion, which means a spe­cial court may have to con­sid­er whether they should be held. But a pre­ven­tive deten­tion court is fun­da­men­tal­ly incom­pat­i­ble with our crim­i­nal jus­tice sys­tem, which adju­di­cates the cul­pa­bil­i­ty of past acts rather than pre­dic­tions of future dan­ger­ous­ness. These men should be put on tri­al in our crim­i­nal courts.
Right now, Oba­ma has asked for a 120-day sus­pen­sion of all mil­i­tary com­mis­sion tri­als. This is an impor­tant first step. He should end these mil­i­tary com­mis­sions, which fail to pro­vide the basic rights of our civil­ian or tra­di­tion­al mil­i­tary jus­tice system.
It is also vital that steps are tak­en to assure that evi­dence has not been obtained by tor­ture, and that the defen­dants have the right to con­front evi­dence against them and to have access to excul­pa­to­ry evi­dence that the crim­i­nal jus­tice sys­tem provides.
The statutes for con­spir­a­cy and mate­r­i­al assis­tance to ter­ror­ism are quite broad. In the improb­a­ble event that these detainees are found not guilty and released, the Unit­ed States has sig­nif­i­cant sur­veil­lance capac­i­ty world­wide to ascer­tain with a rea­son­able degree of cer­tain­ty whether they are plan­ning ter­ror­ist acts.
Third, will the gov­ern­ment seek the death penalty?
The Bush admin­is­tra­tion sought the death penal­ty against Khalid Sheikh Muham­mad and four oth­er high-lev­el al Qae­da fig­ures. These detainees have said they want to be found guilty and want to be exe­cut­ed. In oth­er words, they seek mar­tyr­dom. The Oba­ma admin­is­tra­tion should not give them that sat­is­fac­tion and hand al Qae­da a pro­pa­gan­da vic­to­ry. If they are con­vict­ed, let them get old and die in prison, like crim­i­nals here at home.
Fourth, will the sys­tem change or only the addresses?
Most high val­ue detainees have been held in Afghanistan or in secret CIA pris­ons that lack even the min­i­mal trans­paren­cy and process of Guan­tá­namo. The Oba­ma admin­is­tra­tion must make clear that, once out of an active war zone, pris­on­ers under U.S. con­trol will be giv­en appro­pri­ate process and held at sites where the con­di­tions of cap­tiv­i­ty are humane and trans­par­ent. Obama's exec­u­tive order bar­ring coer­cive inter­ro­ga­tion and for­bid­ding ​"black site" pris­ons marks a sea change from the Bush lega­cy of secre­cy and abuse. But it is impor­tant that detainees are not brought en masse to Afghanistan or oth­er places where the gov­ern­ment will argue that detainees lack fun­da­men­tal rights because they are in a war zone or out­side U.S. sovereignty.
What is crit­i­cal is not only the end of Guan­tá­namo, the place and the sym­bol, but also Guan­tá­namo as a par­al­lel legal world that is anath­e­ma to Amer­i­can val­ues and the rule of law. Many of the 245 men who remain are now mark­ing their sev­enth year in cap­tiv­i­ty. The clo­sure should be done care­ful­ly but quickly.
It will be a great day when the gates at Guan­tá­namo slam shut for the final time.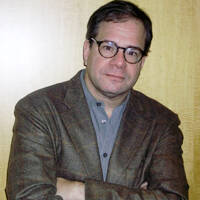 Eric Lewis
is an attor­ney at Baach Robin­son
&
Lewis in Wash­ing­ton, D.C., where he spe­cial­izes in human rights and inter­na­tion­al finan­cial fraud. He has been lit­i­gat­ing claims relat­ing to tor­ture and reli­gious abuse of pris­on­ers at Guan­tanamo. A ver­sion of his com­men­tary was orig­i­nal­ly writ­ten for the Pro­gres­sive Media Project, based in Madi­son, Wis.