The Miners Who Fought for Workplace Safety Have a Thing or Two to Teach OSHA Right Now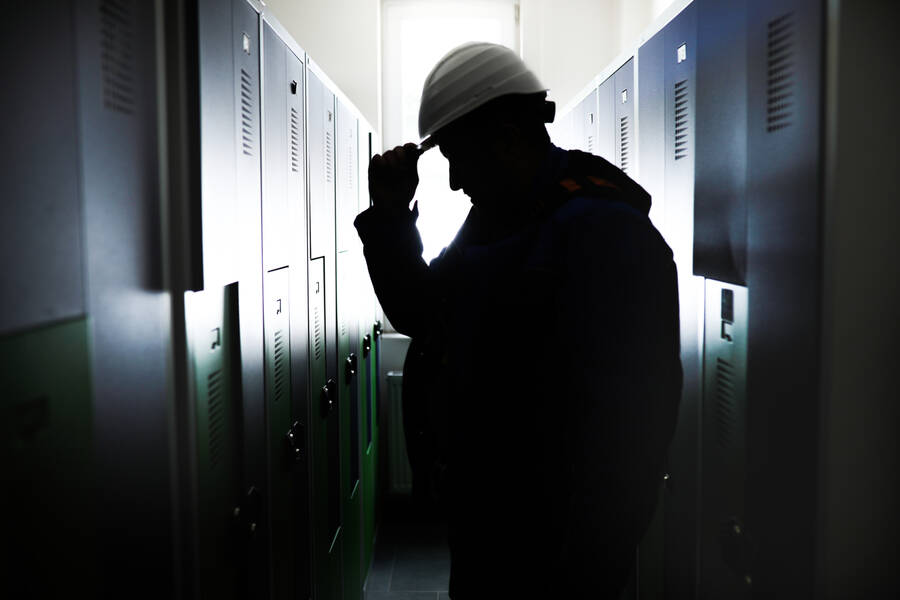 In Octo­ber 1993, Charles Patrick Hayes, or Pat, was work­ing at a grain bin in Defu­ni­ak Springs, a small town in south­ern Alaba­ma near Fairhope, where Pat was raised. Pat was knock­ing down corn from the walls of the silo when the crop caved off the sides and crushed him. Pat, just 19, suf­fo­cat­ed to death. It took five hours to retrieve his body.
Pat's father, Ron Hayes, quick­ly turned his grief into advo­ca­cy. A few months after Pat's death, Hayes quit his job as an X‑ray tech­ni­cian and man­ag­er of a clin­i­cal out­pa­tient facil­i­ty, and he found­ed a non-prof­it called the FIGHT Project, or Fam­i­lies In Grief Hold Togeth­er. For almost 30 years, Hayes trav­eled from Fairhope to Wash­ing­ton, D.C. (45 times by his count) pres­sur­ing leg­is­la­tors to improve fed­er­al work­er safe­ty reg­u­la­tions under the act, imple­ment­ed in 1971, that cre­at­ed the Occu­pa­tion­al Safe­ty and Health Admin­is­tra­tion, or OSHA. Accord­ing to Hayes, stricter enforce­ment of work­er safe­ty pro­to­cols may have saved his son's life.
Although OSHA, which mon­i­tors most major employ­ment sec­tors, includ­ing the agri­cul­tur­al, con­struc­tion and ser­vice indus­tries, has been crit­i­cized for lax reg­u­la­tions for almost 50 years, Covid-19 has brought work­er safe­ty back into the fore­front of nation­al news and rekin­dled the con­ver­sa­tion around reform. If such reform is to hap­pen, advo­cates say reg­u­la­tors can look for guid­ance from a con­glom­er­ate OSHA doesn't mon­i­tor: the min­ing industry.
Accord­ing to Tony Oppe­gard, an attor­ney who spe­cial­izes in min­er safe­ty, the Mine Act is so much stronger than OSHA that ​"there's no com­par­i­son." Enact­ed in 1969, the inher­ent dan­gers in min­ing meant stricter reg­u­la­tions were imple­ment­ed from the get go.
The Mine Act made min­ing much safer, and fatal­i­ties con­tin­ue to decrease, with 24 on-the-job fatal­i­ties in 2019. While the decrease might be relat­ed to a loss of jobs — the coal indus­try has flat­lined in recent years — experts say it's also relat­ed to reg­u­la­tions in the Mine Act: For exam­ple, under­ground mines have to be inspect­ed, at min­i­mum, four times a year.
Mean­while, OSHA guide­lines have no require­ment for the min­i­mum num­ber of inspec­tions. That means a lot of busi­ness­es can essen­tial­ly go unreg­u­lat­ed. Along with a lack of inspec­tions, there's a lack of inspec­tors. While mines have about one inspec­tor for every 50 min­ers, OSHA has just one inspec­tor for every 79,000 work­ers. Accord­ing to data com­piled by the AFL-CIO, over 3.5 mil­lion injuries were report­ed to OSHA in 2017. In 2018, an aver­age of 275 labor­ers died each day from work­place-relat­ed ill­ness­es or injuries.
One of the biggest dif­fer­ences in these fatal­i­ty num­bers may also be a work­place right unique to the Mine Act: the broad right to refuse unsafe work.
Take Charles Howard. Howard worked in a num­ber of under­ground coal mines around his home of Letch­er Coun­ty, Ky. since he was 18 years old. While Howard knew min­ing was dan­ger­ous work, as he grew old­er, he observed his super­vi­sors mak­ing unsafe deci­sions to get the coal out cheap­er and quick­er, increas­ing the like­li­hood of injuries, ill­ness­es and fatal­i­ties. Howard him­self suf­fered mul­ti­ple injuries while under­ground includ­ing a torn rota­tor cuff, a bro­ken back, a trau­mat­ic brain injury and black lung — a fatal res­pi­ra­to­ry dis­ease unique to coal miners.
So, between 1989 and when Howard retired in 2014, he fought hard for min­er pro­tec­tions on the job site. This was eas­i­er under the Mine Act than OSHA because of a sec­tion called 105© which allows work­ers to refuse work they con­sid­er unsafe with­out get­ting fired — and quick tem­po­rary rein­state­ment pend­ing a full inves­ti­ga­tion and hear­ing. Under 105©, when one of Howard's for­mer employ­ers, the Cum­ber­land Riv­er Coal Com­pa­ny, tried to unlaw­ful­ly fire him twice, Howard filed fed­er­al com­plaints with the help of Oppe­gard. After he filed, a fed­er­al review com­mis­sion per­ma­nent­ly rein­stat­ed Howard in his old job.
Under OSHA, this right isn't near­ly as strong. In order to refuse work, an employ­ee has to prove they faced immi­nent dan­ger of seri­ous injury or death. That's dif­fi­cult to do in jobs that con­tain reg­u­lar haz­ards. For exam­ple, in farm­ing, work­ers could face silo explo­sions or extreme sum­mer heat. In con­struc­tion, labor­ers could fall off roofs or scaf­fold­ing. But it's noto­ri­ous­ly dif­fi­cult to place the onus of these acci­dents on the employer.
But the Mine Act isn't per­fect, and OSHA can also learn from its fail­ures. For exam­ple, under the act, safe­ty vio­la­tions can only lead to mis­de­meanor charges, not crim­i­nal con­vic­tions. So min­ing vio­la­tions often mean lit­tle to no jail time for oper­a­tors. When the Upper Big Branch Mine dis­as­ter, caused by a dust explo­sion, killed 29 West Vir­ginia min­ers a decade ago, Don Blak­en­ship, CEO of Massey Ener­gy, spent just one year in prison.
Accord­ing to Oppe­gard, a solu­tion could be imple­ment­ing an indus­tri­al manslaugh­ter law under the Mine Act and OSHA, like one passed in Queens­land, Aus­tralia. Now, if there's crim­i­nal neg­li­gence in a min­ing death, Aus­tralian oper­a­tors could receive 20 years in prison.
Howard, now 60 and retired, agrees that com­pa­ny man­age­ment might feel more incen­tivized to pro­tect work­ers if super­vi­sors are per­son­al­ly respon­si­ble for injuries and ill­ness­es on the job site. But, accord­ing to Howard, anoth­er prob­lem is a lack of edu­ca­tion around miner's rights.
"They didn't want me on the job because I stood up for my rights," said Howard, who believes he was let go from mul­ti­ple jobs because of his advo­ca­cy. ​"Oth­er min­ers start­ed say­ing, well we ain't going to let them [the min­ing com­pa­ny] do that either."
For Hayes, like Howard, one of the biggest prob­lems with OSHA is not its scaf­fold­ing, but how the act has been implemented.
"I've always said OSHA is fair to busi­ness and work­ers both, but it's been so mis­man­aged over the years," Hayes said over the phone. ​"We've got to have a leader who knows what they're doing."
Accord­ing to the AFL-CIO, under Pres­i­dent Trump, a pro-busi­ness agen­da means work­er safe­ty has been sig­nif­i­cant­ly dereg­u­lat­ed since 2016, with bud­gets slashed and the num­ber of OSHA inspec­tors at its low­est lev­el in half a century.
Hayes, who recent­ly suf­fered a series of strokes which he attrib­ut­es to stress over reform­ing OSHA, is frus­trat­ed by the slow pace of change, but he's not giv­ing up. He has one wish for the lega­cy of his work: ​"I want to be remem­bered as the man who gave OSHA a heart."
Austyn Gaffney
is a free­lance writer from Ken­tucky who has writ­ten for Huff­Post, onEarth, Sier­ra and Vice.