Activist from Afro-Colombian Strike Demands Minister of the Interior "Stop Killing Black People"
In viral video, Isaías Cifuentes declares, "We are here reclaiming our dignity."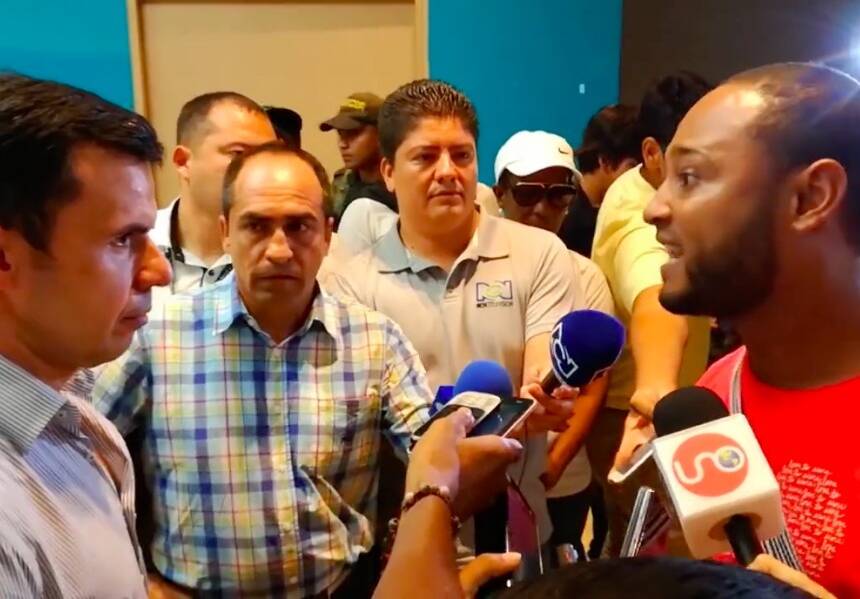 Afro-Colom­bian com­mu­ni­ties in the city of Bue­naven­tu­ra just sus­pend­ed a weeks-long gen­er­al strike over their inhu­mane liv­ing con­di­tions, which have left them with­out access to ade­quate hos­pi­tals, schools, jobs or drink­ing water.
Largely ignored in English-language media, the uprising has been met with violent repression by police.
Large­ly ignored in Eng­lish-lan­guage media, the upris­ing was met with vio­lent repres­sion by police. On Tues­day, the strike com­mit­tee announced it is tem­porar­i­ly sus­pend­ing the strike, on the con­di­tion that the gov­ern­ment com­plies with key agree­ments. How­ev­er, res­i­dents are a long ways from address­ing the social ills that plague this key port city.
Rav­aged by struc­tur­al racism and pover­ty, Bue­naven­tu­ra is emblem­at­ic of the human rights fail­ures of the U.S.- Colom­bia Free Trade Agree­ment, imple­ment­ed in 2006. The city expand­ed as a result of the deal, only to fun­nel res­i­dents into dan­ger­ous jobs, many in the infor­mal econ­o­my, where work­places are plagued with vio­lence in retal­i­a­tion for orga­niz­ing. Accord­ing to a report by U.S. Rep­re­sen­ta­tives George Miller and Jim McGov­ern, deliv­ered to the Con­gres­sion­al Mon­i­tor­ing Group on Labor Rights in Colom­bia in 2013, ​"Six­ty-three per­cent of Buenaventura's res­i­dents who are Afro-Colom­bian live under the pover­ty line, and unem­ploy­ment is 64 percent."
"Bue­naven­tu­ra's port is Colom­bi­a's largest, and it is home to some of the worst work­ing con­di­tions in South Amer­i­ca, which have remained the same or wors­ened since the Free Trade Agree­ment went into effect," Neil Mar­tin, the exec­u­tive direc­tor of PASO Inter­na­tion­al, an inter­na­tion­al accom­pa­ni­ment and sol­i­dar­i­ty orga­ni­za­tion, told In These Times.
In this video, social and polit­i­cal activist Isaías Cifuentes can be seen con­fronting Colombia's Min­is­ter of the Inte­ri­or, Guiller­mo Rivera Flórez, over the bru­tal crack­down on pro­test­ers. ​"We are here reclaim­ing our dig­ni­ty," he said while the strike was still in effect. ​"We want to live like cit­i­zens, like human beings! Is that not our right? Look at the arro­gance of the state and you who rep­re­sent it."
"I have been in the streets," he con­tin­ued, ​"wit­ness­ing how the peo­ple you com­mand are say­ing ​'we have to kill these black people.'"
The footage was tak­en from the Face­book account of major Colom­bian media out­let, La FM. The Eng­lish-lan­guage sub­ti­tles were writ­ten by PASO Inter­na­tion­al, which employs Cifuentes.
Isaías Cifuentes, Colom­bian activist, con­fronts Min­is­ter of the Inte­ri­or about vio­lent repres­sion of Bue­naven­tu­ra's civ­il strike from PASO Inter­na­tion­al on Vimeo.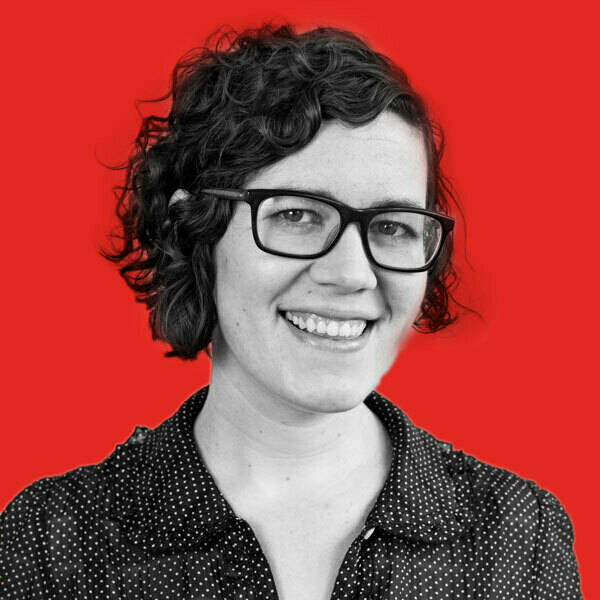 Sarah Lazare is web edi­tor at In These Times. She comes from a back­ground in inde­pen­dent jour­nal­ism for pub­li­ca­tions includ­ing The Inter­cept, The Nation, and Tom Dis­patch. She tweets at @sarahlazare.