Columbia Students Sit-In For Prison Divestment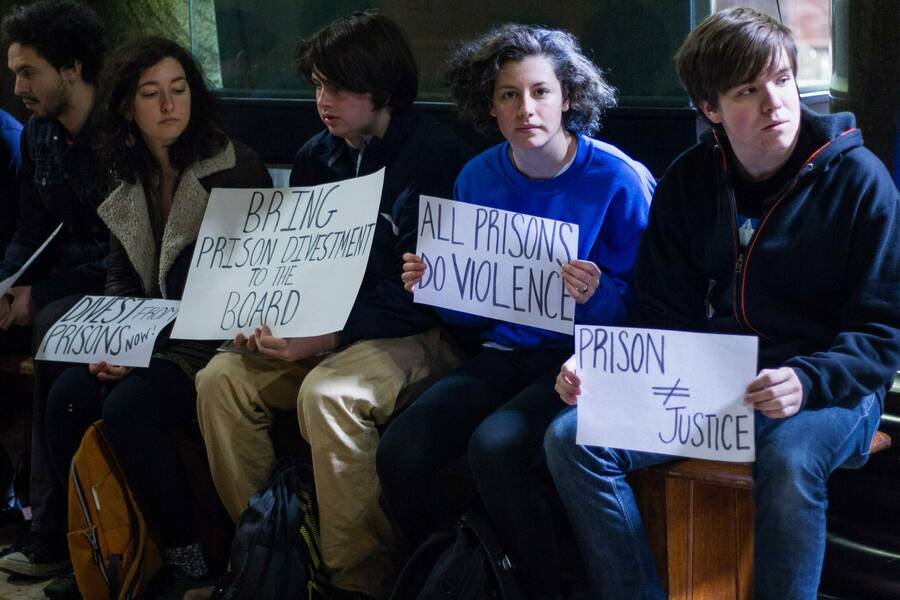 "Bring Prison Divestment to the Board" read the message on one placard as students at Columbia University took part in a sit-in on Friday.
The sit-in outside Columbia President Lee Bollinger's office was organized by the Columbia Prison Divest campaign which is attempting to persuade the school's Board of Trustees to pull its investments from private prison companies. Organizers say the school has around $10 million invested in G4S and Corrections Corporation of America.
"We found this investment to be fundamentally at odds with what Columbia claims to be, and what Columbia should be" Dunni Oduyemi, a campaign organizer, told the Prison Complex.
In a major success for the campaign, last month the University's Advisory Committee on Socially Responsible Investing voted to recommend divestment. The Committee's resolution stated that they were concerned about the business model used by private prison companies.
"…(It) creates incentives for increasing the level of incarceration in the United States, which is remarkably high both in historical terms in the U.S. and in international comparisons. The profits of private prison companies increase in the utilization of prison services, both in the occupancy rate for existing facilities and in the construction of new facilities. This gives private prison companies incentives to lobby for legislation, police and prosecutorial practices, and sentencing decisions that increase (or at least maintain) current incarceration levels. In the Committee's opinion, an investment whose positive performance is linked to an increase in already high levels of incarceration does not fit with the University's mission and values."
The Committee was formed in the wake of Columbia students' fraught campaign against South African Apartheid and uses three main criteria to consider divestment from companies: community sentiment, the merits, and the possibilities for shareholder engagement.
On the first, Dunni Oduyemi says that Columbia Prison Divest has widespread support, not just among students but faculty as well who ​"don't want to be complicit in unjust incarceration either." For the second criteria, Oduyemi says the campaign has successfully argued that ​"there is nothing redeemable about mass incarceration or in participating in or profiting off of mass incarceration." Finally, after some initial disagreement, organizers say they were also able to persuade the Committee ​"there's no way that private companies could be redeemable even if they went through different reforms."
Ultimately, the decision to divest from the private prison companies will be taken by the Board of Trustees, of which President Lee Bollinger is a member, and the sit-in was intended, Oduyemi says, to keep up pressure on him. According to organizers the campaign will meet with Bollinger on Monday.
Photos via Jo Chiang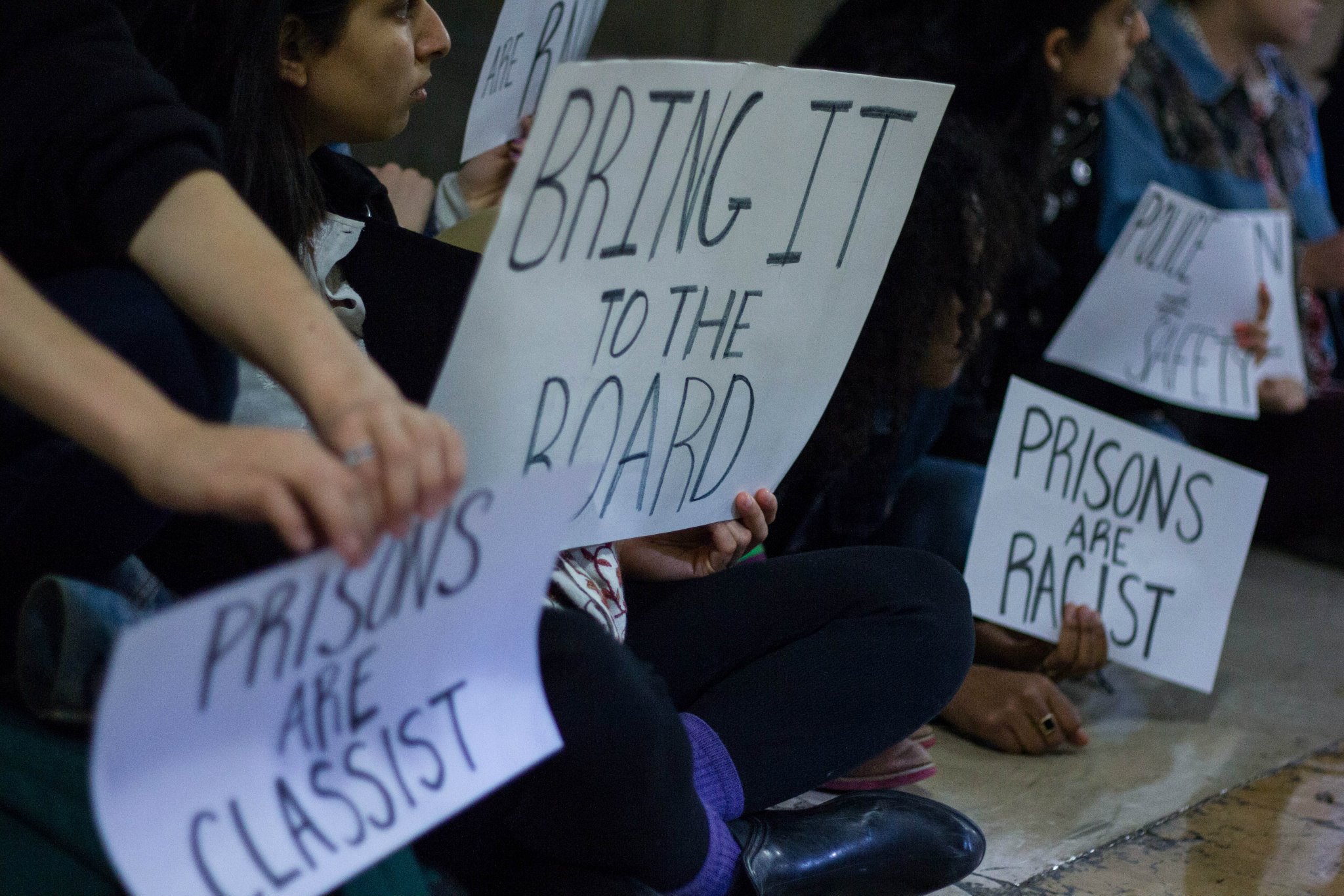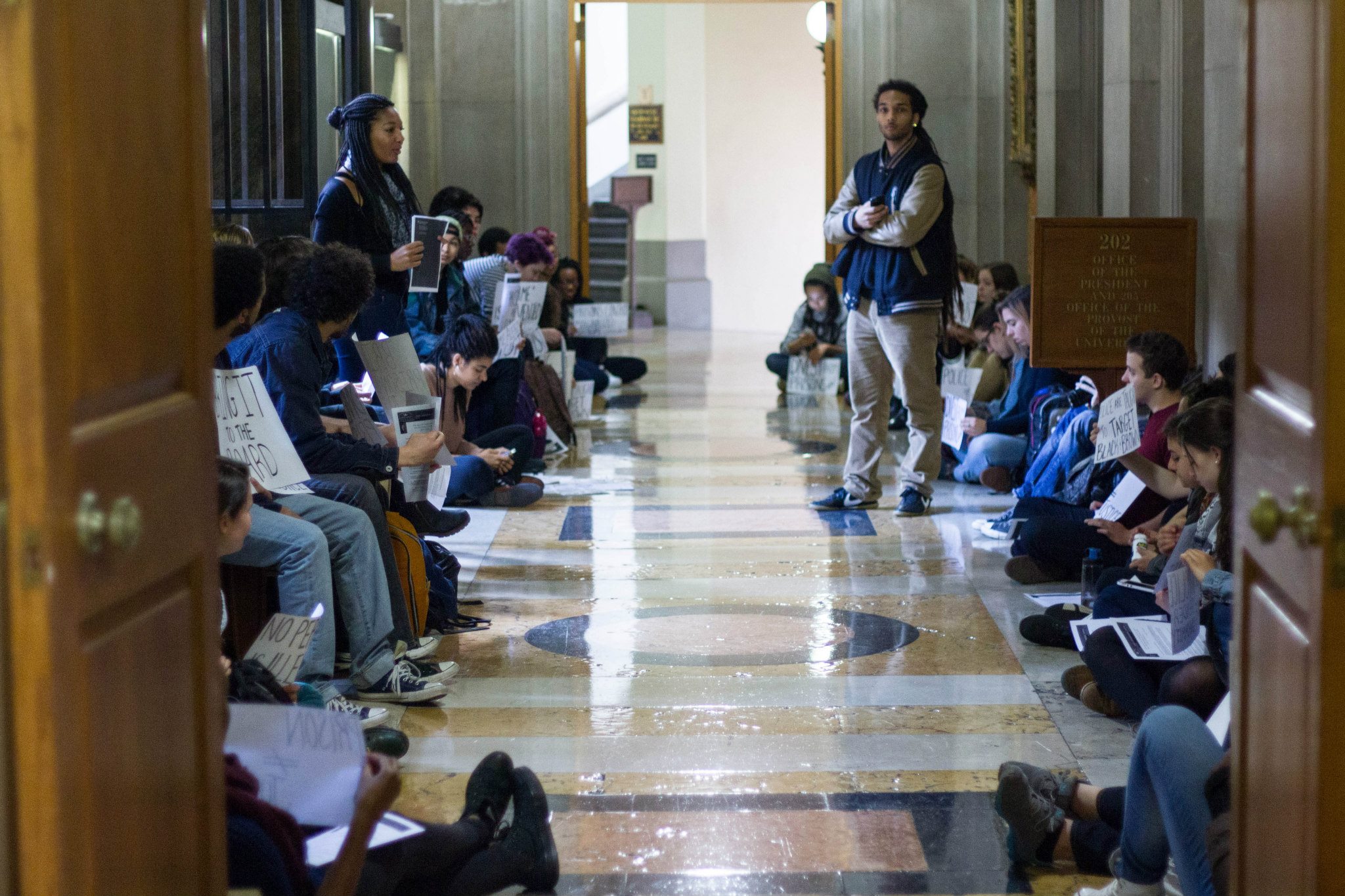 George Lavender
is an award-winning radio and print journalist based in Los Angeles. Follow him on Twitter @GeorgeLavender.