Community Colleges' Failing Grade
Institutions have to fix their socioeconomic divisions before they can truly help students in need.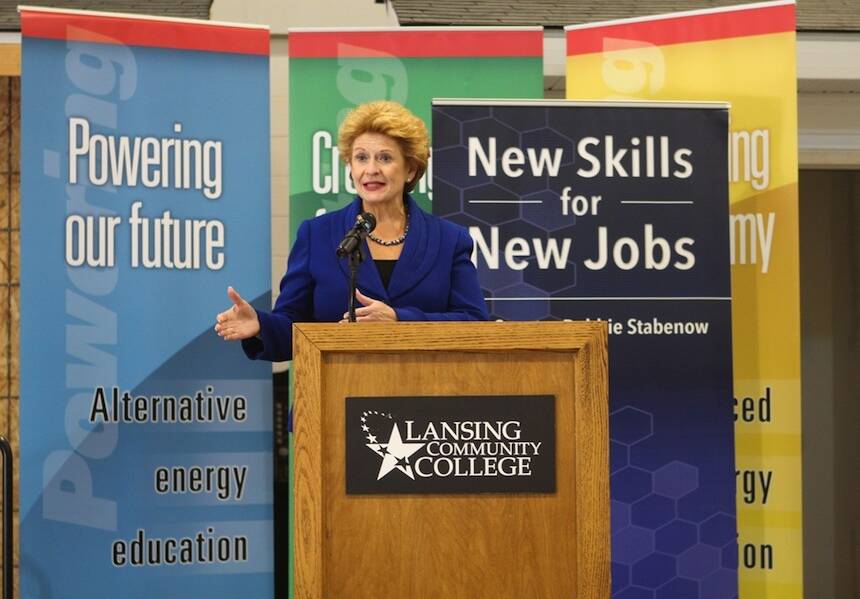 In late Feb­ru­ary, Pres­i­dent Oba­ma announced a high-pro­file ​"pub­lic-pri­vate part­ner­ship" with char­i­ty foun­da­tions to tar­get social pro­grams toward young men of col­or — a demo­graph­ic that has for years been both vil­i­fied and pathol­o­gized by neg­a­tive sta­tis­tics of unem­ploy­ment and low achieve­ment. Mean­while, Oba­ma's admin­is­tra­tion has pro­mot­ed com­mu­ni­ty col­lege as an essen­tial link in the high­er edu­ca­tion sys­tem for poor and dis­ad­van­taged stu­dents to enter sol­id mid­dle-class jobs.
'We need to figure out why people keep falling in the river. You don't just keep jumping in and saving that one individual. You run upstream, and you figure out why they are falling in.'
Yet one new study sug­gests that despite all his rhetoric about ​"lift­ing up" dis­ad­van­taged youth, Obama's approach — a focus on col­lege sole­ly as a con­duit to the labor mar­ket — reveals the inca­pac­i­ty of the cur­rent polit­i­cal estab­lish­ment to tack­le the per­ni­cious insti­tu­tion­al racism in the edu­ca­tion system.
The study, authored by the Cen­ter for Com­mu­ni­ty Col­lege Stu­dent Engage­ment at the Uni­ver­si­ty of Texas at Austin (CCCSE), exam­ines the bar­ri­ers many young men of col­or face at a cru­cial stage in their lives: when they are attend­ing com­mu­ni­ty col­lege. Though com­mu­ni­ty col­lege is often seen — by Oba­ma as well as oth­ers — as an eco­nom­i­cal­ly acces­si­ble path­way out of pover­ty and into four-year col­lege and a sta­ble career, the report finds that it is at least as fraught with deep socioe­co­nom­ic and racial divi­sions as insti­tu­tions that offer more advanced degrees. And with­out con­fronting those divi­sions, researchers say, it will be hard for com­mu­ni­ty col­leges to func­tion as a real turn­ing point for stu­dents in need.
Draw­ing from var­i­ous empir­i­cal stud­ies as well as a sur­vey of more than 700 com­mu­ni­ty col­leges in 48 states — along with some areas of Cana­da, Bermu­da, Microne­sia, and the North­ern Mar­i­anas — CCC­SE's analy­sis offers a diverse pro­file of stu­dents and insti­tu­tions. And it shows that sta­tis­ti­cal­ly, young men of col­or are the least like­ly of all demo­graph­ic groups to com­plete their degree.
Rel­a­tive to white stu­dents, a greater pro­por­tion of black and Lati­no stu­dents start their high­er edu­ca­tion in com­mu­ni­ty col­lege. Accord­ing to sur­veys, men in those groups report high­er lev­els of engage­ment in their edu­ca­tion than their white peers, based on mea­sures like the use of aca­d­e­m­ic help resources and report­ed grade-point aver­ages. How­ev­er, after three years, just five per­cent of them com­plete their com­mu­ni­ty col­lege degree or cer­tifi­cate, com­pared to about a third of their white counterparts.
The trend extends to all lev­els of high­er edu­ca­tion: The report notes that ​"regard­less of SAT and ACT scores, white stu­dents earn cer­tifi­cates as well as asso­ciate, bachelor's, and grad­u­ate degrees at high­er rates than equal­ly qual­i­fied African Amer­i­cans and His­pan­ics" and that even among low-income stu­dents, whites are near­ly twice as like­ly to get a bachelor's degree than their black and Lati­no peers. Over­all, near­ly sev­en in ten black men who enter col­lege don't fin­ish with­in six years.
Rather than pre­sent­ing such sta­tis­tics with­out con­text — and poten­tial­ly per­pet­u­at­ing a fre­quent­ly invoked stereo­type of young Black and Lati­no men being mired in a ​"cul­ture" of under­achieve­ment — the CCCSE report also delves into the sub­tler con­tours of the effect of racial inequal­i­ty on stu­dents' long-term edu­ca­tion prospects.
CCCSE direc­tor Kay McClen­ney tells In These Times that the young male stu­dents of col­or they stud­ied ​"typ­i­cal­ly come from low­er income neigh­bor­hoods, often come from schools that are not staffed with the best of our teach­ers … where there may be low to no expec­ta­tions for their aca­d­e­m­ic per­for­mance and so on. And so even though when they reach the com­mu­ni­ty col­lege, may run faster and engage more inten­sive­ly, they are start­ing so far behind the start­ing line, that they're not catch­ing up." The study focused specif­i­cal­ly on young men, she says, because they appear to face unique strug­gles at the col­lege level.
Giv­en the social bag­gage poor stu­dents of col­or have acquired by the time they enroll, their first year in com­mu­ni­ty col­lege — one place where they can get on track to a pro­fes­sion­al job or a uni­ver­si­ty degree — is a pos­si­ble point of intervention.
Yet the cur­rent high­er edu­ca­tion infra­struc­ture is woe­ful­ly inad­e­quate when it comes to stop­ping the down­ward slide. In fact, com­mu­ni­ty col­leges them­selves often per­pet­u­ate the cycle of insti­tu­tion­al­ized racism. When encoun­ter­ing peo­ple from groups that the pub­lic asso­ciates with neg­a­tive stereo­types, the report states, an author­i­ty fig­ure like a pro­fes­sor might instinc­tive­ly low­er their expec­ta­tions. The report notes that in class­room set­tings, where fac­ul­ty are dis­pro­por­tion­ate­ly white com­pared to the stu­dent pop­u­la­tion, this can even occur ​"when there are no neg­a­tive inten­tions or active prejudice."
In turn, researchers have found that a stu­dent will often inter­nal­ize these neg­a­tive expec­ta­tions, which then become a real imped­i­ment to achieve­ment and drag down their accom­plish­ments (at least accord­ing to stan­dard­ized test scores). In focus group dis­cus­sions, young men talked about neg­a­tive soci­etal expec­ta­tions seep­ing into their iden­ti­ty as chil­dren. Accord­ing to McClen­ney, boys recalled that start­ing in high school or even ear­li­er, they were ​"giv­en mes­sages, explic­it and implic­it, that they're not going to make it, that the sta­tis­tics are against them." Some also report­ed that they received these sub­tle neg­a­tive mes­sages more than girls did.
Such gen­er­a­tions' worth of neg­a­tive stereo­types make it hard for stu­dents to con­cen­trate on their first day in a biol­o­gy lec­ture or Eng­lish com­po­si­tion class. Many stu­dents of col­or come from immi­grant fam­i­lies or are the first in their fam­i­lies to go to col­lege, and the cul­tur­al schism they encounter on cam­pus — per­haps the first time they've been asked to, say, write a crit­i­cal essay or dis­cuss chem­istry with mid­dle-class sub­ur­ban stu­dents — can be over­whelm­ing. And com­mu­ni­ty col­lege cam­pus­es typ­i­cal­ly do lit­tle to com­bat the effect.
The CCCSE analy­sis sug­gests that com­mu­ni­ty col­leges can ori­ent their devel­op­men­tal edu­ca­tion pro­grams to be both real­is­tic and sup­port­ive of the stu­dents who are at risk of falling behind. But devel­op­ing a con­struc­tive inter­ven­tion pro­gram on a wide-rang­ing basis is a tricky chal­lenge, espe­cial­ly when com­mu­ni­ty col­leges tend to be rel­a­tive­ly autonomous, with high­ly vary­ing cur­ricu­lum and assess­ment stan­dards for stu­dents with­in the same region­al sys­tem. More­over, reme­di­al and devel­op­men­tal edu­ca­tion pro­grams for stu­dents deemed ​"under­pre­pared" have had very mixed suc­cess in clos­ing these per­sis­tent aca­d­e­m­ic gaps.
The report cites some pro­grams that have made strides with tar­get­ed pro­gram­ming for young men of col­or. For exam­ple, an ini­tia­tive at Florida's Valen­cia Col­lege immersed stu­dents from the start with coun­sel­ing and oth­er aca­d­e­m­ic guid­ance, and linked their sup­ple­men­tary cours­es to the reg­u­lar col­lege-lev­el class­es instead of just siphon­ing stu­dents off into reme­di­al course­work. In the end, the entire aca­d­e­m­ic com­mu­ni­ty ben­e­fit­ed: ​"grad­u­a­tion rates increased for all male racial/​ethnic groups, while the gaps sep­a­rat­ing groups were nar­rowed substantially."
Cul­ture also mat­ters, but per­haps not in the way main­stream edu­ca­tion reform­ers often think. Boost­ers for char­ter schools and stan­dard­ized tests often talk, after all, about pro­mot­ing a ​"cul­ture of achieve­ment" in schools and drilling stu­dents to become com­pet­i­tive high-achiev­ers, with rel­a­tive­ly lit­tle atten­tion paid to address­ing struc­tur­al inequal­i­ties out­side the class­room walls. Late­ly, reform­ers, includ­ing many main­stream Democ­rats, have also pushed the idea of mak­ing high­er edu­ca­tion more ​"effi­cient" by ​"align­ing col­lege with the job mar­ket."
For strug­gling stu­dents in com­mu­ni­ty col­lege, though, the CCCSE found that effec­tive inter­ven­tions for young men of col­or often involved expand­ing cam­pus life to include their neigh­bor­hoods, fam­i­lies and cul­tur­al iden­ti­ties. A pro­gram at Lans­ing Com­mu­ni­ty Col­lege in Michi­gan, Lati­nos Unidos Con Ener­gia Respeto y Orgul­lo (LUCERO), blends aca­d­e­m­ic sup­ports like career coun­sel­ing and men­tor­ing with social pro­gram­ming that pro­motes a sense of shared expe­ri­ence on and off cam­pus. This group dynam­ic helps stu­dents stay engaged in their aca­d­e­m­ic work and envi­sion them­selves as part of a wider com­mu­ni­ty. Oth­er suc­cess­ful pro­grams have inten­tion­al­ly incor­po­rat­ed stu­dents of col­or into the gov­er­nance struc­ture of the col­lege so they are more invest­ed in the school environment.
These types of social­ly con­scious inter­ven­tions could spur changes in insti­tu­tion­al cul­ture as well. McKen­ney says com­mu­ni­ty col­lege fac­ul­ty and admin­is­tra­tors need to rec­og­nize their com­plic­i­ty in a high­ly strat­i­fied social struc­ture and fos­ter open dis­cus­sions on race and inequal­i­ty on campus:
Our sys­tem, not just post-sec­ondary edu­ca­tion, but K‑12, and crim­i­nal jus­tice and child pro­tec­tive ser­vice and the like still pro­duce dis­pro­por­tion­ate out­comes for peo­ple of col­or, and par­tic­u­lar­ly for men of col­or. And to think that col­le­giate insti­tu­tions are immune from those forces is an exer­cise in fan­ta­sy. And so col­leges real­ly have to come to term with how their stu­dents and par­tic­u­lar­ly these men of col­or, have been affect­ed by those sys­tems and may con­tin­ue to be affect­ed by [them].
At the same time, just focus­ing on pos­i­tive stu­dent devel­op­ment in com­mu­ni­ty col­lege won't change over­ar­ch­ing soci­etal inequal­i­ties. And the CCCSE, which is sup­port­ed in part by main­stream foun­da­tions, does not broach broad­er struc­tur­al imbal­ances in its report. This leaves open the ques­tion of how to fund the resources that dis­ad­van­taged stu­dents need. In fact, the deep under­in­vest­ment in state high­er edu­ca­tion bud­gets, par­tic­u­lar­ly over­crowd­ed com­mu­ni­ty col­leges, has been a major rea­son why com­mu­ni­ty col­leges have lacked the resources to pro­vide even basic ser­vices and course­work, much less inno­v­a­tive inter­ven­tions to address under­ly­ing eco­nom­ic disparities.
Despite the lim­it­ed scope of Oba­ma's ini­tia­tives to boost dis­ad­van­taged youth of col­or — which focus on phil­an­thropic ini­tia­tives and not con­crete fed­er­al pol­i­cy changes or repri­or­i­tiz­ing state invest­ments in edu­ca­tion — the focus on com­mu­ni­ty col­leges in the pub­lic-pol­i­cy sphere has at least turned people's atten­tion to reimag­in­ing the insti­tu­tion's pur­pose. But beyond projects to boost test scores and grad­u­a­tion rates, what about jus­tice? If the com­mu­ni­ty col­lege cam­pus is where strug­gling young peo­ple are grav­i­tat­ing to empow­er them­selves, how can the col­leges equip them to not just over­come, but to lev­el once and for all, the social bar­ri­ers that have held them back?
As one stu­dent quot­ed in the report put it, ​"We need to fig­ure out why peo­ple keep falling in the riv­er. You don't just keep jump­ing in and sav­ing that one indi­vid­ual. You run upstream, and you fig­ure out why they are falling in."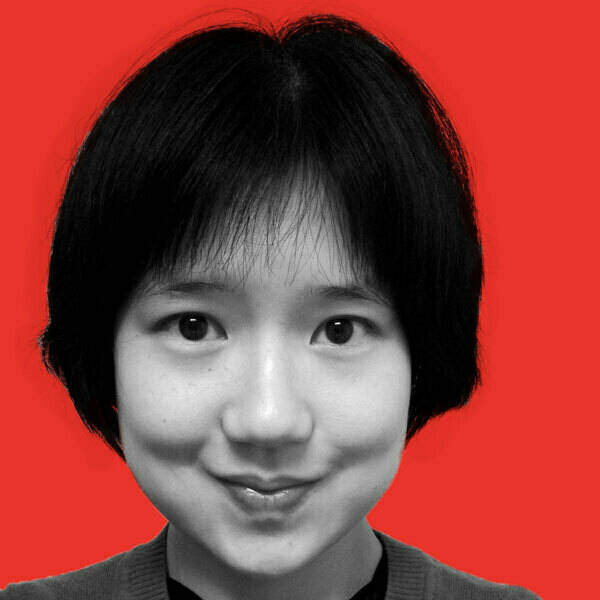 Michelle Chen is a con­tribut­ing writer at In These Times and The Nation, a con­tribut­ing edi­tor at Dis­sent and a co-pro­duc­er of the ​"Bela­bored" pod­cast. She stud­ies his­to­ry at the CUNY Grad­u­ate Cen­ter. She tweets at @meeshellchen.