Non-Profits Take To the Air
New FCC rules will enable hundreds of community organizations to apply for FM licenses.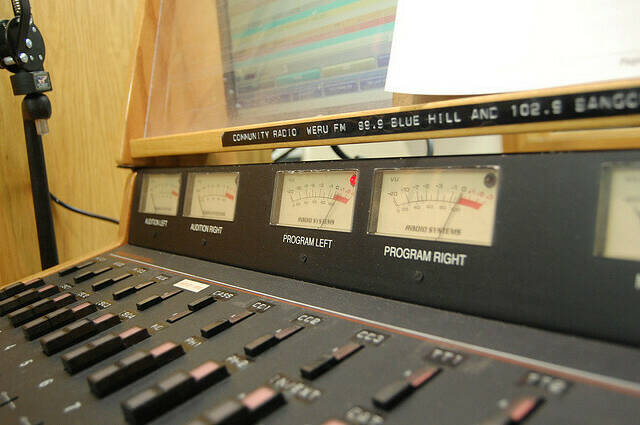 Thou­sands of non-prof­its across the Unit­ed States are prepar­ing to take advan­tage of what could wind up as the largest expan­sion of com­mu­ni­ty radio in the nation's history.
"A big reason [we applied] is for us to be able to control our own message of the work we're doing, the struggle that we're in, and the victories we have"
From Octo­ber 15 to Octo­ber 29, the Fed­er­al Com­mu­ni­ca­tions Com­mis­sion will be accept­ing appli­ca­tions for low-pow­er FM radio licens­es — com­mu­ni­ty radio sta­tions that broad­cast at 100 watts or less, typ­i­cal­ly lis­ten­able with­in a rough­ly 5‑mile radius. Orga­ni­za­tions must be local­ly owned, not-for-prof­it and be able to iden­ti­fy an unused fre­quen­cy in their area. The FCC has no set quo­ta on how many licens­es it will issue, but com­mu­ni­ty radio advo­cates esti­mate the num­ber will even­tu­al­ly be around 1,000.
​"The sig­nif­i­cance of this is pret­ty immense," says Ian Smith, pro­gram direc­tor at the Philadel­phia-based Prometheus Radio Project, an orga­ni­za­tion that pro­motes pro­gres­sive com­mu­ni­ty radio and is now help­ing groups pre­pare their appli­ca­tions to the FCC. ​"It's real­ly the last major oppor­tu­ni­ty for com­mu­ni­ties and neigh­bor­hoods to get a piece of the airwaves."
The FCC first cre­at­ed the LPFM des­ig­na­tion in 2000. But thanks to a push from large broad­cast­ers who warned against the risks of new sta­tions sig­nals' inter­fer­ing with their fre­quen­cies, Con­gress restrict­ed the FCC from issu­ing the LPFM licens­es in urban areas. Over the course of the next ten years, Prometheus and a host of oth­er orga­ni­za­tions pres­sured Con­gress to expand license eli­gi­bil­i­ty through the Local Com­mu­ni­ty Radio Act, which final­ly passed on its third attempt in 2010.
The two-week win­dow in Octo­ber may be the last chance for com­mu­ni­ty radio sta­tions to get a share of the air­waves. Not only will it be polit­i­cal­ly chal­leng­ing to enable the FCC to issue more licens­es, but there are also clear tech­ni­cal lim­i­ta­tions. As the FM dial gets more and more crowd­ed, it could be quite awhile before as many fre­quen­cies are up for grabs again.
As a result, a wide array of non-prof­it groups and edu­ca­tion­al insti­tu­tions are hop­ing to take advan­tage of the opportunity.
​"There's libraries, there's com­mu­ni­ty the­aters, there's farm work­er orga­ni­za­tions and work­er cen­ters, envi­ron­men­tal jus­tice orga­ni­za­tions, media groups, exist­ing online radio sta­tions who want to go on the FM dial, arts orga­ni­za­tions. The range is real­ly big," Smith says.
Although the groups apply­ing for licens­es have dif­fer­ent objec­tives, what many of them share is the sense that com­mer­cial radio — often dom­i­nat­ed by large media con­glom­er­ates like Clear Chan­nel that usu­al­ly broad­cast nation­al­ly syn­di­cat­ed con­tent — is inad­e­quate when it comes to address­ing local issues. Whether it's a library, a social jus­tice group or an immi­grant advo­ca­cy orga­ni­za­tion push­ing for a sta­tion, com­mu­ni­ty radio advo­cates have the sense that they're fill­ing in crit­i­cal polit­i­cal and cul­tur­al voids across the country.
Tallin Cur­ran is the IT man­ag­er at the Six Mile Region­al Library Dis­trict, which serves a hand­ful of towns in south­west­ern Illi­nois. He told reporters on a Media Con­sor­tium press call that exist­ing pro­gram­ming in the area tends to cov­er St. Louis issues — not so much the issues in his sub­ur­ban com­mu­ni­ty. Cur­ran also said that a sta­tion, which he hopes would run with help from the local high school, could serve as a means to keep the library rel­e­vant as a pub­lic insti­tu­tion in the long run.
Anoth­er group apply­ing is the Austin-based Work­ers Defense Project, which has about 2,000 dues-pay­ing mem­bers who work in Texas' con­struc­tion indus­try. Many of the group's mem­bers are Lati­no immi­grants and don't speak Eng­lish. There are Span­ish-lan­guage broad­cast­ers in Austin, says Patri­cia Zavala, the organization's work­place jus­tice coor­di­na­tor, but they tend not to focus on issues specif­i­cal­ly relat­ed to immi­grant work­ers. In today's cor­po­rate-dom­i­nat­ed media land­scape, an unapolo­get­i­cal­ly pro-work­er and pro-immi­grant per­spec­tive is cur­rent­ly missing.
​"A big rea­son [we applied] is for us to be able to con­trol our own mes­sage of the work we're doing, the strug­gle that we're in, and the vic­to­ries we have," Zavala says. ​"Espe­cial­ly at the state lev­el, there's always peo­ple in oppo­si­tion to the work we're doing who find ways to dis­tort what we're say­ing and what this fight is real­ly all about. We see this as a way to build our base and bring in our mem­bers to be informed with the things going on in our orga­ni­za­tion and with­in the movement."
Zavala hopes the group's sta­tion will broad­cast news and polit­i­cal analy­sis in addi­tion to edu­ca­tion­al pro­gram­ming designed to inform lis­ten­ers on top­ics like Amer­i­can immi­gra­tion law and their rights on the job.
In Beau­ford, S.C., the South Car­oli­na Low Coun­try Gul­lah People's Move­ment seeks to pre­serve and pro­mote the cul­ture of the Gul­lah peo­ple. Descen­dants of African slaves who set­tled along the Atlantic coast in the south­ern Unit­ed States, many of the peo­ple who iden­ti­ty with Gul­lah cul­ture today are con­cen­trat­ed between Charleston, S.C. and Savan­nah, Ga. The com­mu­ni­ty has faced increased chal­lenges to land rights since the 1950s, says Moket­si, when devel­op­ers expand­ed to South Carolina's Sea Islands. ​"You have to be care­ful, once you start devel­op­ing all of this rur­al land where these peo­ple have lived for hun­dreds of years, not to dis­place the cul­ture," says the organization's direc­tor Jabari Moket­si. ​"And once you dis­place that cul­ture, that's when you lose the culture."
Moket­si says a radio sta­tion would play a vital role in pro­tect­ing and repro­duc­ing Gul­lah cul­ture, in addi­tion to strength­en­ing ties among the exist­ing community.
​"We could use that sta­tion to put on forums — legal forums, edu­ca­tion­al forums, forums where peo­ple talk about land reten­tion, finance, that kind of thing," says Moket­si, who also edits The Gul­lah Sen­tinel, a local week­ly news­pa­per. ​"We don't have that direct media con­tact, that time­ly media con­tact, where we can get on the air right now and say, this is where there's a meet­ing tonight. We need to let you know right now."
Although the FCC's appli­ca­tion process ends on Octo­ber 29, it could take any­where from a few months to a few years after the dead­line before the new sta­tions are actu­al­ly up and run­ning. Smith says it will prob­a­bly take more time for the FCC to issue licens­es to aspir­ing sta­tions in urban areas, where the FM dial is crowd­ed and the unused fre­quen­cies face mul­ti­ple competitors.
This report­ing is sup­port­ed by The Media Con­sor­tium.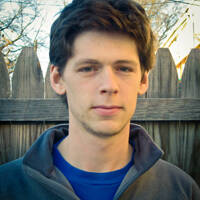 Cole Stan­gler
writes about labor and the envi­ron­ment. His report­ing has also appeared in The Nation, VICE, The New Repub­lic and Inter­na­tion­al Busi­ness Times. He lives in Paris, France. He can be reached at cole[at]inthesetimes.com. Fol­low him
@colestangler
.