Faced With I-9 Immigration Raid During Negotiations, Chicago Meatpacking Workers Walked Off the Job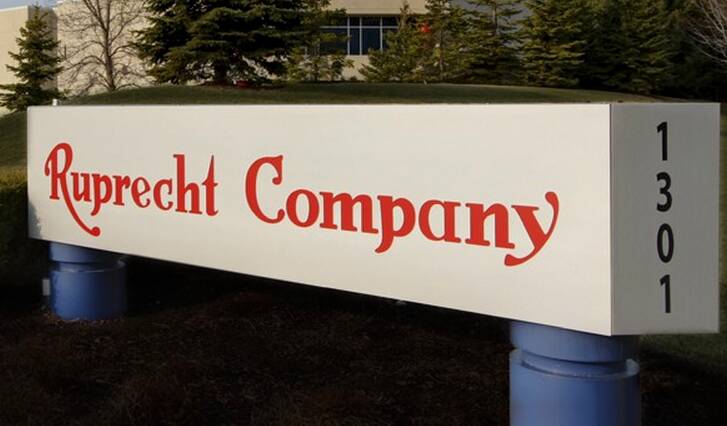 By the time Luis Suarez arrived for his Fri­day morn­ing shift at Ruprecht Com­pa­ny, a meat­pack­ing plant in the north­ern sub­urbs of Illi­nois, the rumor mill was in full swing.
The most­ly Lati­no immi­grant work­force had found out sev­er­al weeks ear­li­er that they were they were going to be audit­ed by the Depart­ment of Home­land Secu­ri­ty, which meant their immi­gra­tion papers would be close­ly scru­ti­nized and work­ers found with fal­si­fied or oth­er­wise improp­er doc­u­ments would be fired. Then on Fri­day, June 26, cowork­ers began exchang­ing text mes­sages and fright­ened whis­pers, indi­cat­ing that immi­gra­tion author­i­ties would per­form a raid on the plant, which employed around 250 work­ers who han­dled and processed both raw and cooked meat.
"Prob­a­bly five min­utes after we got to work, peo­ple start­ed pan­ick­ing and wor­ry­ing. Sud­den­ly every­one was say­ing ​'come on, we should go out­side.' Every­one was ner­vous, so we decid­ed to just walk out," Suarez told In These Times.
They were on strike. More than 100 work­ers left the plant for two and a half hours, said Suarez. Soon after exit­ing, they demand­ed that the com­pa­ny show them the immi­gra­tion requests for their doc­u­ments. If they were going to be sum­mar­i­ly fired (and per­haps even deport­ed), says Suarez, they want­ed to under­stand why.
The Ruprecht Com­pa­ny work­ers had found them­selves in the mid­dle of an increas­ing­ly com­mon tac­tic of the Oba­ma administration's immi­gra­tion enforce­ment. While the George Bush years were char­ac­ter­ized by live immi­gra­tion raids, fea­tur­ing armed agents tak­ing ter­ri­fied work­ers into cus­tody, the Depart­ment of Home­land Secu­ri­ty under Oba­ma has focused instead on I‑9 audits, also called ​"paper raids," which penal­ize employ­ers for hir­ing undoc­u­ment­ed workers.
In a state­ment, ICE wrote:
ICE's Home­land Secu­ri­ty Inves­ti­ga­tions (HSI) rou­tine­ly con­ducts admin­is­tra­tive (I‑9) audits to ensure that busi­ness­es are com­ply­ing with U.S. hir­ing laws. How­ev­er, spe­cif­ic infor­ma­tion about these admin­is­tra­tive audits is not released to the pub­lic unless the inves­ti­ga­tion results in a fine or crim­i­nal conviction."
With a focus on employ­ers, the I‑9 audits usu­al­ly end in fines upwards of hun­dreds of dol­lars. While the audits don't nec­es­sar­i­ly end in depor­ta­tions, they do often end in work­ers los­ing their jobs. And with the growth in I‑9 audits under Pres­i­dent Oba­ma, the impact of job loss­es could be sig­nif­i­cant. Accord­ing to Poli­ti­fact, I‑9 audits soared from 503 in 2008 to more than 8,000 in 2009.
Dan Abra­ham, the orga­niz­ing direc­tor of UNITE HERE Local 1, the union the Mundelein work­ers belong to, called out the immi­gra­tion audit for run­ning counter to the shift in immi­gra­tion enforce­ment pri­or­i­ties announced by DHS in recent years. The depart­ment had announced it would focus its enforce­ment efforts on deport­ing immi­grants with sig­nif­i­cant crim­i­nal penal­ties rather than those with non-vio­lent offens­es such as traf­fic tick­ets or oth­er misdemeanors.
Reviews of 2013 depor­ta­tion records by the Trans­ac­tion­al Records Access Clear­ing­house, a research group based at Syra­cuse Uni­ver­si­ty, found that only 12 per­cent of peo­ple deport­ed in 2013 had com­mit­ted seri­ous offences. The immi­gra­tion audits, argued Abra­ham, tar­get­ed the Mundelein work­ers pre­cise­ly because they were work­ing, not for any crim­i­nal histories.
"Oba­ma has said time and time again that the Depart­ment of Home­land Secu­ri­ty should be focus­ing on crim­i­nals," he said. ​"We aren't to going to take this quietly."
The Ruprecht Com­pa­ny did not respond to requests for comment.
The union has filed two unfair labor prac­tices against Ruprecht Com­pa­ny — one for the fail­ure to ade­quate­ly inform work­ers about the audit, the oth­er argu­ing that the com­pa­ny failed to bar­gain over a plan to use tem­po­rary work­ers to pro­tect itself against any lay­offs result­ing from the audit.
Com­pli­cat­ing the audit is that the 100-plus Mundelein work­ers rep­re­sent­ed by UNITE HERE have been in con­tract nego­ti­a­tions since 2013. Abra­ham declined to give details about any griev­ances being nego­ti­at­ed in the con­tract, but did note that the dis­cus­sions were focused on sig­nif­i­cant issues around work­ing conditions.
The week after the work­ers first walked off the job, local cler­gy held a prayer ser­vice in the park­ing lot of the Ruprecht Com­pa­ny. The union hopes that the audit will be canceled.
For Suarez, who is now back at work, the walk­out yield­ed pos­i­tive results.
"It was a good way to pres­sure them to show us the proof," he said. ​"They [the com­pa­ny] said they would start a con­ver­sa­tion with us."
This piece has been updat­ed to include a state­ment from ICE.
Yana Kuni­choff
is a Chica­go-based inves­tiga­tive jour­nal­ist and doc­u­men­tary pro­duc­er. Her work has appeared in the Guardian, Pacif­ic Stan­dard and the Chica­go Read­er, among oth­ers. She can be reached at yanaku­ni­choff at gmail​.com.