Faced With I-9 Immigration Raid During Negotiations, Chicago Meatpacking Workers Walked Off the Job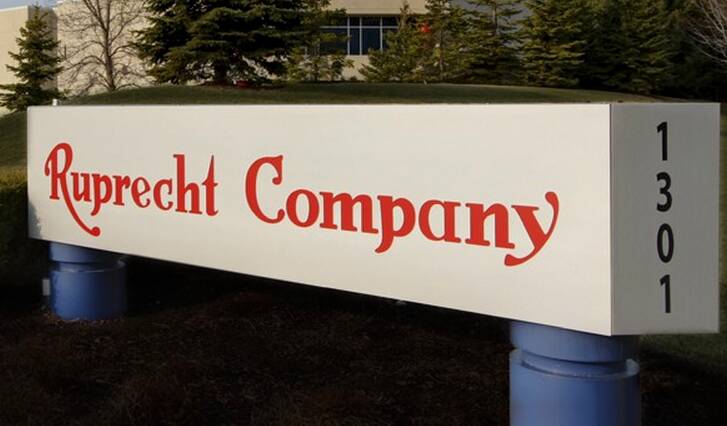 By the time Luis Suarez arrived for his Friday morning shift at Ruprecht Company, a meatpacking plant in the northern suburbs of Illinois, the rumor mill was in full swing.
The mostly Latino immigrant workforce had found out several weeks earlier that they were they were going to be audited by the Department of Homeland Security, which meant their immigration papers would be closely scrutinized and workers found with falsified or otherwise improper documents would be fired. Then on Friday, June 26, coworkers began exchanging text messages and frightened whispers, indicating that immigration authorities would perform a raid on the plant, which employed around 250 workers who handled and processed both raw and cooked meat.
"Probably five minutes after we got to work, people started panicking and worrying. Suddenly everyone was saying ​'come on, we should go outside.' Everyone was nervous, so we decided to just walk out," Suarez told In These Times.
They were on strike. More than 100 workers left the plant for two and a half hours, said Suarez. Soon after exiting, they demanded that the company show them the immigration requests for their documents. If they were going to be summarily fired (and perhaps even deported), says Suarez, they wanted to understand why.
The Ruprecht Company workers had found themselves in the middle of an increasingly common tactic of the Obama administration's immigration enforcement. While the George Bush years were characterized by live immigration raids, featuring armed agents taking terrified workers into custody, the Department of Homeland Security under Obama has focused instead on I‑9 audits, also called ​"paper raids," which penalize employers for hiring undocumented workers.
In a statement, ICE wrote:
ICE's Homeland Security Investigations (HSI) routinely conducts administrative (I‑9) audits to ensure that businesses are complying with U.S. hiring laws. However, specific information about these administrative audits is not released to the public unless the investigation results in a fine or criminal conviction."
With a focus on employers, the I‑9 audits usually end in fines upwards of hundreds of dollars. While the audits don't necessarily end in deportations, they do often end in workers losing their jobs. And with the growth in I‑9 audits under President Obama, the impact of job losses could be significant. According to Politifact, I‑9 audits soared from 503 in 2008 to more than 8,000 in 2009.
Dan Abraham, the organizing director of UNITE HERE Local 1, the union the Mundelein workers belong to, called out the immigration audit for running counter to the shift in immigration enforcement priorities announced by DHS in recent years. The department had announced it would focus its enforcement efforts on deporting immigrants with significant criminal penalties rather than those with non-violent offenses such as traffic tickets or other misdemeanors.
Reviews of 2013 deportation records by the Transactional Records Access Clearinghouse, a research group based at Syracuse University, found that only 12 percent of people deported in 2013 had committed serious offences. The immigration audits, argued Abraham, targeted the Mundelein workers precisely because they were working, not for any criminal histories.
"Obama has said time and time again that the Department of Homeland Security should be focusing on criminals," he said. ​"We aren't to going to take this quietly."
The Ruprecht Company did not respond to requests for comment.
The union has filed two unfair labor practices against Ruprecht Company — one for the failure to adequately inform workers about the audit, the other arguing that the company failed to bargain over a plan to use temporary workers to protect itself against any layoffs resulting from the audit.
Complicating the audit is that the 100-plus Mundelein workers represented by UNITE HERE have been in contract negotiations since 2013. Abraham declined to give details about any grievances being negotiated in the contract, but did note that the discussions were focused on significant issues around working conditions.
The week after the workers first walked off the job, local clergy held a prayer service in the parking lot of the Ruprecht Company. The union hopes that the audit will be canceled.
For Suarez, who is now back at work, the walkout yielded positive results.
"It was a good way to pressure them to show us the proof," he said. ​"They [the company] said they would start a conversation with us."
This piece has been updated to include a statement from ICE.
Did you know?
Many nonprofits have seen a big dip in support in the first part of 2021, and here at In These Times, donation income has fallen by more than 20% compared to last year. For a lean publication like ours, a drop in support like that is a big deal.

After everything that happened in 2020, we don't blame anyone for wanting to take a break from the news. But the underlying causes of the overlapping crises that occurred last year remain, and we are not out of the woods yet. The good news is that progressive media is now more influential and important than ever—but we have a very small window to make change.

At a moment when so much is at stake, having access to independent, informed political journalism is critical. To help get In These Times back on track, we've set a goal to bring in 500 new donors by July 31. Will you be one of them?
Yana Kunichoff
is a Chicago-based investigative journalist and documentary producer. Her work has appeared in the Guardian, Pacific Standard and the Chicago Reader, among others. She can be reached at yanakunichoff at gmail​.com.
Here's how you can help
In These Times is funded entirely by readers like you, but through the first half of 2021, reader donations are down 20% compared to last year. If that continues, it could spell real trouble for In These Times. We're running a short fundraising drive (from now until July 31) to get things back on track. Will you chip in?