ITT Senior Editor, Christopher Hayes, was recently picked to replace David Corn as The Nation's DC Bureau Chief. From the New York Observer: "Twenty-eight-year-old Christopher Hayes will be The Nation's new DC bureau editor, according to a memo sent to staff this afternoon. Mr. Hayes… has spent the last year contributing regularly to The Nation as a Puffin Fellow at the Nation Institute"
For a limited time: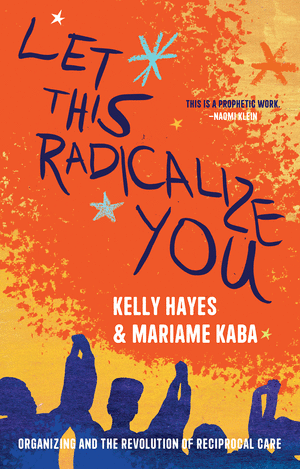 Donate $20 or more to support In These Times and we'll send you a copy of Mariame Kaba's new book, Let This Radicalize You.
Longtime organizers and movement educators Mariame Kaba and Kelly Hayes examine the political lessons of the Covid-19 pandemic, and the convergence of mass protest and mass formations of mutual aid. Featuring insights from a spectrum of experienced organizers, including Sharon Lungo, Carlos Saavedra, Ejeris Dixon, Barbara Ransby, and Ruth Wilson Gilmore and more.
"Kelly Hayes and Mariame Kaba have created a visionary and urgently needed guide to cultivating hope and action in treacherous times." —L.A. Kauffman