The ITT Senior Editor just won her fourth PASS award from the National Council on Crime and Delinquency. Silja won the 2007 PASS award for literature with her book Women Behind Bars: The Crisis of Women in the US Prison System. If you have not yet had the pleasure of reading Silja's book, you can pick up a copy here. You can also read some more of her award-winning writing here.
For a limited time: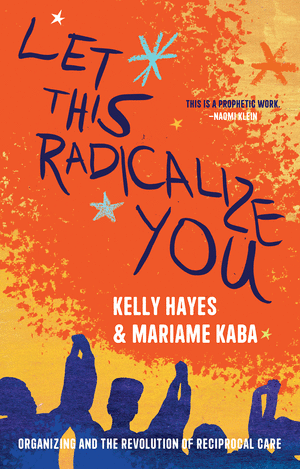 Donate $20 or more to support In These Times and we'll send you a copy of Mariame Kaba's new book, Let This Radicalize You.
Longtime organizers and movement educators Mariame Kaba and Kelly Hayes examine the political lessons of the Covid-19 pandemic, and the convergence of mass protest and mass formations of mutual aid. Featuring insights from a spectrum of experienced organizers, including Sharon Lungo, Carlos Saavedra, Ejeris Dixon, Barbara Ransby, and Ruth Wilson Gilmore and more.
"Kelly Hayes and Mariame Kaba have created a visionary and urgently needed guide to cultivating hope and action in treacherous times." —L.A. Kauffman